In partnership with Tamarack Resort
Got plans for Labor Day weekend? Here's an idea: head up to Tamarack Resort for the third annual Bikes, Brews & Bluegrass Festival on Sunday, September 3!
Spend an afternoon on the mountain tasting local beers, listening to live bluegrass bands, and shopping the end of season bike & retail sale. Your ticket gets you a commemorative tasting mug and five tokens for tasting. It's family-friendly, too!
Get your tix for Bikes, Brews & Bluegrass at Tamarack Resort!
---
Spirit of Boise Balloon Fest
The Spirit of Boise Balloon Classic is in full swing! Here's the launch schedule for the rest of the weekend:
Fri Sept 1: Tribute launch to Larry Gebert at 7:10am, then all balloons will be launch by 7:20am. The Nite Glow Spectacular is at 8:05pm, but there will be vendors, food trucks and live music at the park starting at 5:30pm.
Sat Sept 2: Dawn Patrol, balloons inflate and launch around 6am.
Sun Sept 3: Final day! Balloons inflate and launch around 6am.
Alsoo the next BFF meetup is a Balloon & Coffee Hang happening tomorrow, Friday Sept 1 at 7am. Join us!
Hermit Music Fest
Th Aug 31 - Mon Sept 4: Hermit Music Fest is happening at Indian Creek Winery in Kuna and in Boise. If you've never been, Hermit Music Fest is a high-class low-key musical extravaganza featuring national, regional, and local acts in an immersive park-like setting. The focus is on old time, blues, and American roots music.
Here's the festival schedule:
Tix to Hermit Music Fest are $100 for the full weekend, $85 for the full weekend for teens (age 14-18) and seniors (age 60+), kids under age 14 are free. You can also get a day pass for Saturday or Sunday for $65.
Getting to/from Hermit Music Fest:
There's a shuttle to/from The Modern Hotel that is $16 round trip. It leaves at 10am and returns at 10pm.

There's overnight camping available at Indian Creek Winery as well but those are sold out at this point. Keep in mind for next year.

The Modern has a hotel package for the festival, you book your room using promo code HERMIT and you get 20% off two festival passes and two shuttle passes to and from the winery on Saturday and Sunday. Good deal!
​More info on Hermit Music Fest here. I also talked about it in depth on today's podcast episode.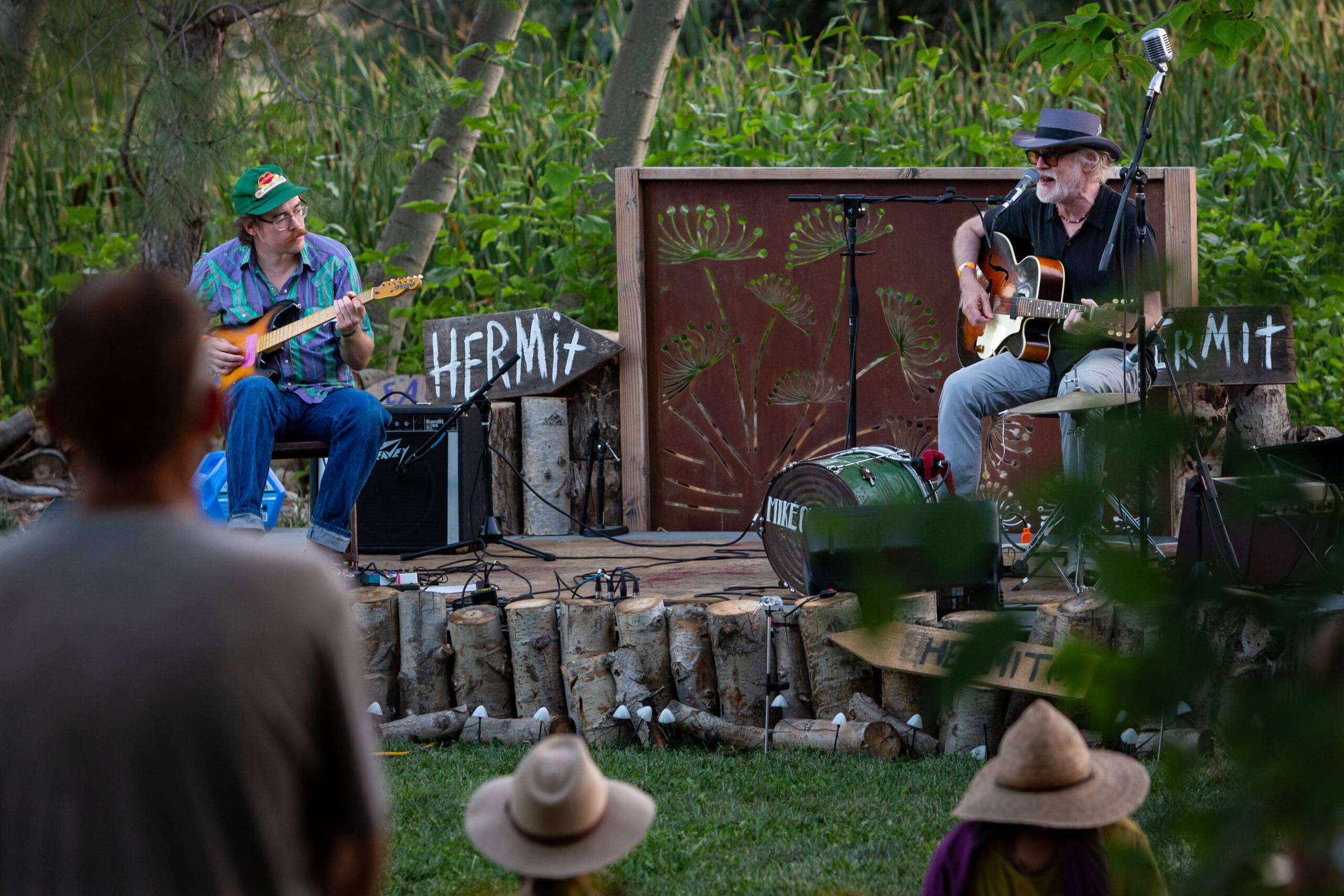 Dock Dogs
Sat-Mon Sept 2-4: Dock Dogs is happening at Treasure Valley Subaru in Nampa (5605 E Gate Blvd. Nampa). It's canine aquatics competition where dogs show us their best jumping skills and fly through the air into a big pool. The events begin at 9am each day and there's also pet vendors. You are welcome to bring your dog to the event & you can register your pup to compete, too!
Pop up theatre performance
Th-next Sun Aug 31-Sept 10: This weekend and next weekend, The Boise Bard Players are performing The Importance of Being Earnest. The Boise Bard Players is a mobile, minimalist theater company that performs Shakespeare and other classics at unconventional locations all over the Treasure Valley.
​The Importance of Being Earnest is a "trivial comedy for serious people" play by Oscar Wilde. It's the group's first non-Shakespeare classic! There's two weekends and multiple locations to catch the performance. Here's the schedule:
Th Aug 31: The Bishops' House at 7pm. Sold out!
Fri Sept 1: Star Riverhouse at 7 pm. Tix are $20.
Sat Sept 2: Nampa Valley Grange at 7pm. Tix are $20.
Sun Sept 3: Carl Miller Park in Mountain Home at 2pm. Free!
Th Sept 7: The Bishops' House at 7pm. Sold out!
Fri-Sat Sept 8-9: Watson's Mystery Cafe at 7pm. Tix are $20.
Sun Sept 10: Watson's Mystery Cafe at 2pm. Tix are $20.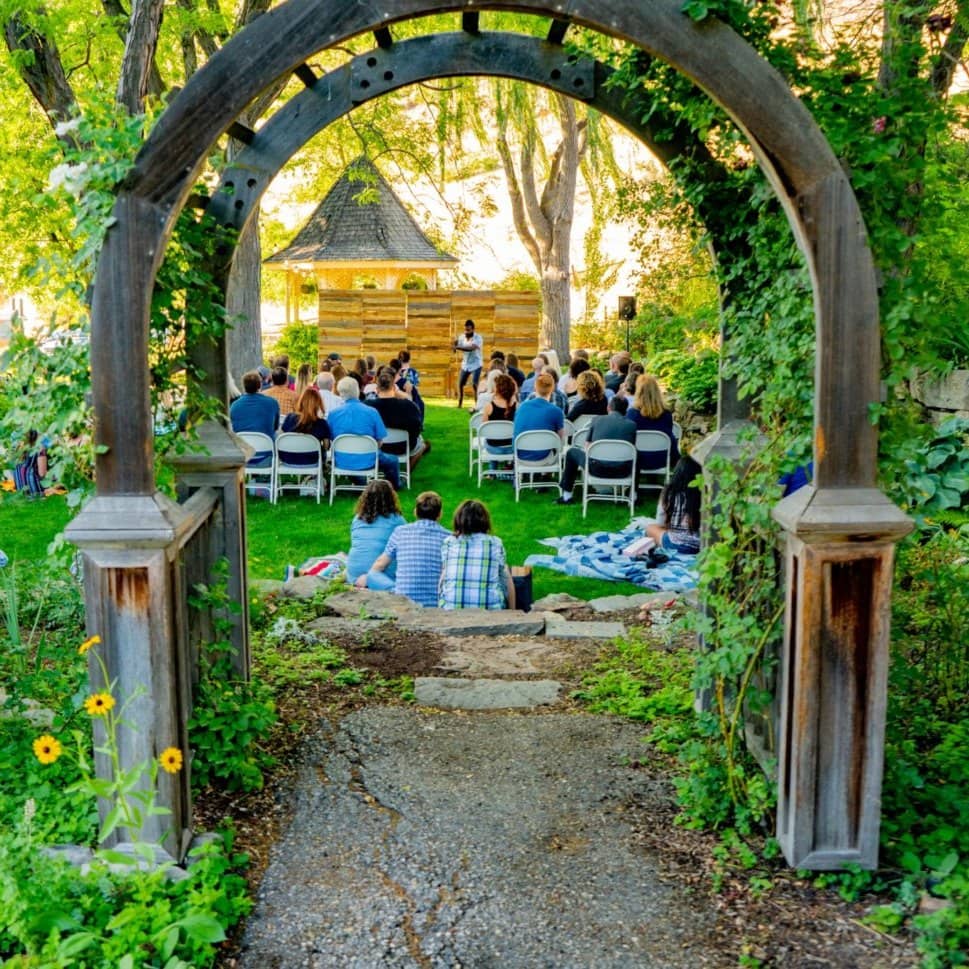 Float season ending soon
Float season is coming to an end :(
Mon Sept 4: Floater services (shuttle + rentals) ends Monday, Sept 4. You can still float the river after that, but you will need to coordinate your own shuttle and bring your own raft/tube and pump. More info at floattheboise.org​
---
In partnership with Visit Southwest Idaho
Out of Town Tip
Have you ever been to ​Starlight Mountain Theatre​?
It's an outdoor theater in Garden Valley right on the bank of the Payette River. This weekend is the classic whodunnit, Clue, and it's the final performance of the 2023 season.
Garden Valley is one of my favorite areas to camp. You can camp onsite at Starlight Mountain Theatre, camp nearby at Riverpond Campground or Middle Fork Campground, or get an airbnb for a few days. Go visit Garden Valley & Starlight Mountain Theatre sometime - you won't regret it!
​Learn more about visiting Garden Valley & Crouch here!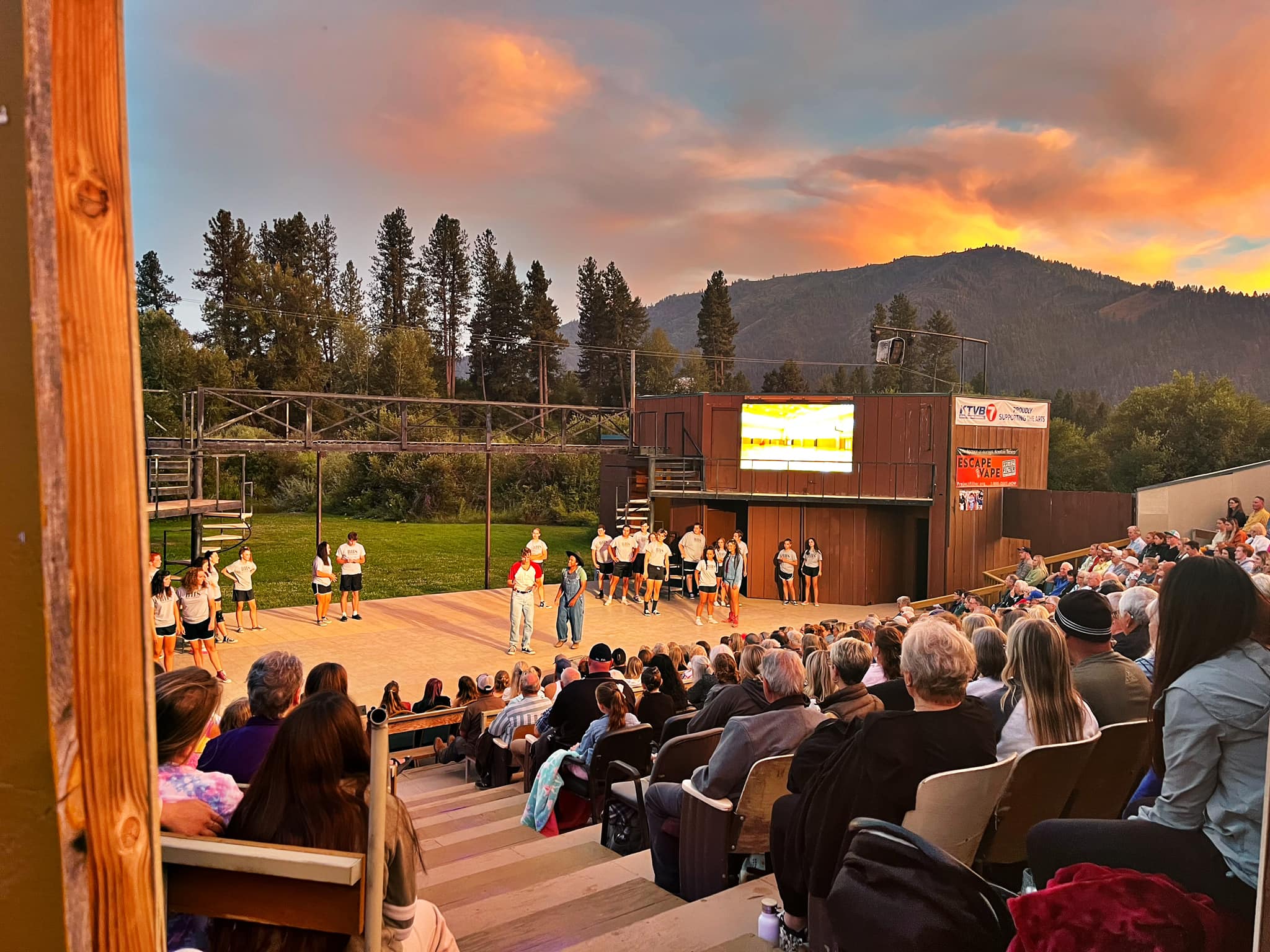 PS Did you know we do an "out of town tip" in every Thursday podcast episode? Tune in for weekly road trip inspo!
---
Tunes & shows
​
Comedy & storytelling
Fri Sept 1: Comedians LJ Sullivan + Tyson Gusman + Kris Sharma are at Karuna Kava for a stand up show at 7pm. It's free!
Fri Sept 1: Improv Insanity, an adults only improv show, is happening at Watson's at 8pm. Tix are $15 online, $20 at the door, or $45 for dinner and the show. 18+
Food finds & things to drink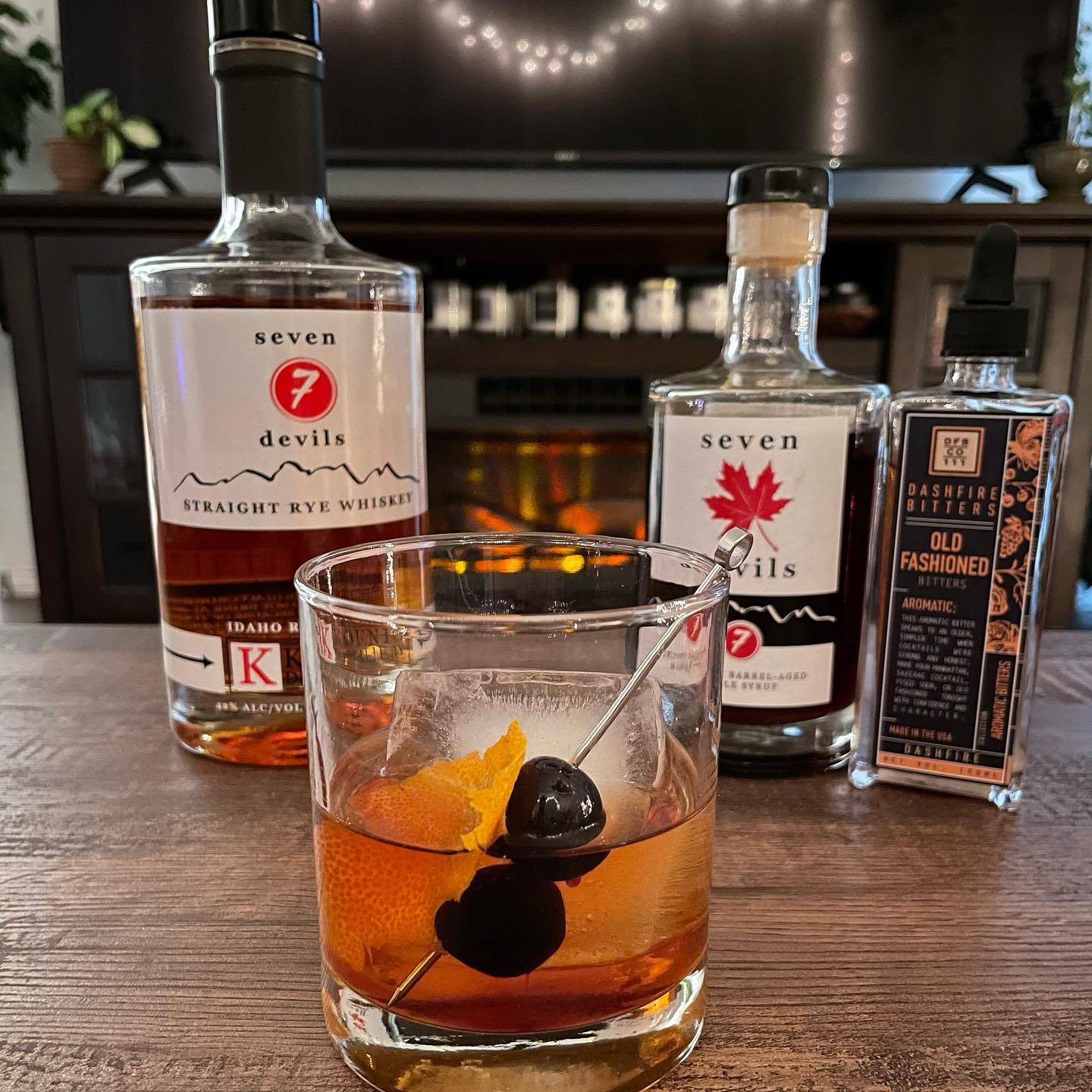 Things to do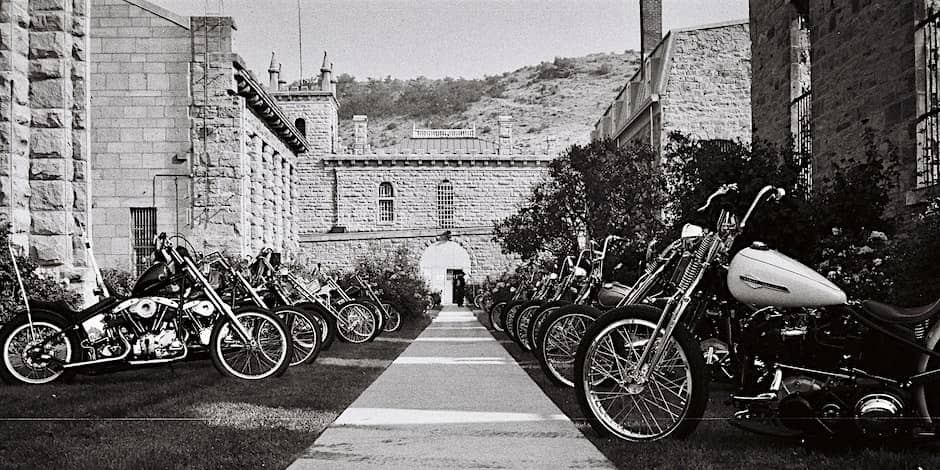 BFFs only
I need your help
During the month of October, I like to have all spooky stories for the Tuesday newsletter. I need some ideas! What is your favorite Boise scary story? What's a local urban legend? What is something super creepy that happened here? What do you want to know about celebrating Halloween in Boise? Let me know!!
Here's what we have written about in the past:
Thanks! 61 days until Halloween! 👻
Just trust me...
Thanks for reading! Have a fun weekend!
With love from Boise,
Marissa
​
​