In partnership with
Last week Marissa (me!) sat down with Frankie from City Cast Boise to talk about why October is the best month in Boise & a bunch of fun fall/Halloween things to do this month. Listen here!
---
It's officially Halloween month, which means it's time to start getting your costume together. Here's all my fave local places to get costume supplies or the whole she-bang. Also, if you don't have a costume yet, I have a whole list of Boise-inspired costumes for you.
Crazy Neighbor
📍1415 W Grove Street, Downtown Boise
Hours: Wed-Sat 10am-6pm; closed Mon & Sun
Website: crazyneighbor.biz​
Why we love it: Crazy Neighbor is one of my faves. While it's a little more pricey than thrift stores, the quality of products is worth it. You'll have this stuff for years. They have a huge selection of really nice wigs, accessories, masks, hats, feather boas, makeup, jewelry, and a small costume section, too.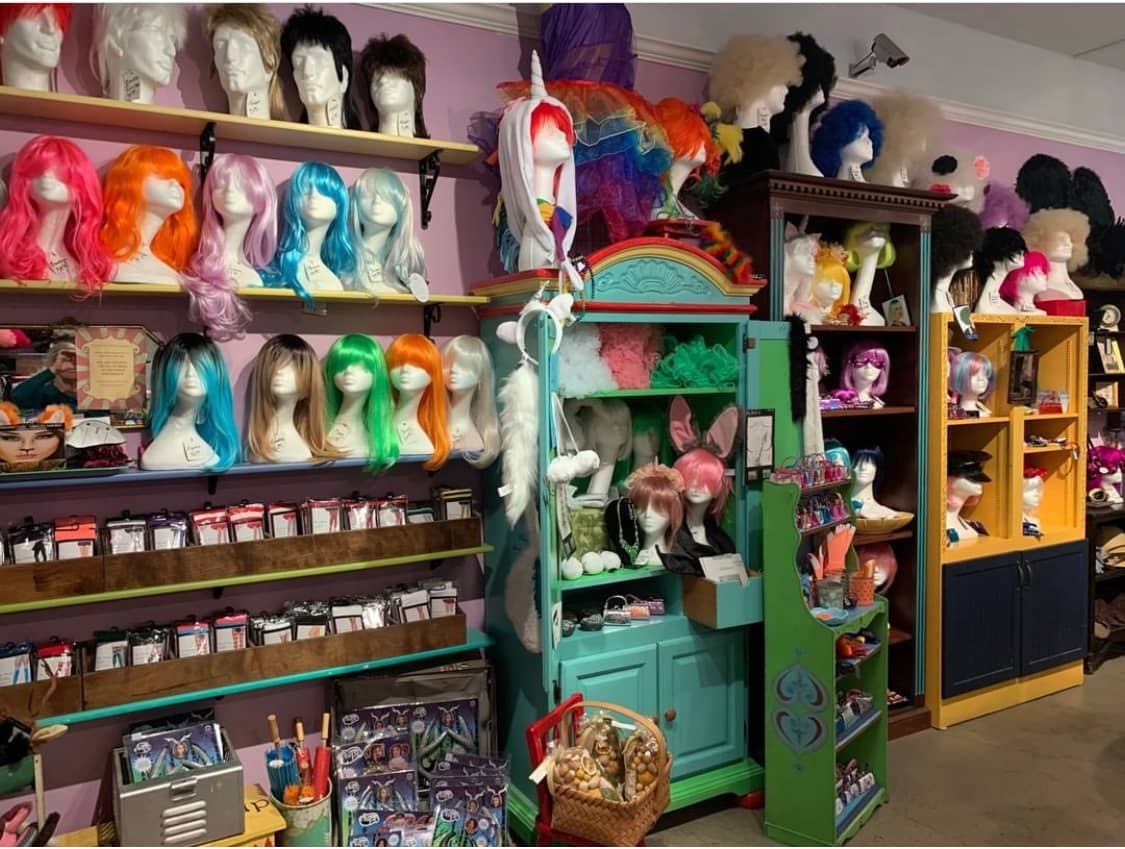 The Reveal
📍Inside Boise Towne Square Mall
Hours: Mon-Sat 10am-7pm, Sun 11am-6pm
Website: www.therevealidaho.com​
Why we love it: This one is the real deal. They have costumes for adults & kids, accessories, hats, make up and they rent costumes! Also it's open year-round, so keep in mind for Santa costumes, etc.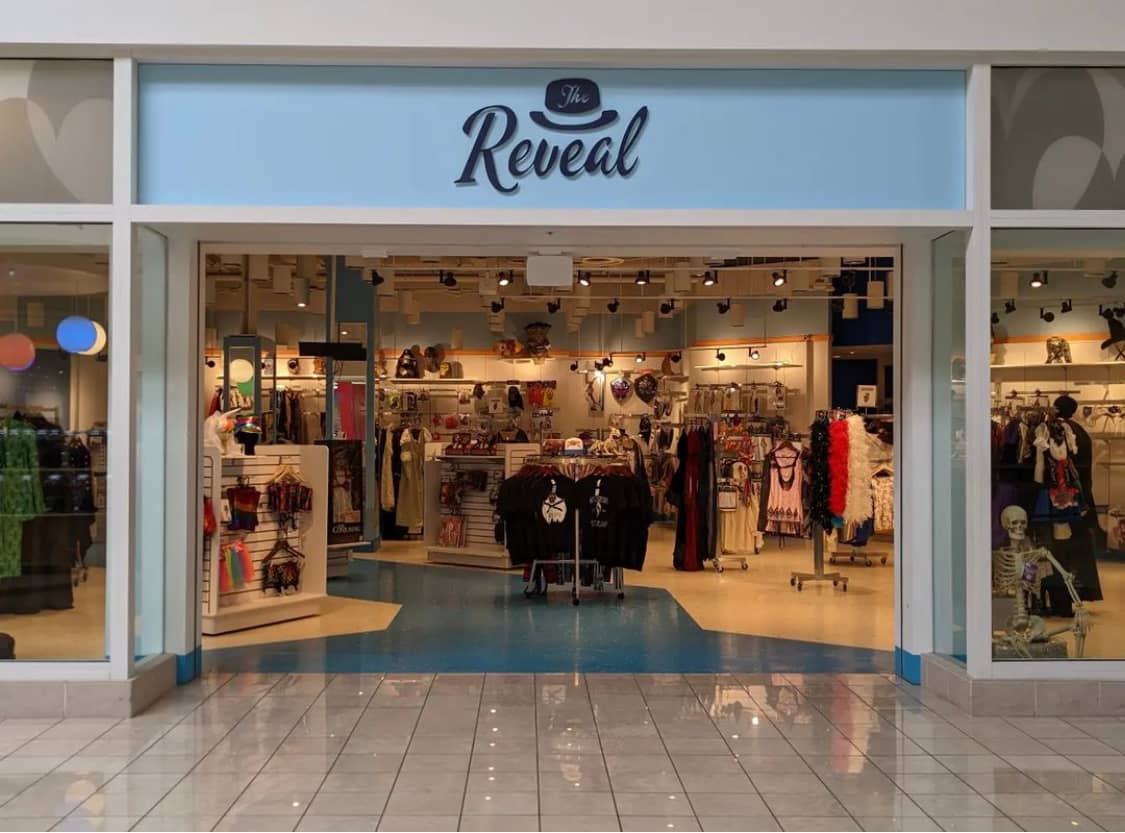 Purple Lotus
📍5613 W Overland Road, Boise Bench
Hours: Mon-Sat 11am-9pm, Sun 12-8pm
Website: purplelotus.us​
Why we love it: This is a color-forward clothing boutique that has all things LED, neon, sparkly & furry. It's kind of like a place where you would go to buy rave or EDM festival clothing, but nonetheless there's lots of great costume gear. (Think things like fairy, a pack of highlighters, mermaid, rainbow animals, etc.)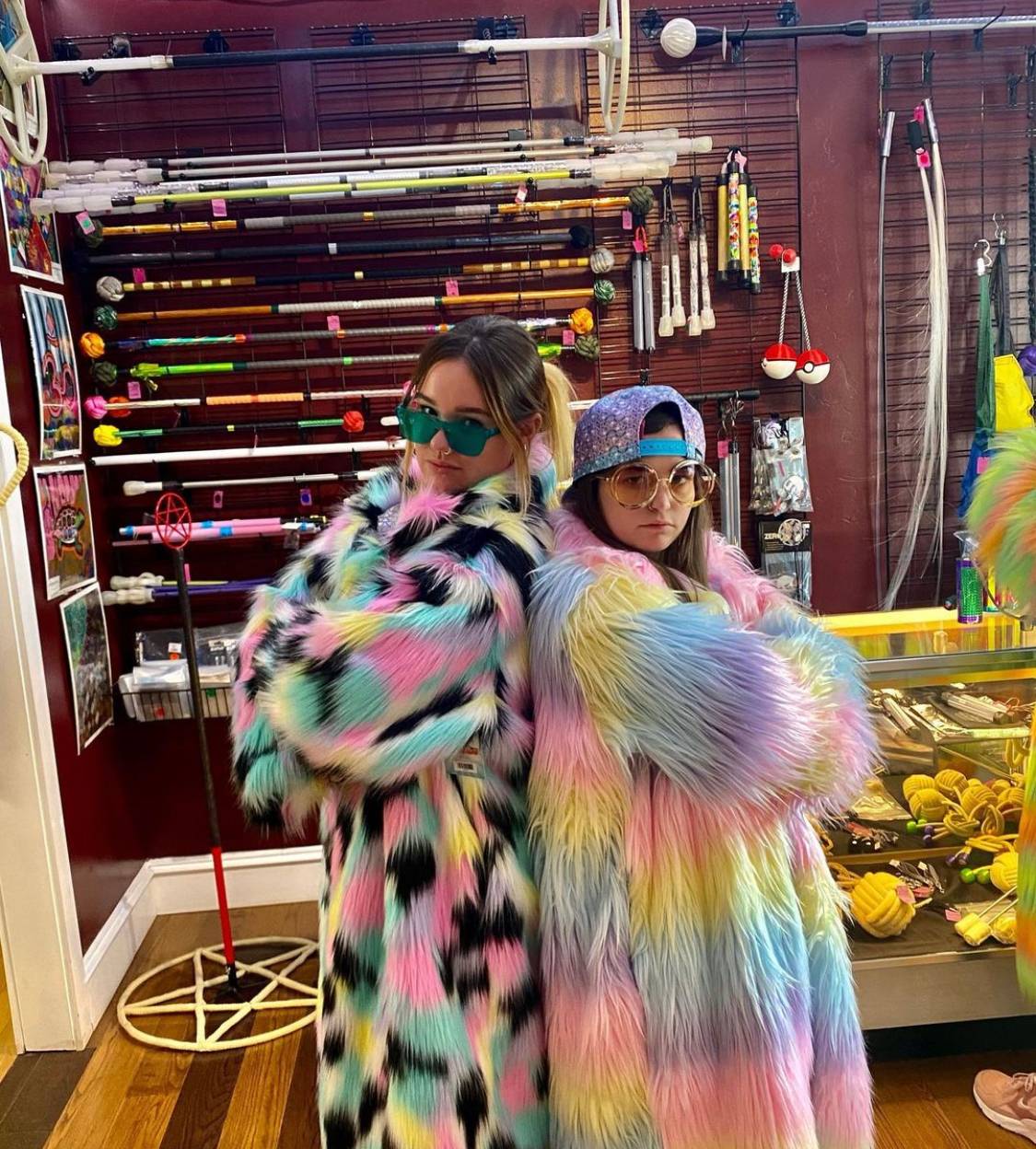 Serendipity Boutique
📍3117 West State Street, Boise
Hours: Mon-Sat 11am-7pm
Website: www.serendipityboutiqueboise.com​
Why we love it: Honestly I feel like I'm kinda giving away my go-to spot here but it's so good I can't keep it from y'all. Serendipity is not your average thrift store. I've always had really good luck here and they have an awesome costume section up year-round. Also an excellent place for finding vintage costumes and clothing, as well as newer styles. Great shoe and accessory selection, too.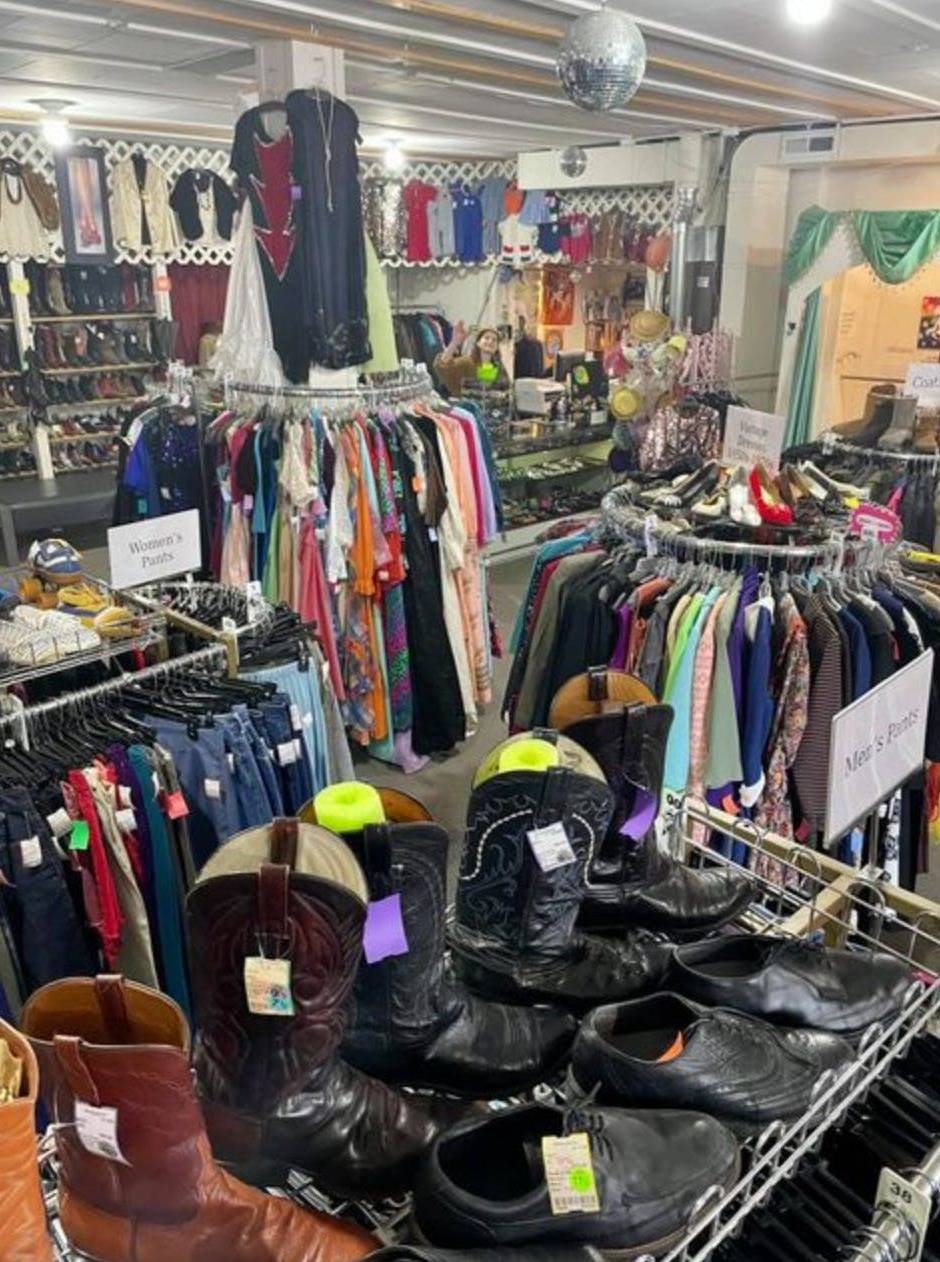 Savers
📍10475 W Fairview Ave, Boise
Hours: Mon-Sun 10am-7pm
Website: www.facebook.com/Savers-289698691391465​
Why we love it: As one of the largest thrift stores in Boise, Savers really goes off when it comes to their costume section at Halloween. It's like five huge rows of costume stuff, some new and some lightly used. Seriously cannot go wrong here.
Restyle Animal Rescue Thrift Store
📍625 S Vista Ave, Boise Bench
Hours: Mon-Sun, 11am-7pm
Website: Yelp page​
Why we love it: They always have a seasonal section in the far corner of the store and I always have pretty good luck here. Lots of decorations and costumes!
Zurchers
📍1157 N Milwaukee Street, Boise
Hours: Mon-Sat 9am-8pm
Website: www.zurchers.com​
Why we love it: I wish I didn't love this place so much but omg they have so many good things. Seriously everything you could need for a party & they have amazing decorations and costumes for Halloween.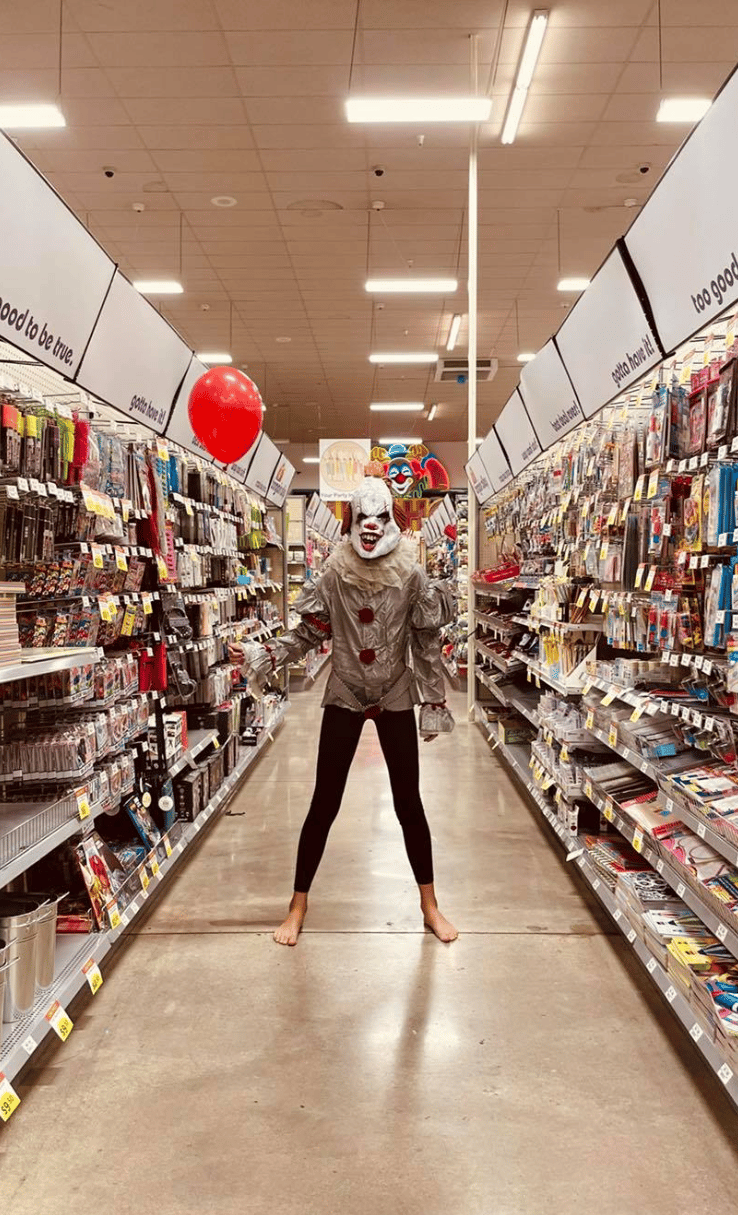 Re-POP Gifts
📍 210 N 10th Street, Downtown Boise
Hours: Mon-Sat 10am-7pm, Sun 11am-5pm
Website: www.repopgifts.com​
Why we love it: Ok this not a costume store, but they do have some good stuff if you are doing a fandom/pop culture costume. Good accessories, backpacks, socks, hats, t shirts, etc.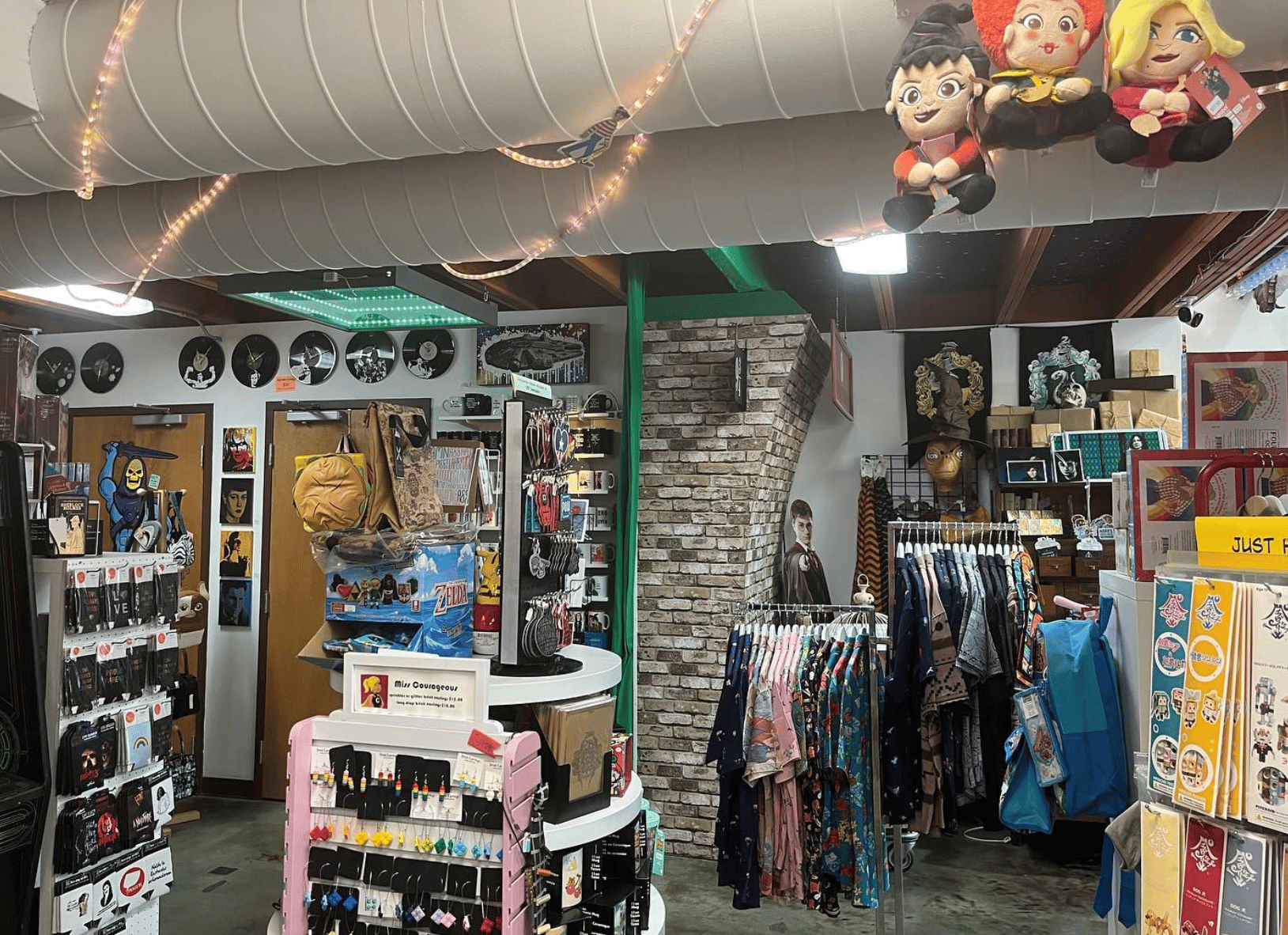 Boise-inspired costumes
Don't have a costume idea yet? I gotchu. You could be...
A goathead
Dress in all green and glue little green cones all over.
A Treeforter
All you need is a Treefort tee, a steel cup, a fanny pack, earplugs, some cool sunglasses, and if you've been fortin for awhile you could carry around an old trail guide.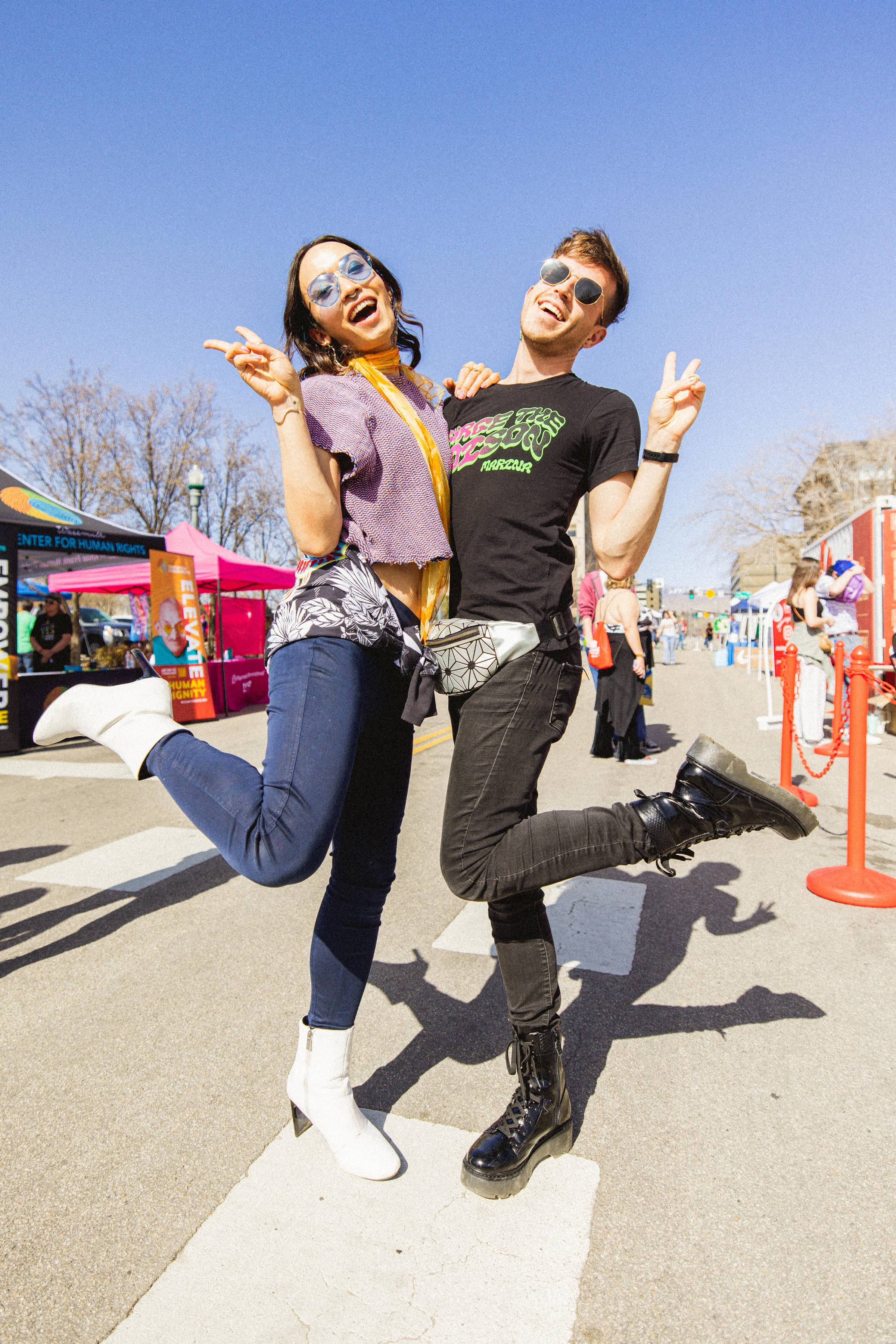 A North Ender
Strap on your chacos, roll up a pant leg (only one), put on some sort of Boise tee and throw a Boise Co-op tote bag on your shoulder (for carrying organic candy obvi). Bonus points for wearing a hat with a little tiny brim.
(PS northenders, I'm not making fun of y'all - I own all of these items lol)
A Dutch Goose
You could take this one several ways. I'm thinking you could buy/make a goose mask or goose hat, then dress in grey and black and wear something Dutch, like an apron, this funny little hat and some wooden clogs. A weird photo for inspiration.
Also you could ditch the Dutch thing and just be a goose. That's very Boise. Alos could make it Halloween and be a dead goose... idk lol.
A BSU fan
Pretty straight forward... wear your BSU things. Take it up a notch by talking about BSU Football like it's 2006.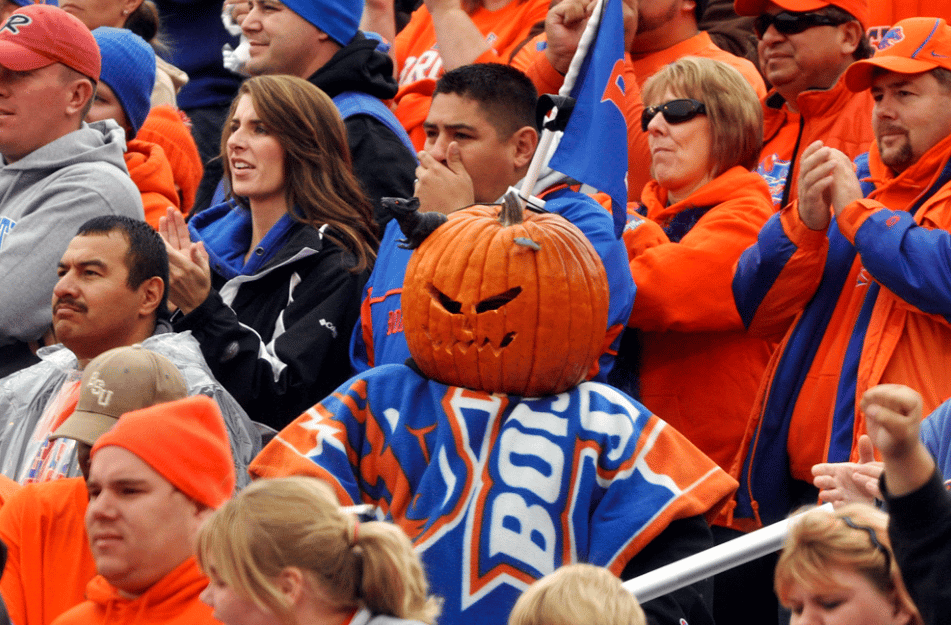 The Pink Tree
Ya know the new prink tree downtown in Cherie Buckner-Webb Park? You could wear all pink and get a pink umbrella, cut the round leaf shapes out of felt or paper and hang it from an umbrella. Could also work with a large hat.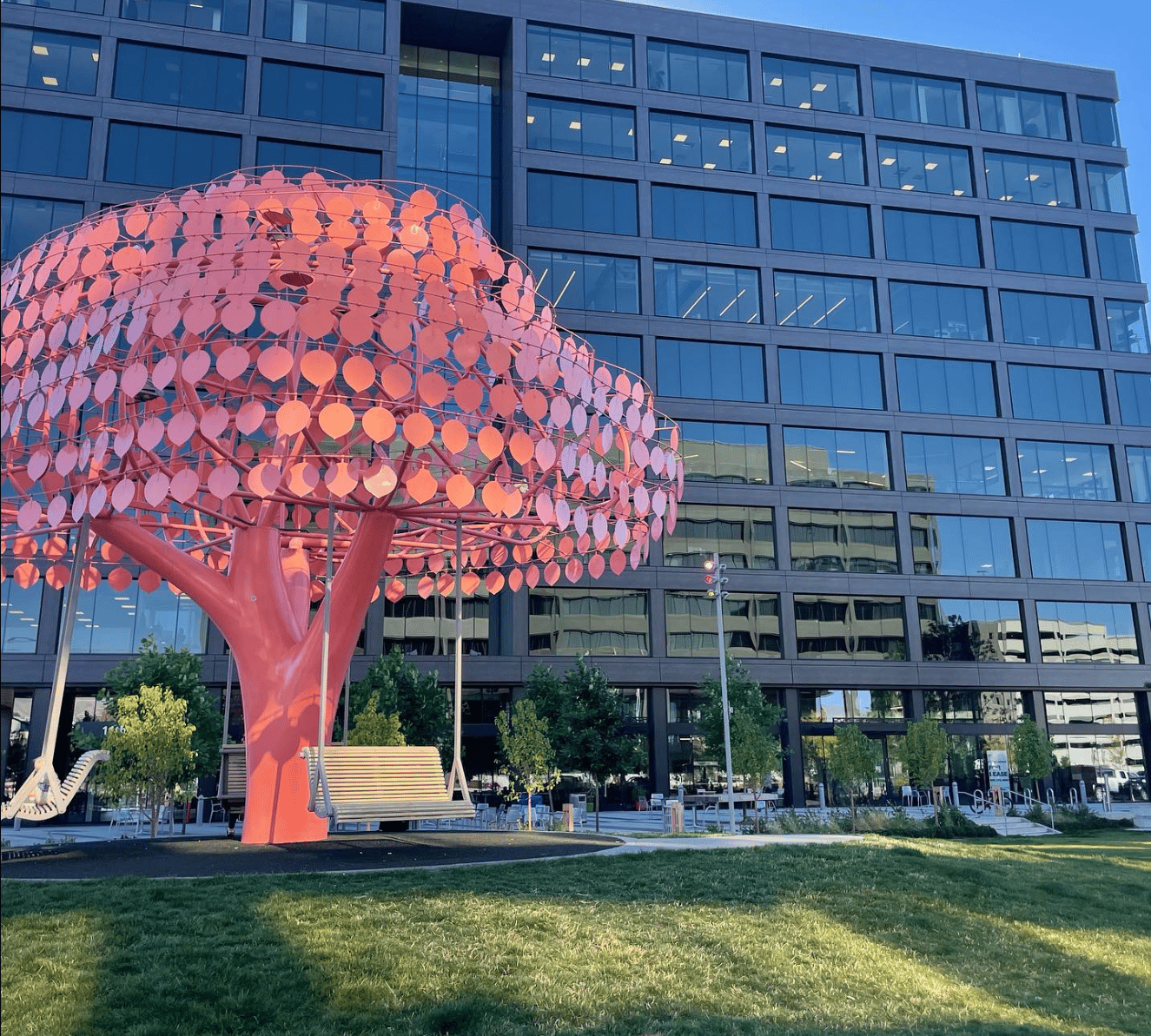 Betty the Washerwoman
This one is the best haha. Get a patchwork denim dress (you could definitely make this if you can sew) and a little bonnet and some washing rags. Also you gotta do the creepy doll makeup.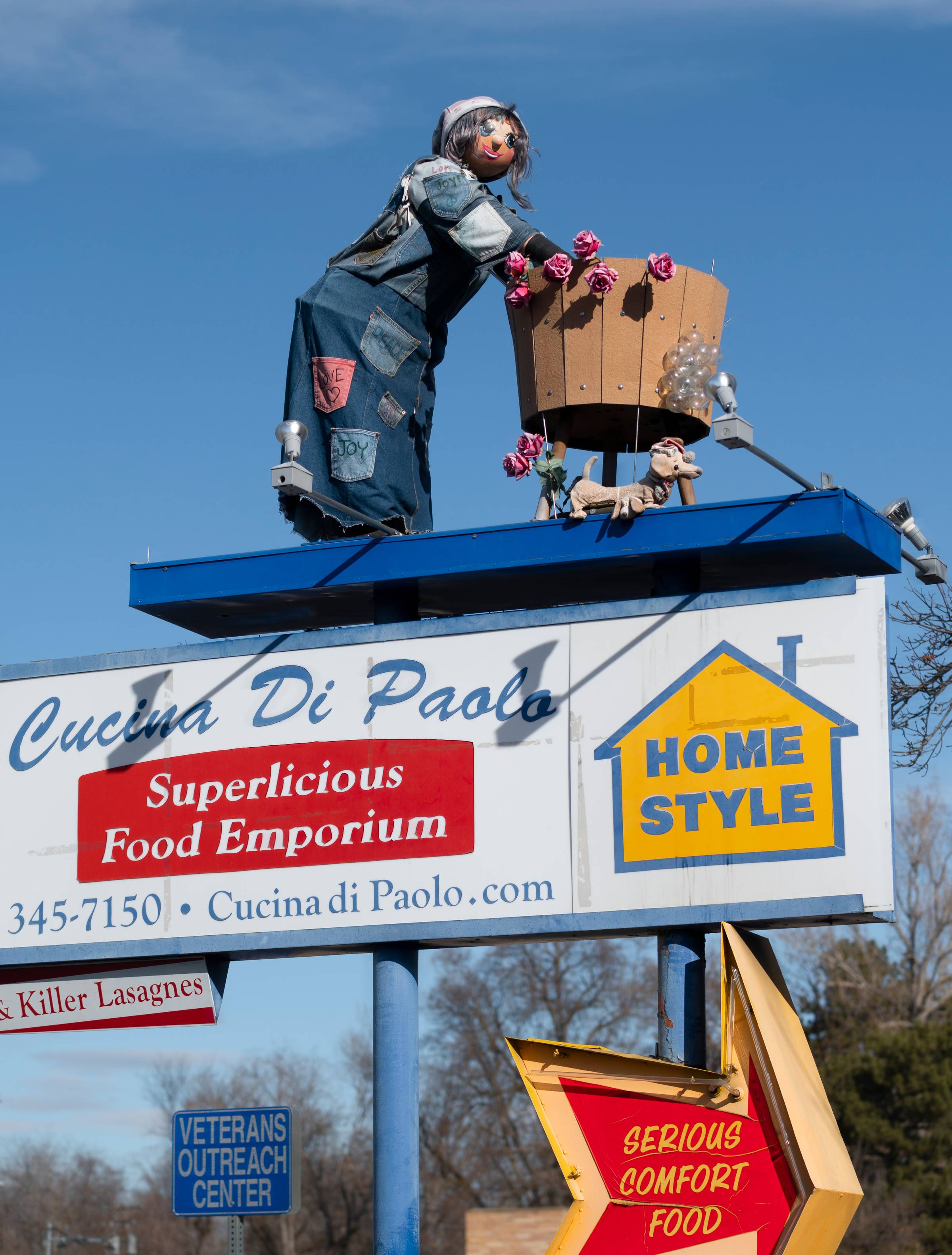 Mr/Ms Cabana Inn
Get a big hat and decorate it like this iconic Boise sign. You could use little pom poms from a craft store, bobbers, bells, anything round really. And you need to write or maybe use cut out felt letters to put Cabana across the top. Maybe a red shirt with "vacancy" in white letters. So cute!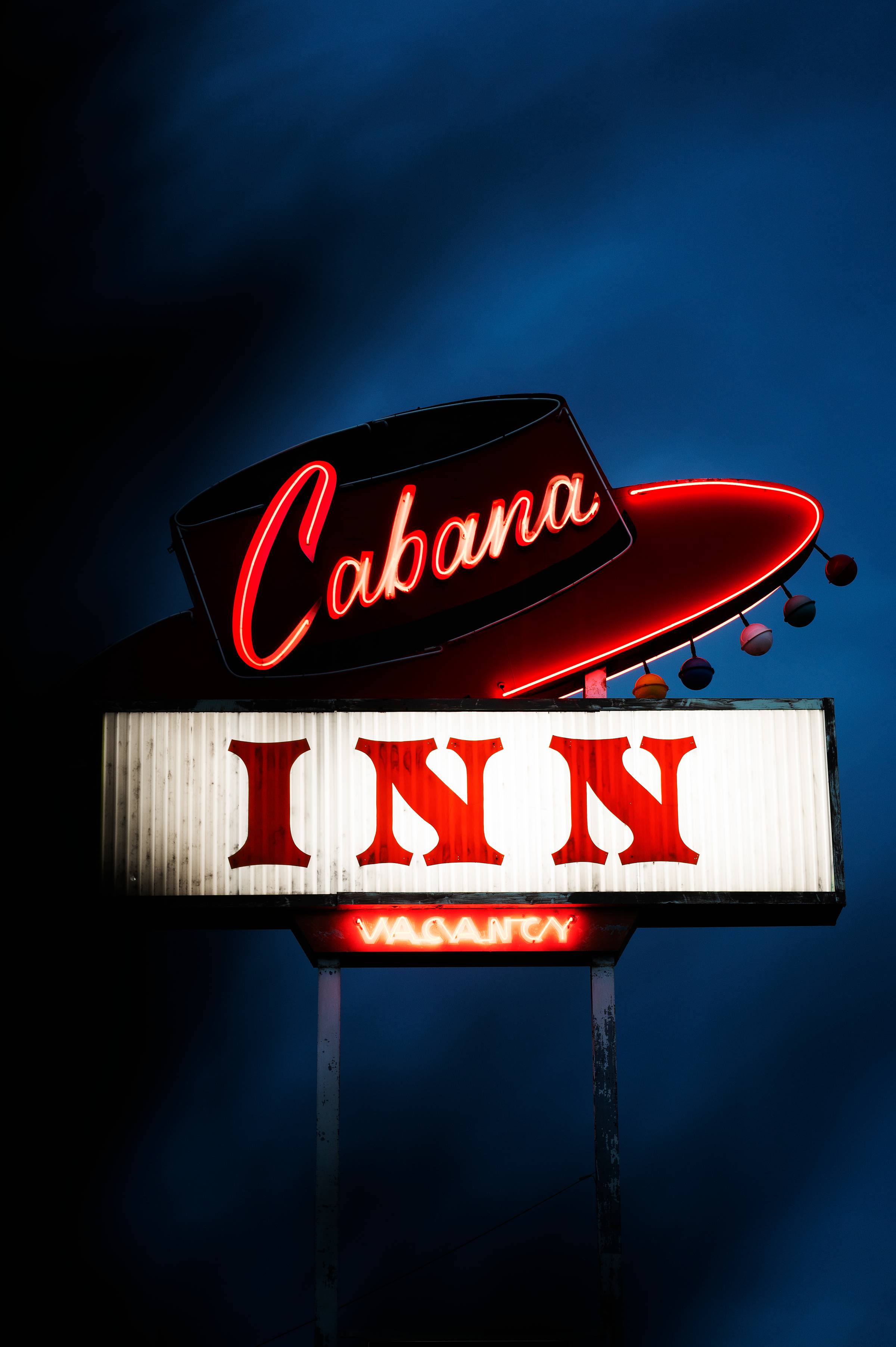 The Bogus Basin Snow Troll
Bust out your snow gear and make your face look like a troll. If you don't know what this means, it's tradition to let the snow troll in/out on your way up/down Bogus Basin Road when you come to the cattle guard. If not, you're cursed with 50 years of bad skiing. (I made the last part up - I'm afraid to find out what happens if you forget!)
A From Boise Fan
Get yourself one of our sweet t-shirts & be a Forom Boise super fan for Halloween! But really, we only have 20ish shirts left! You can pre-order yours until Friday, October 14. When they're gone, they're gone.
Alright that's all I got. If you do any of these costumes, pleaseee send me a pic --> marissa@fromboise.com
Reminder: 27 days until Halloween.
Thanks for reading!
With love from Boise,
Marissa
​
Love this newsletter? I'm so glad! You can keep it going by supporting it here.
​
​