In partnership with
Voting isn't scary, but being in the dark about voting is! City Cast Boise has all the facts on how to vote in this election. Listen here! ​
---
Halloween is one of the most fun holidays to celebrate in Boise. The weather is usually nice, we've got pumpkin patches & corn mazes within 30 minutes, & spooky events up the yang.
But first, some Halloween lore.
You may or may not know that many of our present-day Halloween traditions come from the ancient Celtic festival, Samhain, which marks the end of harvest seasons and the beginning of winter. It's meant to welcome the "dark half of the year" and was believed to be a time when the barrier between the spirit world and Earthly world was let down. Souls, both good and evil, were believed to roam the Earth on this night.
Costumes were a big part of Samhain. Because spirits are believed to be roaming, people would light bonfires and dress up as animals or monsters to trick spirits that may be in their homes or villages.
The tradition of carving pumpkins stems from an Irish myth about Stingy Jack. Jack must have been a real ass or something, because when he died God wouldn't let him into heaven and the Devil wouldn't let him into hell. He was left to roam the Earth for all of eternity, so the people of Ireland started carving demonic faces into turnips to scare away Jack. When Irish families immigrated to America, they kept the tradition going, but carved pumpkins instead of turnips. Who knew?! Now you do.
Ok, onto Halloween-ing in Boise.
Pumpkin patches & corn mazes
If you haven't already, you need to get a pumpkin. To keep Stingy Jack away, obviously.
You have lots of options for the whole go-pick-a-pumpkin-on-the-farm thing. Plus most of these places have hayrides, food, and other harvest festival things so you can make a whole adventure out of it.
​Lowe Family Farmstead is probably the largest of all and is more like a harvest carnival than an average farm. There's a massive pumpkin patch, hayrides, potato sack slides, petting zoo, candy cannon, fire pits. The corn maze is the big mama of all corn mazes. It's been going for 25+ years, has been named one of the top mazes in America, and even was on Jimmy Fallon once.
​The Berry Ranch is cute little farm that has berry picking in the summer and pumpkins in the fall. You can also pick winter squash, gourds, and corn. They have meat and honey, too. Cash only.
​Jordan' Garden Center & Pumpkin Patch has a wide variety of pumpkins plus a hay maze, petting zoo, corn pit, toys & photo ops. It's free!
​Wissel Farms in Nampa has a pumpkin patch open daily from 9am-7pm. Free hayrides, too!
​Cabalo's Orchard in Kuna has a u-pick pumpkin patch open Thursday - Sunday.
​Cherry Hill Farms corn maze is pumpkin patch, veg + fruit farm, & a 7-acre corn maze with 3 different paths. Something for everyone!
​Queys Maze and Pumpkin Patch is open on the weekends!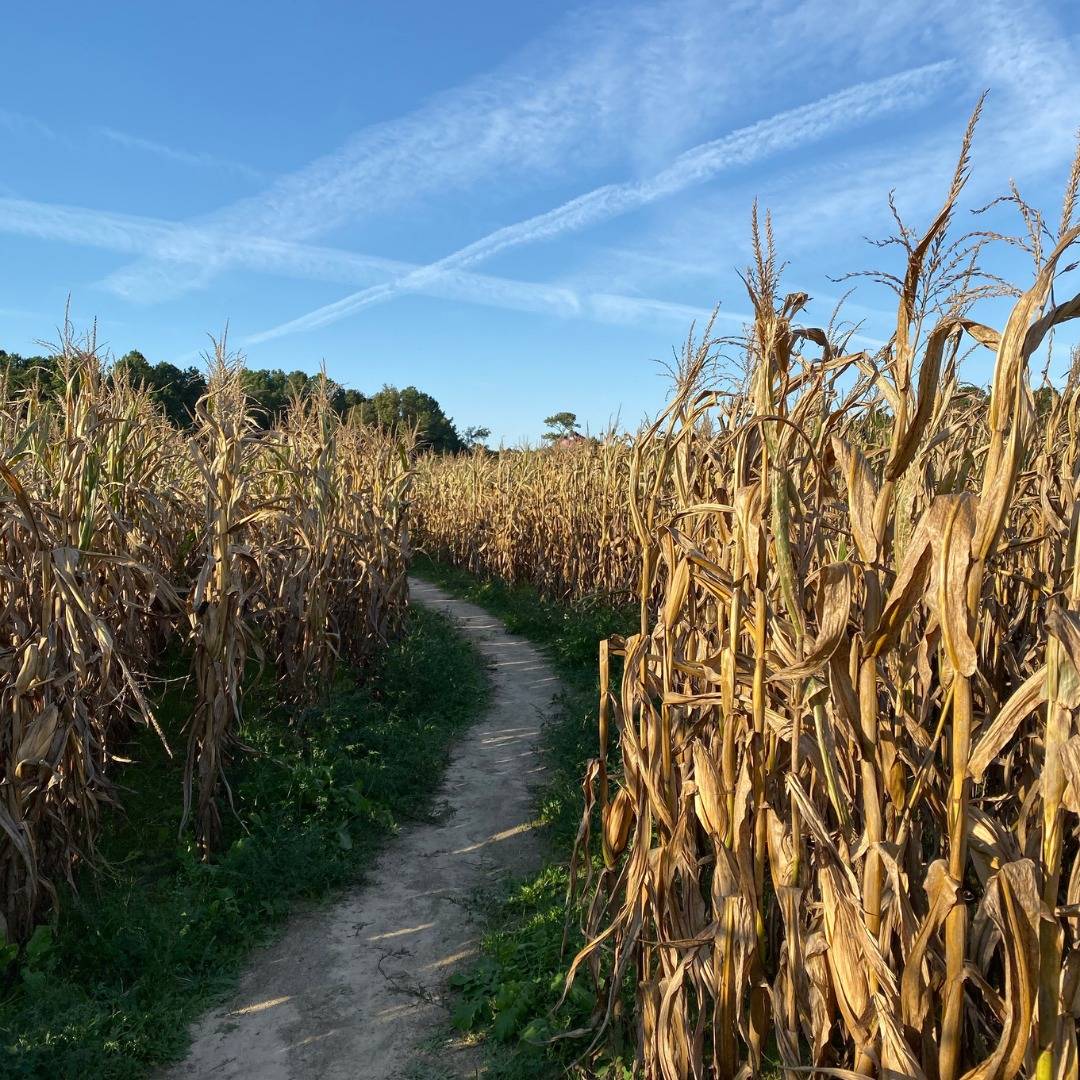 ---
Sponsored by Morrison Center​
3 Grammys. 2 decades. 1 incredible choir.
Don't miss the one & only Soweto Gospel Choir, performing this Thursday, Oct 27, at the Morrison Center. The choir has been performing for nearly 2 decades, earning 3 Grammys & bringing their uplifting performance & South African freedom songs to audiences around the world. Get your tix today! ​
​
---
Where to get a costume
Costumes are a necessity for Halloween. I wrote a whole story about Boise costumes & where to find them. Here's the highlights:
Haunted houses
You can see a map of Halloween decorations & haunted houses throughout the valley ​here.
​Haunted Tunnel of Terror – Ever been to a haunted car wash? Me neither. Bluebird Car Wash has this going at several locations for two nights only, October 29 & 29. It's $18 & benefits the Idaho Humane Society.
​Haunted Hallways Maze is a residential haunted maze at 5009 Eugene Street in Boise, directly next door to the James Castle house. The front yard maze has numerous and confusing directions, unique handmade creatures & the Hungry Baby Doll Wall which will cause you to never look at baby dolls the same again. It's free!
​Haunted House is a residential haunted attraction at 2952 Bryson Ave in Boise on Sat-Sun Oct 30-31. It's free & all ages!
​Psycho Circus at Cimarron is another residential haunted attraction at 4304 S Cimarron Ave in Boise filled with creepy clowns & more. It's free!
​Haunted World is a 35-acre outdoor experience :o You'll make your way through Gristle's cornfield, Dungeon of Torture, Hacksaw Jim's Stanky Cellar, Voorhee's Dilapidated Shack, Vertigo's Tunnel, Leon's 55-foot Slide into Darkness, Cannibal Lecter's Carnival of Pigs, and more. It takes about 45 minutes to an hour. There's also Skullvania, a hotel asylum gone spooky. This one is only about 15 minutes. Tickets are $29-$50 (+tax) and includes both Haunted World and Skullvania.
​Requiem is the newest and largest indoor haunted house in the area, Requiem is 13,000 sq ft of scary stuff in downtown Caldwell. Lots of jump scares, blood, gore, clowns, skeletons, strobe lights and more. Tickets have to be purchased online and are $1 9for age 13+ or $14 for ages 12 and under.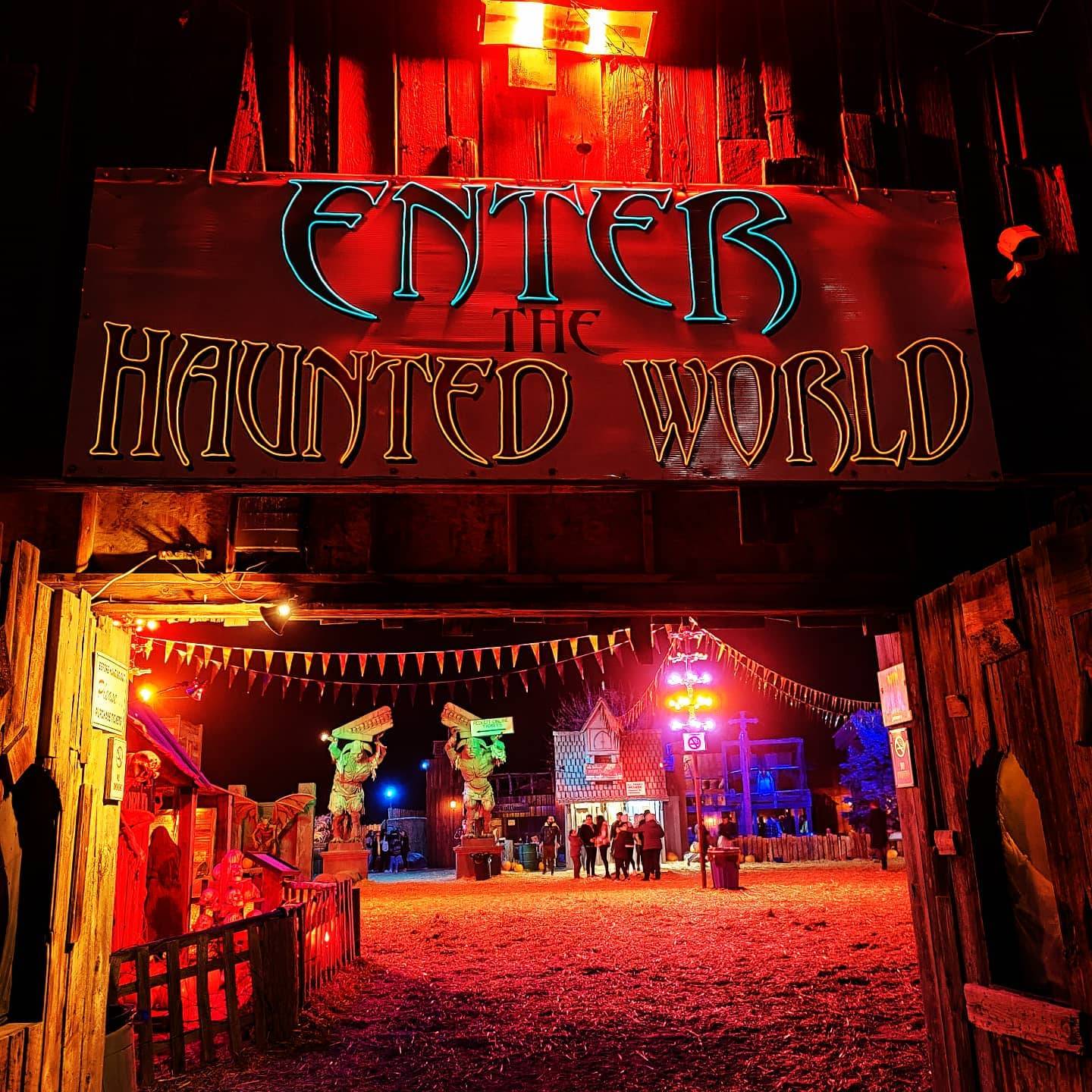 Top trick-or-treat spots
Harrison Boulevard in the North End is the go-to spot for trick-or-treating. People go all out.
​Boise Bench Haunted Zombie T​oyland – This is the 7th Annual and it's "basically the thrift store version of Harrison Boulevard" with almost 250 bloody baby dolls in this backyard-turned-cemetery. It sounds scary but its PG so bring your kids. It's free & open on Halloween night only 6-9pm.
Stay tuned for more Halloween events in the Thursday newsletter.
Thanks for reading!
With love from Boise,
Marissa
---
Ways you can support From Boise:
💌​Shout it from the rooftops (aka post on social media)
Thanks for supporting our work! <3