Ice skating coming to downtown Boise
Exciting news: Downtown Boise is getting an ice skating rink! Woo!
Downtown Boise Association announced Glide on the Grove yesterday. It's a winter ice skating rink that will go around the holiday tree on the Grove Plaza. It will be open the weekend after Thanksgiving through the end of January. And the best part: it's completely free!
They are still raising a bit of money to complete the project and ensure it will be free to use. Please consider donating if you are able!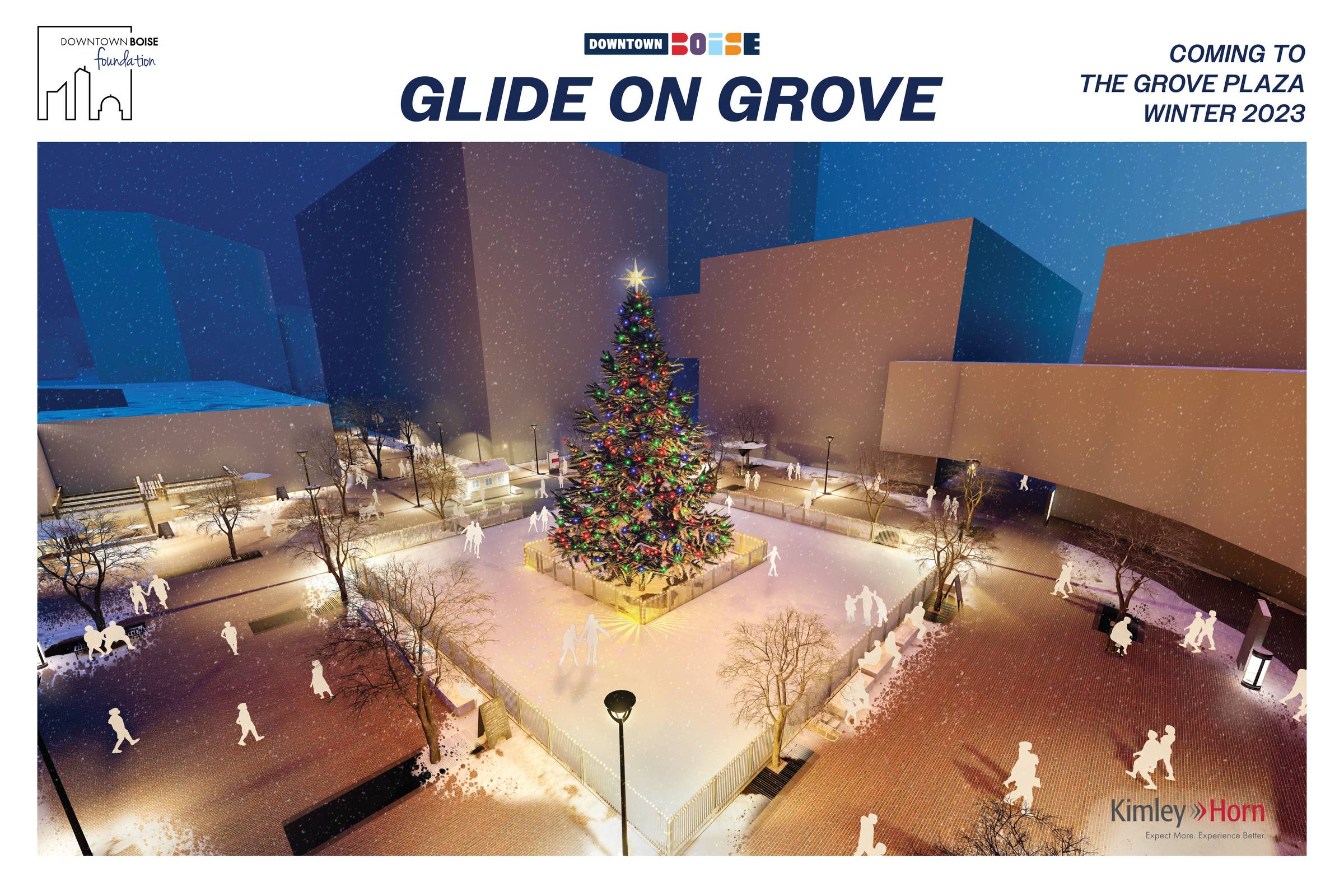 Funnn festivals
TONIGHT: The 9th annual Salsa Fest is happening at North End Organic Nursery tonight from 5-8pm. You can sample locally made salsas from producers and restaurants, professionals, and amateurs. There's also live music from Tropico FM, food, drinks, activities, and a bounce house. It's all ages and free!
Fri-Sat Sept 15-16: Eagle Jazz Festival is happening in multiple venues around Eagle this weekend. On Friday, there's a kick-off concert from 6-8pm at Heritage Park Gazebo in Eagle and it's free! Also Friday is Club Night, with artists playing from 8-10:30pm at JoVinos, Old State Saloon (21+), Rembrandts, and The Vault Cigar Lounge (21+). Tix for Club Night are $15 and gets you into all 4 venues. Saturday, there's free jazz music during the Eagle Saturday Market from 10am-2pm. On Saturday night, five artists are playing the Main Stage from 5-10pm at Eagle 1st Miracle Event Center (3705 Highway 16 Eagle). Tix for the Main Stage shows are $45 for GA (byo lawn chairs for GA) or you can purchase a table for 4 which is $375. You can also add on a BBQ plate for an additional $25. Kids age 14 and under are free!
Fri-Sun Sept 15-17: Hyde Park Street Fair is happening at Camel's Back Park all weekend! There's tons of vendors, live music, workshops and entertainment each day on three different stages: the Main Stage, the Community Stage, and in the Geodesic Dome. Parking is super limited here, so ride/walk/get dropped off.
Sat Sept 16: Boise Koi & Bonsai Show is happening at Edward's Greenhouse from 9am-3pm. Go see & learn about koi and bonsai, enjoy Edward's, and enjoy a performance by the Kawa Taiko Japanese drummers at noon. It's free! Read more about the koi show & Boise's koi community here.
Sat Sept 16: Bug Day at Idaho Botanical Garden! There's a bunch of bug-themed booths, activities, workshops, live music, food trucks and a VW bug car show. The event goes from 10am-4pm (last entry is at 3pm). It's $9 for garden members, $13 for non garden members, $9 for kids age 4-12, free for kids age 3 and under.
Sun Sept 17: Fiestas Patrias Meridian, a Mexican Independence Day celebration, is happening at 12pm at Kleiner Park in Meridian. There's will be food, Mexican folk dancers, live music and more. It's free & fam-friendly!
Meridian Art Week
Sat-Sat Sept 16-23: Meridian Art Week is happening in downtown Meridian! There's a ton of free/low cost events happening all week. Here's the schedule: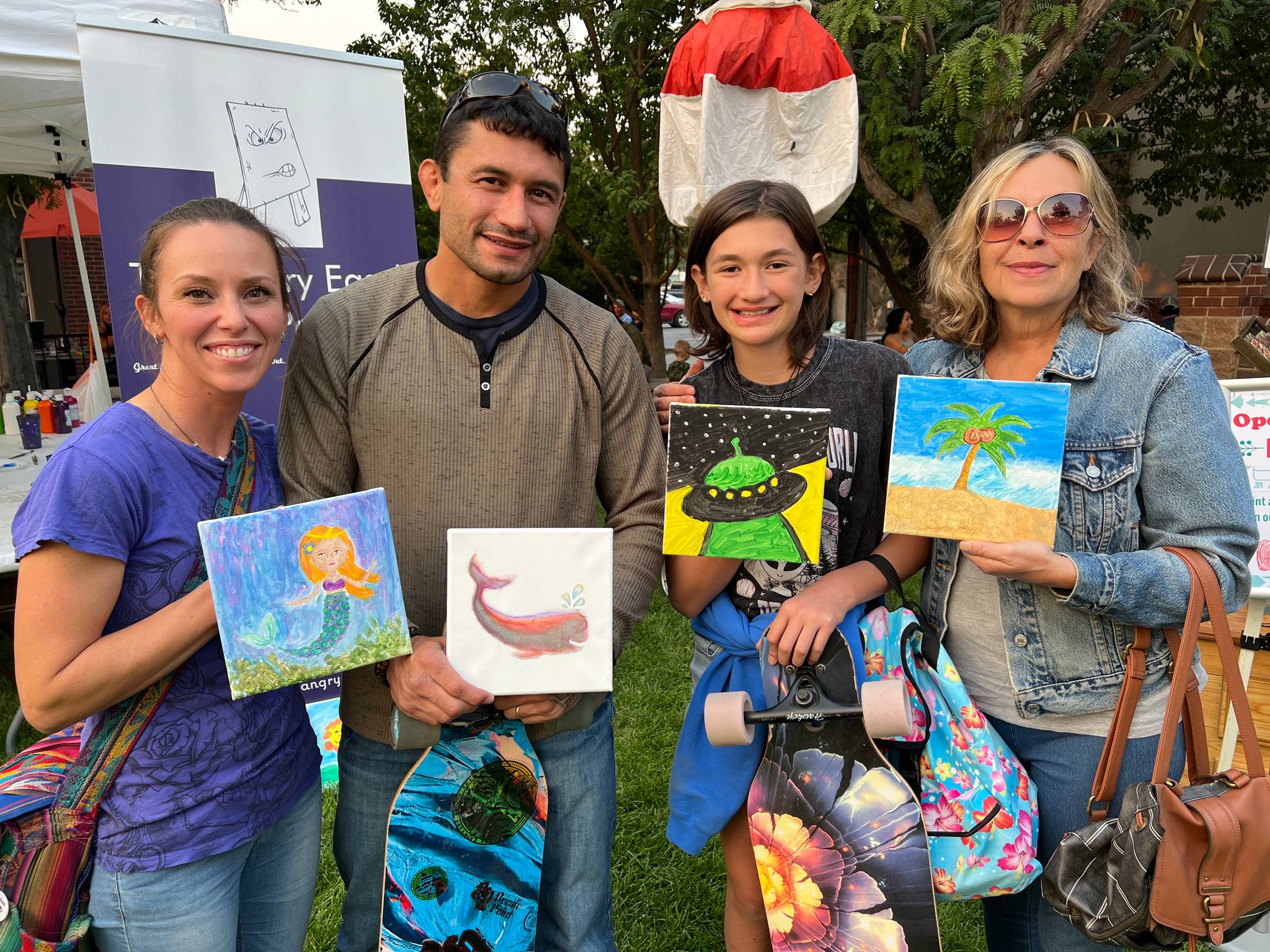 Oktoberfests
Tis Oktoberfest time. Yay! Here's some celebrations happening this weekend and in the coming weeks:
Fri-Sun Sept 15-17: Payette Brewing Company is kicking off the Oktoberfest celebrations with a weekend-long event! There's tonssss of events happening - live music, food, costume contest, games and more. It's free to enter and all ages!
Fri-Sat Sept 15-16: Sawtooth Brewery in Ketchum is celebrating Oktoberfest with beer, music, food, contests and more.
Fri-Sat Sept 22-23: Das Alpenhaus Deli is hosting its annual Oktoberfest celebration from 3-10pm both days. Beer, food, music & more in the parking lot of the one and only German deli in the Treasure Valley!
Fri-Sat Sept 22-23: Fly Boise is hosting Wunderbar! A High-Flying Oktoberfest. There's trapeze artists, a beer garden, German food and more. Sounds epic!
Fri-Sat Sept 22-23: Powderhaus Brewing is hosting a two-day Oktoberfest celebration with beer, food, music, events and German lagers.
Sat Sept 23: Old Boise Oktoberfest is happening on 6th & Main area in downtown Boise.
Oct 5-6: Prost is also having an Oktoberfest on the first weekend in October. I'll let ya know more details when I find out.
---
Sponsored by The Boise Phil
Phil the magic...
...it's literally in the air — stringed-instrument style — on September 18th, when The Boise Phil celebrates the rich tradition of Basque chamber music and dance.
Join the Boise Philharmonic on the beautiful Shakespeare Festival stage for a special pre-season Twilight Concert on Monday, September 18 at 7:30pm. Get your tickets now!
---
Tunes & shows
​
Comedy & storytelling
Food finds & things to drink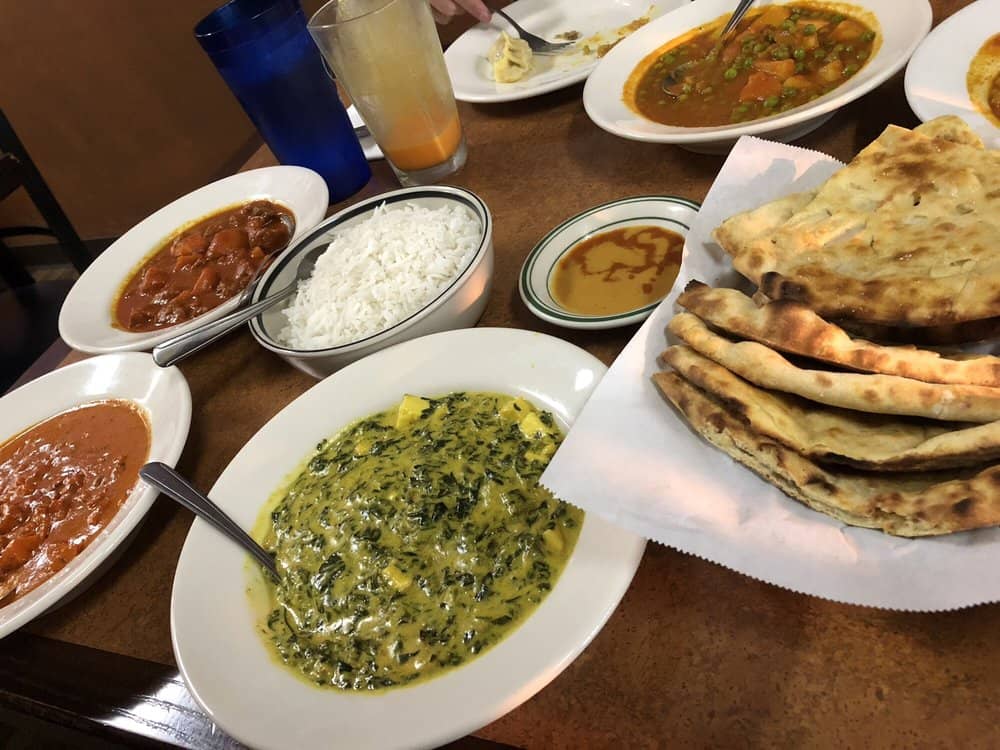 Things to do
BFFs only
Just trust me...
Thanks for reading! Have a fun weekend!
With love from Boise,
Marissa
​
​
​