Well, well, well. The holidays are upon us. That means it's shopping season and today's newsletter is all about where to shop local.
I'm sure you know how important it is to shop local, but while I'm on my soapbox, may I remind you that last year Amazon brought in $96.15 billion in yearly revenue by Sept 2020. That's $10.68 billion a month. Lol what. And while that was happening, how do you think local stores were doing? Prob not so hot, eh?
Shopping locally brings money into your local economy, supports families that are your neighbors, is sooo much more sustainable, and honestly, it's so fun. There you go. Four good reasons to go shopping at a little store near you. Here's a bunch to explore:
Holiday Markets
Wintry Market | Nov 13-14 📍850 W. Front Street, Boise
​Wintry Market is my fave. There's more than 100 makers from around the Treasure Valley, all under one roof! You will find jewelry, ceramics, textiles, art, clothing, bags, prints, candles, food, etc. Seriously, everything that can be handmade will be there. This year is the 10th year of Wintry Market! Amazing.
Wintry Market is Saturday, Nov 13 and Sunday, Nov 14 from 9am – 5pm at the Boise Centre on the first floor. Admission is $5 a day and kids 12 and under are free. You can purchase admission online until Nov 11 (this Thursday). After that pay at the door.
Holiday Market at 34th Street Market | Saturdays, Nov 13-Dec 18 📍303 E. 34th Street, Garden City
The vendors at 34th Street Market get in the holiday spirit for a whole month! This is a great place to pick up local food products and small handmade things. Also it's just fun to go shopping here.
Handmade Idaho at El Korah | Nov 20-21📍1118 W Idaho St, Boise
​Handmade Idaho at El Korah is another amazing market. It's an all local event with more than 50 makers. Also this year, Fluff Hardware is doing a jewelry stamping party! If you haven't done this yet it's soo fun and makes for an awesome gift.
Handmade Idaho is on Saturday, Nov 20 10am-5pm and Sunday, nov 21 10am-4pm. Admission is free both days. There is a preview night on Friday, Nov 19 6-9pm and those tix are $12.
Handmade Idaho Pop Up Shop | Nov 17-Dec 26📍350 N Milwaukee St, Space 1143, Boise
Handmade Idaho also has a month-long pop up shop. This is still an all local maker space, but will be curated goods and not as big as the event at El Korah. Really cool stuff here though! No admission.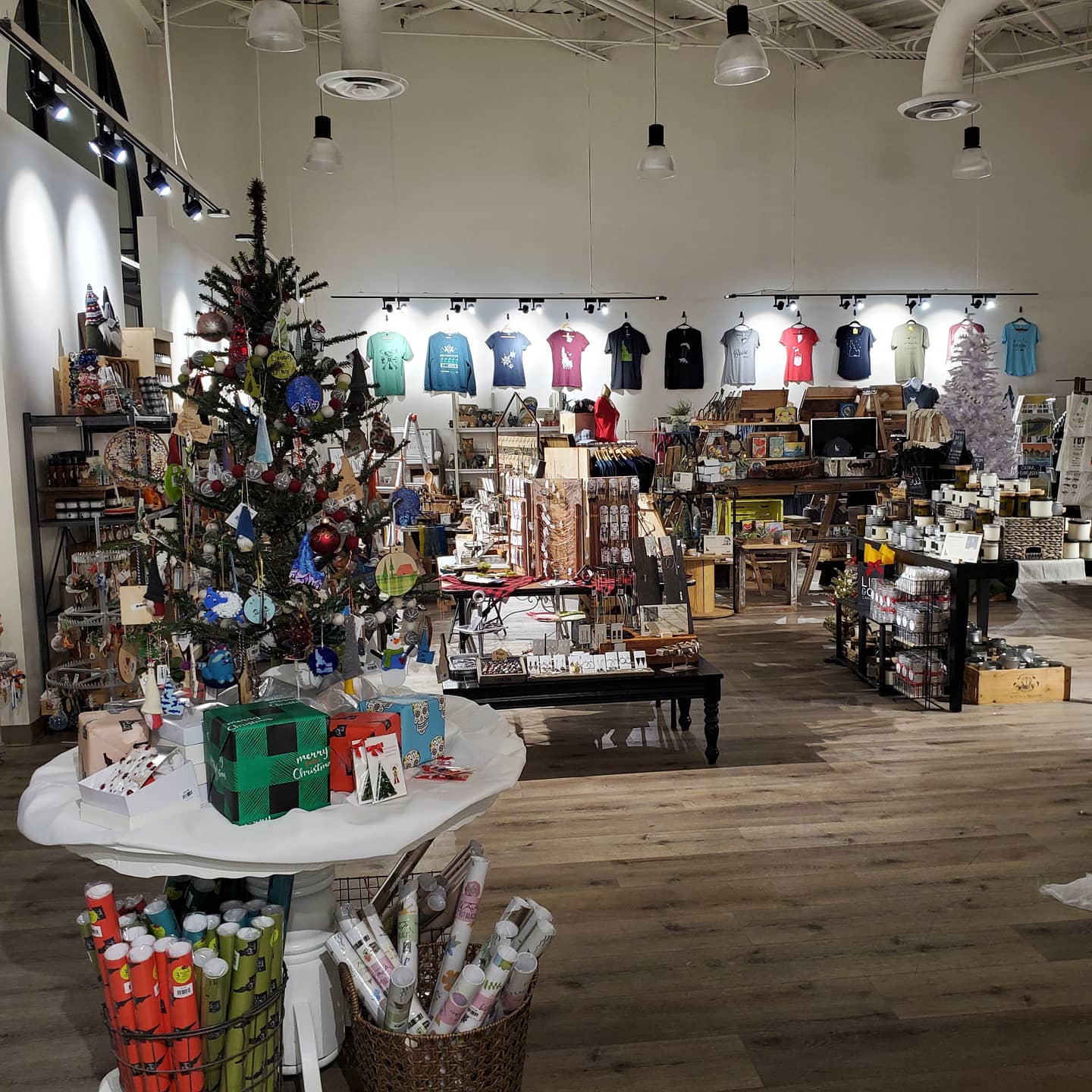 Local gifts & things
​Mixed Greens 📍213 N 9th St, Boise
Mixed Greens has so many things. Cards, wrapping paper, candles, jewlery, wall art, kitchen things, baby stuff, stickers. So many things and so much of it is local. It's a go-to.
​The Mixing Bowl 📍216 N 9th Street, Boise
Mixing Bowl is the place to go for kitchen stuff. Who doesn't like new kitchen stuff? Cookware, aprons, towels, cute bowls. Also, eco-friendly kitchen swaps – so hot right now.
​Idaho Made 📍108 N 6th St, Boise
As the name suggests, Idaho Made has interesting clothing, arts and gifts that is all made by over 60 local artisans. There is some truly one-of-a-kind gifts in here.
​Dragonfly 📍414 W Main Street Boise
It's like a sophisticated hippie store. There's jewelry, incense, tarot cards, notebooks, bath & body products, incense, scarves, wallets (I got my all-time fave wallet here) and realllly cute clothes. One time I scored a green corduroy dress here that has tiny mushrooms all over it AND it has pockets. So cute.
​Record Exchange 📍1105 W Idaho St, Boise
Obviously, go here for the music lover in your life. The vinyl mystery bags make for fun gifts. And there's band merch, funny shirts and socks, lots of trinkets, jewelry, funny magnets, notebooks, candles, and more. Great stocking stuffer spot.
​Derlūj 📍701 S Latah St, Boise
Ok so this is my bestie's new store and it's darling!! She has amazing candles, rad vintage clothing, incense, these hot pepper jellies that are bomb.com, and handmade clay earrings. Also she has a little free library so if you need a book or to find a new one.
​Lark & Larder 📍233 N Orchard St, Boise
I love Lark & Larder for gifts! I scored here last year. Lots of little cute things like soaps, ceramic mugs, earrings, and stickers. Plus they have a produce section so you can gift local cheese, bread, snacks, etc. Really fun and cute store. They have online shopping too.
​Hyde & Seek 📍1521 N 13th St, Boise
Honestly, Hyde & Seek is packed to the brim. This would be a good one for home decor, eclectic gifts and also they have these amazing (and expensive) stain glass window hangings that are so beautiful. Fun place to shop!
​Dunia Marketplace 📍1609 N 13th St, Boise
Dunia is a non-profit global gift store. They have interesting items from all around the world! Really cool place to find something that you likely won't find elsewhere. It's in an old house on 13th street.
​Roost Home & Gift📍664 S Rivershore Ln, Suite 116, Eagle
Shout out to Hello Meridian for this one! Roost Home & Gift has so many cute things! Home decor like cute pillows, art, and decor. Gifts like candles, body products, apparel, paper goods, and lots more. They carry seasonal things if you need some new holiday decor.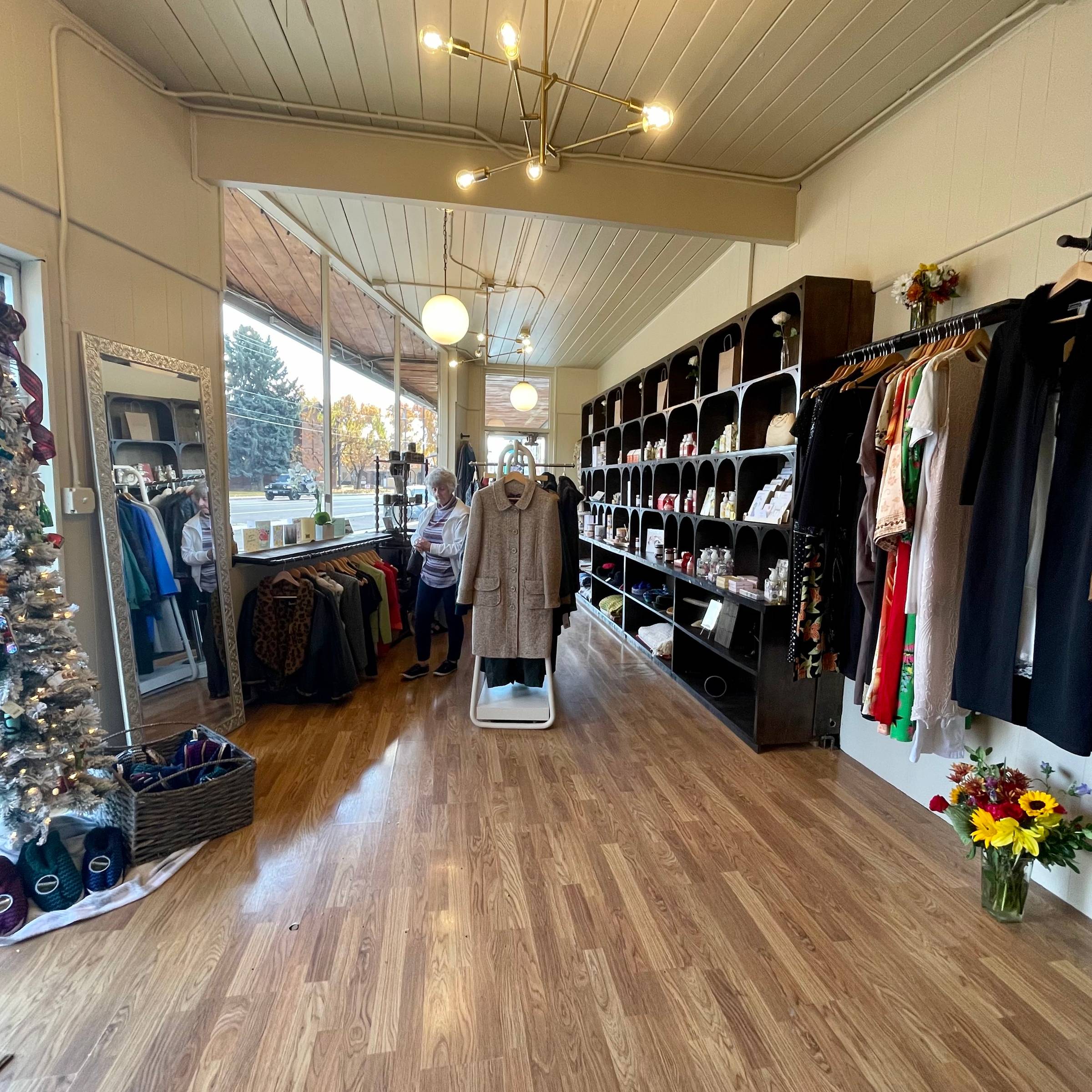 Handmade (by you or someone else)
​Clay by Shay 📍3017 W State Street, Boise
Clay by Shay is one of my fave local stores. She makes small batch ceramics that are seriously the best. Earrings, planters, and little mugs. I have multiple of each from her and love all of them. Alsooo she offers workshops, which would be a great time to make something for someone or gift someone a class! Fun! She has gift cards too.
​Fluff Hardware 📍3109 W State Street, Boise
Fluff is right next to Clay by Shay and has super cute earrings, bracelets, necklaces, and rings. They also offer stamping classes, where you create your own piece of jewelry with a hammer-stamped design. It's so fun and such a great gift to give someone.
​Weave Gold 📍Online
Weave Gold makes incredible hand-beaded earrings right here in Boise. Or sometimes in the mountains, too. Her stuff is really, really well done and interesting.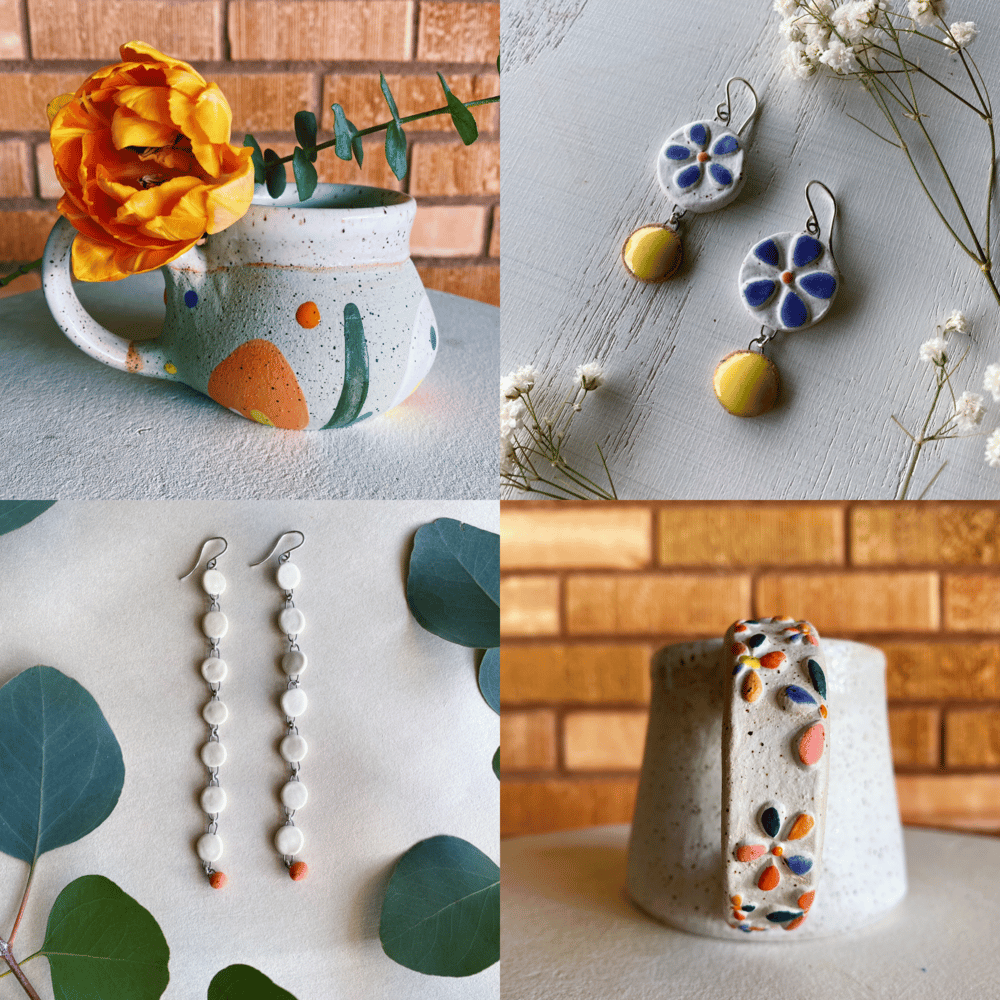 Games, toys & books
​Re-POP Gifts 📍210 N 10th St, Boise
Re-POP is really fun and perfect for the nerd in your life. It's filled with pop culture memorabilia, off-beat gifts, and local art. You'll find superhero stuff, bigfoot, unicorns, Harry Potter things, horror films, and much more. They have online shopping.
​All About Games 📍7079 W Overland Rd, Boise
The name says it all. Come here for board games, card games, dice games, roleplay games, figurines and more. Online shopping available.
G. Willikers Toy Merchant 📍1508 N 13th St, Boise
I am almost 30 with no kids and I can confidently say that this place is soo awesome haha. So many toys, games, puzzles, crafts, books, kites, cards. It's so fun. See for yourself.
​Fantastic Games 📍120 N 8th St, Boise
If the game exists, you can likely find it here. Board games, puzzles, cards, educational games, fidget cubes, outdoor games, trivia, drinking games, traditional games, and more. Get a new game to play with the fam!
​Rediscovered Books📍180 N 8th Street, Boise & 802 Arthur St, Caldwell
Books on books on books. And journals and bookmarks and stickers and maps. I love coming here and it is such a good spot for gifts! They have all kinds of books from non-fiction to guide books to kids books. A gift card is also a good stocking stuffer.
​Once & Future Books 📍1310 W State St, Boise
This is a used book store that is also owned by Rediscovered. It has over 25,000 books at great prices! Fun place to shop.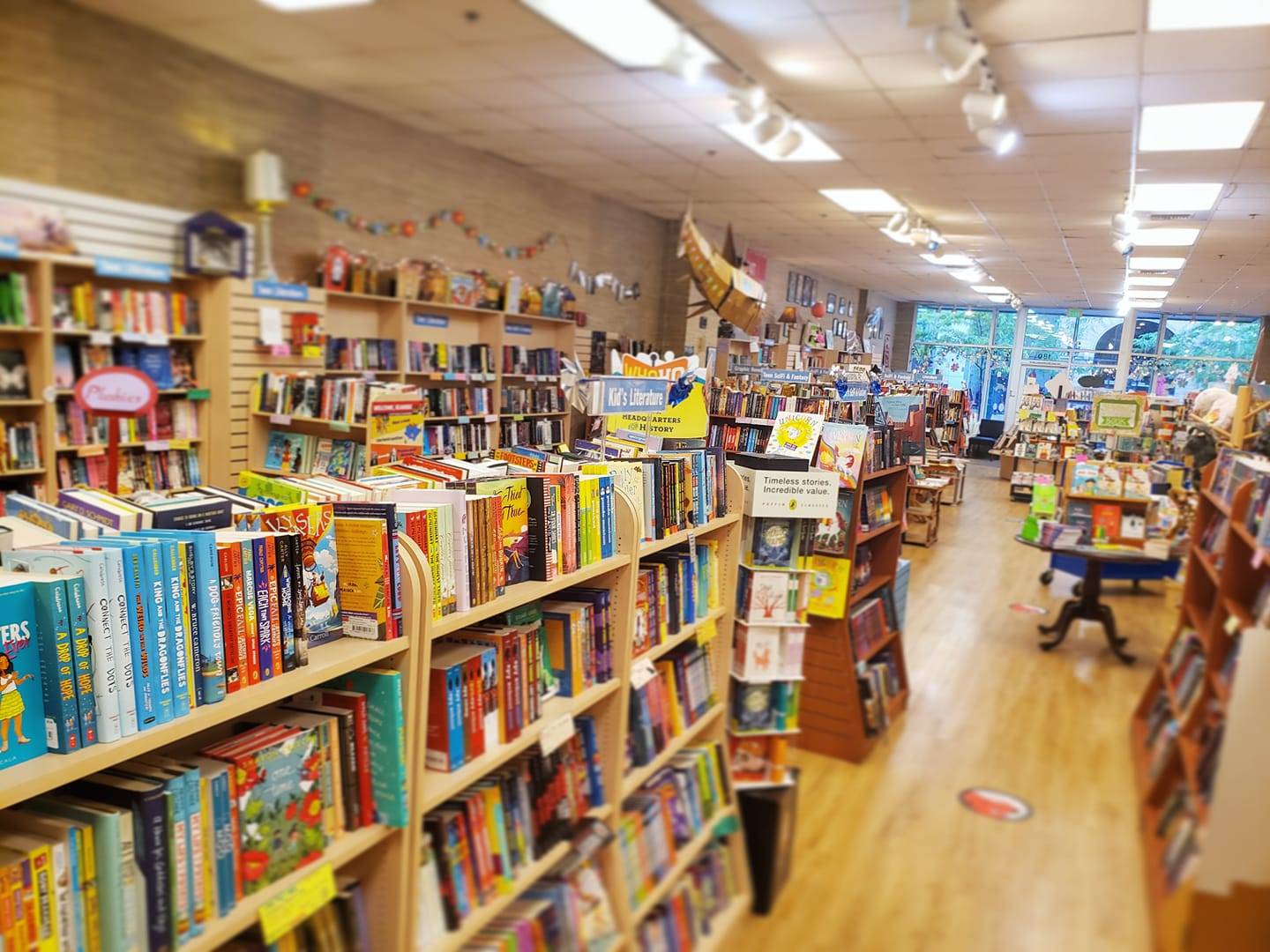 Wearables
​Wear Boise 📍828 W Idaho St, Boise
Need some new Boise swag? Wear Boise has shirts, hats, stickers and socks. All the designs are Boise or Idaho related, like the parachuting beavers or the Idaho with a beard on it. Good stuff for people who wish they lived here. Online shopping too!
​Shift Boutique 📍807 W Bannock St, Boise
For sure one of the best places to buy women's clothing. SHIFT is locally owned by two awesome sisters and they have all the things: dresses, jeans, coats, shoes, hats, bags. And they usually have some great sale items, too. If you are stumped, just get a gift card.
​Keystone Station 📍811 W Bannock, Boise
This is kind of the men's version of shift & owned by the same sisters. They have shirts, pants, hats, stickers, belts, and even those wearable sleeping bags. They also have men's products like beard balm and mustache wax.
​Iron Pine 📍485 S 5th St, Boise
Iron Pine is a local clothing store inspired by Idaho's outdoors. They have super cute shirts, hoodies, earrings, baby onesies, mugs, hats, wallets, stickers, and more.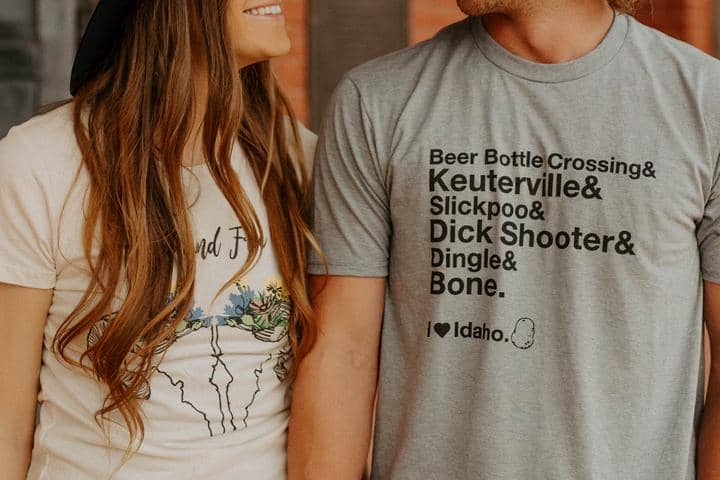 Experiences
Ski passes. They aren't cheap ya know. Get the snow-lover in your life a pass to Bogus Basin, Tamarack, or Brundage!
​Treefort Music Fest. One of the best music fests in the northwest! Treefort is happening on March 23-27 and right now tickets are the lowest price. The lineup comes out tomorrow and it's stellllar.
​Steelhead hockey game tickets. If you haven't been to a hockey game you definitely should. It's wild! Give the gift of a night out and take someone to a din & a hockey game. They also have a "mini plan" available right now that is essentially a 4-game pass for $79+.
​A day at The Springs. Who doesn't want a spa day? Book a private soak at The Springs in Idaho City. You can stay overnight too!
Cooking class. These are really fun for date night or friend night. We have two options for classes locally – Sur La Table at The Village and Season + Taste in downtown Boise.
​Clay by Shay workshop. I mentioned this above but seriously so fun. My mama gave me a date night for my birthday and we had so much fun!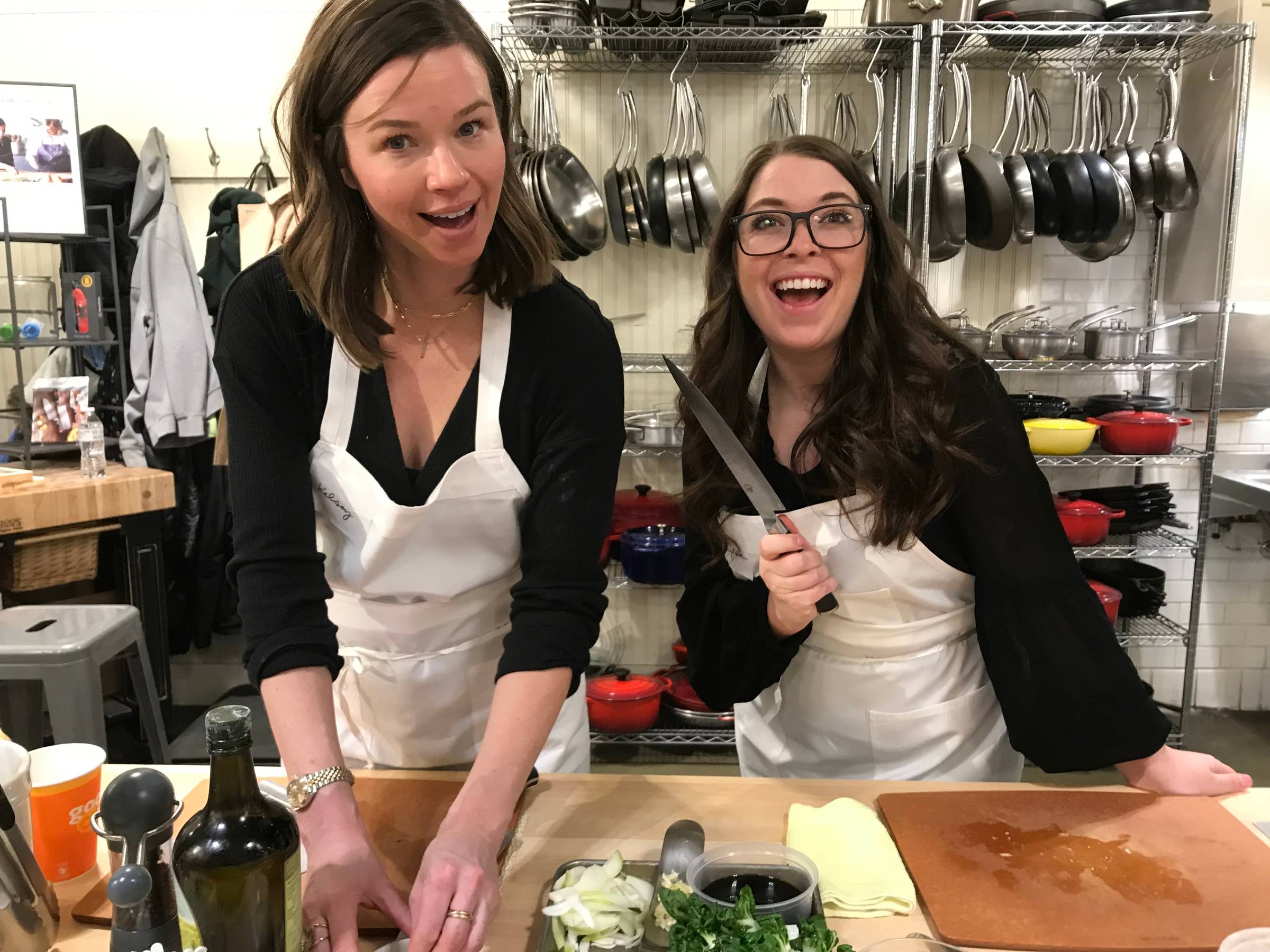 When in doubt, get a plant
​A Succulent Day 📍2753 W State St, Boise
A Succulent Day has all the plants you could dream of AND online shopping. It's a one stop shop for the plant, planting supplies, and cute pot. Boom. Gift done.
​Edwards Greenhouse 📍2753 W State St, Boise
This is a good one for houseplants, garden goodies, and gorgeous flower arrangements. They offer a monthly flower subscription too, which would be a fun gift!
​North End Organic Nursery 📍2753 W State St, Boise
Another one for houseplants, garden supplies, and little local things. I personally would be thrilled with a gift of garden supplies. One of the coolest things they have is local spice mixes, which is great for stockings. They also have garden-themed knickknacks.
No idea
There's always one person on your list who has you completely stumped. Mine is my sis because if she wants something she just buys it. Annoying! But not to worry, I have two solutions for this person in your life:
​Hunt & Gather Gifts is a locally-owned custom gift basket service. She curates all local gift boxes with super cute items and in a beautiful handmade wooden box. They are really fun and beautiful!
​Downtown Boise Gift Card is always a good idea. Someone gave me one when I graduated from BSU and it was seriously the best! You can use it at 250 stores downtown, including restaurants. You can buy the gift card online or a few places downtown. More here.
Ok, that's all I got for ya. Where are your favorite places to shop local during the holidays or any time of year? Let me know --> marissa@fromboise.com
Happy shopping! Thanks for reading <3
With love from Boise,
Marissa
PS - here is the link to share (thank you!) fromboise.com/posts/put-your-money-where-your-home-is​