It's almost winter time here in Boise. Apparently, this winter is expected to be colder and slightly wetter than average (says 107.9fm). That means that it might actually feel wintery around here because honestly we have some pretty mild winter weather. I mean, have you ever been to the midwest in the winter? It's freezing and dark all the time.
In good ol' Boise the sun still shines, there's snow in the mountains and lots of things to do. Here's some things I'm planning to do/see/eat this winter.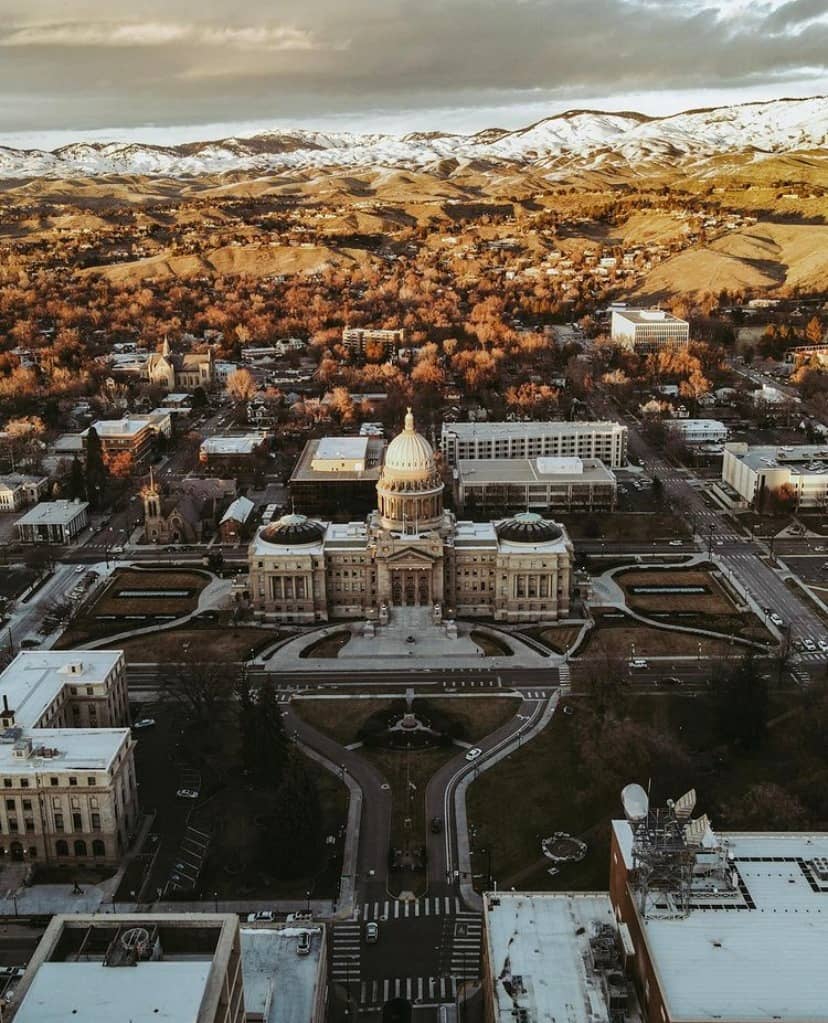 Visit a winter wonderland
​Winter Garden aGlow transforms the Idaho Botanical Garden into a winter wonderland and has been doing so for 25 years! More than 500,000 lights are hung all around the gardens, plus there's fire pits, holiday music, free cookies and hot cocoa, an enchanted forest, and a place to send Santa a postcard. It's open Wednesday-Sunday from 6-9:30pm, starting November 25 through December 31. You have to buy tickets in advance too, no tickets are sold at the gate. Super fun for all ages!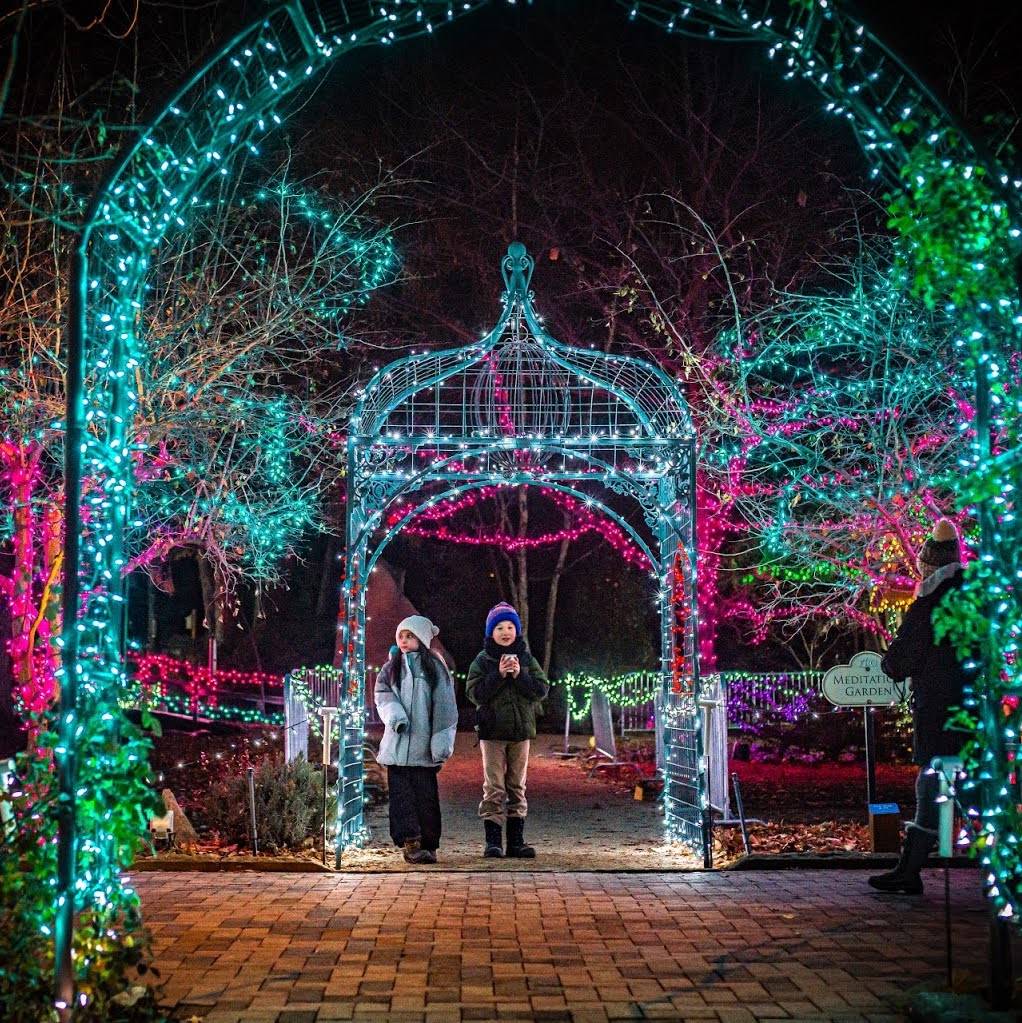 ​Edwards Greenhouse has its Holiday Shop up and running as of yesterday. Walk rows and rows of poinsettias and amaryllis and grab a few garden gifts while you're there. Also, in late January, Edwards usually has a "pop up park" where they create a lil park inside the greenhouse. It's so fun and cute. I'm not 100% sure it will happen this year, but I'm counting on it.
​Winter Wonderland Festival at Indian Creek Plaza opens this weekend. The city of Caldwell decorates Indian Creek and the surrounding plaza with over 1 million lights :o They also have the largest skating rink is the in the valley. See the lights and enjoy ice skating, visiting with Santa, grabbing dinner from a local vendor, and doing some holiday shopping all in one spot. The lights and ice skating rink are up November 19 through January 9.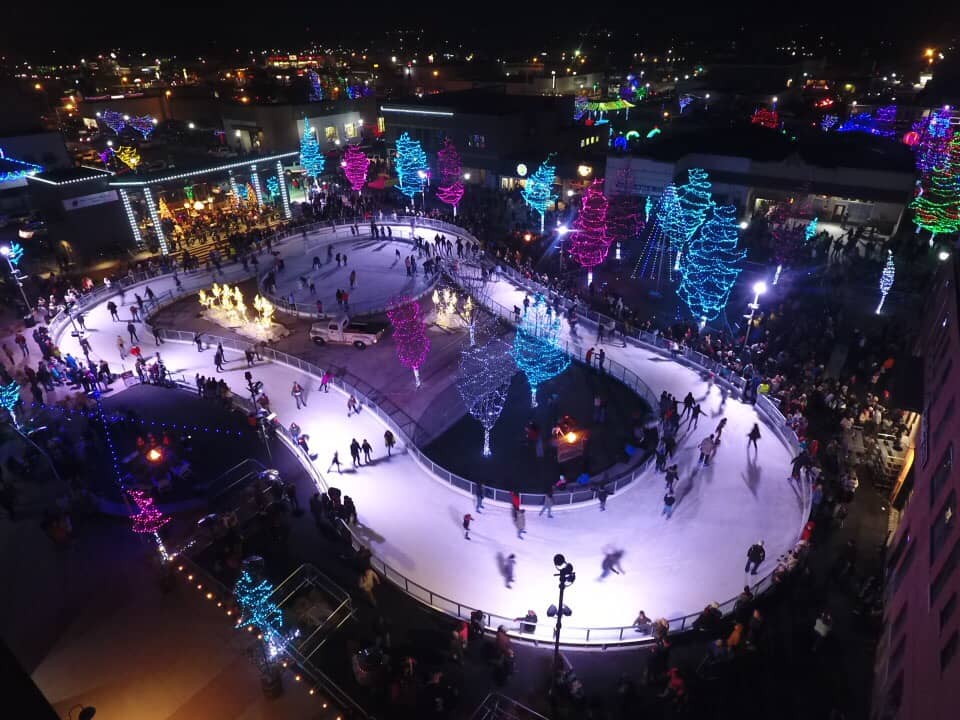 ​The Village at Meridian transforms into Christmas land complete with an ice skating rink, visits from Santa and much more. The ice skating rink opened last Saturday, November 13 and is by reservation only (more info here). Other winter events at The Village include the annual tree lighting ceremony (which is this Thursday, November 18 at 6pm), an ongoing Snowman Scavenger Hunt, mini horses, reindeer, breakfast with Santa, pet photos, storytime and much much more.
Go up to Bogus Basin
​Bogus Basin is one of the best things about Boise and it really shines in the winter. Even if there's no snow in town, there's snow at Bogie. Fun fact: Bogus is a non profit and one of the only non profit mountain recreation areas in the country. If you've never been up it can be a little intimidating but it's totally worth the trip – especially for the views!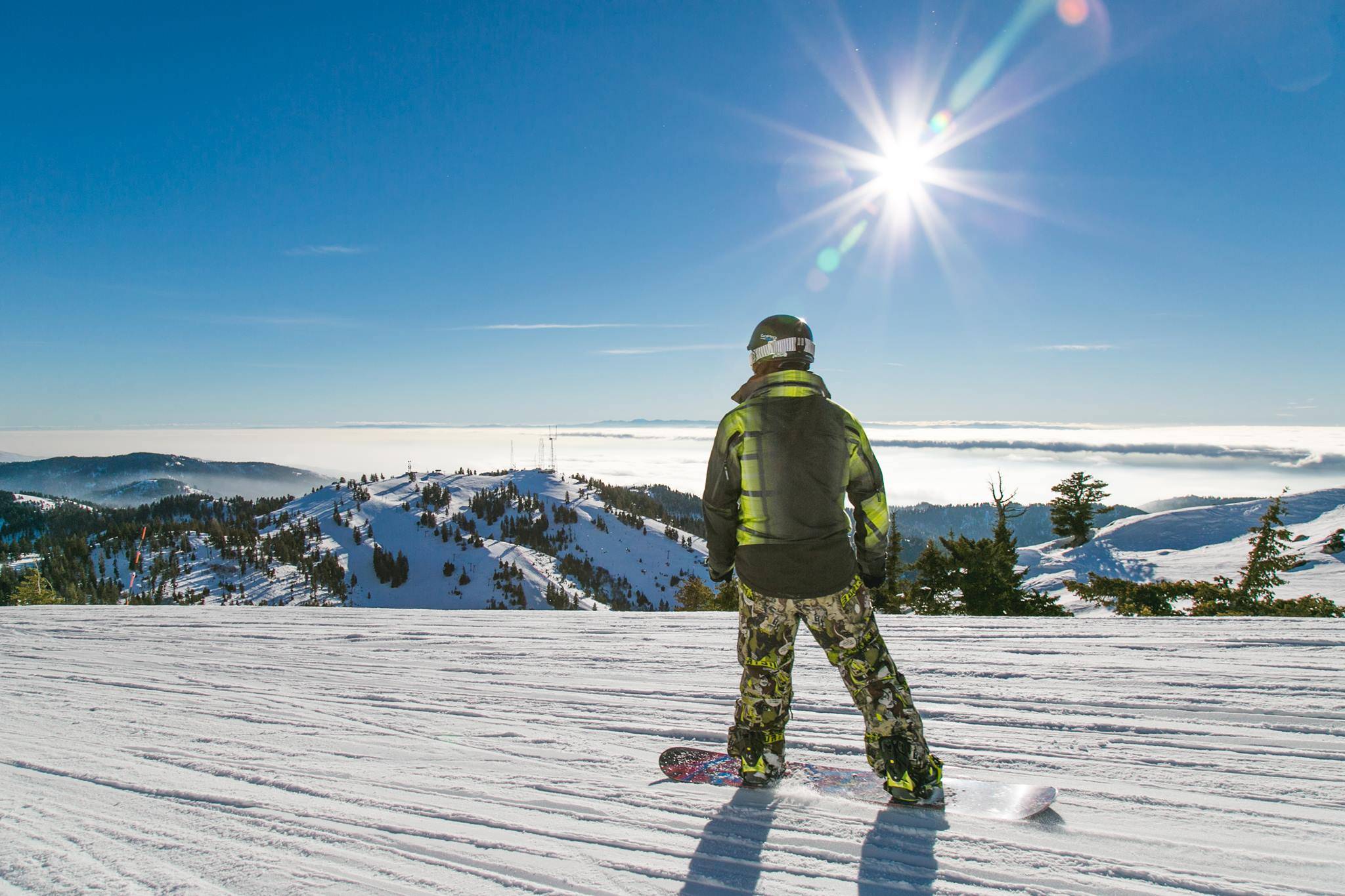 If you ski or snowboard you can access 2,600 acres on all sides of the mountain. They have lots of different pass options from day passes to night passes to season passes. They also have some sweet deals, like the Alaska Air deal where you can get a free lift ticket if you go up to ski on the same day you fly into Boise on Alaska Air. Kids in 5th and 6th grade can ski for free with the Idaho Ski Free Passport. And military people get $10 off lift tix.
If you want to ski or snowboard but don't know how, definitely take a lesson. This is how I learned and it's so worth it! You can also rent all your gear from Bogus for a pretty affordable price.
If downhill isn't your jam, check out the Nordic trails at Bogus. There's about 23 miles of trails that make for amazing snowshoeing and Nordic skiing. Bogus rents all that gear, too. There are lots of trails on the way up to Bogus too, if you don't wanna drive all the way to the top. Stack Rock is a good (and long) snowshoe trail!
The mountain coaster runs in the wintertime, which is really awesome. If you've never been on it you totally should. It's so fun. I was squealing like a child when I went.
Lastly, if the sledding conditions down in Boise are not good, go up to Bogus. The 800-foot tubing hill is perfect for a full day of entertainment and you get to take a conveyor lift back to the top!
Go to a Idaho Steelheads game
I had never been to a hockey game before I lived here and holy smokes it's so fun. Great activity for entertaining family and friends. Go grab din somewhere downtown then go to the game. So fun!
The Steelheads usually play on Wednesday, Friday and Saturday nights. There's a few Sunday matches, too. Single game tix are anywhere from $18-$40 or you can do season passes, which start at $300. And this year they rolled out Mini Plans, which are essentially 4-game passes and start at $79.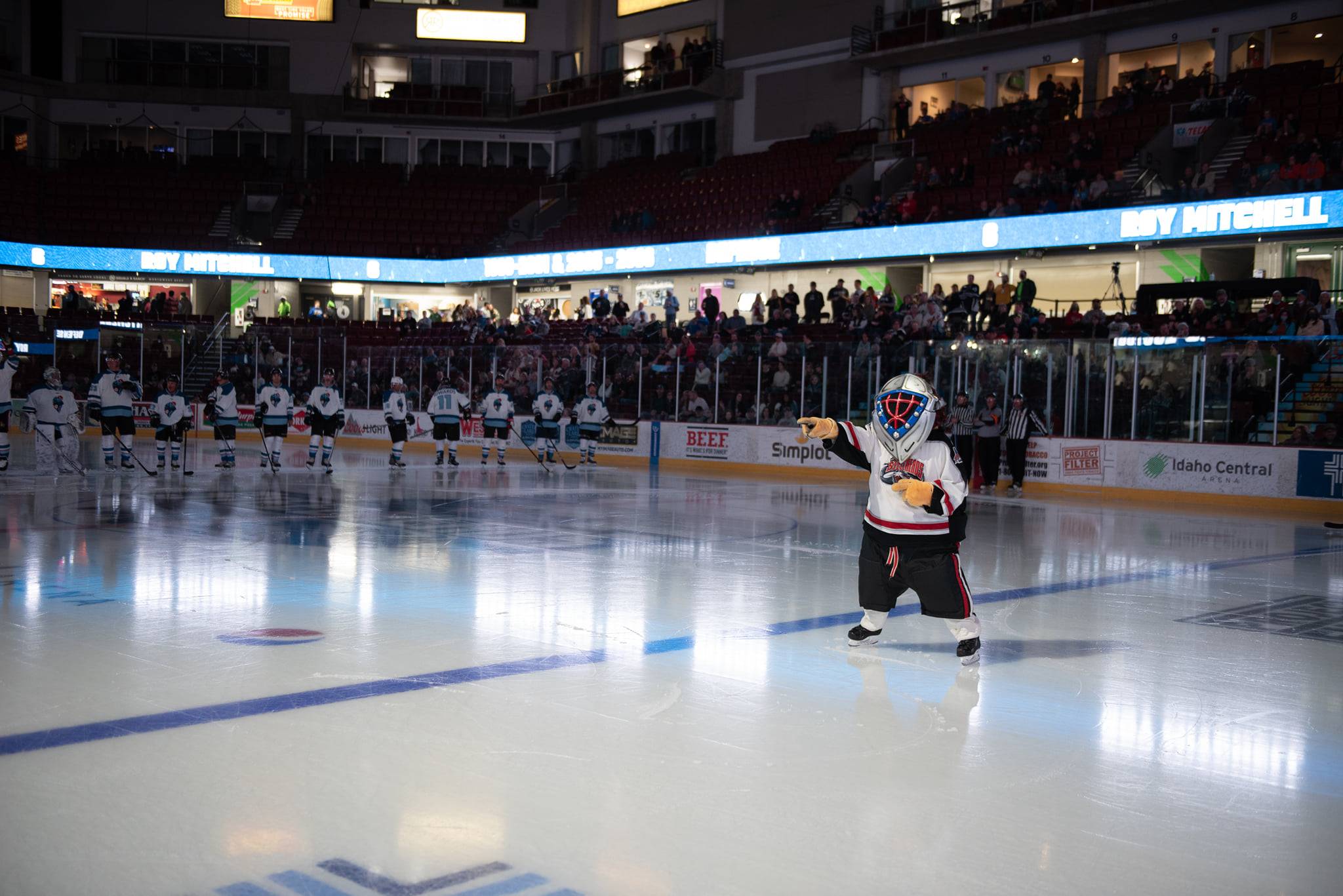 Cozy food & drink things
Winter is for eating cozy comforts food, right? Here's my must eat soon list:
Petite 4's french onion soup. The first time I went here, the chef just happened to be eating this soup so I took that as a sign and also ordered it. Oh my god. Truly the best french onion I have ever had.
Alavita's lobster broth cioppino. The best hearty, rich, flavorful soup for a cold winter night. It's big so a good one for sharing.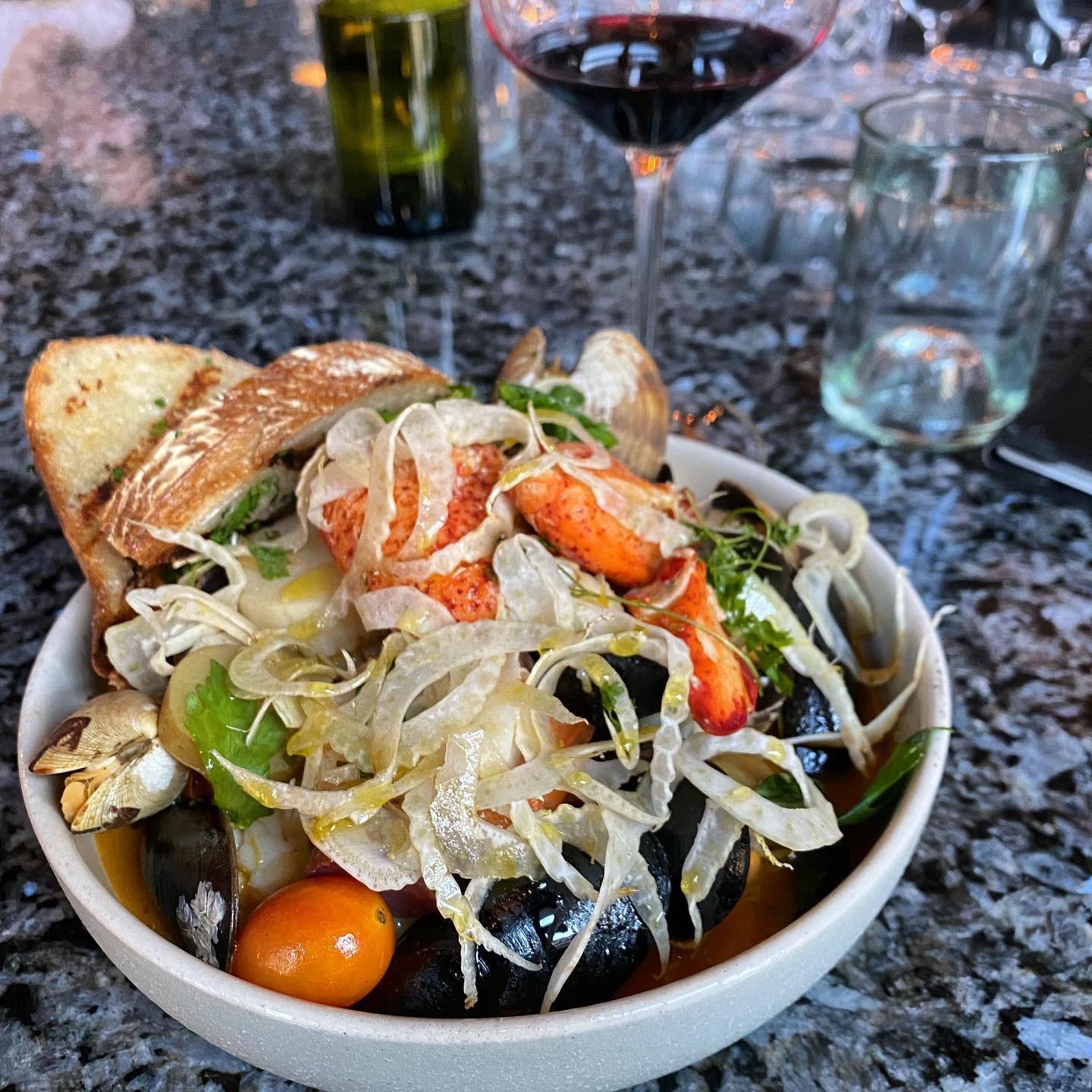 The Wylder's winter veggie apps. Specifically the mushroom toast, delicata squash rings, crispy brussel sprouts and roasted beets. Get a bunch of apps and a glass of red wine and just like that, the best appetizer dinner ever.
Cloud 9's salted caramel stout. And I don't even really like dark beer. They have it on tap year-round but it's the best in the winter. Dessert in a glass.
The Modern's layover. This is a winter-only drink at The Modern. It's bourbon, house-made peated caramel syrup and a smoked salt rim, served with a side of roasted pecans. Their food is so good, too.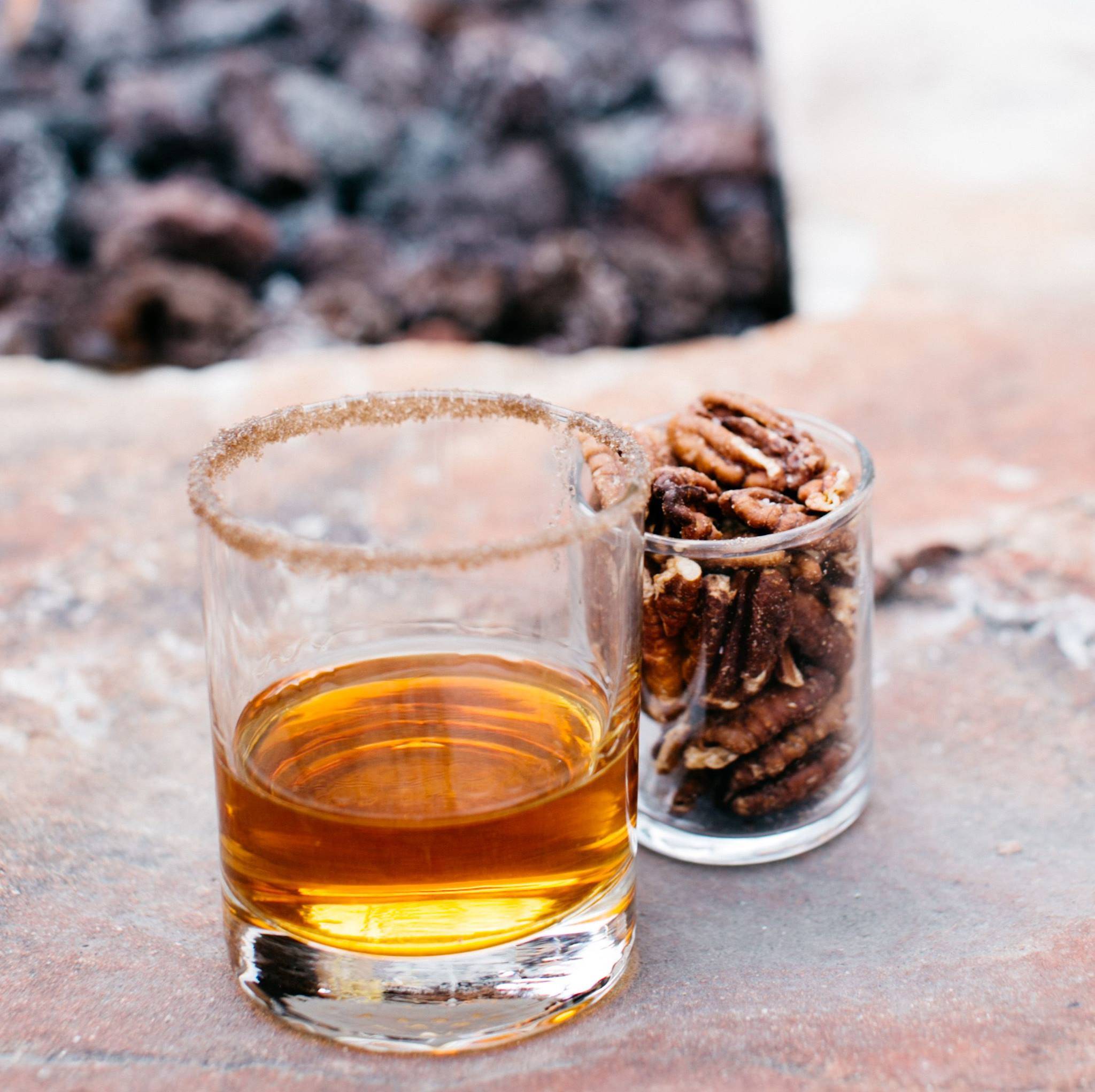 Also, Boise Farmer's Market has moved indoors for the winter. You can still order online and pick up your goods on Saturdays at Payette Brewing. More info here.
For the indoor kitties
Some of us just aren't outdoor cold weather people and ya know what, I get that. But you don't have to hibernate. Some fun indoor things to do:
See Ballet Idaho's The Nutcracker. A true holiday performance, The Nutcracker is on from November 26-December 5. They have Friday, Saturday, and Sunday performances and tix run $44-$78.
Live music. Happening almost every night of the week! See all upcoming shows at fromboise.com/shows.
Make something. We have so many DIY classes these days. Telaya Design at Telaya Wine Co is a fun workshop opportunity has two classes coming up. Fluff Hardware has a bunch of jewelry stamping parties in December. A Succulent Day has plant workshops. Wine & Design has classes multiple times a week.
See a movie at The Flicks. If you didn't know, The Flicks is Boise's little indie movie theater. It's small and cozy and shows films you might not see elsewhere. They also serve food and have a full bar, but really the chocolate chip cookies there are sooo good.
McCall Winter Carnival
Want to get out of town for the weekend? Head up to McCall for the annual McCall Winter Carnival. This year the event is January 28, 2022 - February 6, 2022.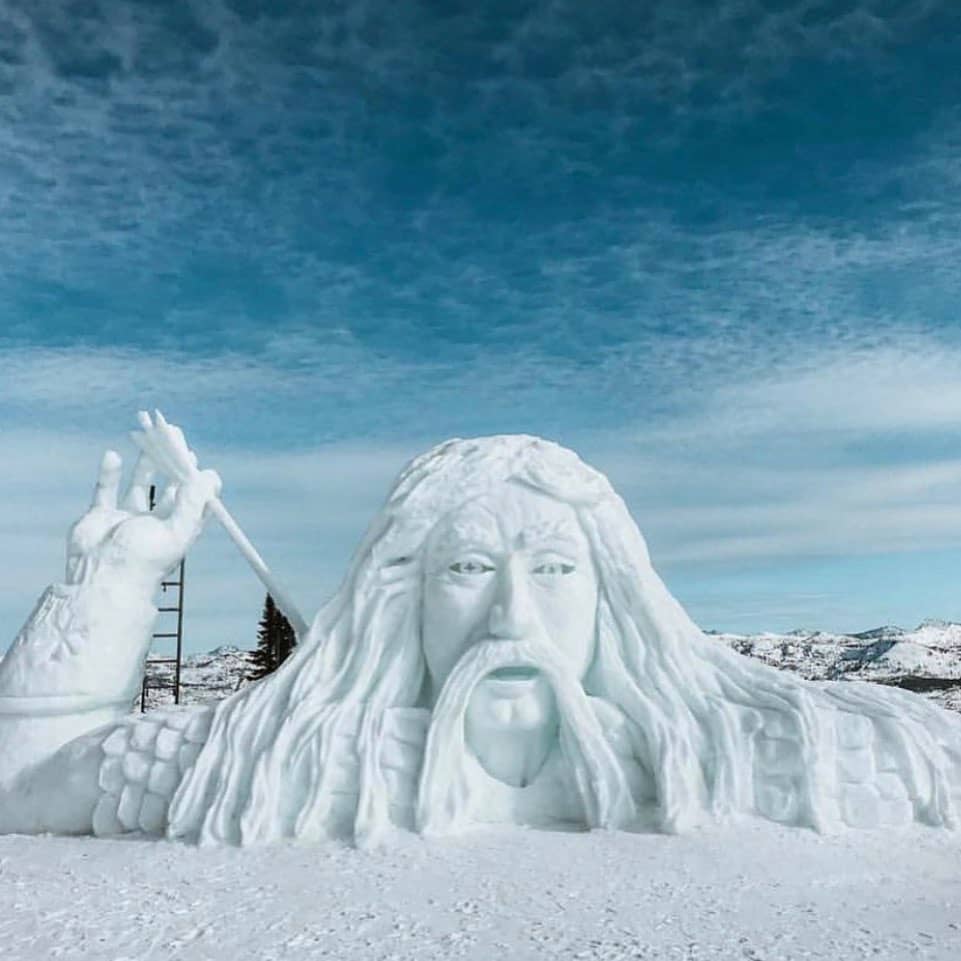 The very first event was in 1924, when a train brought 248 people from Boise to McCall for the Payette Lake Winter Games. The event was created to get people out and about to enjoy the gorgeous winters we have here in Idaho. Today, the McCall Winter Carnival brings more than 60,000 people to the tiny lake town for allll kinds of events like dog sled races, giant snow sculptures, snowbike races, live music, wine dinners, and so much more.
Get a Christmas tree
​Jordan's Christmas Tree Farm is a locally owned lot and most trees are locally grown. Prices range from $25-$100 and are all sizes and shapes. They claim to have the largest and most diverse selection of trees in Boise!
Broadway Christmas Trees is on Ivywild Street in SE Boise and usually opens November 25. Another good place to buy local.
Meridian Optimist Christmas Tree Lot is run by the Meridian Optimist Club, which provides positive service projects for kids. They have a tree lot set up at the Meridian Speedway.
Cut your own! Probably the most fun thing ever, but also takes some planning and gear. More info here, but the important things:
- You have to have a permit. A permit is $10 allows for up to 3 trees. You get it on recreation.gov.
- You can cut down your own tree in certain parts of Boise National Forest beginning November 20 until December 31. Here is the map. It's kinda confusing but basically the green and white are places where you can cut a tree. Grey is off limits. The roads are in red show that you have to be more than 300 feet away to cut a tree.
Go see Christmas lights
Someone made this handy dandy Christmas Lights of Boise map. People really go all out these days, so go check them out!
Ok that's my winter brain dump. What did I miss? What's your favorite winter activity? Let me know --> marissa@fromboise.com
Thanks for reading!
With love from Boise,
Marissa
​
Do you have visitors in town for Thanksgiving?
At least once next week, you're bound to be faced with figuring out what and where to eat. Lucky for you, I've got a big ol' list of some of the best places to eat in Boise.

If you share From Boise with 2 friends using your unique referral link (below), I'll send you a list my 21 Essential Boise Eats for 2021. That's it!

PS: You have referred
[RH TOTREF GOES HERE]
people so far
​