Shakespeare Fest starts Friday
The 2022 Idaho Shakespeare Fest season kicks off tomorrow, Friday, May 20! The first performance is Much Ado About Nothing and will be showing May 20-June 11. Other performances include Ain't Misbehavin' (June 17-July 9), Romeo & Juliet (July 15-30), Little Shop of Horrors (August 5-27), and The 39 Steps (Sept 2-25). Tix are $16-$88.
If you've never been, here's the deets: get a ticket, pack a picnic (you can byob!), and bring a blanket or low chair if you get hillside tix. I also recommend a hat for those late summer shows because its hotttt before the sun goes down. It's super fun & the grounds are absolutely gorgeous.
New this year, City of Good is running the on-site cafe! You can pre-purchase meals and quickly pick up a farm-fresh, locally-sourced meal when you get to the show.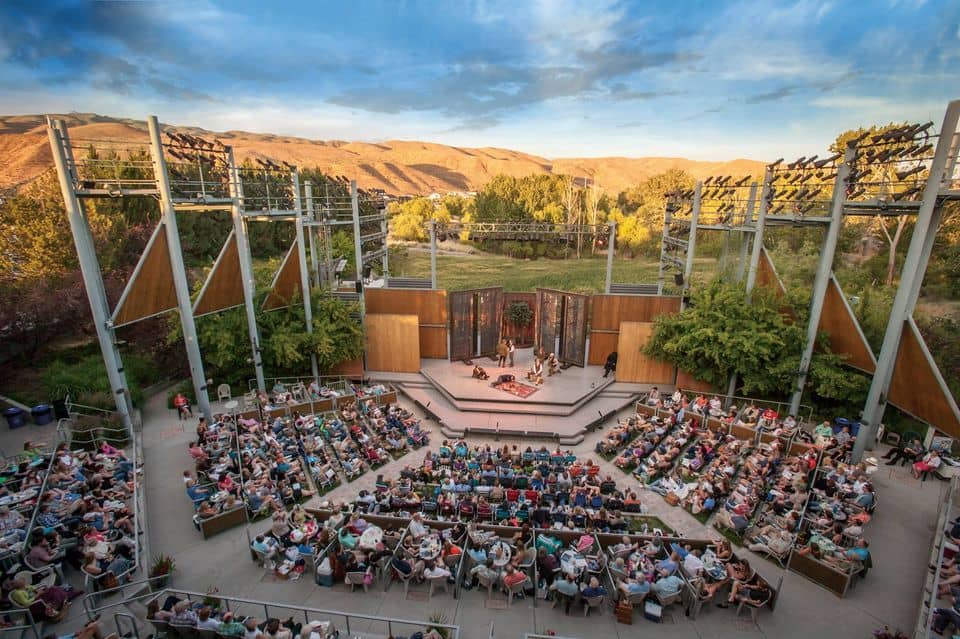 Neighborhood Concert Series is back
The Neighborhood Concert Series is back! This is a collab between Lost Grove Brewing & The Morrison Center with help from the city that started during the pandemic. It was really fun & I'm glad they brought it back!
The series of pop-up concerts take place in parks in different neighborhoods around Boise. Each show has two local bands, food trucks, vendors & Lost Grove beer. It's very fam-friendly & free! Here's the schedule: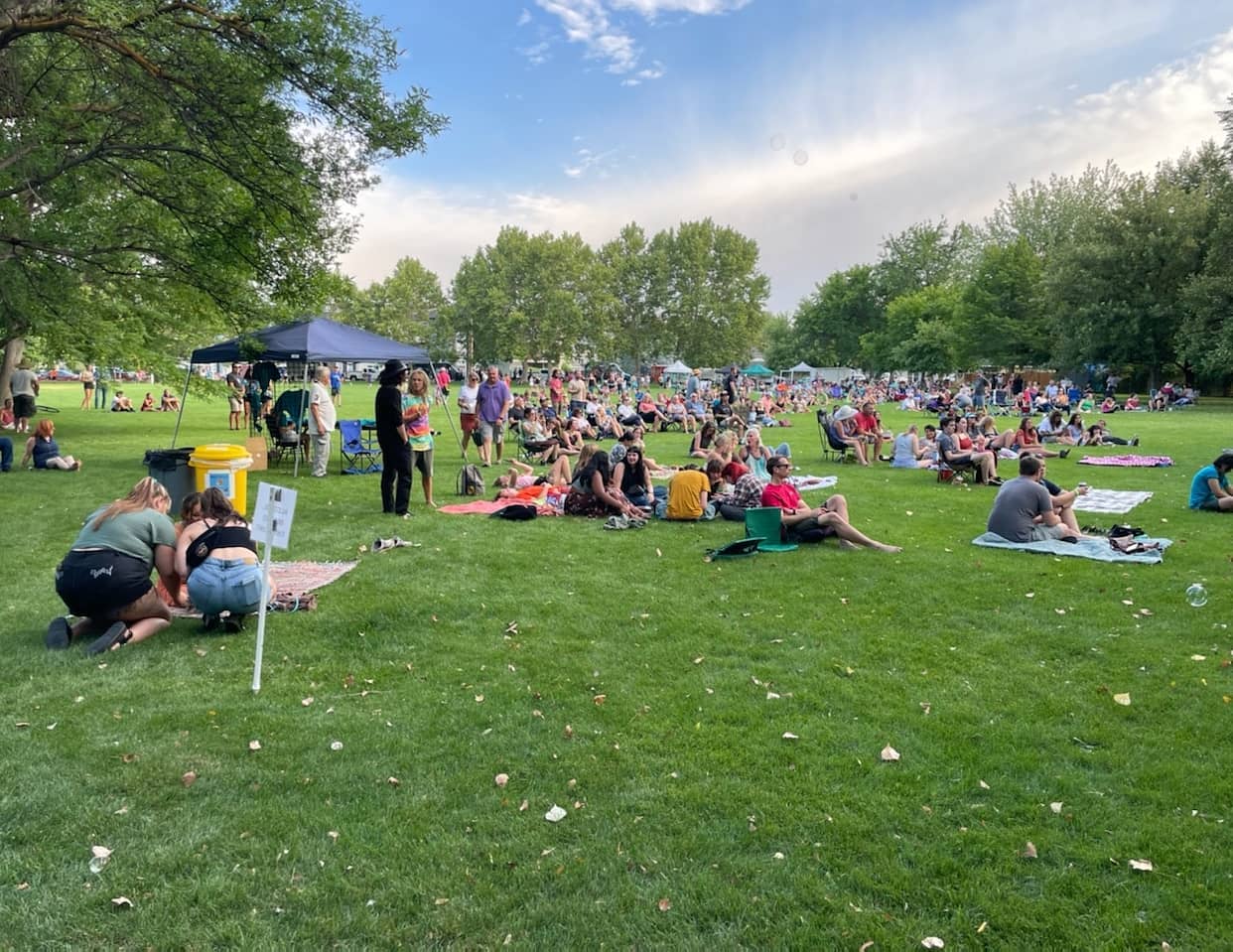 A few things to look forward to
​Summery Market is Fri & Sat June 17-18 at Expo Idaho. It's a handmade & vintage market featuring 100+ local makers, artists, and vendors. You could quite literally get an entire year's worth of bday & xmas gifts here. It's $5 to enter & kids under 12 are free.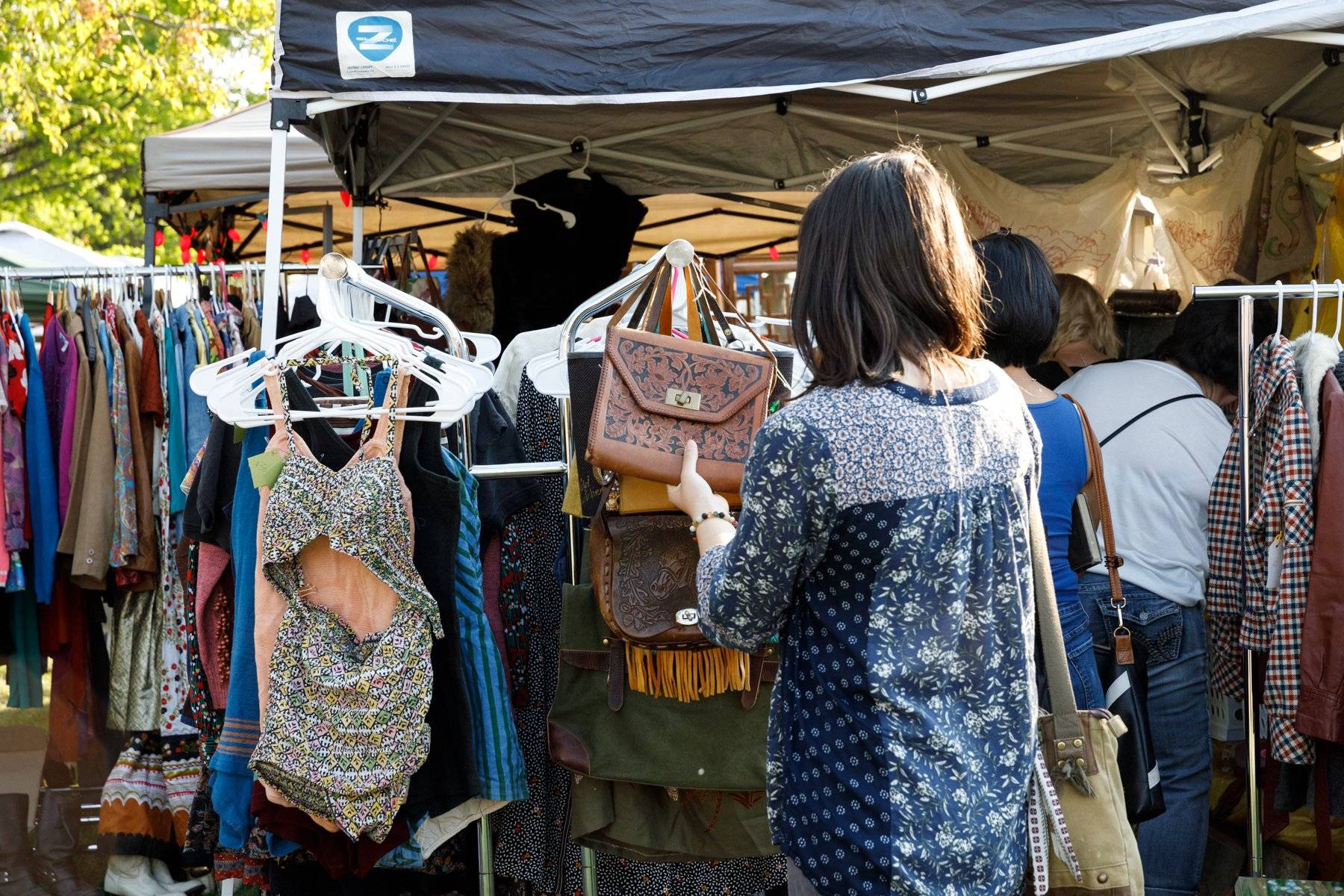 ​World Village Festival is Fri-Sun June 24-26 in Cecil D. Andrus Park. It's three days of live music, dance, & food from around the world! Most performers are local & represent more than 15 cultures. It's free & open to all ages. Sounds fun & the Saturday headliner is rad (watch/listen).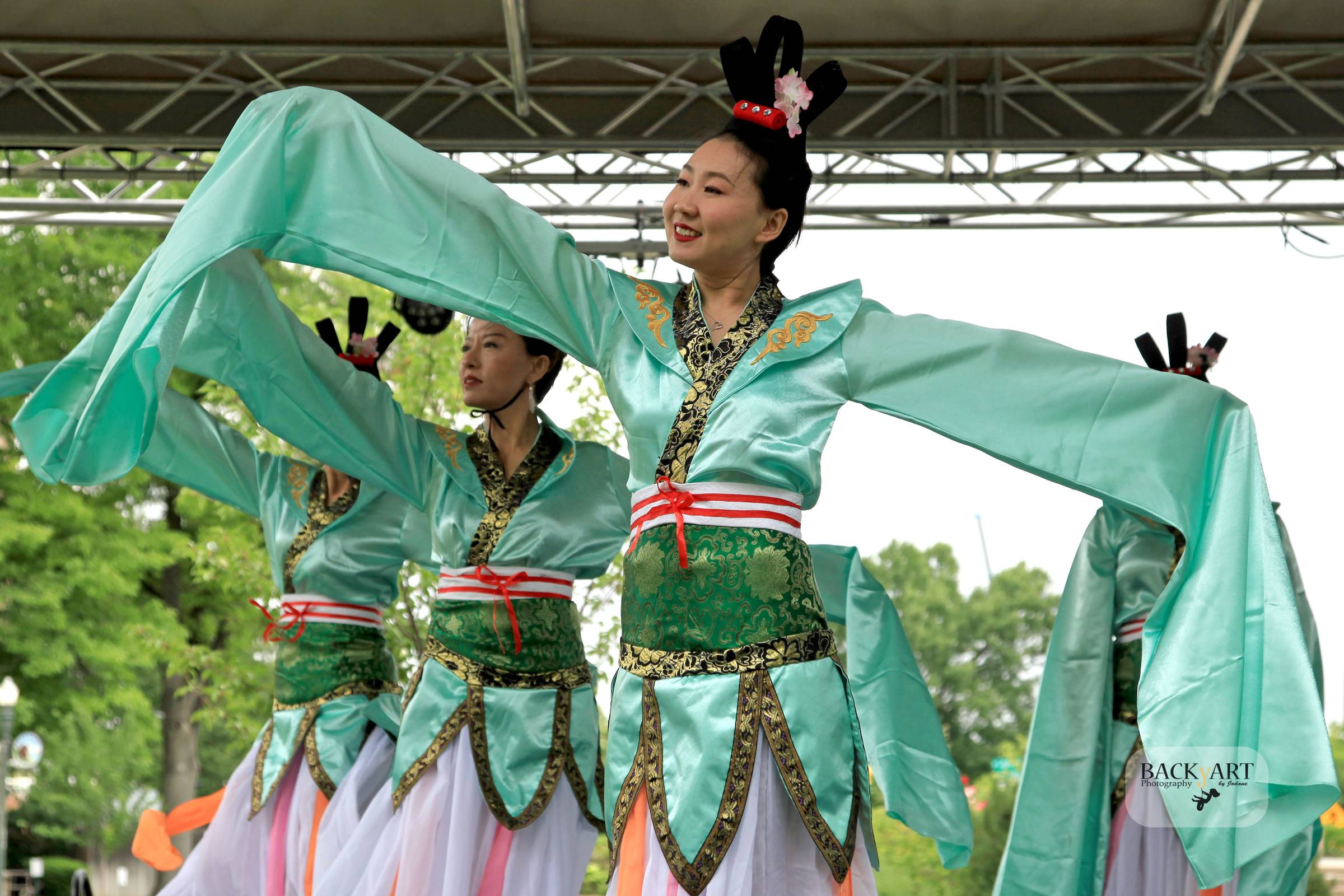 ​Boise Trails Challenge is June 17-July 17. It's an annual month-long challenge to complete as many of Boise's trails as you can in a month. You can walk, run, or bike. It's really fun. Registration is open now!
---
40 years ago...
...on May 16, 1982, ExtraMile Arena (formerly known as Taco Bell Arena and The Pavilion) opened its doors to Boise.
Located on the east end of Boise State University's campus, the multipurpose sports and entertainment center was the first of its kind and in high demand. Its first event was BSU Commencement. Since opening in 1982, 12 million guests have attended over 5,000 events. Over the years, the arena has held many more commencement ceremonies, a dozen NCAA and Big Sky basketball tournaments, and hundreds of concerts, like Metallica, Elton John, Cirque Du Soleil, Luciano Pavarotti, The Grateful Dead, Green Day, Van Halen, Nirvana, Tina Turner, Blue Oyster Cult, Katy Perry, Tom Petty, and The Heartbreakers & many more.
Today, ExtraMile Arena driven by a predominately women-led team and continues to invest in our community through sponsorships and multiple nonprofit partnerships.
Happy 40th bday ExtraMile Arena!
---
Tunes & shows
There's some great shows coming up! I'm really excited to see Homeshake (listen) and Salami Rose Joe Louis (listen) tonight at Neurolux. On Friday, Jenny Don't & the Spurs (listen) is always a fun show and Reckless Kelly (listen) is playing a show at Hayden Beverage's new outdoor amphitheater, so you could go check that out. Next week, on Tuesday you can see McKenna Esteb (listen), who is also From Boise's amazing social media manager! Also next week I'm excited for Tomberlin (listen), which is an all ages show.
See more upcoming shows at fromboise.com/shows​
More upcoming shows: fromboise.com/shows​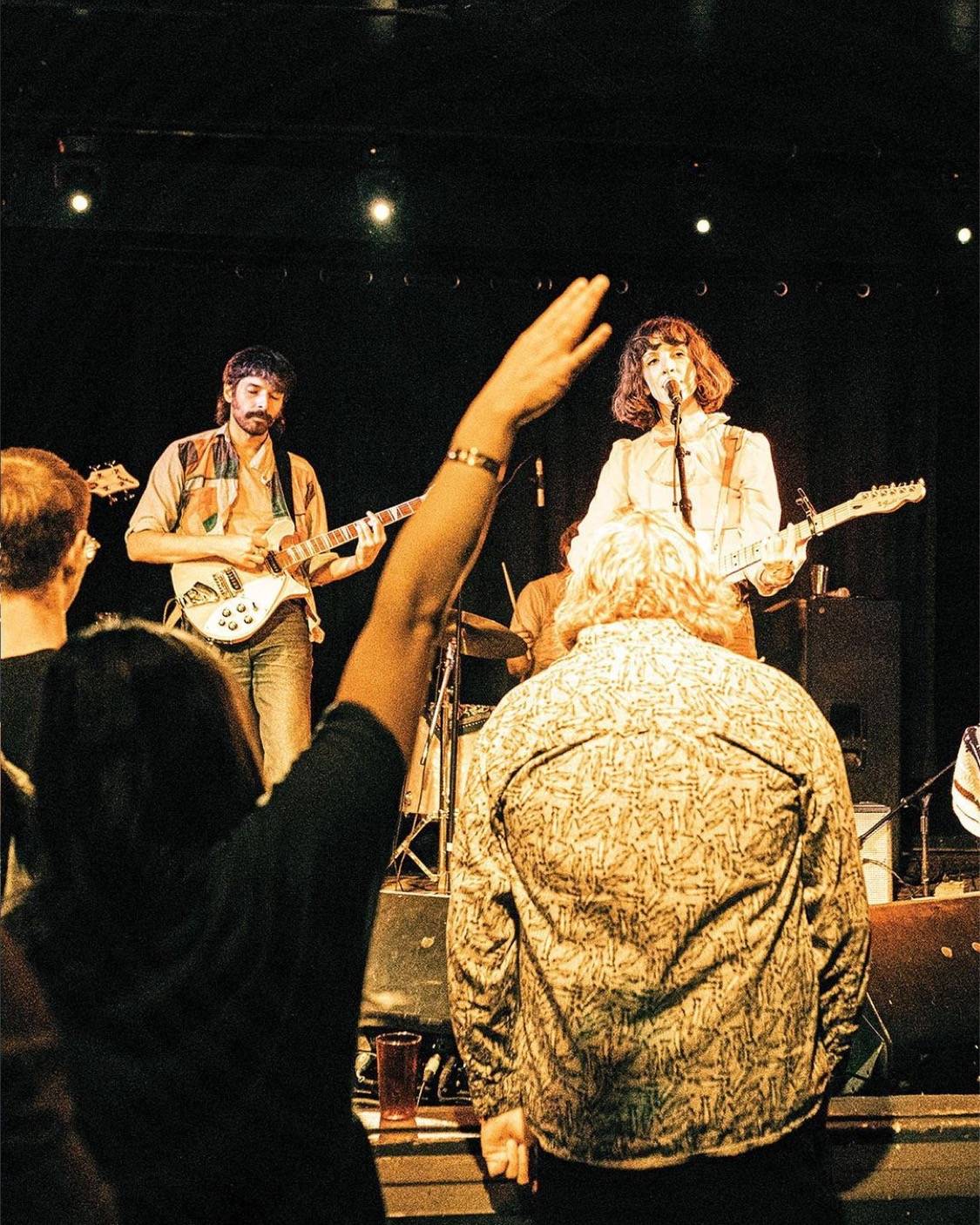 Food finds & things to drink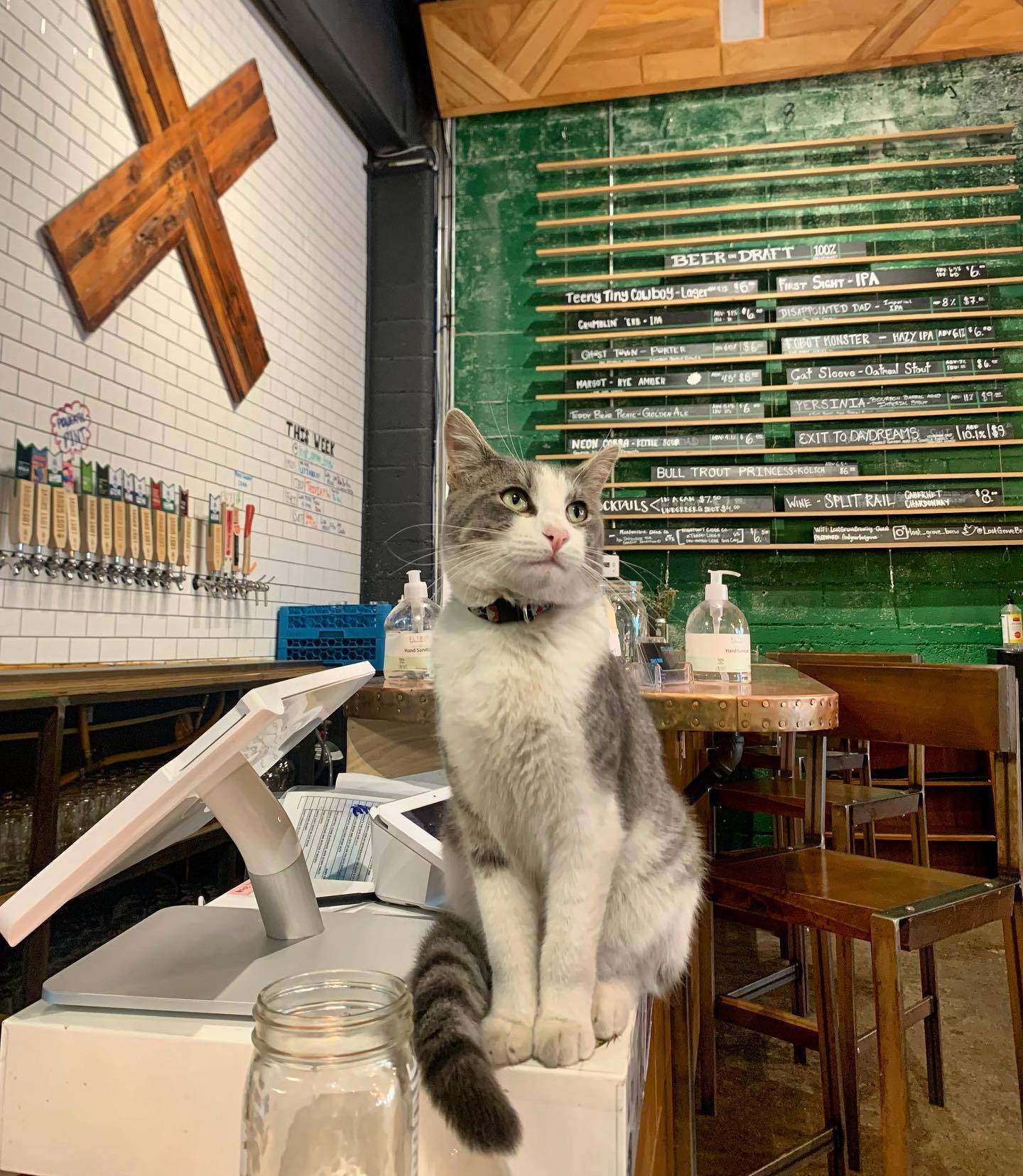 Things to do
Just trust me...
The tree climbing competition last weekend looked fun! Thanks to Craig for sharing this video.
Thanks for reading! Have a funnn weekend!
With love from Boise,
Marissa
​
Love this newsletter? I'm so glad! You can keep it going by supporting it here.