In partnership with Savor Idaho
Savor Idaho is in one month!
Don't miss your chance to taste wine and cider from across Idaho while enjoying the beautiful Idaho Botanical Garden. In addition to unlimited tastings, enjoy live music, local food trucks and vendor exhibits. You can also bring your own picnic or purchase a shareable charcuterie board made with local ingredients!
Savor Idaho is the perfect place to spend a day with friends, quality time with your partner, show your parents the best of Boise and experience Idaho's welcoming wine community.
Get your Savor Idaho tickets today!
Happy mama's day
Happy Mother's Day to all the mamas out there. Y'all are incredible & deserve more than one day of celebration! And sending love to anyone whose mom is no longer around <3
Sat May 13: Indian Creek Plaza is throwing a Mother's Day Market from 10am-4pm with 50+ vendors, live music, mimosas & more!
Sat May 13: Barbarian Brewing (Garden City location) is having a Mother's Day Pop-Up Market from 2-6pm. Shop 16 local vendors, eat some pizza, grab a drink & more!
Sat May 13: Free Spirits Bev Co is hosting Ma-Mosa's Are Grüvi, a NA mimosa and vendor event. There's two workshops, live tunes & makers selling their goodies. Goes 12-4pm.
Sat May 13: Check out Mother's Day Tea at Vogel Farms in Kuna. Enjoy tea, farm-to-table lunch & dessert from D'arcy's Bake Shop. It's $30!
Sat May 14: Huston Vineyards is hosting two different events for mom. There's a Mother's Day Brunch and Rosé Release from 9:30-11:30, with traditional brunch menu paired with their new Huston Rosé of Grenache. In the afternoon they have a Mother's Day Celebration with live music, food, wine & more.
Sun May 14: Sawtooth Winery is hosting Mother's Day Brunch with brunch, mimosas & a mini photoshoot - cute! Tix are $65-$75 and it goes 9am-11am.
Sun May 14: Meriwether Cider is hosting Mother's Day Brunch with a bottomless cidermosa bar, handmade pastries, assorted quiches, fresh fruit, bacon & more. Tix are $50 & there's two seatings.
Sun May 14: Take your mom to Mother's Day at Potter Wines & she gets a free succulent with a wine purchase!
Sun May 14: Head out to Kuna for Mimosa's with Mom. Enjoy mimos, live music, food, vendors & the first 150 moms get a free bouquet from Posy Blue! Goes 11am-3pm & it's free to attend!
Sun May 14: Take mom out for some Mother's Day Birding at the Discovery Unit in Lucky Peak State Park. It's free but there's a $7 fee if you don't have state parks pass. Starts at 9am!
Sun May 14: Fluff Hardware has two Mother's Day DIY Metal Jewelry Stamping Parties at Par Terre Winery from 12:30pm & at Payette Brewing at 6pm. It's $49 and includes all materials to design a pair of earrings, necklace, key chain, pet tag & more!
Sun May 14: The Boise Flea is happening from 10am-4pm on 31st & State Street. Shop vintage and handmade vendors, plus cute shops in the neighborhood. It's free!
Some places to eat on Mother's Day:
And if you need a last minute gift idea: A Succulent Day, A'Tavola gift shop, Wildflower Floral Co, spa gift card, or just let Hunter & Gather Gifts to do it for you!
Also I was on City Cast Boise's podcast talking about my recs for Mother's Day gifts and more. Listen here!
Tree weekend
Tis a very tree-focused weekend in Julia Davis Park.
Sat May 13: The Boise Tree Climbing Competition is happening in Julia Davis Park from 10am-6pm. The public climb is open to all abilities & cost is $30. Read more about it here.​
Sat May 13: Boise Hempfest is also happening in Julia Davis Park from 10am-10pm. It's a cannabis education event with live speakers, entertainment, food, drinks, kid land, art & more. It's free to attend.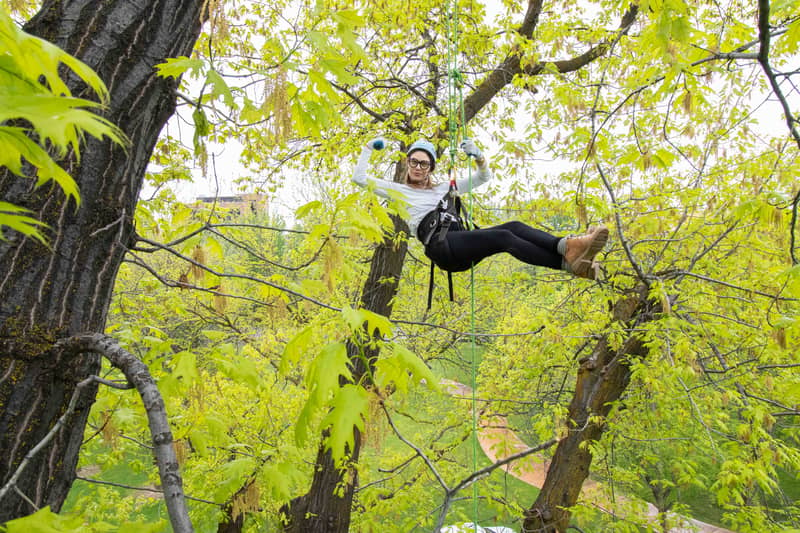 Dance Boise
You have two opportunities to catch two amazing dance performance this weekend.
Fri May 12: Andrew Nemr & Friends is a performance at LED at 7pm. See the inner workings of a rehearsal before Dance Boise, as new original songs and dancing come to life with a full band. Tix are $10.
Sat May 13: The 3rd Annual Dance Boise is happening at 5pm at the The Centennial Amphitheater at Boise State University. It's a gathering of dance performances by Flamenco Laishy, Idaho Dance Theatre, Ballet Idaho, Open Arms Dance Project, LED, Project Flux, Mungo, Jessica Harned, Pivot Movement, Andrew Nemr & Friends, Meridian Lin Negilski, and more! It's freeee!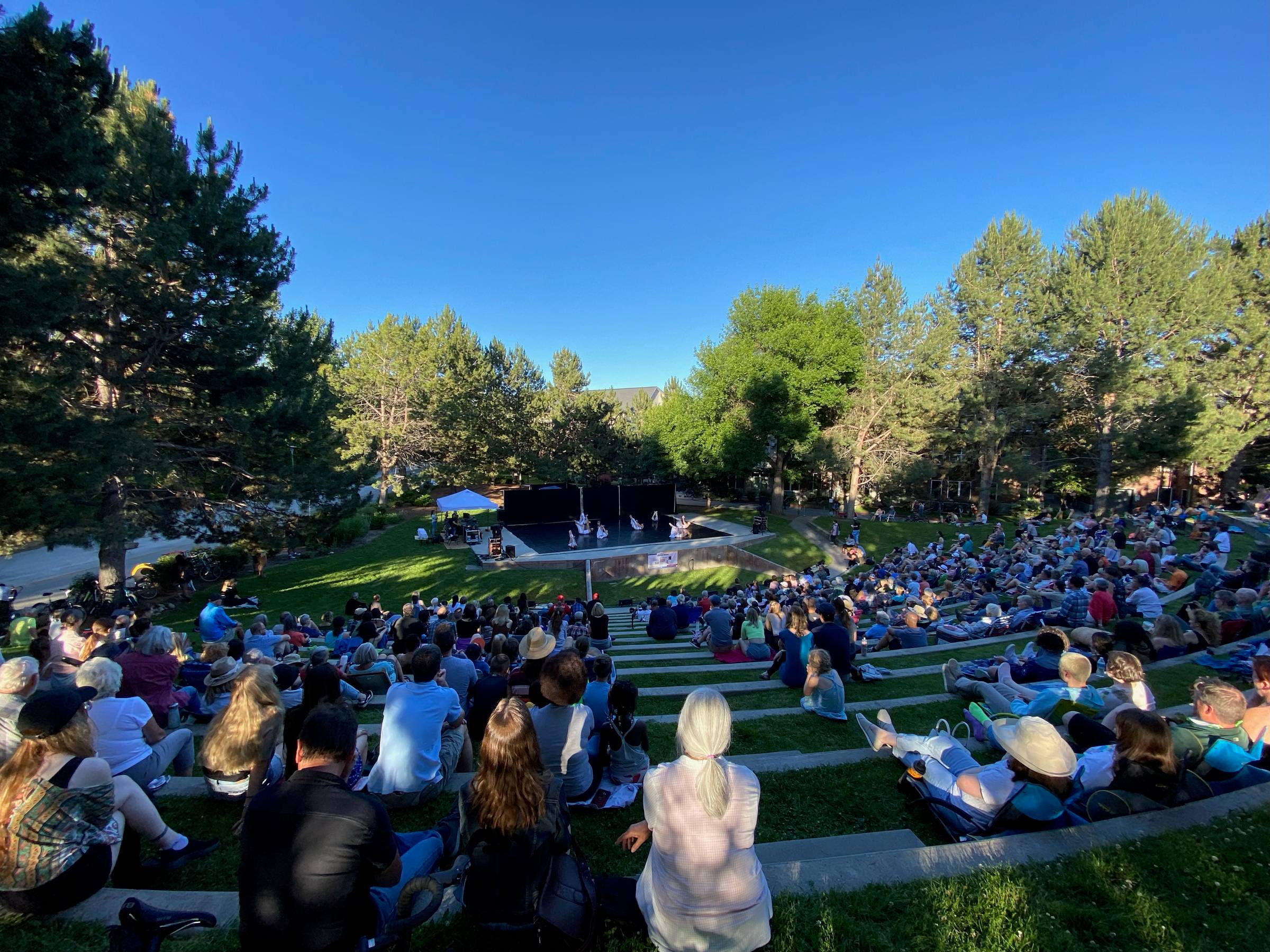 ---
Sponsored by The Modern Hotel
Road trip ready
Planning your summer adventure? Take a Modern Road Trip! The Modern Hotel has two beautiful RVs that are stocked & ready for the road. All linens, cookware, camp furniture, bathroom amenities & more are provided. It's perfect for a romantic getaway, adventure with friends or showing the fam what Idaho has to offer – and dogs are welcome!
Reservations for 5+ day trips are open now & they will fill up quickly. Book your summer Modern Road Trip adventure today!
---
Tunes & shows
An artist by the name of Steel Beans is playing a show in Boise next Wednesday. He is a one man band, meaning he plays the drums, guitar, and sings ALL AT THE SAME TIME. It's wild, watch the video below and then buy a ticket.
Comedy & storytelling
Food finds & things to drink