In partnership with Revive Wellness & Recovery
Feel your best with Revive Wellness & Recovery. Whether you're recovering from a night out, fighting off cold & flu symptoms or trying beat to fatigue, Revive Wellness & Recovery will come to your home or office with their mobile IV Drip Therapy.
Through the end of January, From Boise readers get 35% off all group bookings & 30% off regular IV bookings! Use code FROMBOISE to get a discount on your mobile IV therapy with Revive Wellness & Recovery.
---
Hey friends! When was the last time you did something to care for yourself? Like treated yourself to a day of doing exactly what you wanted to do? Or indulging in a spa day or massage? Or maybe even just doing something that makes you feel good, even if its not what society tells us is "good" or "healthy"?
If it's been awhile, consider this story as your sign to do it! Book a facial. Go get a massage. Go for a nice walk with your phone on silent. Go get a yummy meal. Eat chocolate!
Here's a big list of ways to experience self care in Boise:
Pamper yourself
Spas, facials, massages & more!
Spa Urbana
📍602 W. Idaho Street, Downtown Boise
Info: www.spaurbana.com​
Services: massage, facial, scalp treatments, waxing
Pricing: $20 - $250
Spa Urbana is a "down-to-earth day spa founded on the principles of whole body health, eco-conscious practices and organic products." They offer a relaxing atmosphere in downtown Boise for multiple types of massage, organic and clinical facials, spa packages, and cosmetic services like permanent makeup, waxing, and nails.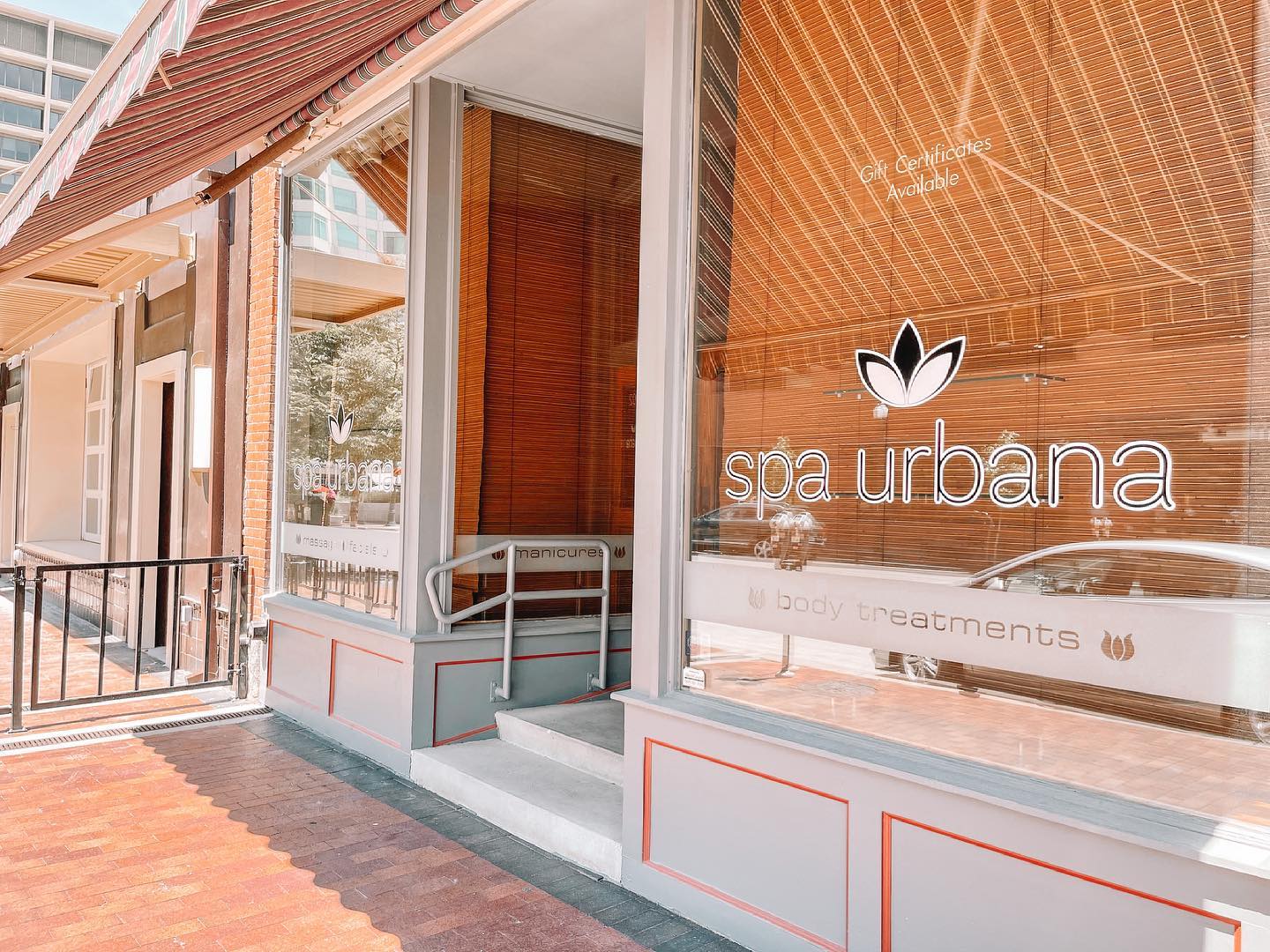 Two Rivers Salon & Spa
📍661 S Rivershore Lane, Suite 100, Eagle
Info: tworiversspa.com​
Services: hair, nails, massage, facials, lashes, waxing, body treatments
Pricing: $50 - $350
Two Rivers offers an array of spa services with river views and a rejuvenating atmosphere. They have a full service salon for nails and hair, plus a full service spa with six massage rooms and four esthetic rooms. Get one simple service, add things like aromatherapy, or go for a whole package to get the full experience.
Organic Origins
📍1786 W State Street, Boise
Info: organicoriginsspa.com
Services: massage, cupping, body scrubs & treatments, facials, peels, light therapy, waxing
Pricing: $79 - $336
Organic Origins founder and CEO Waheeda Butler was in search of a high-quality massage using organic products without spending a fortune. She couldn't find a spa that offered such a thing, so she started her own. Organic Origins offers therapeutic massage with add-on enhancements, like hot stone, aromatherapy and focused massages. They also do cupping therapy, body treatments, facials, peels, and waxing. Pricing is offered at a discount to first time visitors and they have monthly "wellness plans" for $80/month.
Bella Mer
📍309 11th Ave S, Nampa
Info: bellamerspa.com​
Services: massage, facials, nails, waxing, lashes, waxing
Pricing: $35 - $250
This boutique day spa is in the heart of downtown Nampa & offers spa experiences for individuals, couples, and friends. They do massage, multiple kinds of facials, nail care, waxing, lashes, and waxing.
Magical Foot Spa
📍8097 Fairview Ave, Boise
Info: www.magicalfootspa.com​
Services: foot & body massage
Pricing: $30 - $65
This is one of those places where you aren't sure if it's gonna be sketchy or amazing. It's the latter. As the name suggest, they do foot & body massages that are indeed magical. You most likely need a reservation and they prefer cash. Also don't forget to tip - they count on it ;)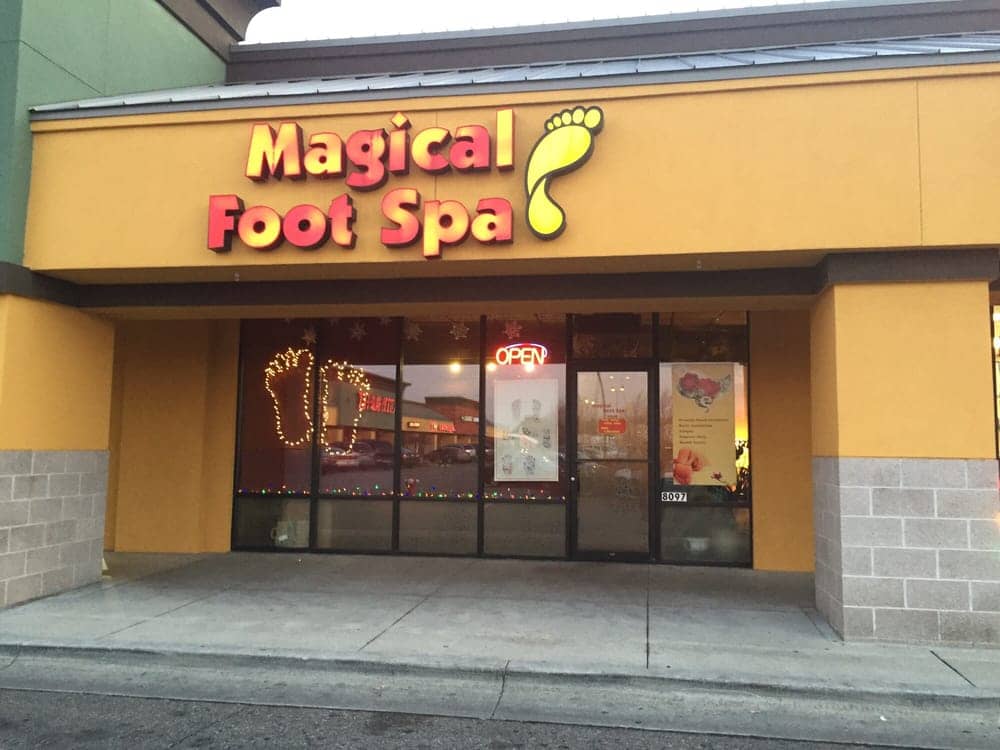 Heidi Lane Esthetics
📍1407 W Jefferson Street, Downtown Boise
📍813 La Cassia Drive, Boise Bench
Info: www.heidilaneesthetics.com​
Services: facials, bodywork, massage, makeup, waxing, seasonal treatments
Pricing: $15 - $250
An intimate skincare boutique spa that provides a healthy dose of relaxation and results-driven treatments. They have multiple types of facials, bodywork & massage, waxing, and make up application & lessons.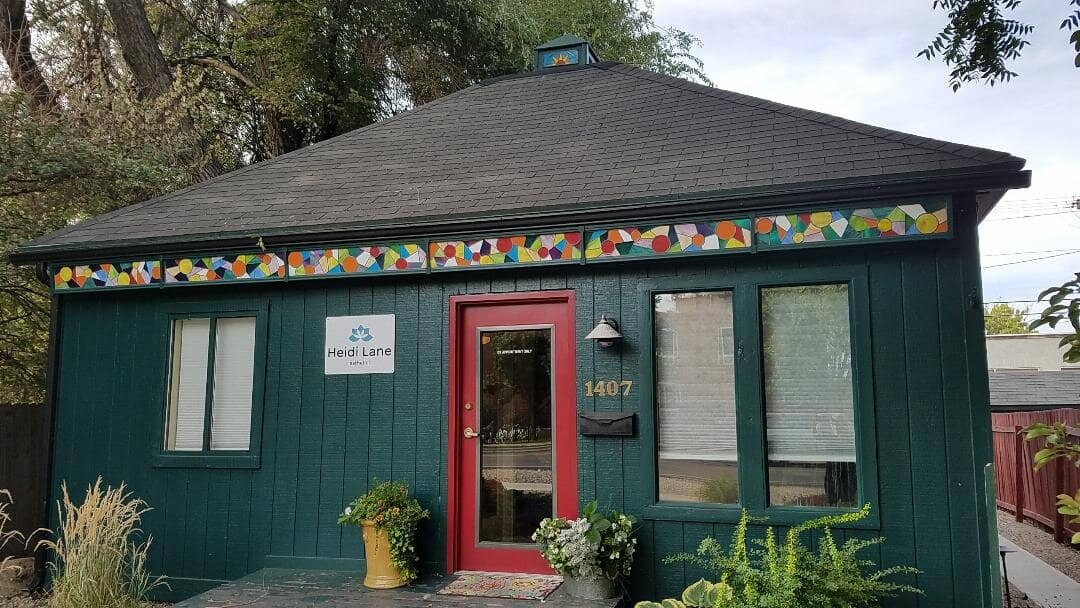 Perpetuity Skin
📍2340 South Vista Avenue, Boise
Info: www.perpetuityskin.com​
Services: facials, add-ons, brows & lashes, nails, body treatments, massage, float therapy
Pricing: $40 - $259, 30% off for first time clients
Perpetuity believes in feeling good, plain & simple. They offer feel-good services like multiple types of facials, massage, body treatments like scrubs & wraps, and float therapy. They also have packages like couples massages and kid/parent facials. Also, they do not accept tips - all prices are fixed!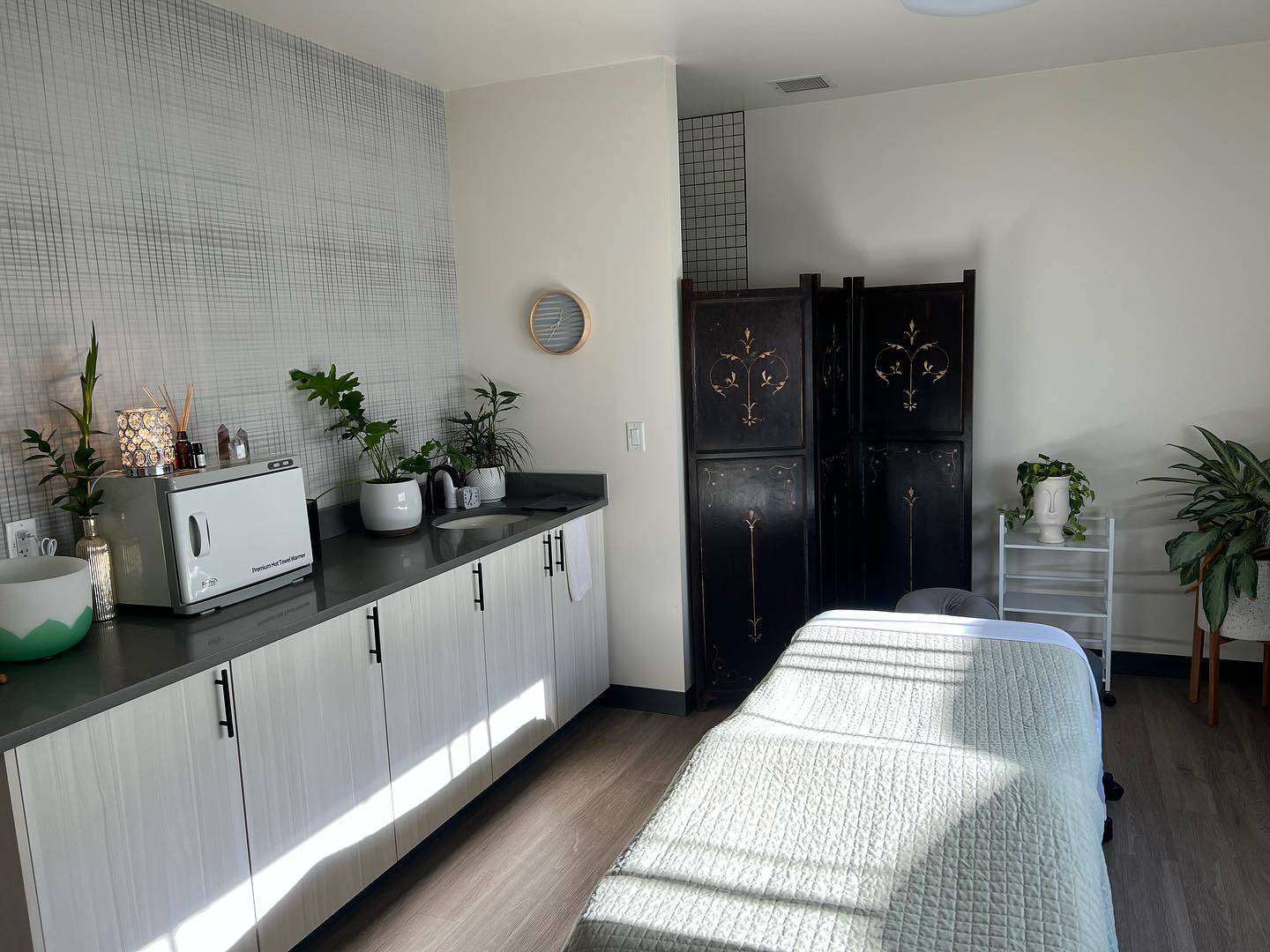 No Filter Aesthetics
📍870 N Linder Road, Suite A, Meridian
📍300 Myrtle Street, Suite 200C, Boise
Info: nofilteraesthetics.com​
Services: skin consultations, facials, brow & lash enhancements, DMK enzyme therapy, peels,
Pricing: $45 - $350
After 15+ years with active acne, owner and founder Laticia Kristine felt completely at a loss. Everything she tried didn't seem to work, leading her to extremes in trying to clear her acne as well as feelings of hopelessness and defeated. She dreamed of building a clinic where people could feel comfortable, at their most raw and vulnerable & where people could come to heal and rejuvenate their skin, and increase their confidence. That dream is now No Filter.
Highland Esthetics
📍800 La Cassia Drive, Boise
Info: www.highlandesthetics.com​
Services: facials, microneedling & peels, dermaplane, massage
Pricing: $115 - $295
Highland offers multiple types of personalized spa treatments, including facials, peels, dermaplane, light treatment, waxing, tinting, oncology facials, and more. Everything is customized for your unique skin type!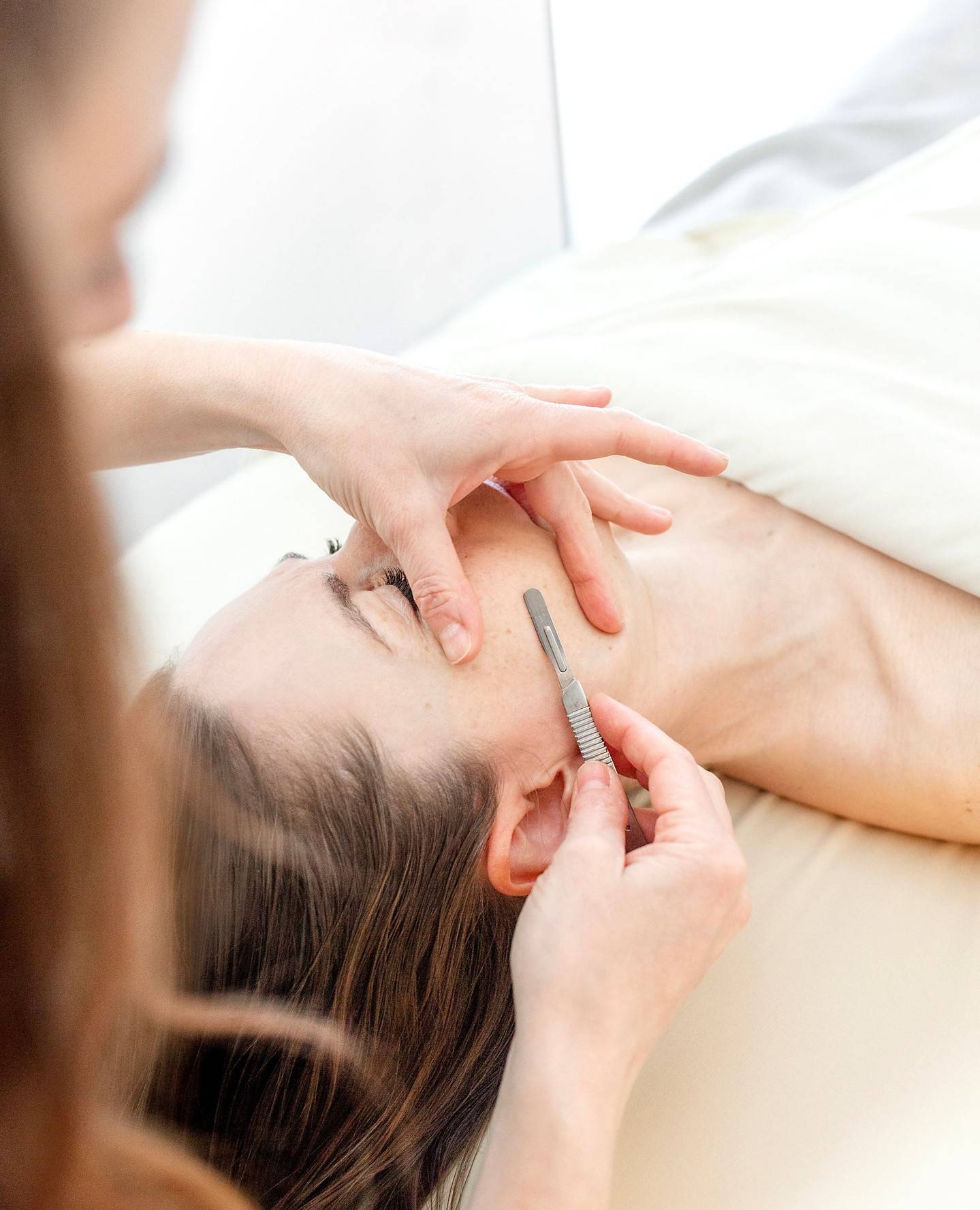 Going Botanical
📍106 W 31st Street, Suite 202, Boise
Info: www.goingbotanical.com​
Services: facials, consultations, brows, waxing & products
Pricing: $20 - $200
Owned & Operated by Licensed Esthetician Amanda Burke, Going Botanical was created on the fundamental idea that your skin & body have innate systems designed to heal & protect themselves. The earth & it's plants have proven to have remarkably similar systems, that work in tandem with our own. Working with & the protecting of our own personal and natural resources is our focus for this reason. Amanda performs all of the holistic services offered at Going Botanical, as well as personally curated all of the holistic goods offered in the shop.
Rooted Beauty
📍12 E 33rd Street, Garden City
Info: www.rootedbeautyboise.com​
Services: sugar hair removal & holistic skin care
Pricing: $20 - $170
Rooted Beauty offers sugar hair removal and custom facials from a suuuuper cute renovated vintage trailer in Garden City.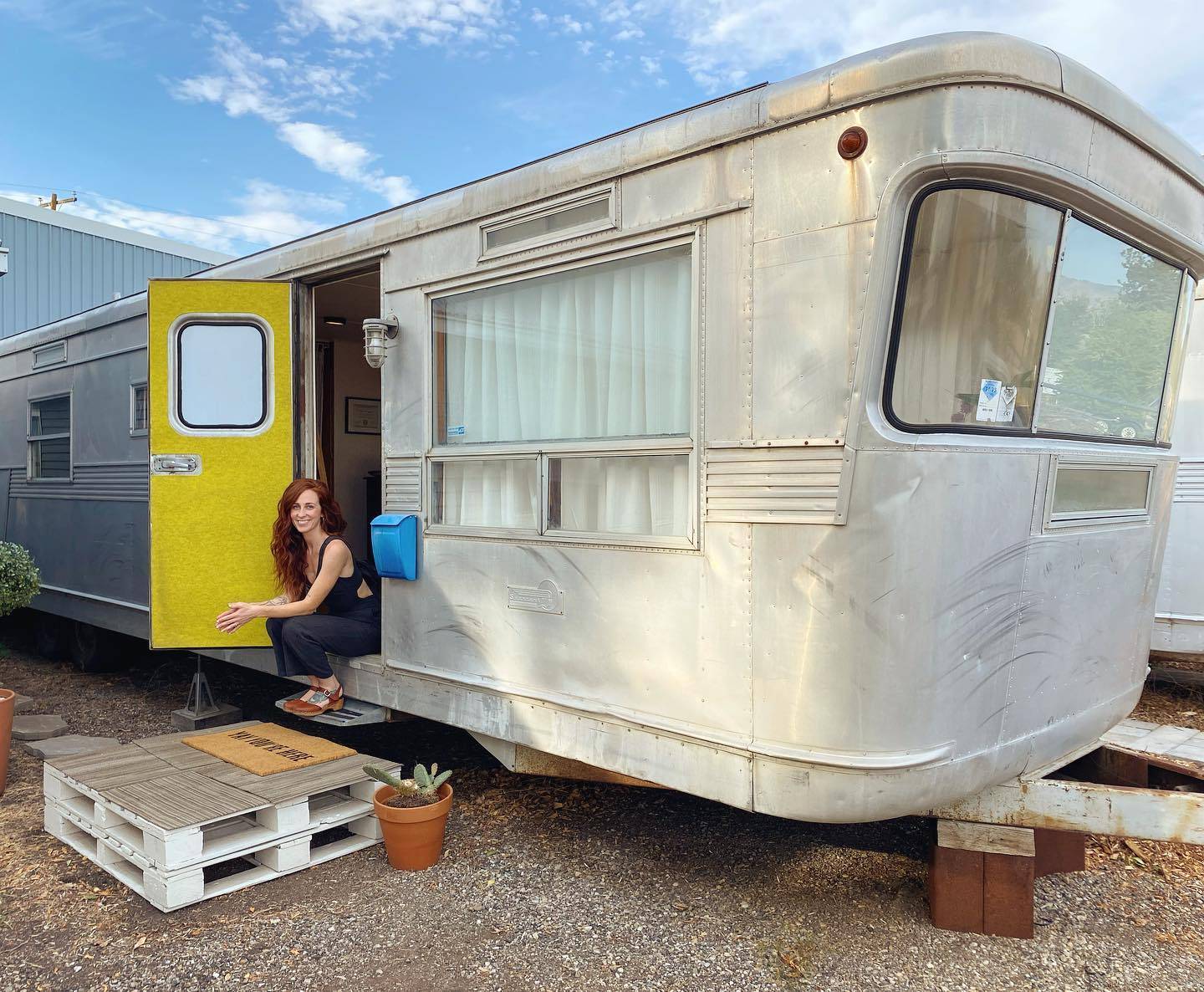 Relax yourself
Yoga, meditation & movement that feels good:
Zen Riot
📍5333 Franklin Rd, Boise Bench
Info: www.zenriotstudio.com​
Services: yoga classes, retreats, workshops, intuitive healings, therapeutic massage, Thai bodywork, Reiki & chakra healing,
Pricing: sliding scale; $15-$20/class, $75/5 classes, $140/10 classes
Zen Riot is a intimate yoga studio for all levels and people. They offer in-person and virtual classes on a sliding scale, every day of the week. In addition they share their space will wellness practitioners to offer other therapies.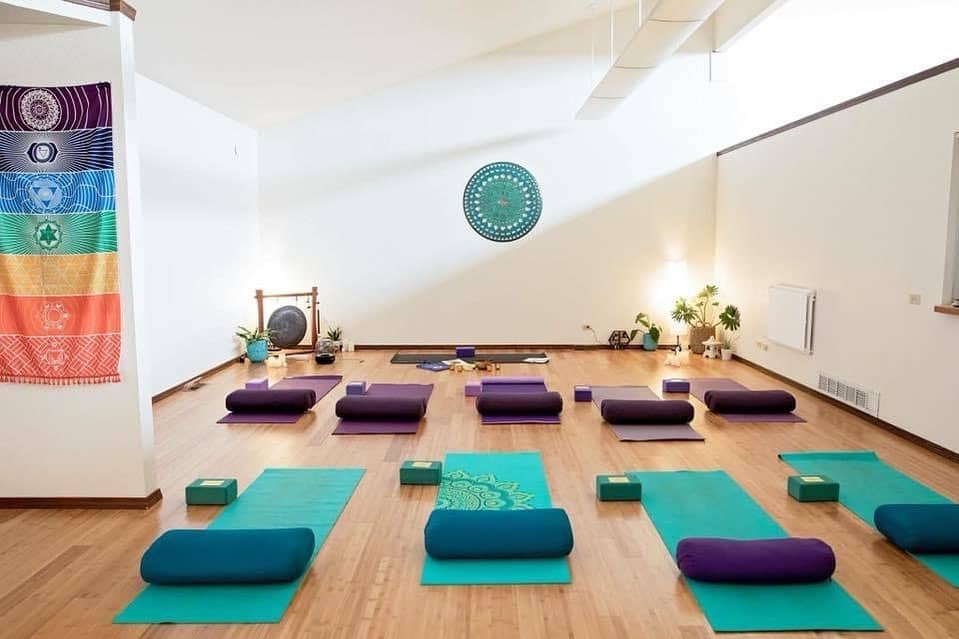 True North Yoga
📍1512 N 10th Street, Boise (North End)
Info: www.truenorthyoga.co​
Services: yoga classes, workshops, retreats, yoga teacher training
Pricing: $18/class, $102/8 classes, $192/16 classes, $135/monthly unlimited
True North Yoga is a neighborhood resource offering yoga classes, workshops & retreats to deepen learning and positive social engagement. They offer many types of classes, like all-levels yoga, hot yoga, power yoga, and workshops to deepen specific parts of your practice.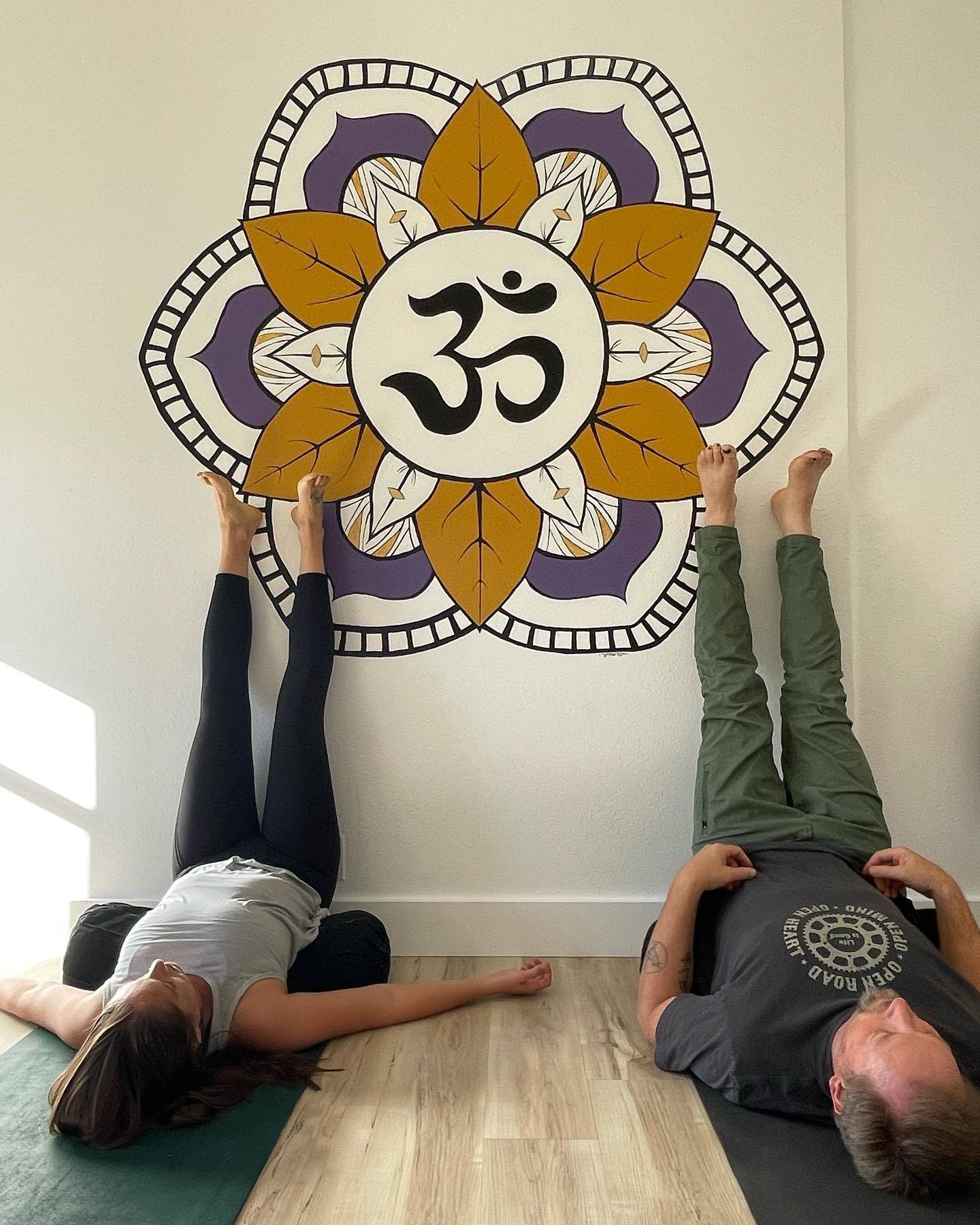 Hollywood Market Yoga & Massage
📍1319 N 8th Street, Boise (North End)
Info: hmyboise.com​
Services: hot yoga, massage, retreats, yoga teacher training
Pricing: yoga $25 - $340; massage $69 - $110
This little yoga and massage studio is in the former 112 year old Hollywood Market in Boise's North End. They have a daily schedule of hot and warm yoga classes, monthly sound baths, and yoga retreats. The small spa offers multiple types of massage & they have discounted first time visitor pricing. PS - they have a yoga & fly fishing retreat in Montana in August that sounds funnn!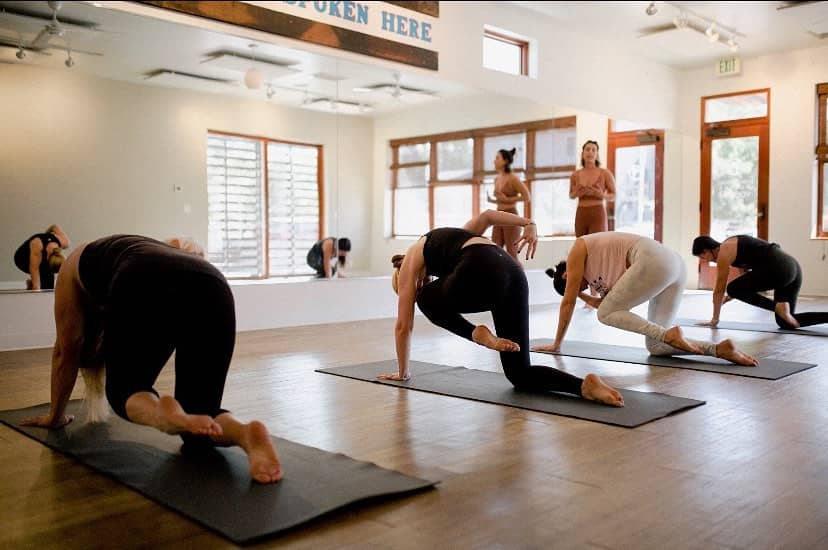 Studio Move
📍6734 N Glenwood Street, Boise
📍5890 W Hidden Springs Drive, Boise
Info: studiomoveboise.com​
Services: dance, barre & yoga classes for adults & kids
Pricing: $20/class, $80/5 classes, $118/unlimited
Studio Move is all about movement as a form of self expression. They have workshops for adults & kids. Adult classes teach everything from hip hop to ballet, contemporary, jazz funk, barre & yoga. Classes happen at all hours of the day 6am to 8pm. All levels welcome!
Yoga Six
📍2122 S Broadway Ave, Boise
📍5655 N Glenwood St, Unit 100, Garden City
📍6360 N Saguaro Hills Ave, Meridian
📍1214 N Galleria Dr, Nampa
Info: www.yogasix.com (filter class schedule by location)
Services: multiple types of yoga & exercise classes
Pricing: sold in class packs, $89/4 classes - $149/monthly unlimited
YogaSix offers accessible, sensory yoga classes for everyone. They have six core classes: Y6 101 (basics), Y6 Restore (stretching & recovery), Y6 Slow Flow (slow & heated), Y6 Sculpt & flow (yoga & weight training), Y6 Mix (everything) & Y6 TRX (yoga using TRX wall mount system).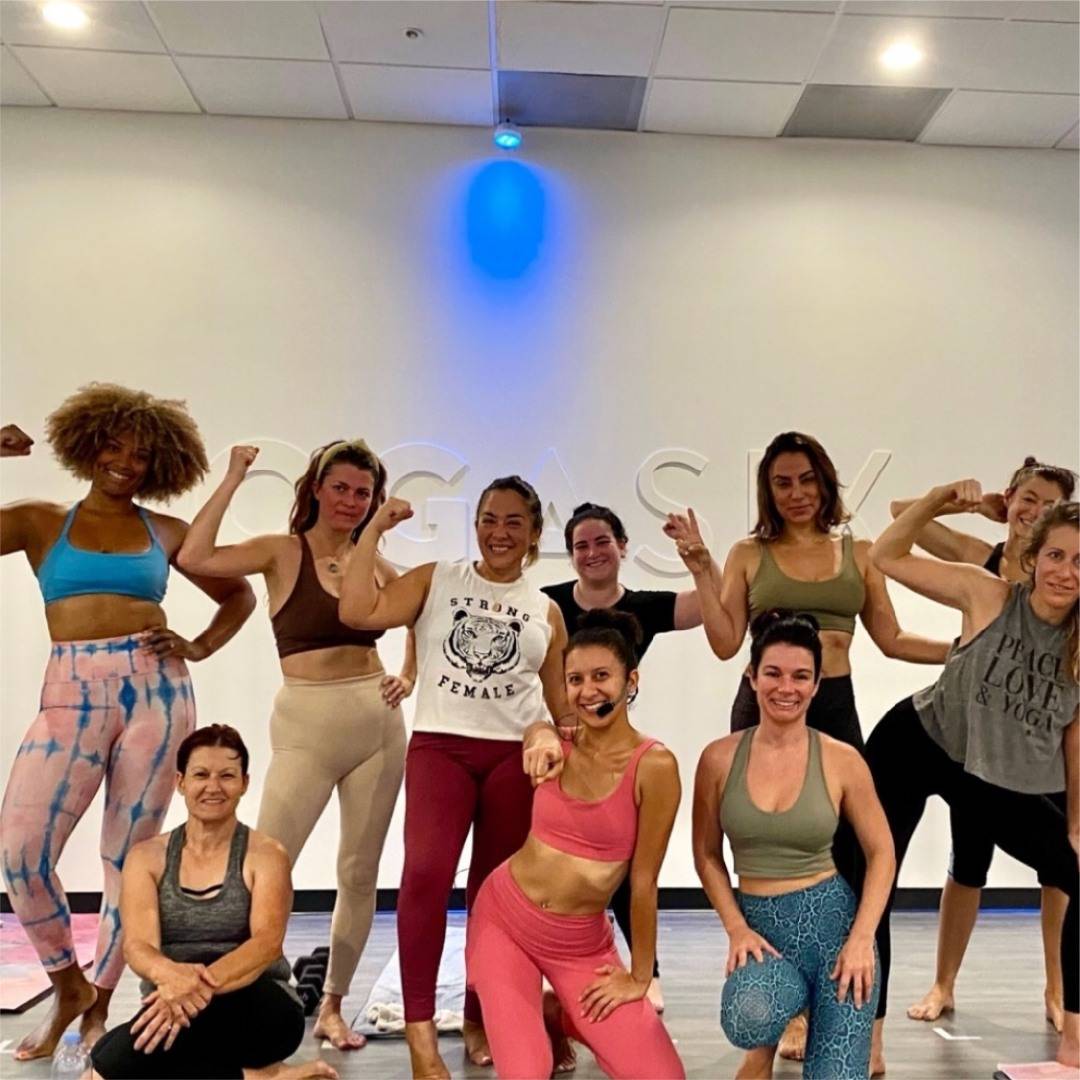 Refresh yourself
Get some fresh air therapy aka.. go outside! My fave therapy. Here's some good places:
Hot springs
There's lots more & directions to the above if you do some googling/hiking/exploring. Friendly reminder to not be a litter bug at hot springs (or anywhere)!
Peaceful hikes/walks
Nourish yourself
They say food is the best medicine. A few places to get some really amazing, delicious, nourishing food: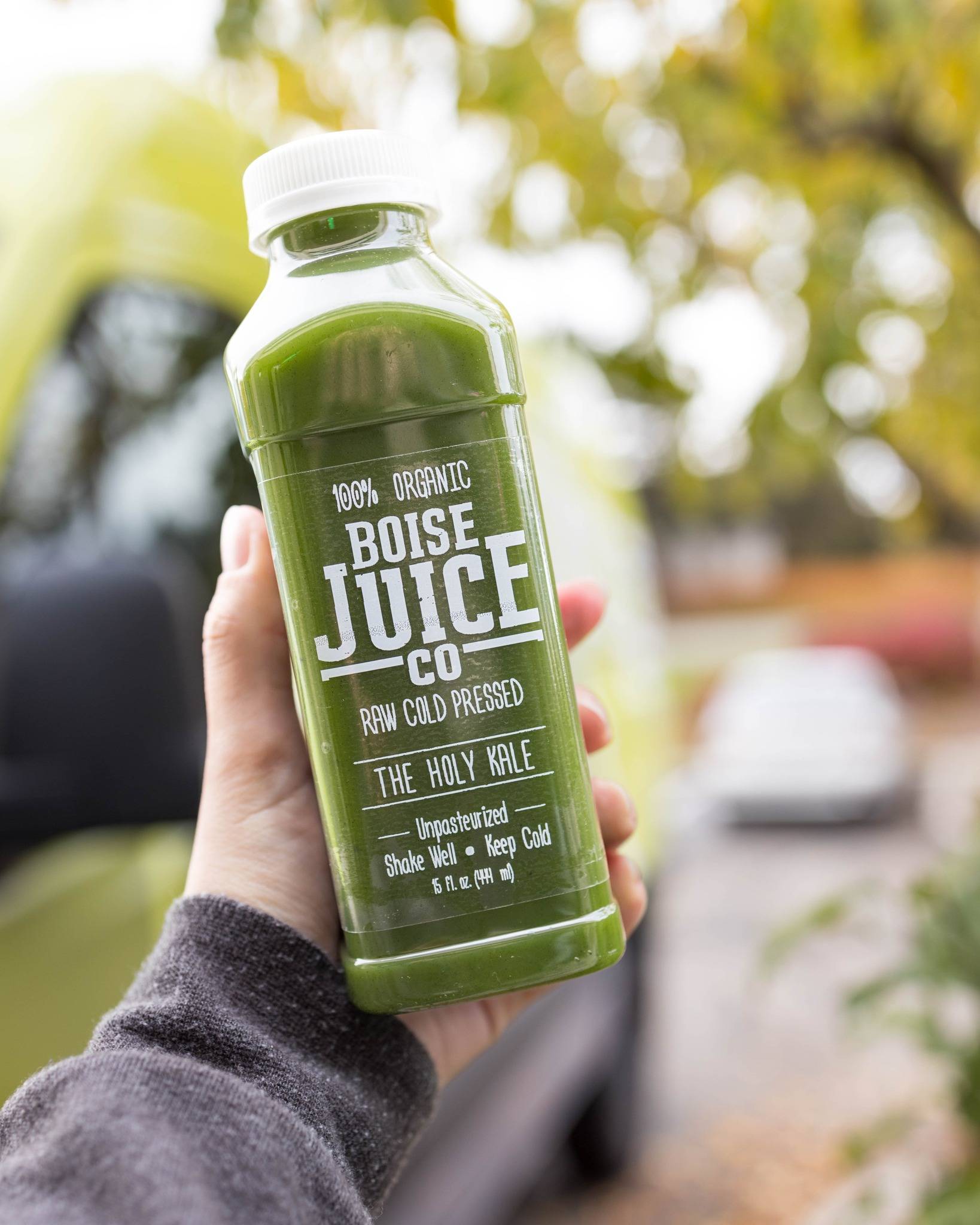 Treat yourself
If you are anything like me, you need something sweet after every meal. and for treat days & bad days & good days... lol. Here's some of my faves:
Date yourself
Need some alone time? Here's a few fun things to do solo: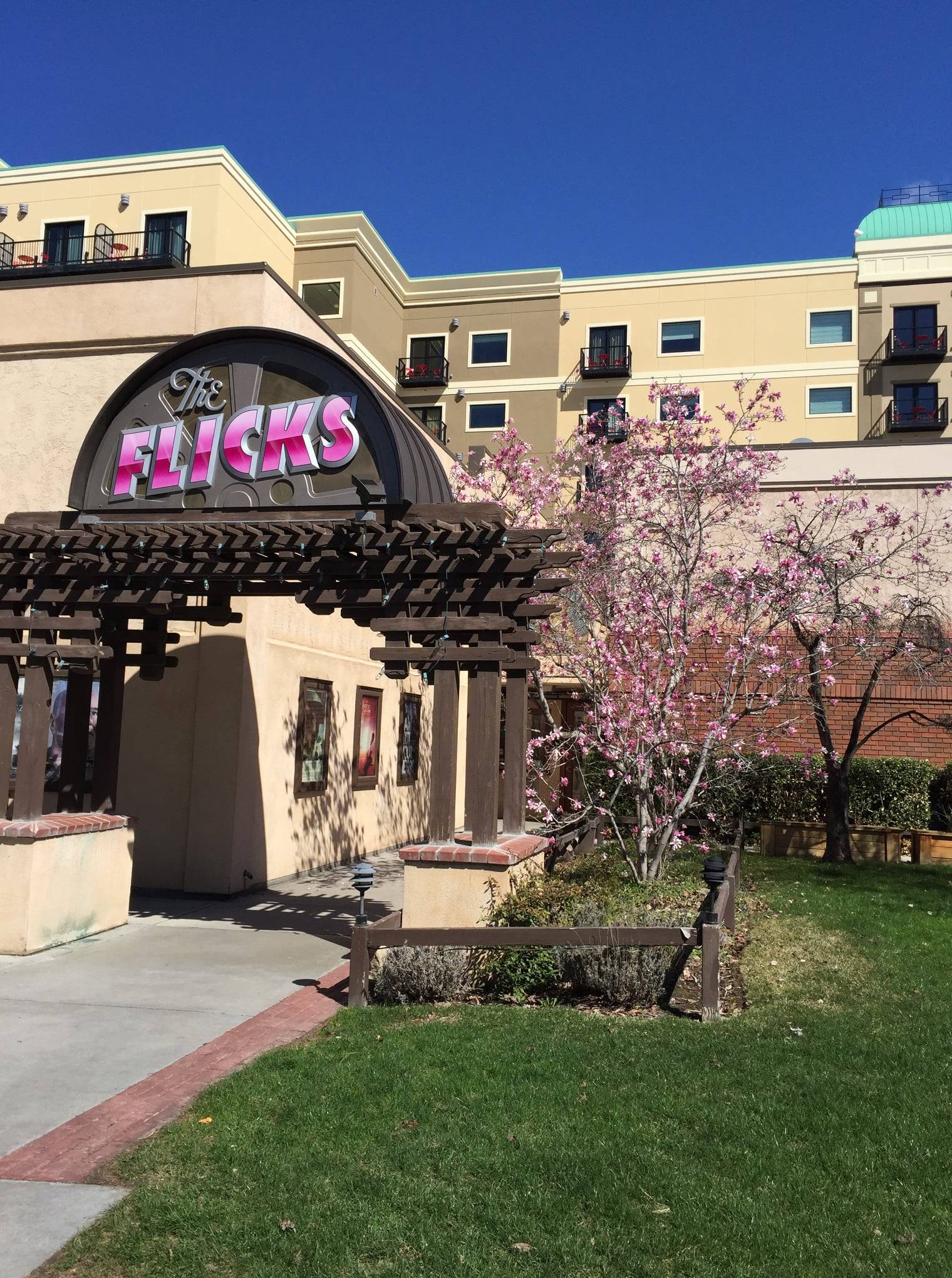 Take care of yourself
If you've never been to The Vervain Collective, you should check it out. It's a natural health collective & apothecary inside Roots Zero Waste Market in Garden City and they have some reallllly cool stuff. They have house-made tinctures and tea blends, herbs, lotions, oils, and more. They also some super cute gift items and books and such.
Vervain also offers community classes & workshops, like gut health classes and herbalism workshops.
​
Oook that's all I got for ya but if I missed anything, please let me know --> marissa@fromboise.com
ALSO we have an amazing giveaway on our Instagram featuring goodies from a bunch of the businesses I mentioned. You can enter to win on our Instagram.
Thanks for reading & have fun treating yourself!
With love from Boise,
Marissa
​Click here to read & share this story!​
PS - Happy happy anniversary Sara & Dean! Hope you love birds have a beautiful day together <3
​
Love this newsletter? I'm so glad! You can keep it going by supporting it here.
​
​