The rise of coworking spaces has officially arrived in Boise. With so many people working from wherever these days (myself included), it was only a matter of time before Boise started to see more businesses with a flex office model open up. And that time has come.
Shared offices aren't new to Boise – Trailhead opened in 2015 after all. But in the last few years we've seen five new spaces open up in Boise and Meridian. And I must say, they are all pretty darn cool.
Without further ado, here's your list of cowork & shared office spaces in the Boise area:
Kiln
​Kiln is the latest coworking spot in the Boise Valley. The company opened the doors to its 50,000 square-foot coworking space last month. Kiln is located on the top two floors of a Kiln-branded building in Eagle View Landing on the corner of I-84 and Eagle Road in Meridian.
Kiln has six other locations in Utah and Colorado, and another three in development. The company aims to provide amenity-rich, all-inclusive workspace experiences that differ from typical shared workspace or professional office environments. Its flex-office spaces are designed to accommodate individuals and teams of two to 50 and are optimal for creatives, startups, and enterprise teams.
Kiln Meridian offers dedicated studio suites, private offices, workstations, conference spaces, and shared coworking desks. Memberships start at $275 per month and include 24/7 access to all of Kiln's office spaces and amenities.
Speaking of amenities – the Meridian location has quite a few. Members have all-access to an onsite podcast and video recording studio, barber shop, a theater with a 75 person cap, cycling and treadmill desks, "refresh rooms" complete with massage chairs, a private gym, free parking, fast wi-fi, printing services, and food and beverage offerings including coffee and pastries from local coffee shop Form + Function. Kiln also plans to host a full calendar of events, like a monthly Après Work Party happy hour with beer from Payette Brewing, sound bath meditation classes with local teachers from Mind Beauty Soul, and the local Barre3 workout studios will stage popup classes.
"We have allocated a lot of square footage dedicated to communal amenities that look after the physical, social, and emotional wellness of our members," Kiln founder and CEO Arian Lewis said in a press release. "We have put a lot of time and thought into developing meeting rooms and amenities that enable teams to collaborate and to communicate effectively with one another."
You can learn more about Kiln at kiln.co/locations/meridian.
Fort Builder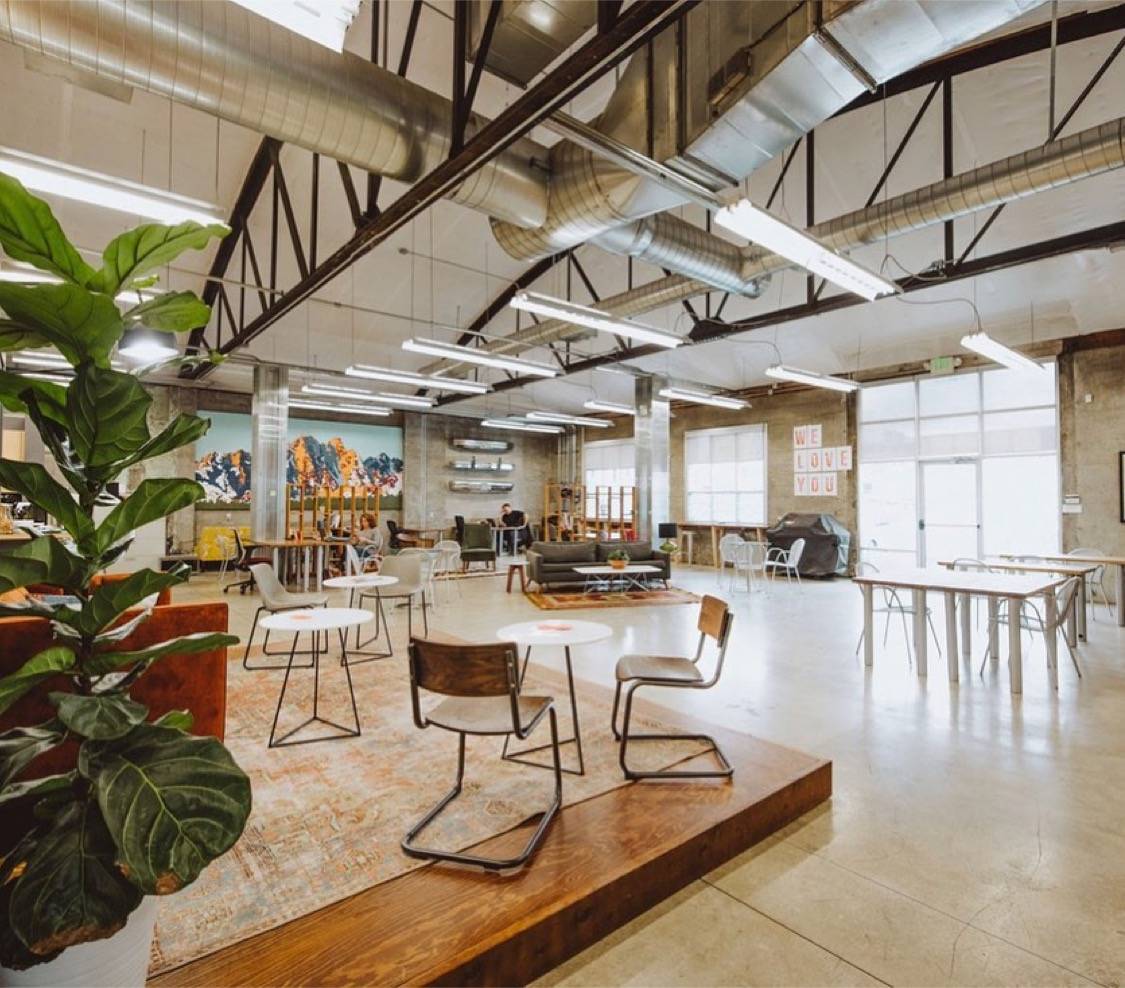 Fort Builder is new-ish to Boise's coworking scene and has been doing cool things in the community. Amber Lawless and her son, Grayson Lawless, opened the first Fort Builder location in March 2021 in Boise's Collister neighborhood. Just a few months later, Fort Builder announced it was expanding to downtown Boise with a second location on 11th Street, on the first floor of the Oliver Russell building.
Fort Builder's spaces feature an open work space with sit/stand desks, work tables, and comfy couches, plus conference rooms for private meetings or group work. Both locations have a full kitchen, coffee, tea, and snacks. The Collister location also boasts a beautiful outdoor work space. To sum it up, Fort Builder has major work-from-home-but-this-is-way-cooler-than-my-house vibes.
In addition to work, Fort Builder is a place to play. They host live music (it was a Treefort venue this year), networking events, classes, community discussions, and recently launched City Nights. They also rent out their spaces for private events.
Memberships at Fort Builder are month-to-month and range from a $20 pass to use the space a few times a month to a $400 per month private office.
Learn more at www.fort-builder.com.
Trailhead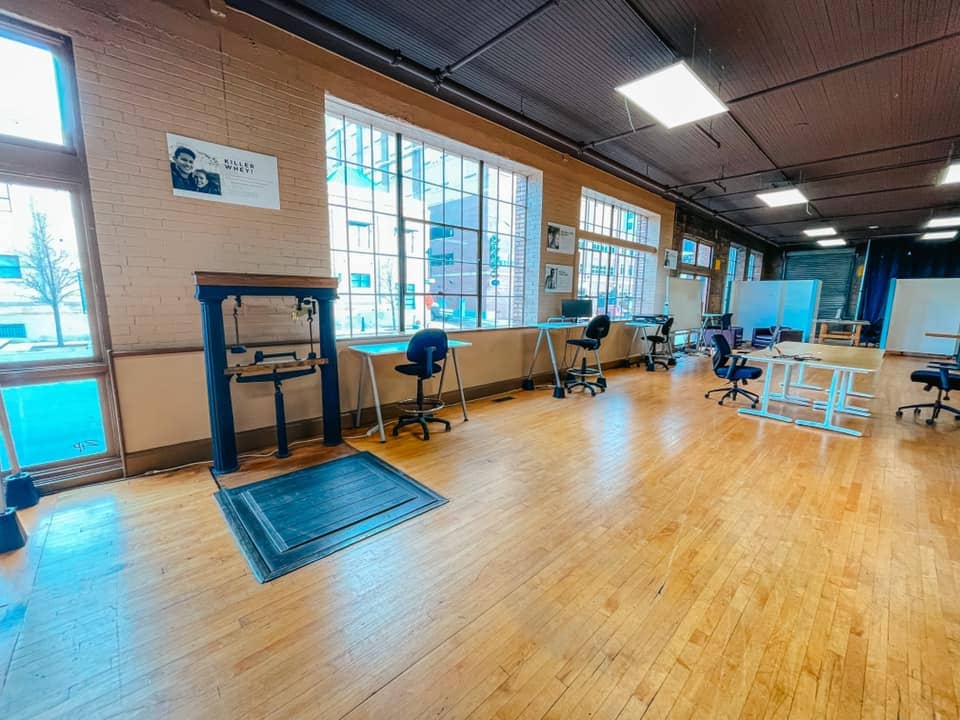 Trailhead was one of the first coworking spaces in Boise. It opened in 2015 with entrepreneurs and startups in mind, functioning as a coworking space and small business incubator. Trailhead has two locations now: Base Camp and North.
Trailhead Base Camp is an open shared office with first-come, first-served tables, standing desks, couches, private meeting spaces, phone booths, and a shared kitchen. A Base Camp membership is $75 per month. Trailhead North offers dedicated desks for $200 per month and private offices for $1,000 per month, and also include access to all things at Base Camp.
In addition to work space, Trailhead puts on many events for members and the community at large aimed at helping startups and entrepreneurs launch their businesses in Boise. Trailhead has several workshop series, mentorship, a business learning center, an apprentice program, and helps produce the annual Boise Startup Week event.
Learn more about Trailhead at trailheadboise.org.
Wheelhouse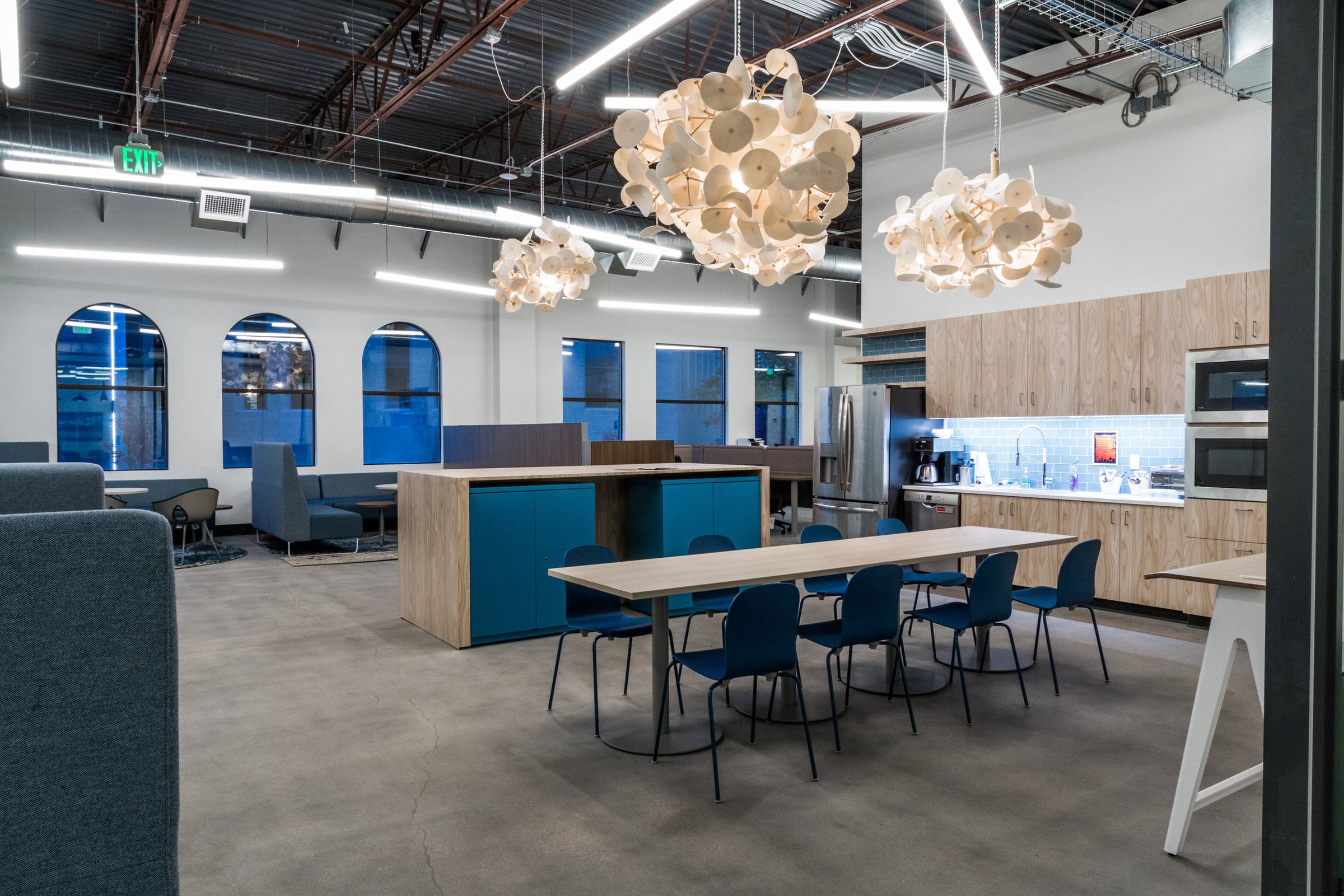 Wheelhouse Boise is a coworking and small business office space in downtown Boise's Basque Block. Wheelhouse opened in downtown Boise in 2019 by local office furniture business Business Interiors.
The second floor of Business Interiors had previously been a mix of storage and furniture displays, but that changed when local ad agency Duft & Watterson was looking for a new office. Business Interiors saw an opportunity for its building to be a dynamic space that could be utilized as workspace, while showcasing Business Interiors' products in action.
Wheelhouse offers dedicated desks in an open, shared office, individual private offices, and meeting rooms. Memberships range from $300 per month to $550 per month. You can learn more at www.wheelhouseboise.com.
Office Evolution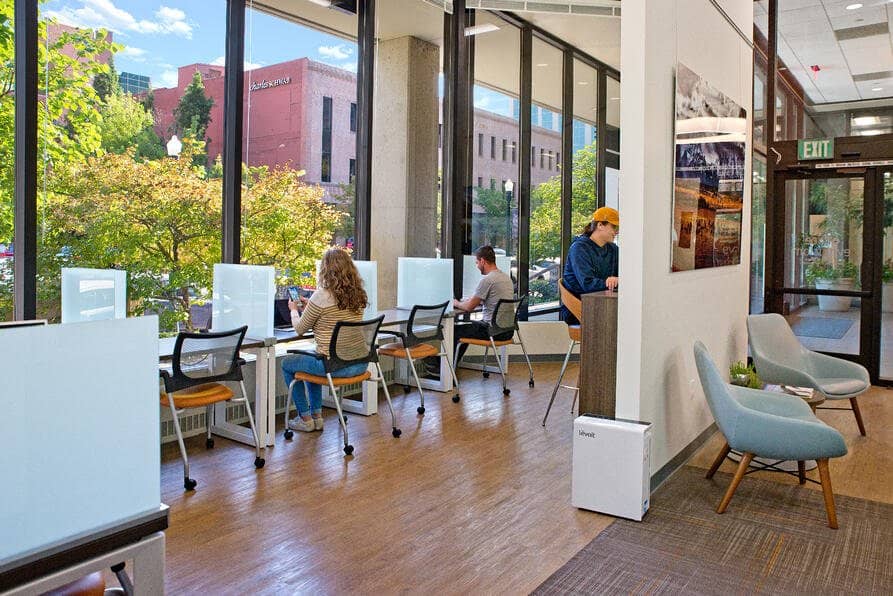 Office Evolution opened in the heart of downtown Boise in the summer of 2018. The 5,700 square-foot space is on the first floor of the CenturyLink Building on Main Street in downtown Boise.
With capacity for about 60 workers, Office Evolution offers private offices, virtual offices, shared work space, conference rooms, and your typical office amenities like copiers, wi-fi, and more. They also offer business mailbox and receptionist services. Memberships start at $349 per month.
Learn more at www.officeevolution.com​
Ok that's my list for ya. Where is your favorite spot to work?
Thanks for reading & happy working!
With love from Boise,
Marissa
​
Love this newsletter? I'm so glad! You can keep it going by supporting it here.