In partnership with Tamarack Resort
Take your next event to new heights (literally) at Tamarack Resort!
Whether you're planning an outdoor gathering, an indoor celebration, or something in between, Tamarack has multiple event spaces to accommodate your event. Plus, you can take advantage of Tamarack's activities like hiking and biking trails, golfing, zipline tours, axe throwing, whitewater rafting and more.
Get started planning your next event at Tamarack Resort.
---
Weekend festivals
Fri-Sun Sept 22-24: Flipside Fest is happening in Garden City! It's a neighborhood music and art festival at multiple venues. Read my guide to Flipside here.
Sat Sept 23: Fall Swap Meet & Drag Races is happening at Firebird Raceway. There's automotive parts, cars, trucks, collectibles, toys, tools and drag racing. Admission is $15 for adults, $12 for seniors, $5 for kids age 6-12 and free for kids age 5 and under.
Sat Sept 23: Flywheel Fest is happening at JUMP from 4-8pm. There's pinewood tractor derby races, carnival games, antique farm equipment demonstrations, contests, prizes, food trucks, live music and more. It's free!
Sat Sept 23: ¡Fiesta! Celebrating Idaho's Hispanic Heritage is happening at the Idaho State Museum from 12-5pm. There will be art, live performances and music, food, hands on activities & more. It's free!
Sat-Sun Sept 23-24: Idaho Renaissance Faire is happening at Expo Idaho. There's artists, vendors, and apparently the king and queen of 1942 Italy will be there too! Tix are $10.
Sat-Sun Sept 23-24: Potato Days is happening at Kleiner Park in Meridian. It's the largest public celebration of the potato in Idaho! There's a massive potato art installation featuring chalk art from over 60 local artists, a french fry competition, live music & performances, carnival games, a vendor area, bubble garden, bouncy houses & much more. It's free!
Oktoberfests
Fri-Sat Sept 22-23: Das Alpenhaus Deli is hosting its annual Oktoberfest celebration from 3-10pm both days. Beer, food, music & more in the parking lot of the one and only German deli in the Treasure Valley!
Fri-Sat Sept 22-23: Powderhaus Brewing is hosting a two-day Oktoberfest celebration with beer, food, music, events and German lagers.
Sat Sept 23: Fly Boise is hosting Wunderbar! A High-Flying Oktoberfest. There's trapeze artists, a beer garden, German food and more. Sounds epic!
Sat Sept 23: Old Boise Oktoberfest is happening on 6th & Main area in downtown Boise.
Oct 5-6: Prost is also having an Oktoberfest on the first weekend in October. I'll let ya know more details when I find out.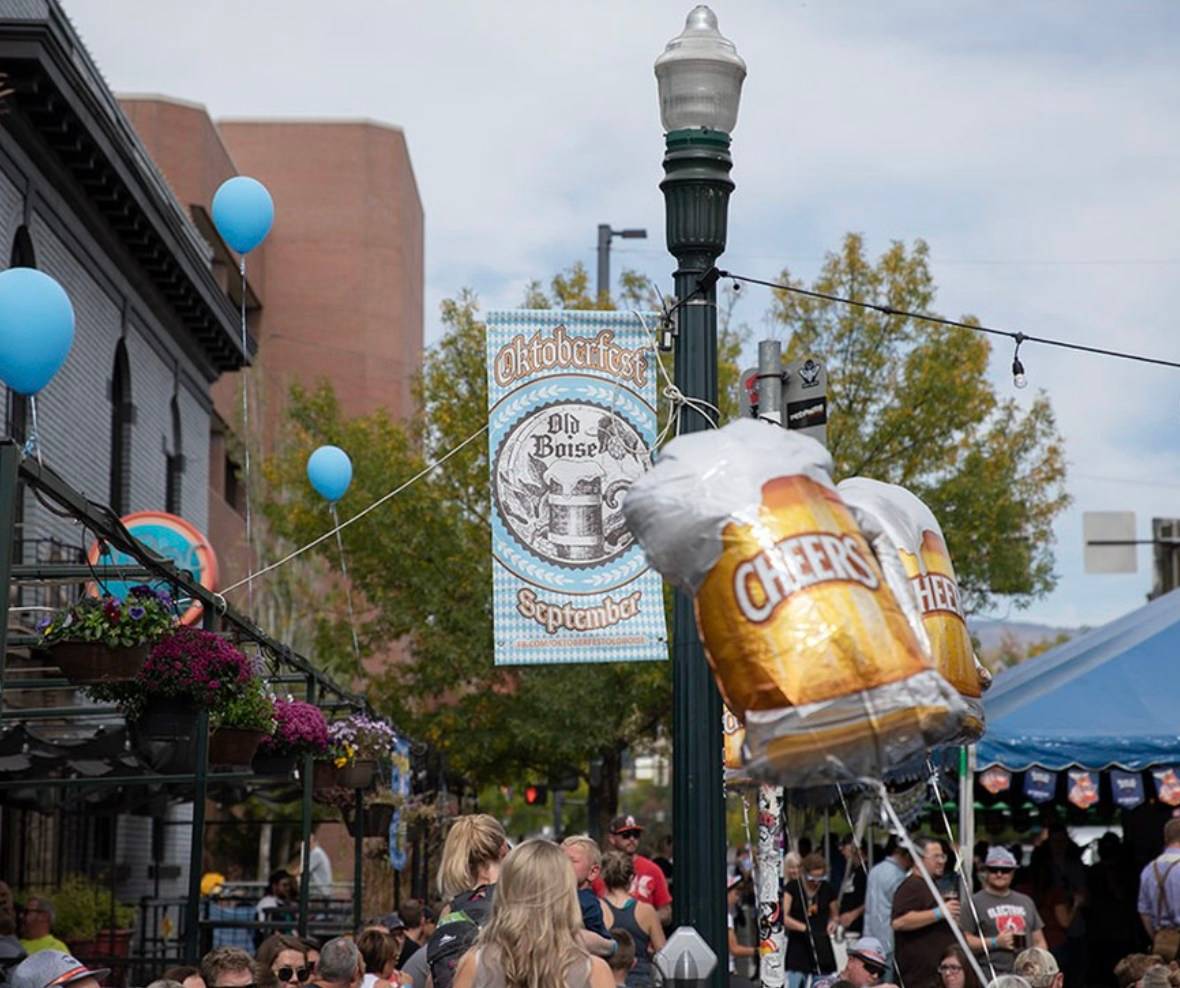 Fall markets
Sat Sept 23: Saturday Marketplace is happening at Lovely Hollow Farm from 9am-2pm. Enjoy craft vendors, food & drink, flower picking, & live music from Desirae Bronson.
Sat Sept 23: Sagebrush Solstice, a curated art market, is happening at Trailside Bakery from 9am-5pm. It's a curated art market with live music, local and regional art, local food, and a celebration of the changing seasons. Trailside Bakery is one of my favorite places! Their food is amazing and its super cozy.
Sun Sept 24: Check out the Fall Market at CHOW Public Market. There's local vendors inside & outside, plus food & drinks! Goes 11am-3pm. PS this is where that new Birrira taco shop that everyone loves just moved to, plus Tamales Nelly, Louisiana Soul Bayou, Oh Vegan Soul and more are located here. If you haven't been to CHOW, you need to check it out!
Sun Sept 24: There's a Boise Flea on Sunday at the usual location on State Street and 30th Street. This is where I find all my best Halloween stuff. Also Boise Flea is doing a pop up flea at Flipside Fest on Saturday!
Next Th-Sat Sept 28-30: Fall Vintage Road Trippin event is happening all throughout the Treasure Valley. There's vintage shops, markets, and much more. More info + map here.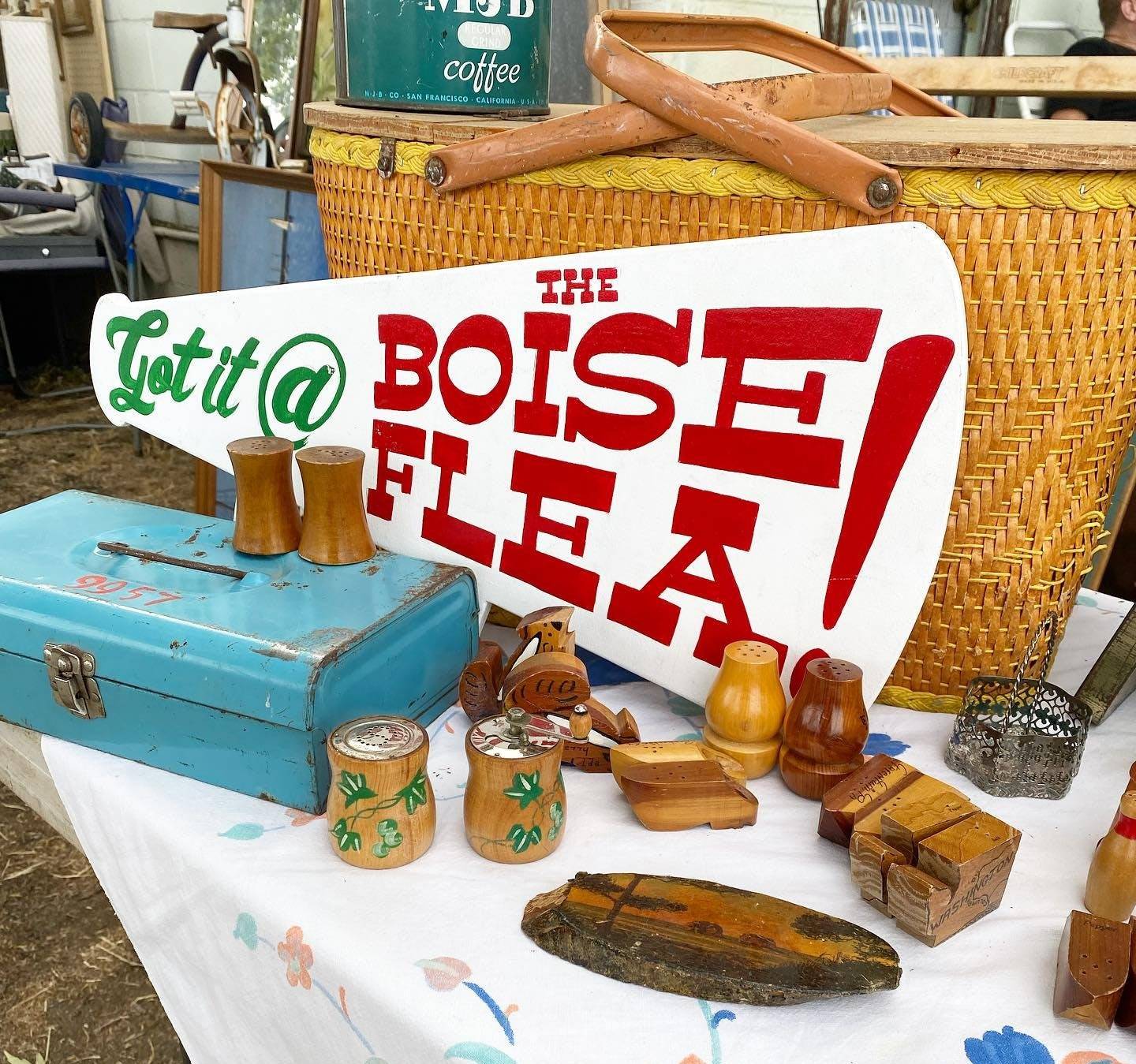 ---
Sponsored by Boise Entrepreneur Week
11 days until...
... Boise Entrepreneur Week 2023 kicks off! This high-energy, community-powered, 5-day event celebrates and builds Idaho's entrepreneurial ecosystem. Hear keynote speakers, participate in workshops, learn from panel discussions, and wrap up with a epic Block Party. The best part: it's free! Register here!​
​
---
Tunes & shows
Cool shows comin up!
If you like electronic music, check out Blend: Exprmnt on Friday. It's a new edm series by Konnexion Music Fest aimed to showcase different skills and vibes that can be created from the performing artists and the spaces they perform in. Sounds fun!
If you like folky Americana tunes, you'll love Son Volt on Tuesday and of course, Billy Strings on Wednesday.
​
Comedy & storytelling
Food finds & things to drink
Things to do
BFFs only
Wondering what the BFFs are up to these days? Lots! We've got meetups, a new secret website, and all kinds of fun stuff coming soon. Join us!​
Just trust me...
Thanks for reading! Have a fun weekend!
With love from Boise,
Marissa
​
​
​