The Race to Robie Creek returns to Boise this weekend. Billed as "the toughest race in the Northwest," it's a super challenging yet cherished Boise event that's back again for the 45th time.
Every third Saturday in April, more than 2,000 people come together to run, jog, and walk 13.1 miles through the Boise foothills – and when I say through, I mean more like up and up and up a road that seems like it never ends and keeps getting more steep (because it is), then when you finally reach the top, you go right back down the other side.
Beginning at high noon, participants start at Fort Boise (elevation 2725') and run up Reserve Street and Shaw Mountain Road, through the Table Rock area neighborhoods to where the pavement ends. They climb up and up the long and winding dirt road through Rocky Canyon, all the way up to Aldape Summit (elevation 4797'), then down the other side for few more miles to Robie Creek Campground (elevation 3065') at Lucky Peak Reservoir.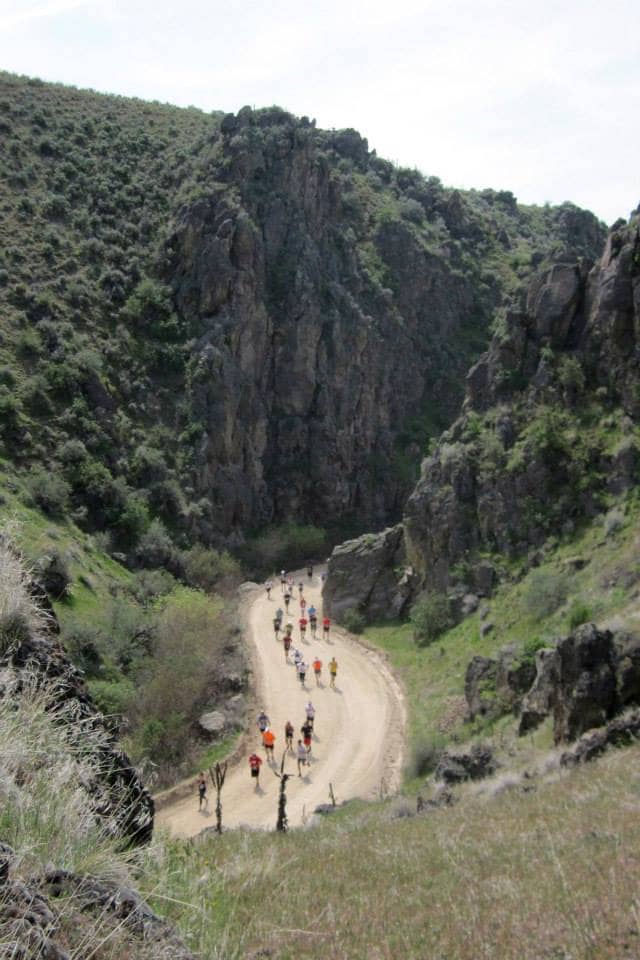 Along the way, people show up in droves to cheer on runners. There were around 700 spectators for the 2019 race. Neighbors blast the Rocky theme song and cheer from their front yards. Friends and families line the roads with signs, cheering and ringing cowbells. There is a "Table of Temptation" located at approximately mile 8, where, in the past, runners could grab a donut, candy, soda, beer, or take a tequila shot. There's other aid stations along the way too, serving water and fruit. And there's the after party. Over the years, one of the most loved parts about running the race has become the after party, which is a full-on celebration complete with food, drinks, live music, and new friends.
But all in all, the race is really hard. Yes, it's beautiful and scenic and a social event and special to many people – but it's very difficult. Even for people who have run it for multiple years in a row or run regularly throughout the year. It's tough. And that's part of what keeps people coming back for more.
The beginning
According to race organizers, the roots of the Race to Robie Creek date back to August 16, 1975. At 6:30pm, Boise runner Jon Robertson and 24 other participants of the first "Idaho Summer Road Racing Championships" took off on foot from Fort Boise. They ran up Rocky Canyon, over Aldape Summit and down to Robie Creek Campground. Don Flaten of Boise won the race in one hour, 20 minutes and Cindy Partridge of Moscow won the women's division in 2 hours, 2 minutes. The race was birthplace of what would soon become the Race to Robie Creek and the Rocky Canyon Sail Toads, (which has a whole backstory of its own).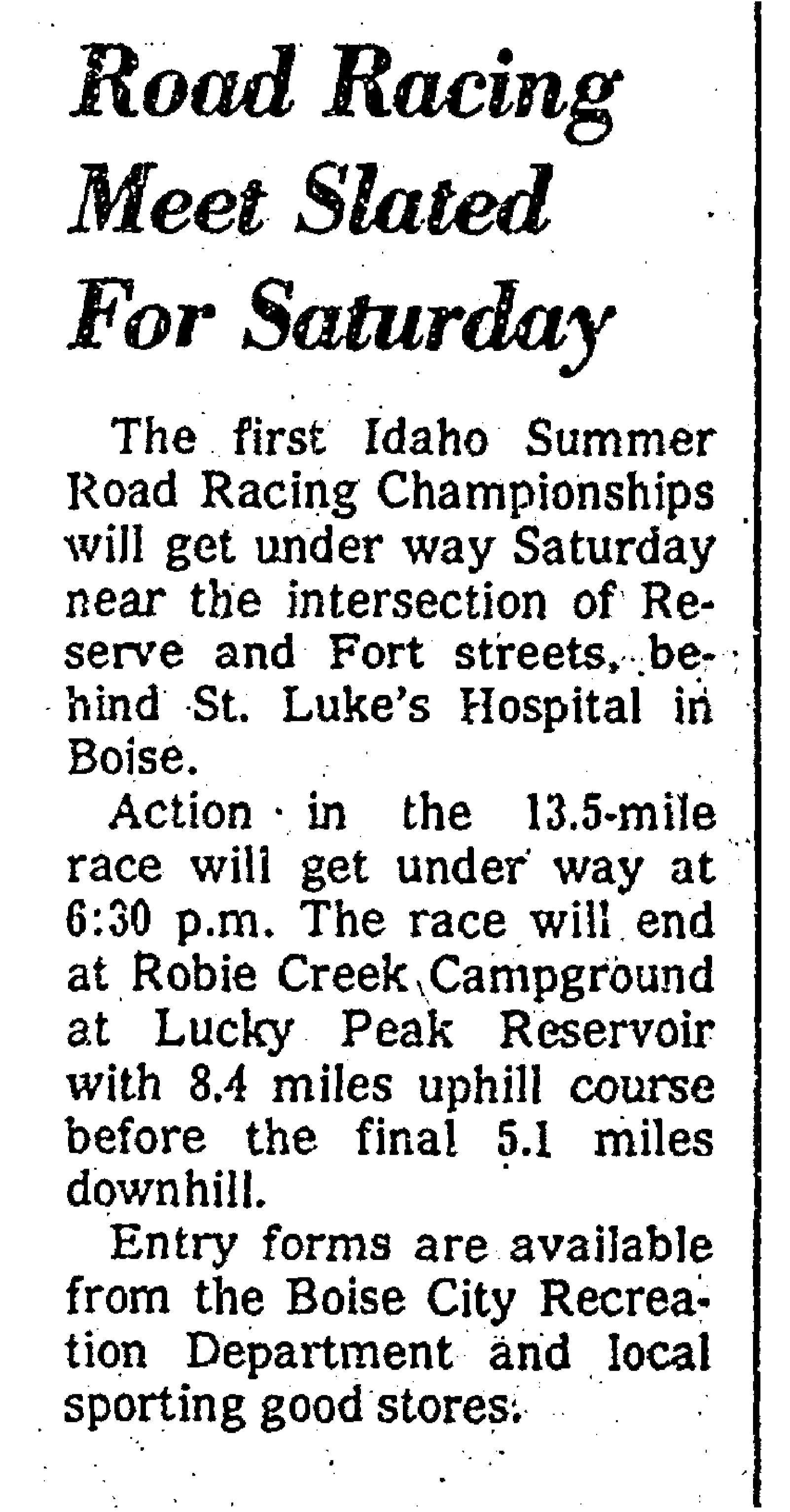 Four years later, on April 28, 1979, the Rocky Canyon Sail Toads re-organized the race as The Race to Robie Creek – the Nautilus-Chase Half Marathon Classic. 171 people participated in the second edition. John Chase of Soda Springs set a new record, finishing in one hour, 17 minutes, 52 seconds. The women's winner was Ellen Lyons, a junior at Bishop Kelly who finished in one hour, 26 minutes, 32 seconds. A few hours prior to the Race to Robie, she had run the second-fastest one-mile and two-mile sprints in state school history at an invitational meet in Caldwell. Impressive.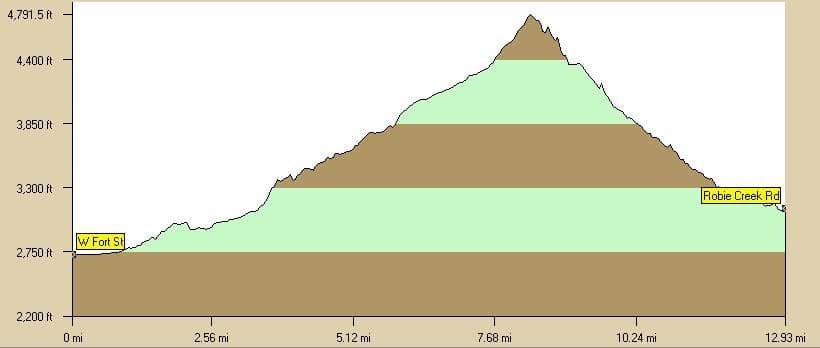 According to the race, The Idaho Statesman reported on that race, saying that few of the 171 competitors were concerned with setting records or finishing in a certain time, as most found it a victory just to have completed the course. One competitor reportedly told his friend before the start at Fort Boise Park, "I'll either see you at home or St. Luke's."
By the next year, 1980, the event had picked up steam and a fair share of media coverage. The next years would continue this trend, yet the challenge would remain.
The next 40 years
Over the next four decades, the race would grow in popularity. Each year, more and more people would return to run again, alongside first-timers giving the course a try. By 1990, nearly 2,000 people participated in the Race to Robie creek and by the 2000s, they began capping the race at about 2,400 participants.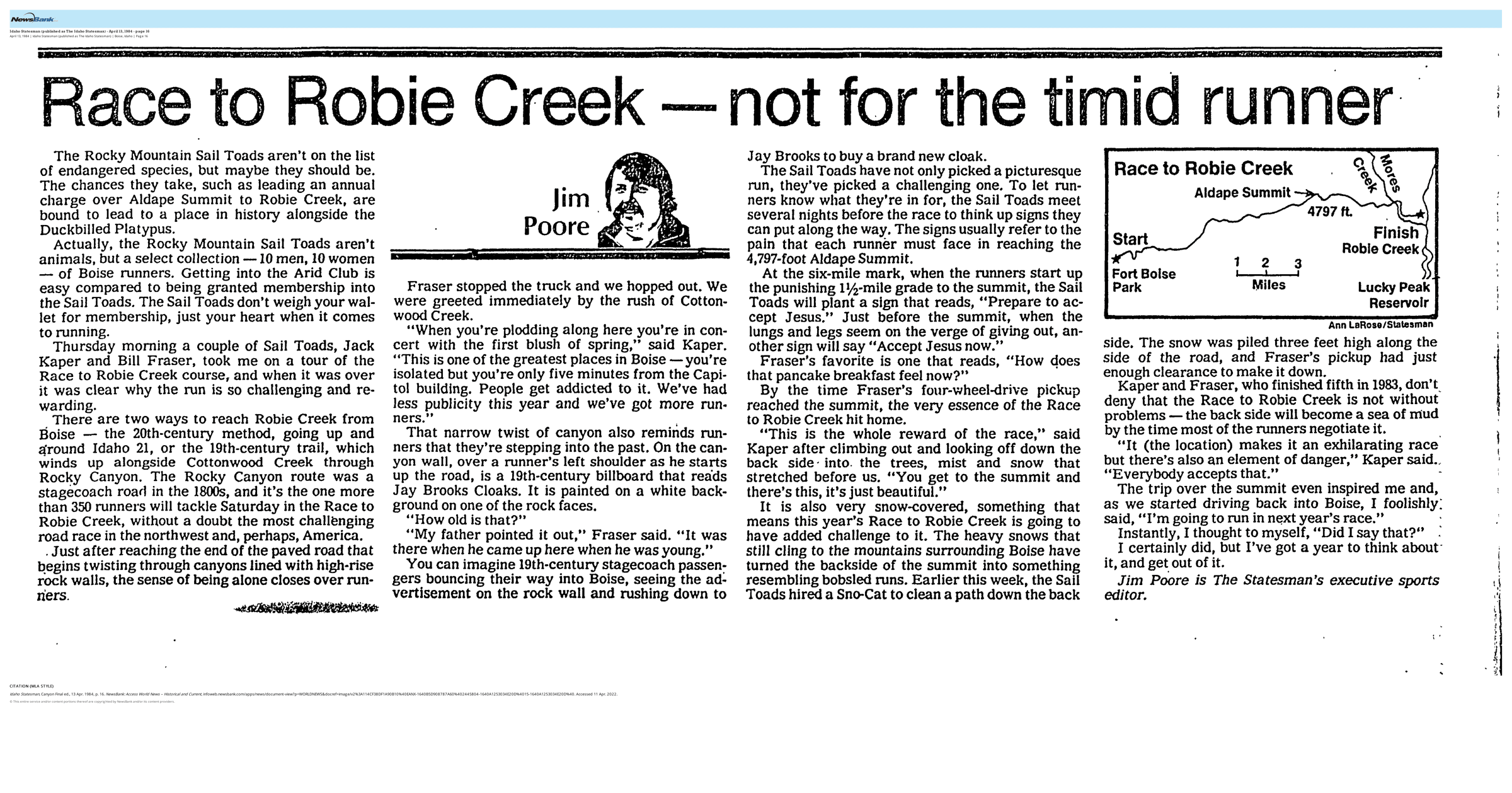 Each year, the race organizers choose a start theme for the race. There has been all kinds (forty years-worth) of themes.
In 1980 it was Deer Friends. The poster shows a doodle-style scene of a pack of runners with deer heads and human bodies, a handwritten note, "Deer friends, hope to see you on the hill. Sincerely, Rocky Canyon Sail Toads."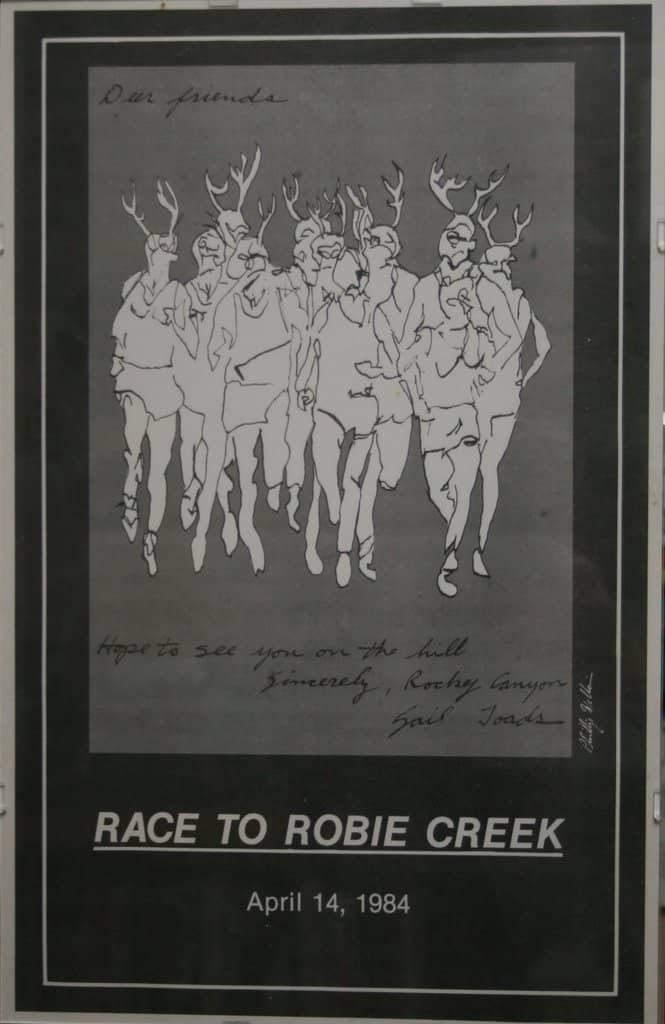 There was Fur Will Fly in 1987, a comical play on the tortoise and the hare. She's A Screamer in 1988 (that design makes me lol). The Shadow in 1991 – "Who knows what evil lurks at the heights of Aldape Summit!"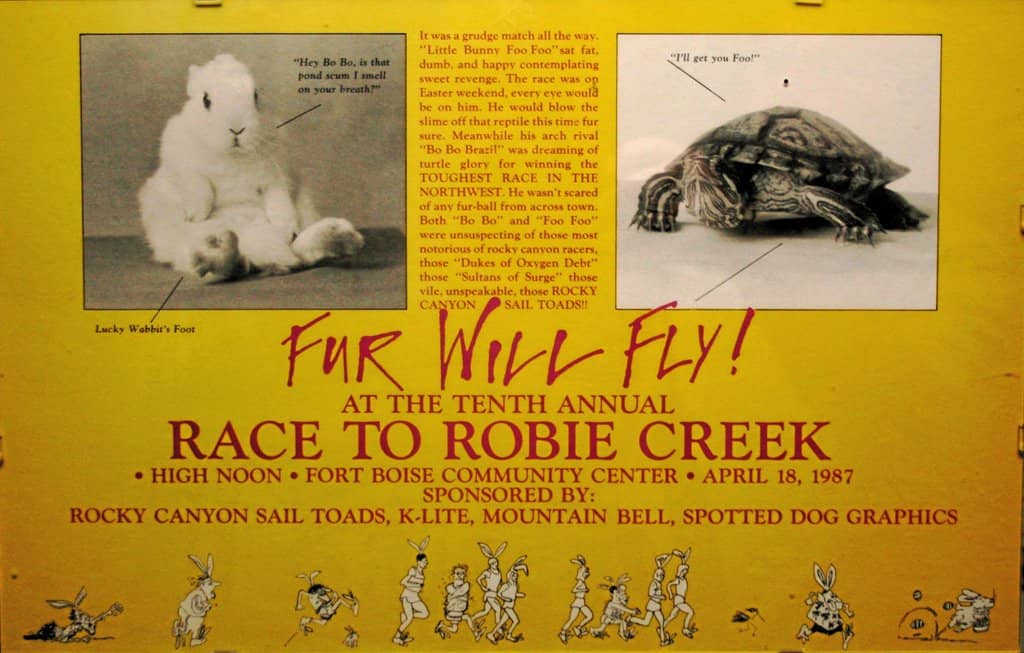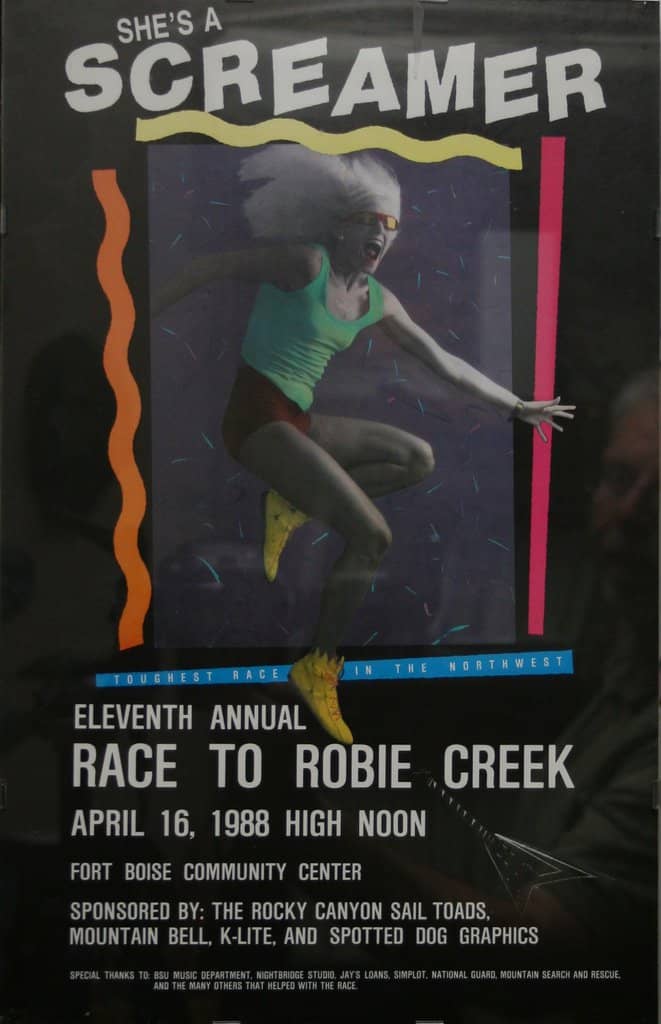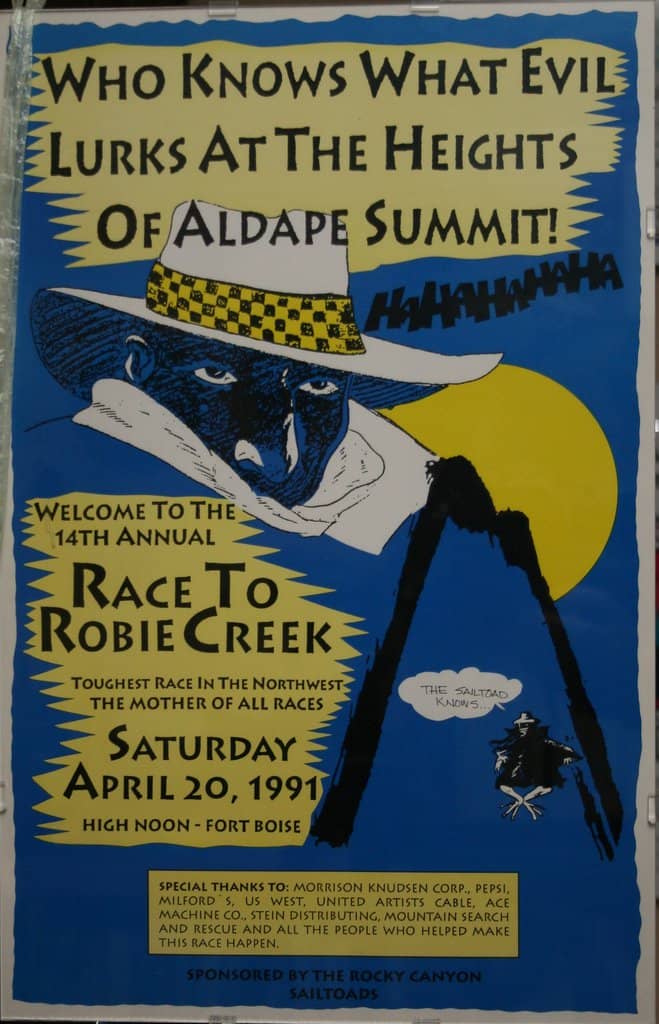 Mother Earth was the theme in 1993. Grateful Dead in 1996 – a long strange trip, indeed. There was Redneck Robie in 2001. A Big Ass Easter Egg Hunt in 2003. And now, the 2022 race theme is Roaring Back Robie – a play on the Roaring 20s.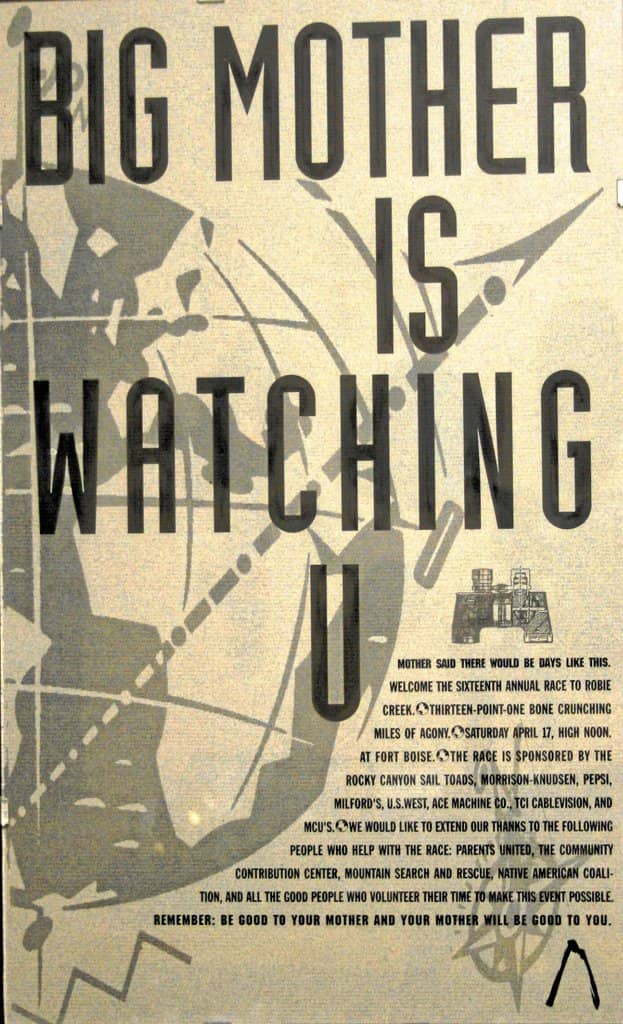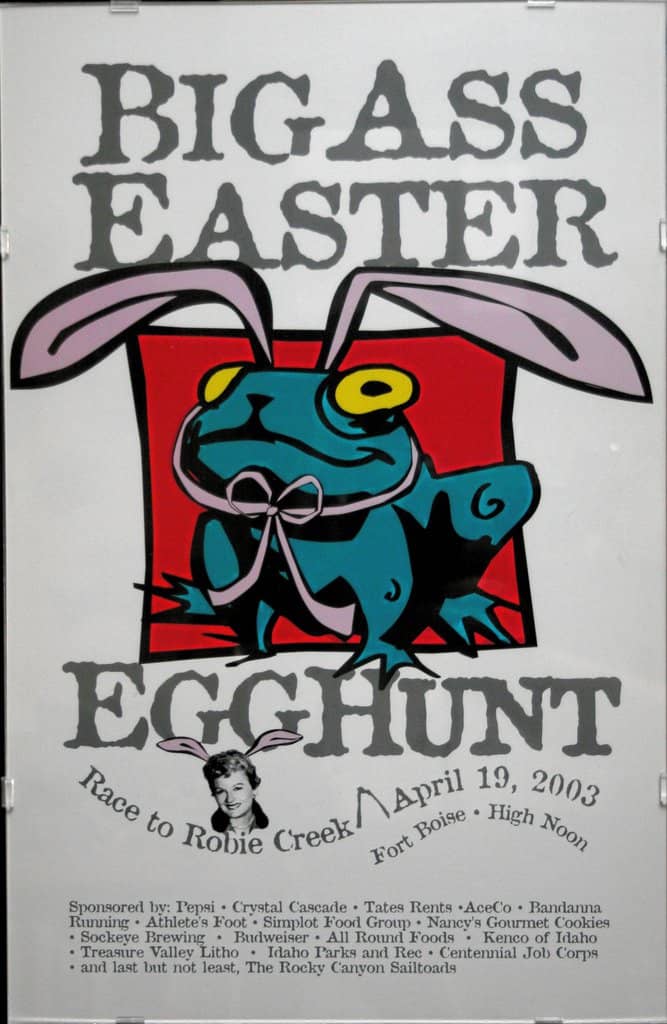 Records have been set and broken numerous times. The current historic record holders are Phil Stephenson, who finished the course in one hour, 13 minutes, six seconds in 1984, and Cori Mooney, who ran it in one hour, 23 minutes, 52 seconds in 1998. The race introduced chip timing in 1999. Since then, the overall record holders with chipped timing are Markus Geiger with one hour, 14 minutes, 17 seconds in 2013, and Megan Lacy in one hour, 25 minutes, 17 seconds in 2019.
More so than anything, the race has become a yearly catalyst for community connection. There is something really magical about having a shared experience, particularly one that is challenging, with other people.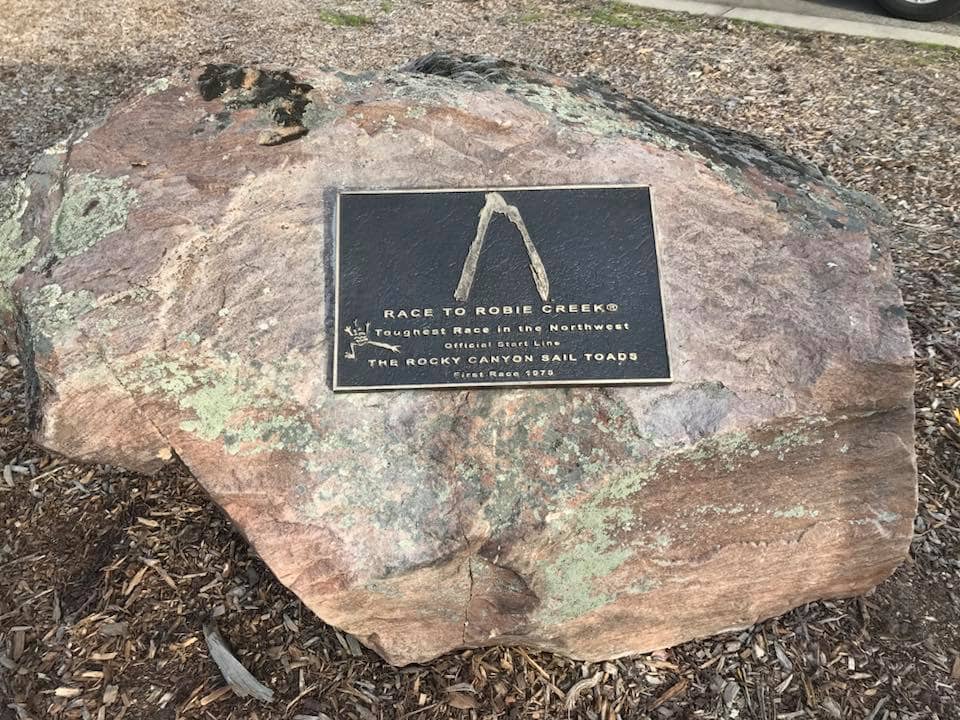 "I think that's what keeps me coming back is, you know, the community is really strong here," said Kevin Richert, who has been running Robie since 2011. "Whether you can run it fast or slow or awkward – I think everybody realizes that this is a tough thing to do. There's a lot of respect and a lot of camaraderie."
Races to Remember
One particular race stands out to Kevin Richert – the Race to Robie Creek in 2013. The Saturday before that race, two people bombed the finish line of the Boston Marathon, killing three people and injuring hundreds.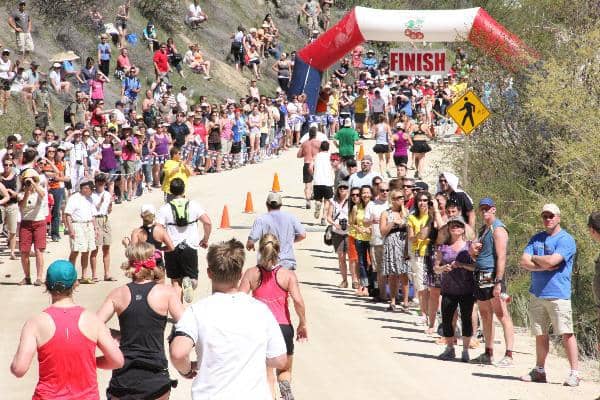 "It was such a rough week for everybody, but it was rough for runners because, you know, I think we all kind of felt like something was… was violated there," he said.
The finish line is where so many people are at a race – family and friends of runners, runners themselves who has finished and are cheering on other runners. It's the goal for every participant. The finish line of any race sacred. And that day, it was violated in an atrocious way.
"I just felt like that Saturday, after all that had happened and watching it all on cable TV, that that was where I needed to be that Saturday, you know? I needed to be around other runners," said Kevin. "I really felt like, even more so that day, that we were together as a community."
Crossing the finish line of Robie Creek has held special meaning for many at nearly every race since the beginning. Everyone has a different reason why they run it, and few are to try and win it.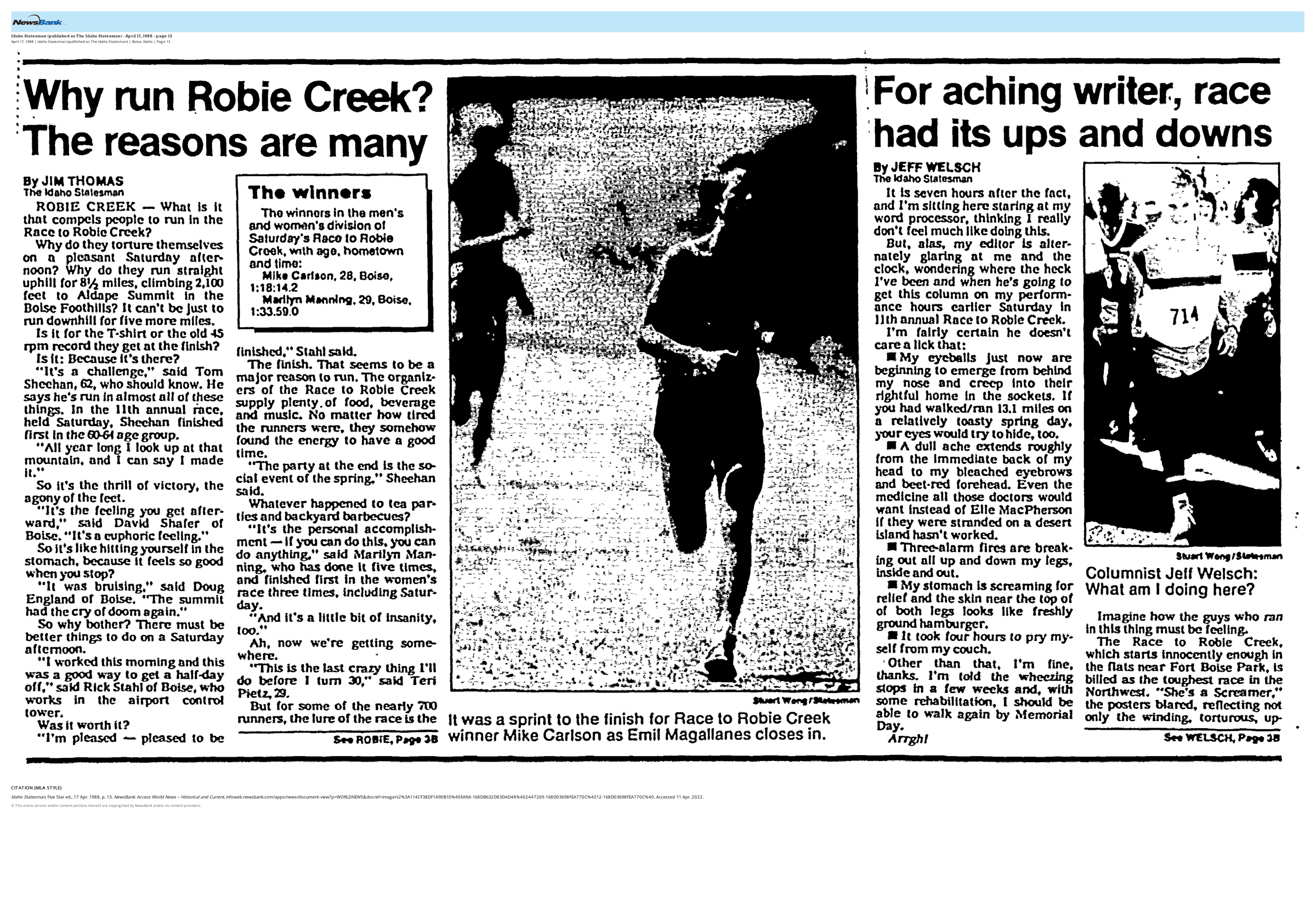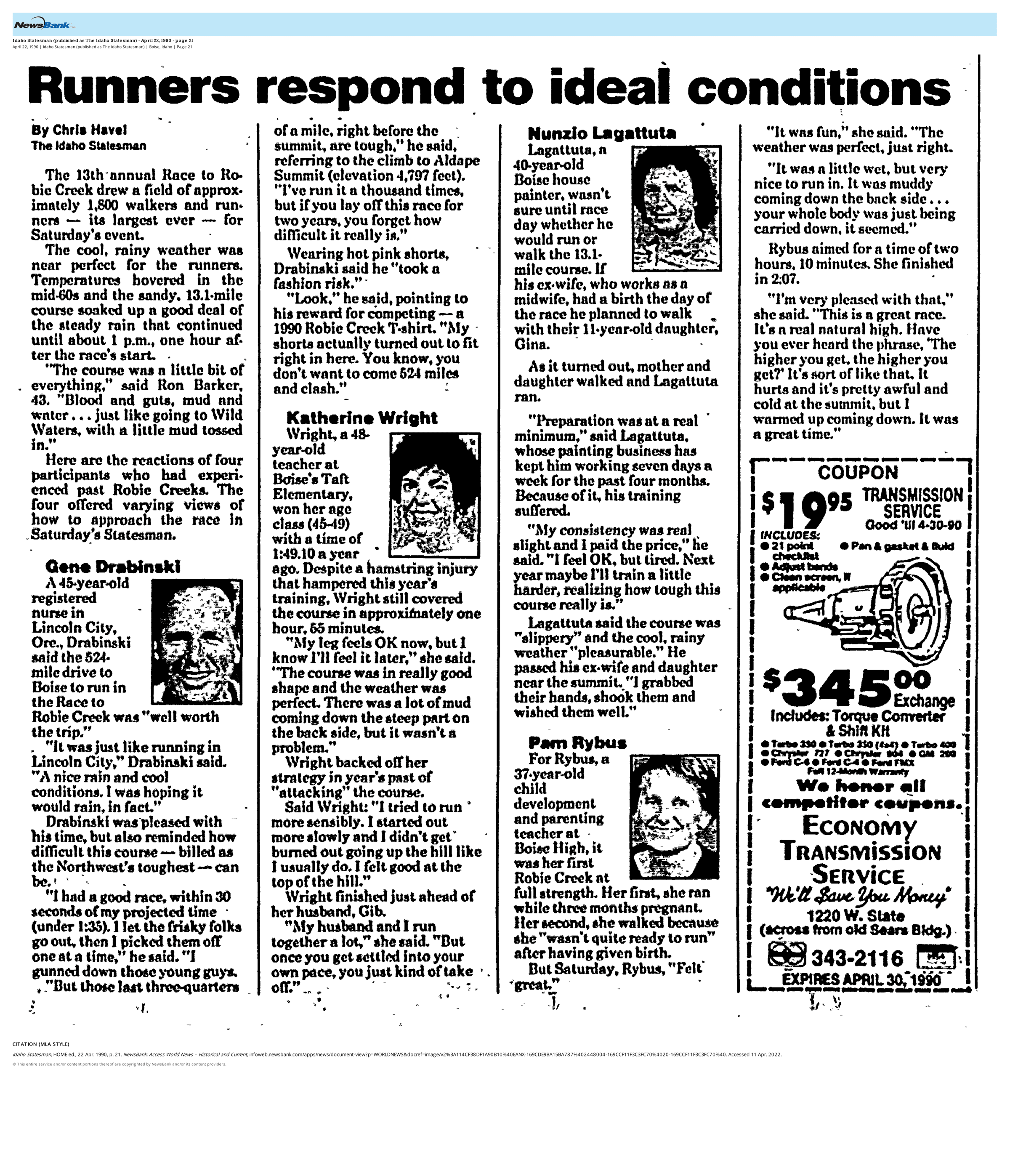 The 45th Race to Robie Creek
This year's race is a return after a two-year covid haitus, and it's going to look a little different than in years past.
The race is smaller this year, also due to covid. There will be about 1,400 participants instead of 2,400, and sadly spectators are not allowed at the finish line this year. There will still be an after party, but maybe not as quite as lively as the parties some will remember.
Though race organizers are hoping to return to normal for 2023, the return of the race is an accomplishment in itself.
For those inspired by the challenge, check out robiecreek.com and get ready to sign up on President's Day of 2023. You'll have plenty of time to train and even if you don't – it's the challenge and the community that make Robie stand out from others.
Take it from Kevin, a Robie Creek veteran: "It's a running cliche but just do your thing. Don't worry about what other people are doing, because ultimately we're all in this thing together. It doesn't matter if you're fast or slow. You're not really competing against other people as much as you're competing against that course."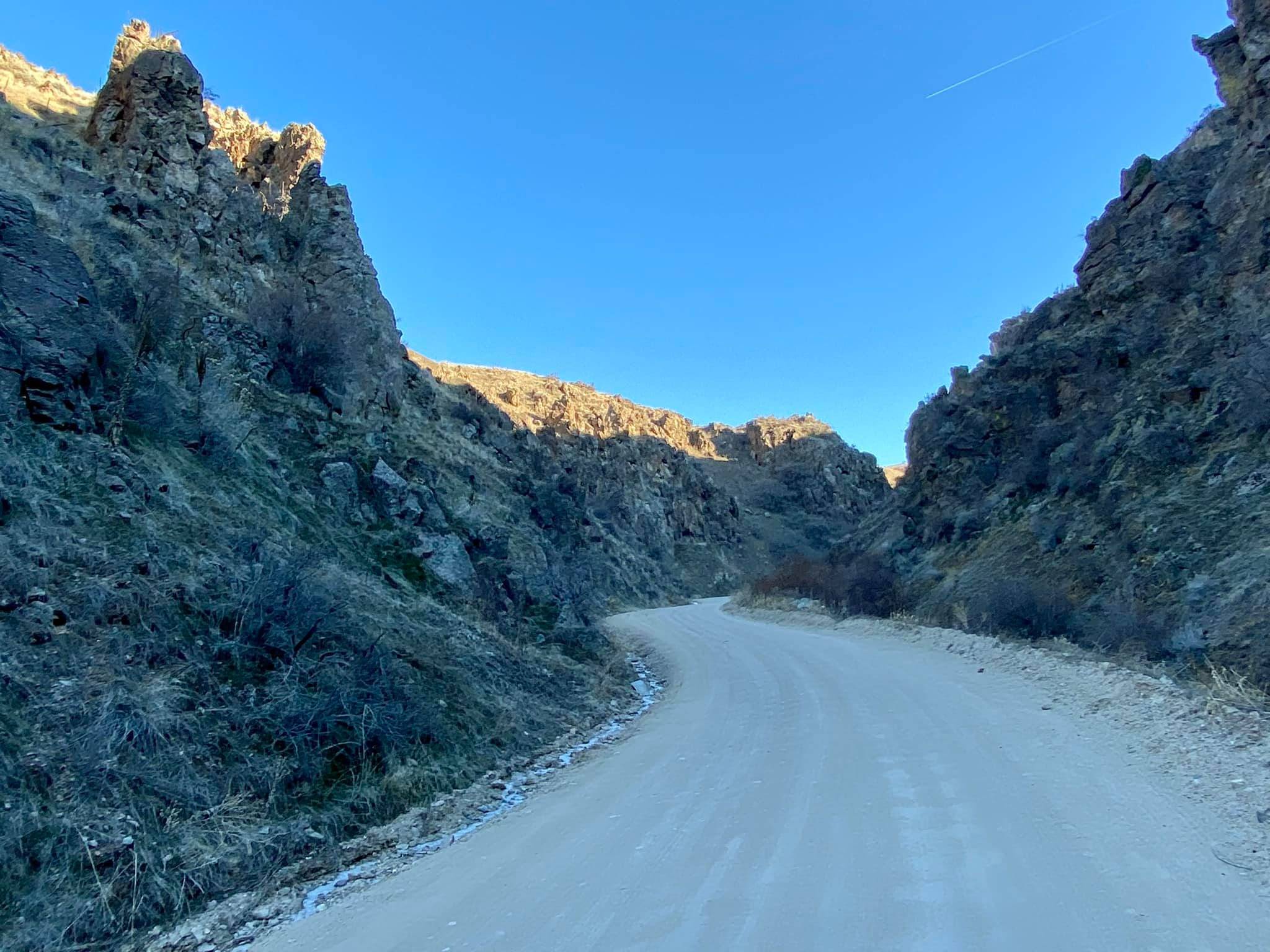 Thanks for reading & good luck to all the Robie Creek runners out there!
With love from Boise,
Marissa
​
Love this newsletter? I'm so glad! You can keep it going by supporting it here.