Happy NYE weekend, friends!
My fave part of NYE is the weird and random stuff that gets dropped at midnight. I have a thing for extra miniature or supersized things (like the giant rubber "free" stamp in Cleveland, the massive badminton birdie in Kansas City, etc). So naturally, I love that we drop random things from the sky at midnight on NYE. Such a weird and funny tradition. Here's a few things that are dropped on NYE around Idaho, plus a few others that are too good to not share:
In Emmett, they raise a big cherry that does the midnight countdown. Sadly it's cancelled this year due to electronic issues with the cherry.
In Twin Falls, a blinking metal ball is dropped between two grain silos. This year is the 20th time!
In Boise, Mad Swede Brewing drops a big hop. And of course, there is the Potato Drop, which a big potato with glowing wings that is dropped in front of the Capitol.
In Las Cruces, New Mexico, a 19-foot illuminated chrome chili pepper is dropped.
In Eastover, North Carolina, they drop a three-foot tall, thirty-pound wooden flea.
In Mount Olive, North Carolina, they do not drop an olive. Instead they lower The New Year's Eve Pickle down the Mt. Olive Pickle Company flagpole.
In Cincinnati, Ohio, a flying pig is "flown", not dropped, confirming there is at least one occasion when pigs do fly.
In Bethlehem, Pennsylvania, a 100-pound yellow illuminated Peep made out of fiberglass is dropped. And over in Hanover, Pennsylvania, they drop a three-foot tall Pac-Man.
In Mobile, Alabama, a 600-pound illuminated Moon Pie is dropped.
In Yuma, Arizona, they have an "Iceberg Drop", which involves lowering a giant, illuminated lettuce.
And last but most definitely not least, in Tallapoosa, Georgia, they have the Possum Drop, where a stuffed opossum named Spencer inside a glowing ball is lowered.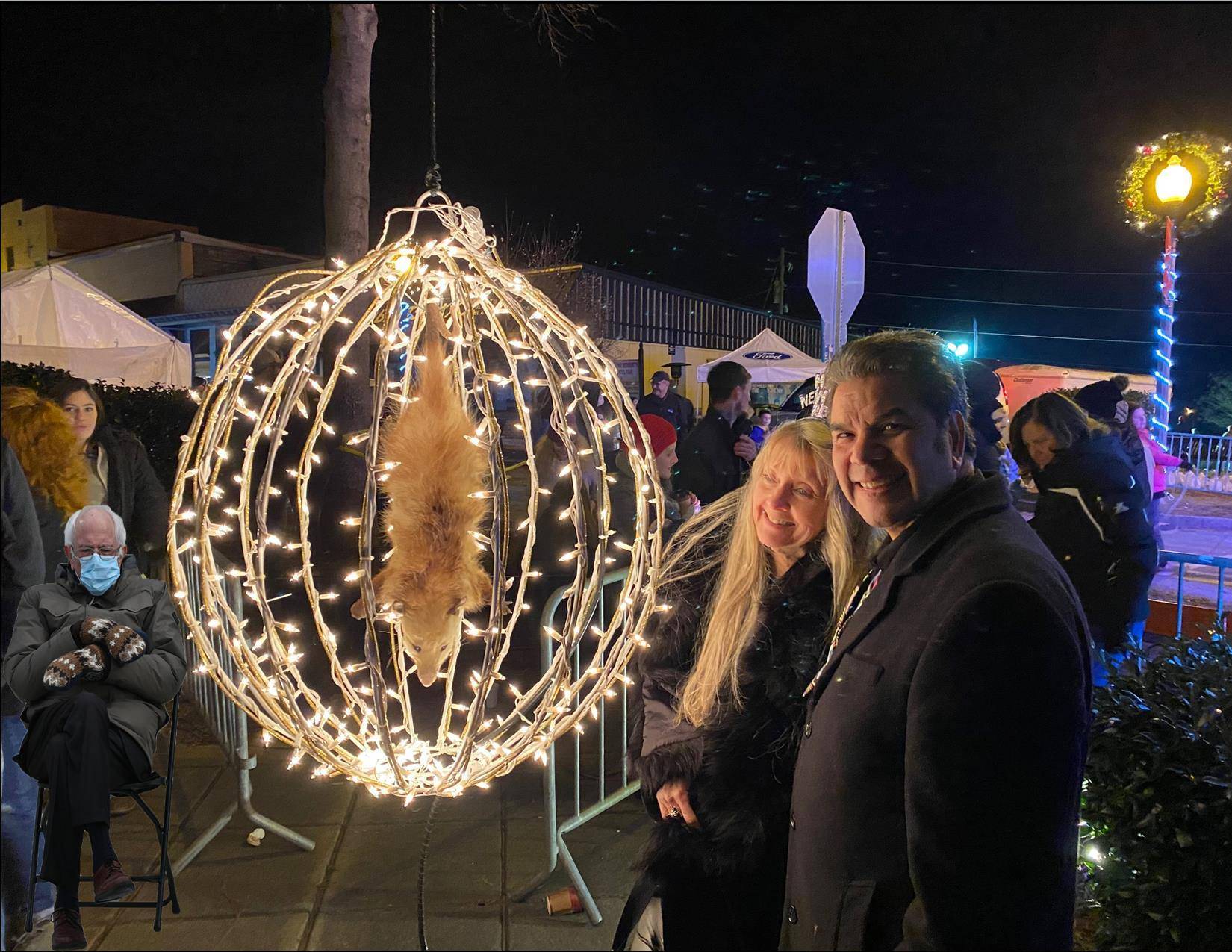 NYE with the fam
Sat Dec 31: Wahooz is having two events. There's a Noon Year's Eve Party, which is $30 to play games allll day, including the ropes course, bumper cars, laser tag, bowling, etc. & they have a noon ballon drop - cute. Goes 11am to midnight. They also have a Z Lounge Countdown for $50 from 9pm-12am, which is cosmic bowling, game card, dessert buffet & bubbles at midnight. Both are all ages!
Sat Dec 31: Mad Swede Brewing (on Cole Rd) is hosting Hop Drop 2023, a New Year's Eve party with live music, pizza, beers & a hop dropped at midnight. It's all ages & free (& free parking)!
Sat Dec 31: The 10th Annual Idaho Potato Drop is happening in Cecil D Andrus Park (in front of the Capitol). There's live music, a ski & snowboard jam, food vendors, beer garden & more. Starts at 7pm. All ages.
Sat Dec 31: Oasis Yoga Studio is hosting Sacred Embodiment: A New Year's Eve Celebration. It's a group workshop to connect body, mind & intentions for 2023. Tix are $40.
Sat Dec 31: Marist Hall in Nampa is having a Family New Years Eve Party at 7pm. Activities for kids & teens, photo booth, nacho bar, no host bar & midnight balloon drop. Tix are $35/person or $200 for an 8-person table.
Sat Dec 31: Nampa Rec Center is having a New Year's Eve Lock In for kids age 6-12 starting at 7pm. Movies, swimming, pizza party and more. Bring a sleeping bag, pillow, swimsuit & towel. It's $25 for rec center members or $30 for non-members.
NYE out & about
Sat Dec 31: Thick as Thieves, a hidden cocktail bar in downtown Boise, is hosting a NYE Masquerade Party. Tix are $150-$175 and include reserved seating, open bar, snacks & midnight champagne. 21+
Sat Dec 31: The Lively is hosting A Lively New Years Eve. It's a 5 course pre-fixe dinner, dancing, and champagne midnight toast. Tix are sold per table & it's $200 per seat. Veg options available. Starts at 7pm. Pretty sure it's 21+
Sat Dec 31: Gatsby 1920, a speakeasy bar in downtown Boise, is having an all inclusive NYE party with open bar, food, party favors, live music & bubbles. It's $125 for standing or $225/person for a booth. Starts at 8pm. 21+
Sat Dec 31: Ochos is having a lil NYE bash. It's $10 & includes bubbles & light snacks. 21+
Sat Dec 31: Sturman's Wine & Cigars in Garden City is having a New Year's Monte Carlo Night. Play poker, enjoy live music, food by Crisp, raffles & more. Tix are $25 & includes midnight bubbles. Starts at 7pm. 21+
Sat Dec 31: Neurolux is hosting Femme Von Follies' NYE Burlesque & Cabaret. Doors at 8pm, show at 9pm. It's $15-$50. 21+
Sat Dec 31: Voodoo Cellar (where Spacebar used to be) is having its grand opening on NYE at 9pm. Drink specials, free merch & more. It's free if you rsvp in advance or $25 at the door. 21+
Sat Dec 31: Barbarian Brewing is having a NYE Silent Disco at the Garden City location. It's $15 and includes headphones & midnight champagne. 21+
Sat Dec 31: Powderhaus Brewing Company is hosting a NYE party with live music, good, champagne cocktails, beer specials & more.
Sat Dec 31: Twisted District Brew Co is having a New Years Eve Bash with dueling pianos, a live band, special menus and beer. Starts at 6:30pm. Tix are $15 for both shows.
Sat Dec 31: Downtown Boise New Year's Eve Block Party is happening at 4 bars (Amsterdam Lounge, Dirty Little Roddy's, Karma & StrangeLove) on 6th & Main. It's $25 and gets you into all 4 bars - also each bar has a theme. 21+
Sat Dec 31: Dave & Buster's is hosting Ring Ring Ring in 2023. It's $68-$90 for an app buffet, drinks, game card & admission. 21+
Sat Dec 31: Vintage 61 Wine Bar & Kitchen in Meridian is having a Vintage 61 New Years Eve Great Gatsby Bash. It's a 4 course dinner party with live music, a casino room & cigar bar, plus midnight champagne toast & dessert buffet. It's $150 & includes all of it. 21+
Sat Dec 31: Whiskey River in Nampa is hosting a NYE party with country band The Saloonatics. Music starts at 9pm. It's $10. 21+
Sat Dec 31: Rocco's Roadhouse in Nampa is having a Alice in Wonderland NYE party. Costumes encouraged. Dancing, entertainment & free champagne. It's free!
Fri-Sun Dec 30-Jan 1: If you are really looking to get out of town, go to Soak'N The New Year 2023 at Trinity Hot Springs in Featherville. There's yoga, DJs, fireworks, a crystal hunt, brunch, new friends & soaking in hot springs. Tix are $200 for the full weekend or $150 for overnight on NYE (includes lodging). Pretty sure it's 21+
Tunes & shows
Did you guys see that Bogus Basin has a new venue + show series? Sounds fun. Here's some more fun shows this weekend:
Food finds & things to drink
Have you ever been to Spitfire Pizza? It's Chicago-style deep dish where you put the sauce on top of the pizza. It's bomb!
Did you see that Mad Mac is closing its restaurant location at Boise Spectrum? It's still going to have the food truck in warmer months.
Have you heard about Proof Craft Cocktails + Pizza in Star? I haven't been yet but heard it's amazing!

And speaking of pizza, you should also try the Indian style pizza from New York Richies.

Sat Dec 31: Try the new Strawberry Champagne donut by Guru Donuts in Telaya's tasting room from 11am to 4pm.
Sat-Sun Dec 31-Jan 1: Apericena on 13th Street is doing a New Year's brunch! Chef Danielle's famous gluten-free crepes, frittatas, mimosas, and more. Reservations available.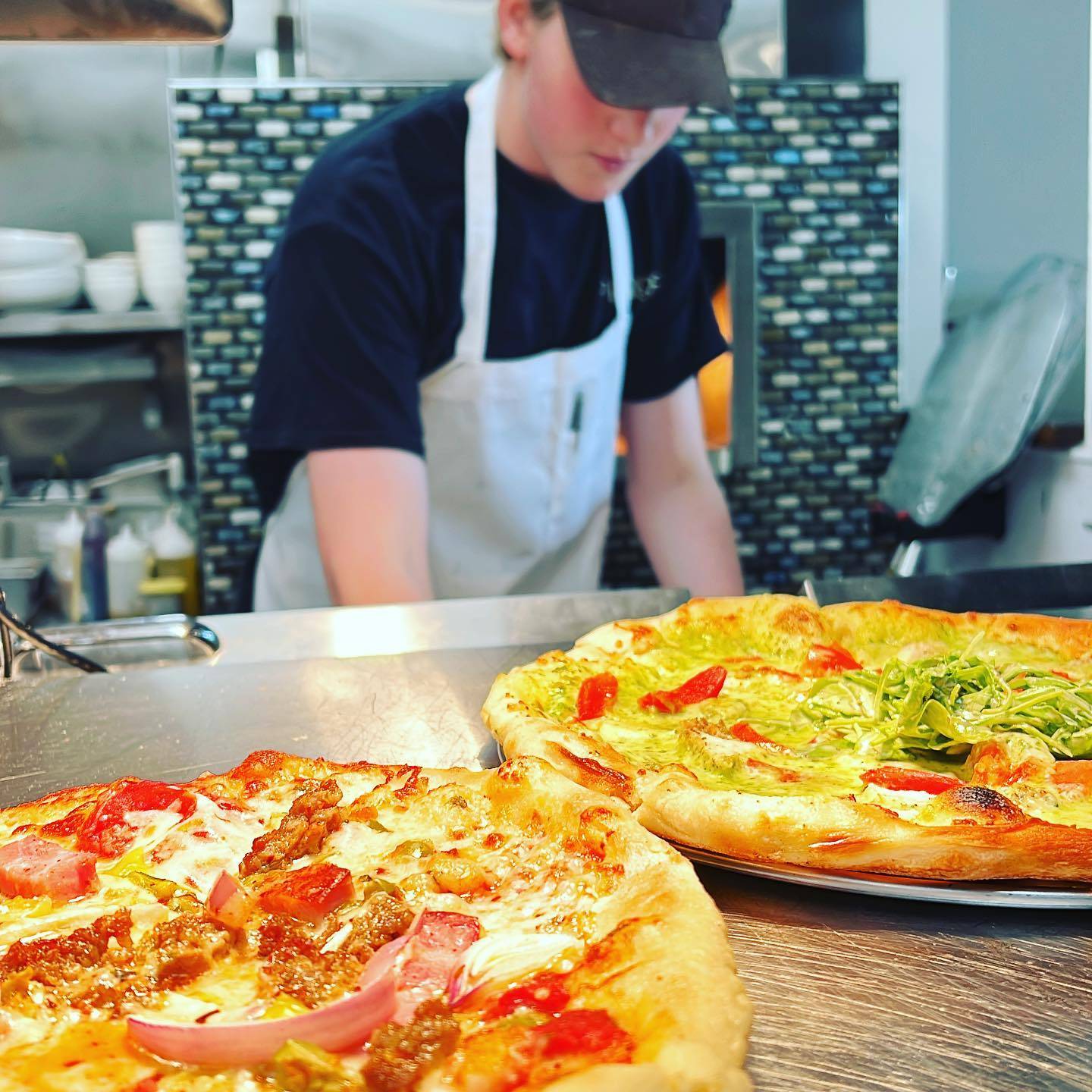 Things to do
Just trust me...
​
Thanks for reading! Have a very happy NYE!
With love from Boise,
Marissa
​Click here to read & share this story!​
​
Love this newsletter? I'm so glad! You can keep it going by supporting it here.
​
​