Hello friends! What a beautiful day, eh? I've got a bunch of fun stuff for you today. You can listen to me talk about the fun stuff on the podcast. Or read below. Or both!
Merch drop
Today is the day - here's our new From Boise merch!
We created this design in collaboration with local tattoo artist Matt Laster at Boise Tattoo Company. Pretty cool, eh? Everything is unisex sizing and printed on super soft & cozy Bella + Canvas products. All screenprinting was done right here on the Boise Bench by the fabulous Mysto Screenprinting!
Here's the deets:
Wintry Market this weekend
Fri-Sat Nov 17-18: ​Wintry Market​ is happening at Boise Centre this weekend! This year there will be 187 regional artists, makers, and small businesses set up in four rooms of the Boise Centre. It's one of the best places to do some holiday shopping.
​
Admission for Wintry Market $10 for Friday (good both days) or $5 for Saturday, and children 12 and under are free! You can buy tix online in advance or with cash or card at the door. It's happening Friday November 17th 4-9pm & Saturday November 18th 10am-6pm.
From Boise will be at Wintry Market! Find us in Room 130, Booth #156.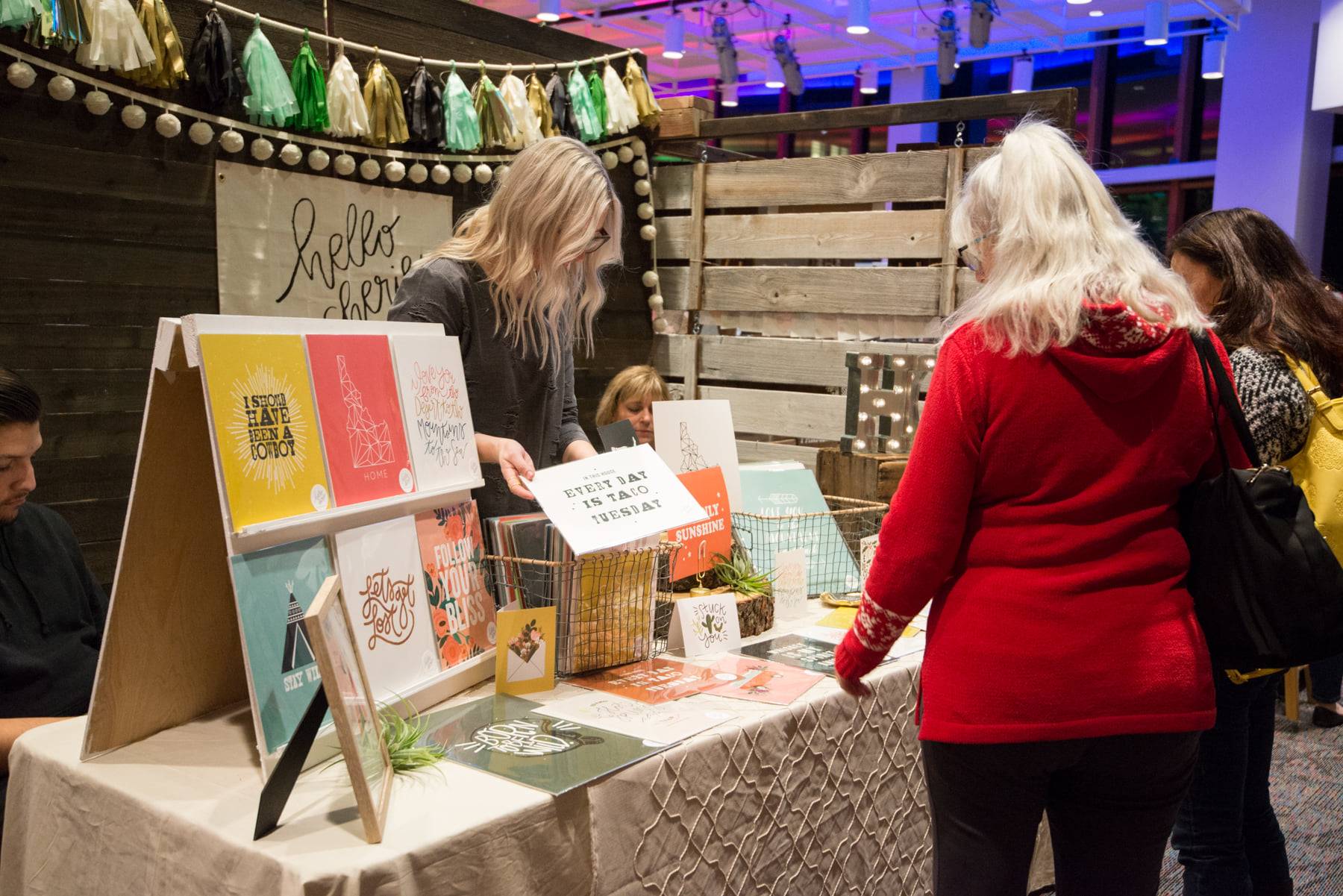 Treefort 2024 lineup announced
​Treefort Music Fest announced the first wave of artists on the 2024 lineup! The lineup includes 113 artists from 23 US states and 14 countries. A few highlights for your listening pleasure: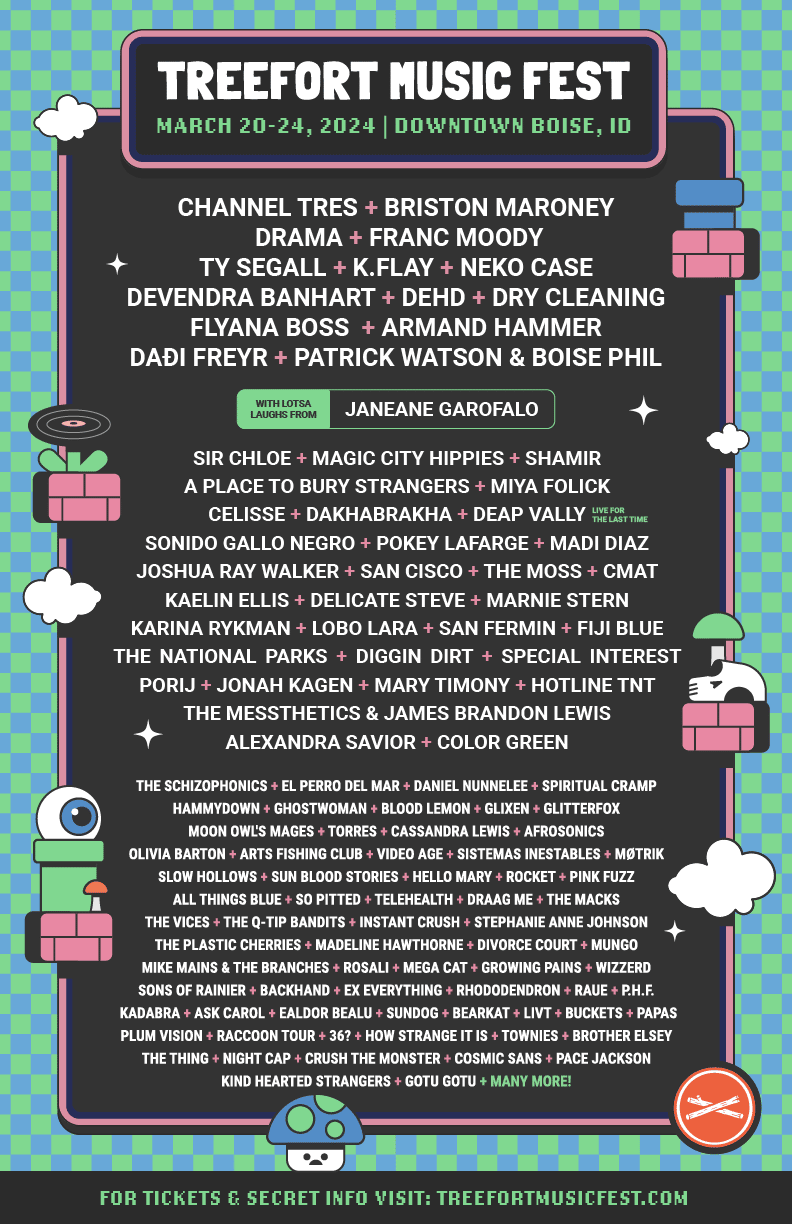 Treefort also announced that Janeane Garofalo will headline Comedyfort 2024! Janeane is a stand-up comedian and actress. She's been on The Ben Stiller Show, The Larry Sanders Show, and Saturday Night Live. She's also been in more than 50 movies, with major roles in The Truth About Cats and Dogs, Wet Hot American Summer, The Matchmaker, Reality Bites, The Independent and more.
Janeane Garofalo is performing one night only, on Saturday, March 23, 2024 at the Egyptian Theatre during Treefort Music Fest. The show is included in a Festival Pass or you can buy a ticket to guarantee entry. If you have a Treefort pass, you will have first come, first served seating on the second level/mezzanine of The Egyptian. If you buy a ticket that seat will be on the first level. Tix are $35-$55 and go on sale tomorrow, Friday, November 17.
In other Treefort news:
Winter recreation prep
TONIGHT: Get ready for snowy adventures at the Winter Recreation Preparedness workshop tonight at Stio Mountain Studio. Learn how to plan & prep for cold trails, camping & traveling with minimal impact, disposing of waste and more. It's from 5-7pm & it's free!
Sat Nov 18: Bogus Basin Terrain Park opens this Saturday! This is the park only, no uphill access permitted because they are still prepping for the official opening on Thanksgiving.
Tue Nov 21: Barbarian Brewing (in Garden City) is hosting a local Snowboard Video Premiere & Winter Kick-off Party! Watch classic ski and snowboard videos all night, ending with Local Snowboard Premiere of FREEDUMB. There's also ski & snowboard themed trivia, "Name That Ski Movie", and board set up races with prizes from Asana Climbing Gym. Goes 6-9pm.
Th Nov 23: Bogus Basin opens for the season on Thanksgiving day! You can buy passes online or at the downtown leasing office. You can still buy daily lift tix or some of the season passes, including the mid-week season pass (Mon-Fri), night season pass (6-10pm), or a Nordic season pass for xc skiing, snowshoeing or fat tire biking. The True Bogus pass (year round), winter season pass, twilight pass (3-10pm), and the Beyond Bogus season pass are all sold out!
Also fyi Sun Valley Resort is also opening on Thursday, November 23.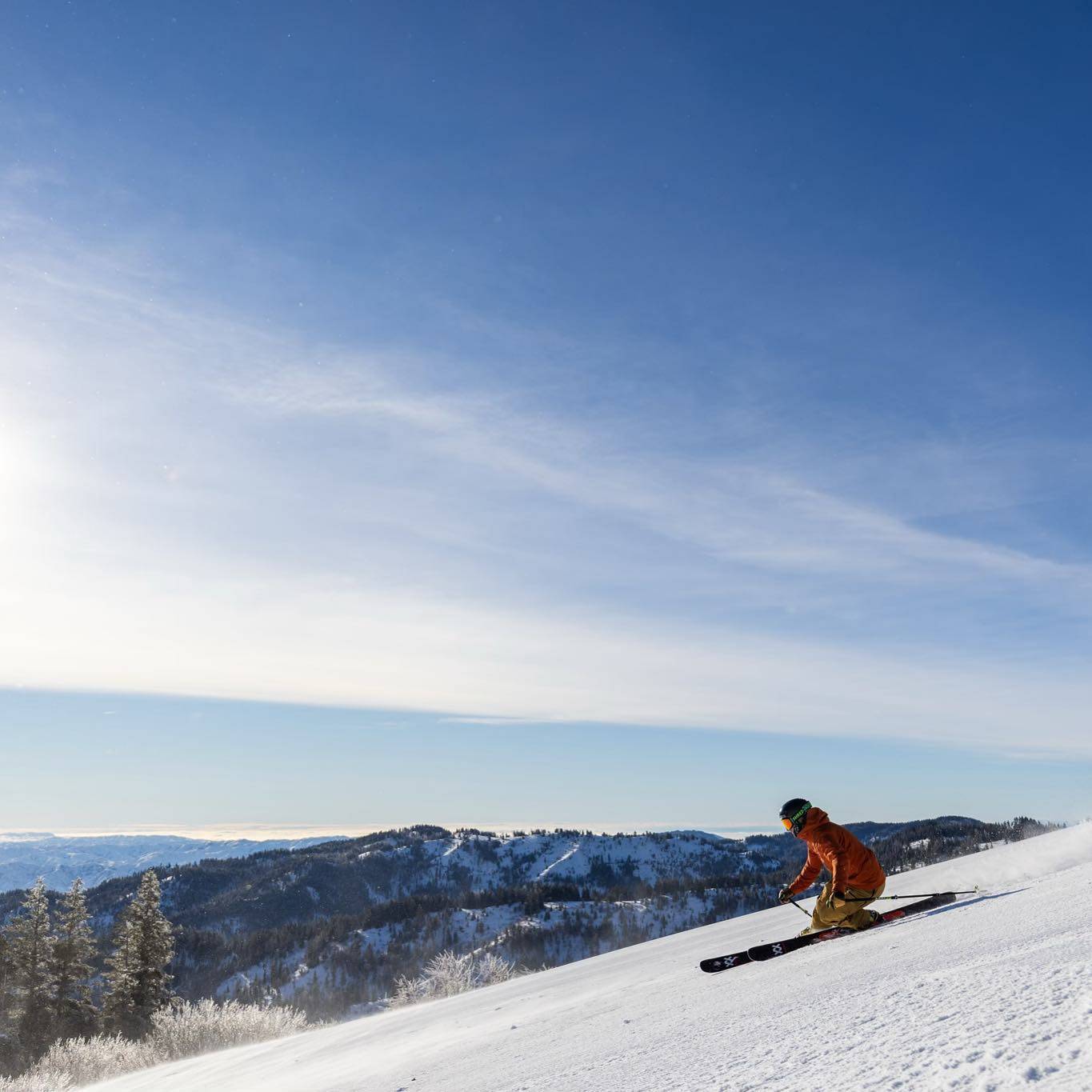 Tunes & shows
​
Comedy & storytelling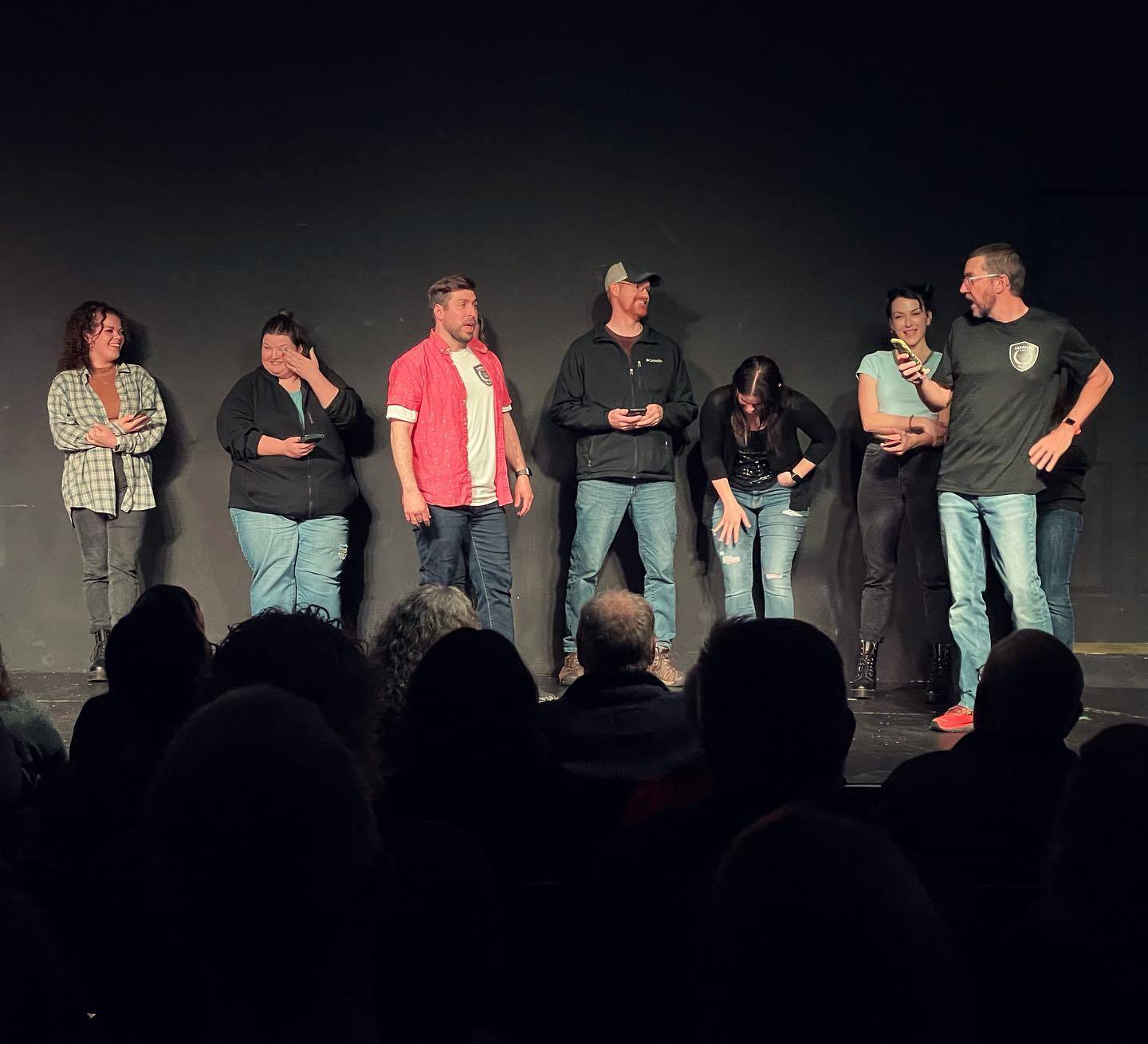 Food finds & things to drink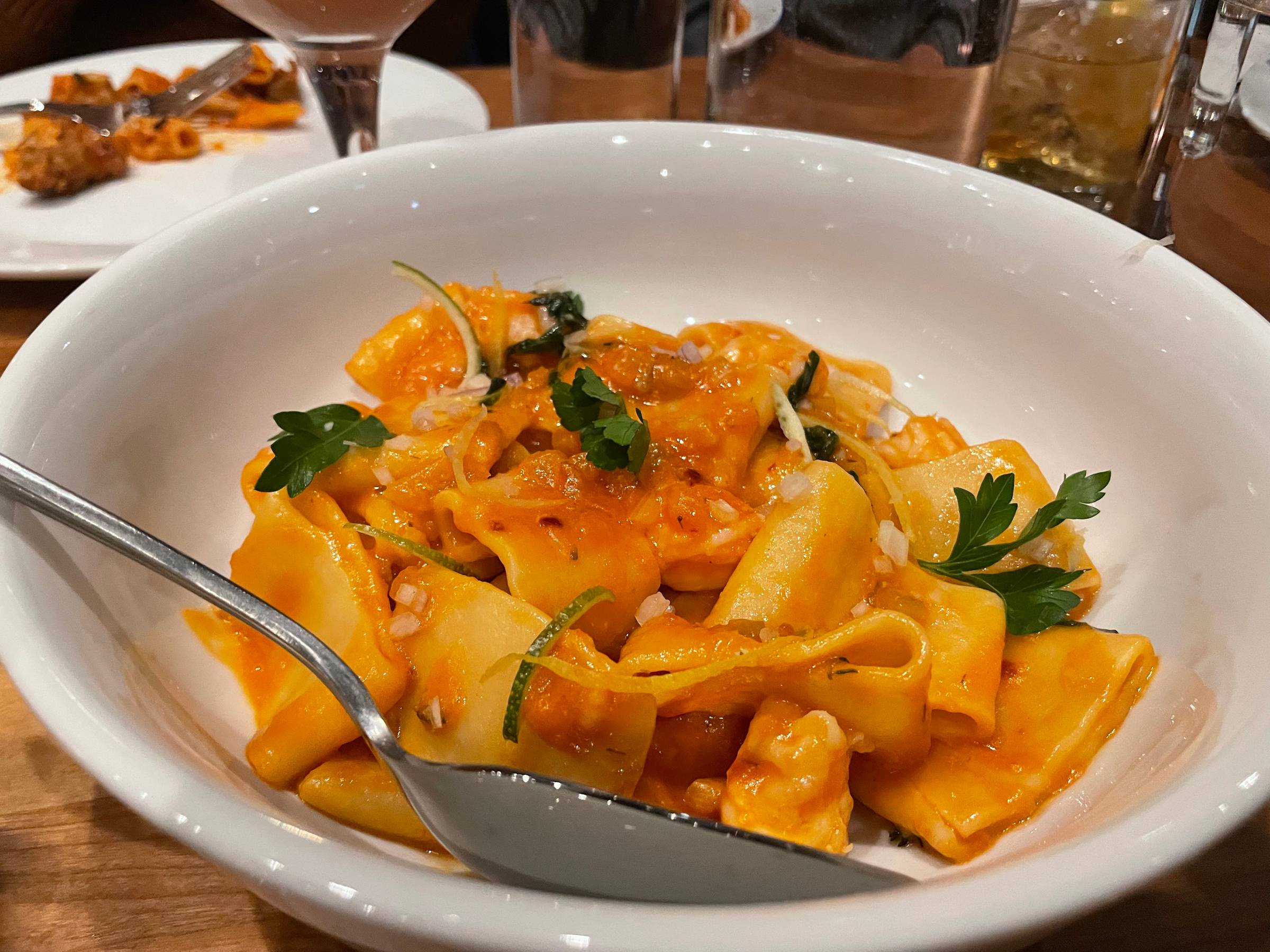 Things to do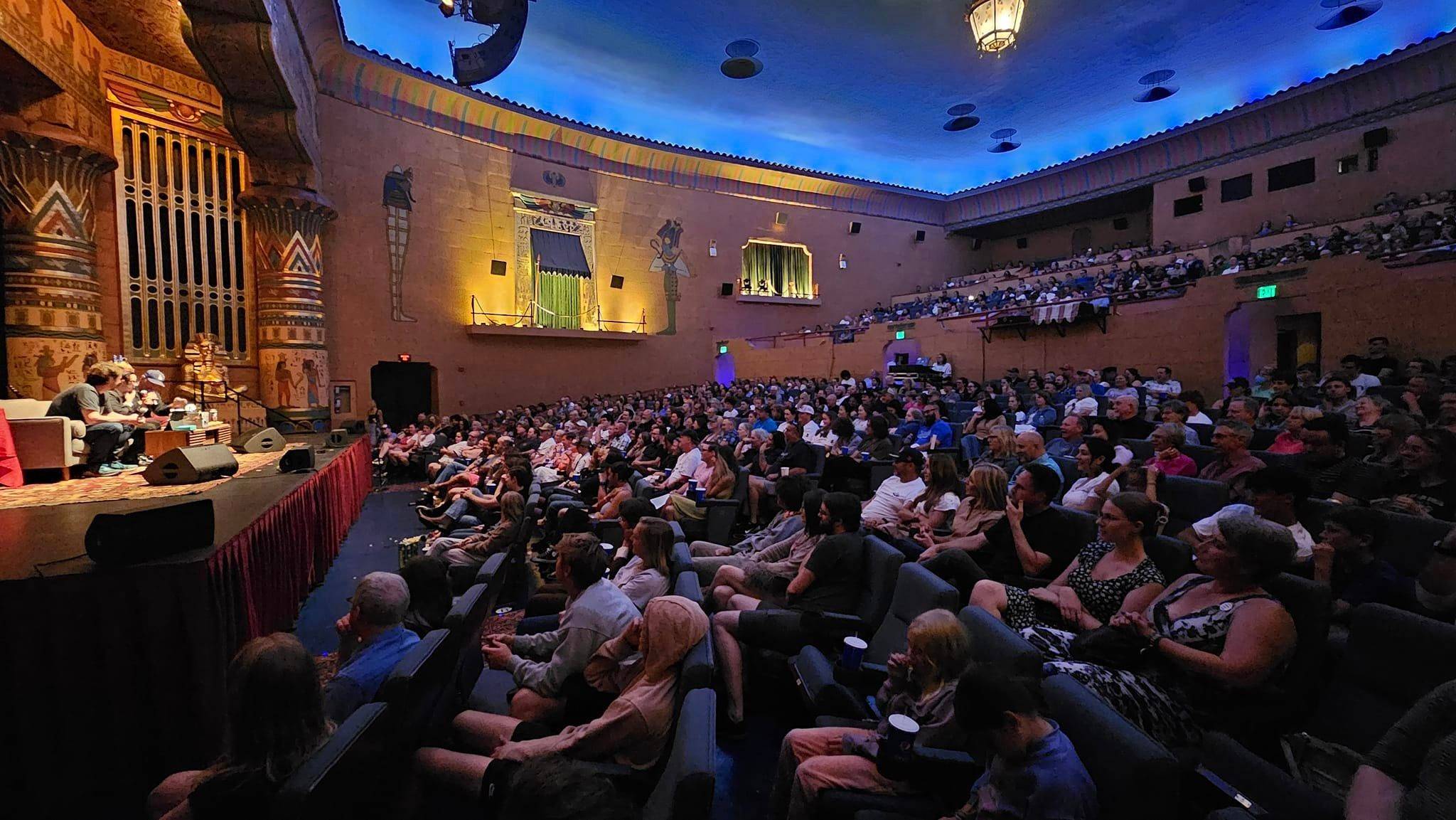 BFFs only
Just trust me...
​Local pizza reddit thread! My go tos are Spitfire, Americana, Black Moon, Front Door and Wylder 🍕
Thanks for reading!
With love from Boise,
Marissa
​
​
​