Hello hello friends! Two quick things:
Next Tues May 30: From Boise's new podcast starts! The first episode is out next Tuesday afternoon, same time as the newsletter. Am I nervous? Just a lil!
Next Thurs June 1: From Boise is doing a First Thursday event at Broadcast Coffee from 5-8pm. We have some *new* stickers/merch for ya & we can meet in real life! There will be a handful of other artists in the same place doing cool stuff, like live screen printing, live music, live painting & more. And Broadcast is doing 15% off all drinks all night! It's going to be really fun! Come see us from 5-8pm at Broadcast Coffee (facing the pink tree park, 1100 W Idaho Street, Suite 105 in downtown Boise). RSVP here!​
Memorial Day weekend things
Mon May 29: Warhawk Air Museum has $5 admission and they are doing Memorial Day Flyovers (subject to weather). You can see the flight plan for the flyover here.
Mon May 29: Idaho State Veterans Cemetery is having a Memorial Day Ceremony at 10am. It's at 10100 N Horseshoe Bend Road in Boise. Public parking & bus services at Optimus Park starting at 8:30am.
Mon May 29: Caldwell Veterans' Memorial Hall is having an open house. You can tour the hall, ask questions & enjoy food. It's free to attend.
Mon May 29: Star Cemetery will have a Memorial Day Service from 10-11am.
May 20-30: The Annual Field of Honor is happening at Reid Merrill Park in Eagle. 600 flags will fly as a tribute to honor our nation's heroes. Flags can be sponsored for $30 & the display is free for all to view.
Aaand a few ideas for things to do:
Go for a foothills walk/hike/run/bike. It's so pretty out there!

Get some sun at Lucky Peak or Arrowrock Reservoir.

Have a picnic in a park.
Go see Little Shop of Horrors at Idaho Shakespeare Fest​

Take an outdoorsy day trip to Celebration Park, Swan Falls area, Jump Creek Canyon, Bruneau Dunes State Park, Weiser River Trail, take a drive on Blacks Creek Road.
Summer shows are coming soooon
Boise has lots of outdoor shows in the summer. Here's what has been announced:
​Tuesdays on the Creek is at Indian Creek Plaza in Caldwell at 6pm. Here's the lineup. It's free & there's a market happening at the same time.
​Jump Jam & Jive is at the JUMP Amphitheater in downtown Boise on Tuesdays at 6pm. It starts June 13. Here's the lineup. It's free!
​Alive After Five is on the Grove Plaza in downtown Boise on Wednesdays at 5pm. It starts June 21 with one of my fave bands ever, The Black Tones. Here's the lineup. It's free!
​Neighborhood Concert Series is in different parks around Boise & happen every other Wednesday. It starts June 14. Here's the schedule. It's free! (PS From Boise is going to have a lil thing at the show at Phillippi Park on June 28!)
​Thursday Thunder is at Chow Public Market on Thursdays at 6pm. It starts June 22. Here's the lineup. It's free!
​Eagle Gazebo Concert Series is at Heritage Park in Eagle on the last Thursday of the month at 6:30pm. It starts tonight & it's free!
​Great Garden Escape is in the Meditation Garden at the Idaho Botanical Garden & happen almost every Thursday. It starts on June 15. Here's the lineup. Tix are $12-$15 and you can add on a charcuterie box or byo picnic!
​Outlaw Field are the big shows at the Idaho Botanical Garden. Here's the lineup. It starts on June 28. Tix prices vary.
​Boise Baroque Orchestra has three outdoor summer shows on August 20, 27, and September 3 at 8:15pm. Each night has different music. Tix are on sale soon.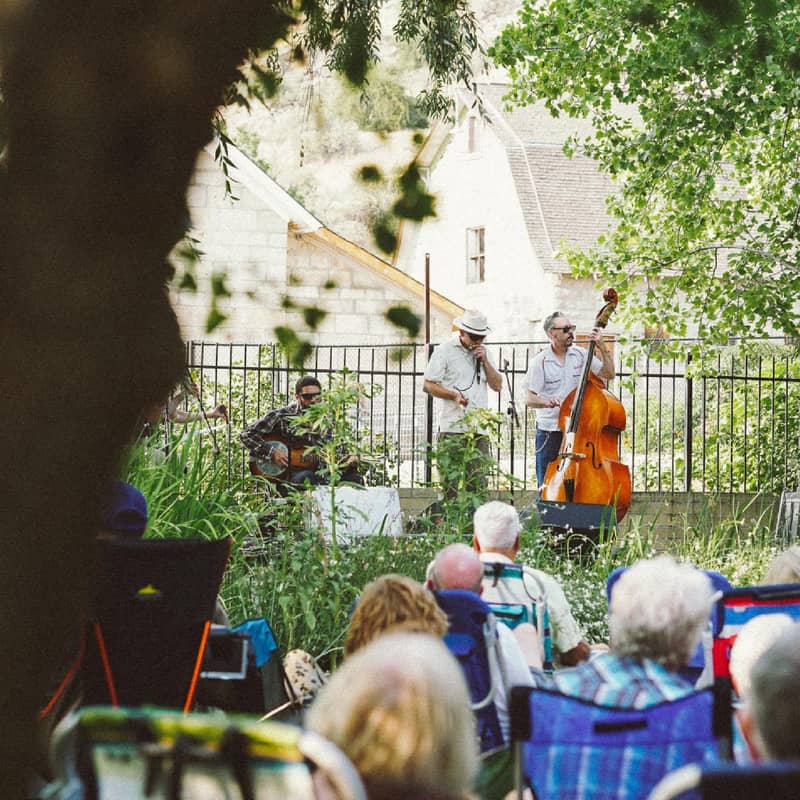 Tunes & shows
Sat May 27: The US Air Guitar 2023 Regional Championships are happening at The Shredder at 7pm. To compete you have to be 18+. It's $15 to watch. Sounds wildly entertaining.
Alsoooo do you by chance know the songs "Island" or "High" by Miley Cyrus; "Like I'm Gonna Lose You" by Meghan Trainor & John Legend; or "Tacoma" by Garth Brooks? All of those songs & more were written by Caitlyn Smith, who is playing at The Olympic tomorrow night! Video below for your listening pleasure.
Comedy & storytelling
Food finds & things to drink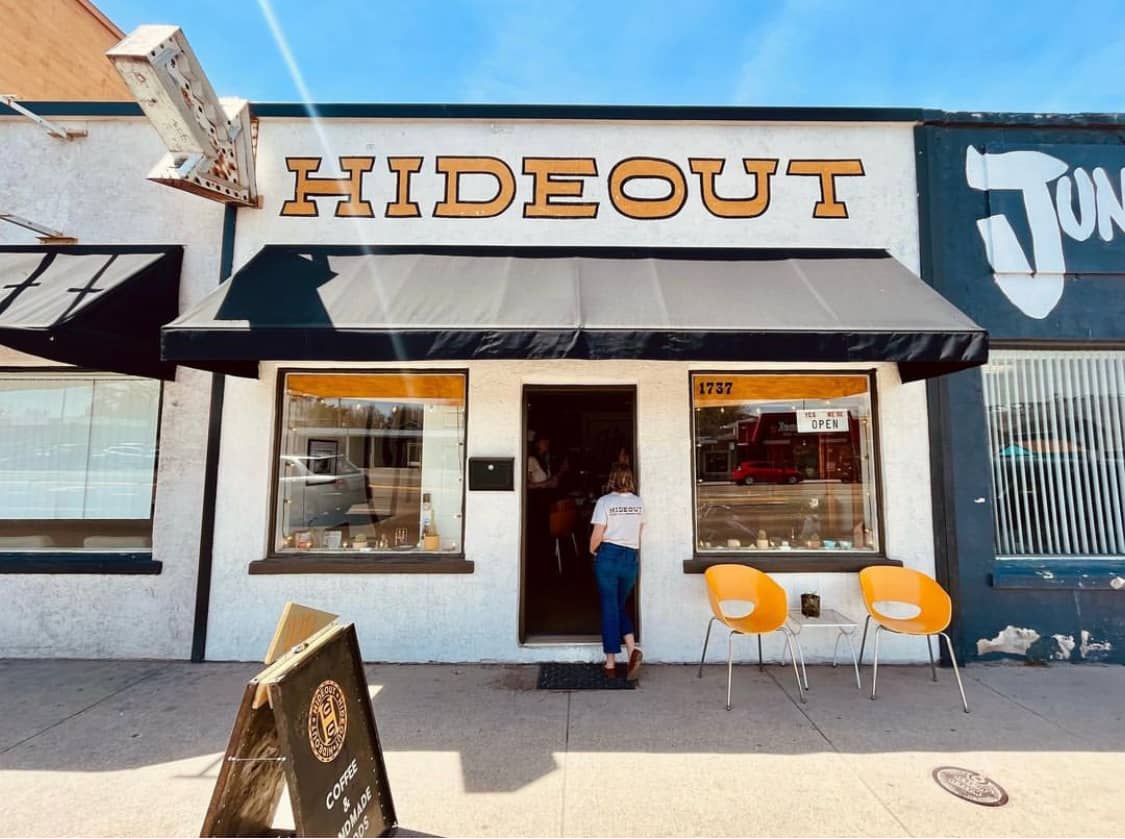 Things to do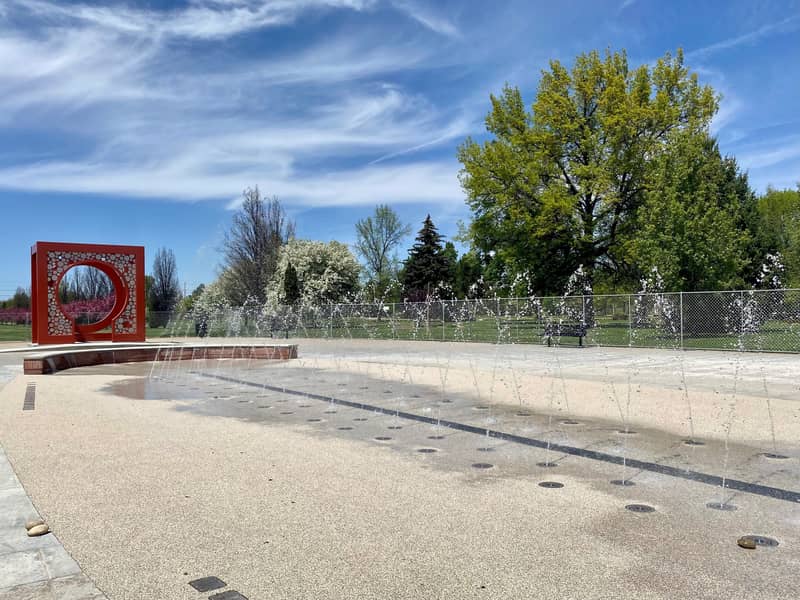 Just trust me...
Thanks for reading! Have a fun weekend!
With love from Boise,
Marissa
​Click here to read & share this story!​
​
Love this newsletter? I'm so glad! You can keep it going by supporting it here.
​
​