ONE WEEK until Halloween, y'all! It's officially spooky season and there are lots of ways to celebrate in Boise and the Treasure Valley. Today's story is my annual How to Halloween in Boise guide. I gathered info on pumpkin patches, corn mazes, haunted houses, and where to get costumes. I also included sections on Halloween with kids, including when and where to trick or treat, plus listed some ideas for Halloween without kids, and two ways to Halloween with your dog. Enjoy, my pretties!
---
In partnership with Tamarack Resort
Looking for a unique venue for your next meeting or event? Head up to Tamarack Resort!
Tamarack offers indoor and outdoor venues of various sizes, plus they have group lodging options and all kinds of on-mountain activities for a fun team bonding experience. And the best part? Tamarack's stellar event staff will help you plan and pull off your entire trip!
​Start planning your next event with Tamarack Resort.​
---
Pumpkin patches & corn mazes
If you haven't already, you need to get a pumpkin! You have lots of options for the whole go-pick-a-pumpkin-on-the-farm thing. Plus most of these places have hayrides, food, and other harvest festival things so you can make a whole adventure out of it.
​Lowe Family Farmstead is the largest of all and is more like a harvest carnival than an average farm. There's a massive pumpkin patch, hayrides, potato sack slides, petting zoo, candy cannon, fire pits. The corn maze is huge and has been going for 25+ years, has been named one of the top mazes in America, and even was on Jimmy Fallon once. They don't mess around. Address is 2500 South Eagle Road, Kuna.
​The Berry Ranch is cute little farm that has berry picking in the summer and pumpkins in the fall. You can also pick winter squash, gourds, and corn. They have meat and honey, too. Cash only. Address is 7998 US-20, Nampa.
​Jordan' Garden Center & Pumpkin Patch has a wide variety of pumpkins plus a hay maze, petting zoo, corn pit, toys & photo ops. This one is perfect for little kids. It's free! Address is 2591 Cole Road, Boise.
​Cherry Hill Farms has a pumpkin patch and a corn maze with two different paths. There's farm animals, corn hole, slides, sling shots and much more. Food, donuts and drinks available too. Address is 19125 Apricot Lane, Caldwell.
​Wissel Farms in Nampa has a pumpkin patch and farm stand open daily from 9am-6:30pm. Free hayrides, too! Address is 11085 Lake Lowell Ave, Nampa.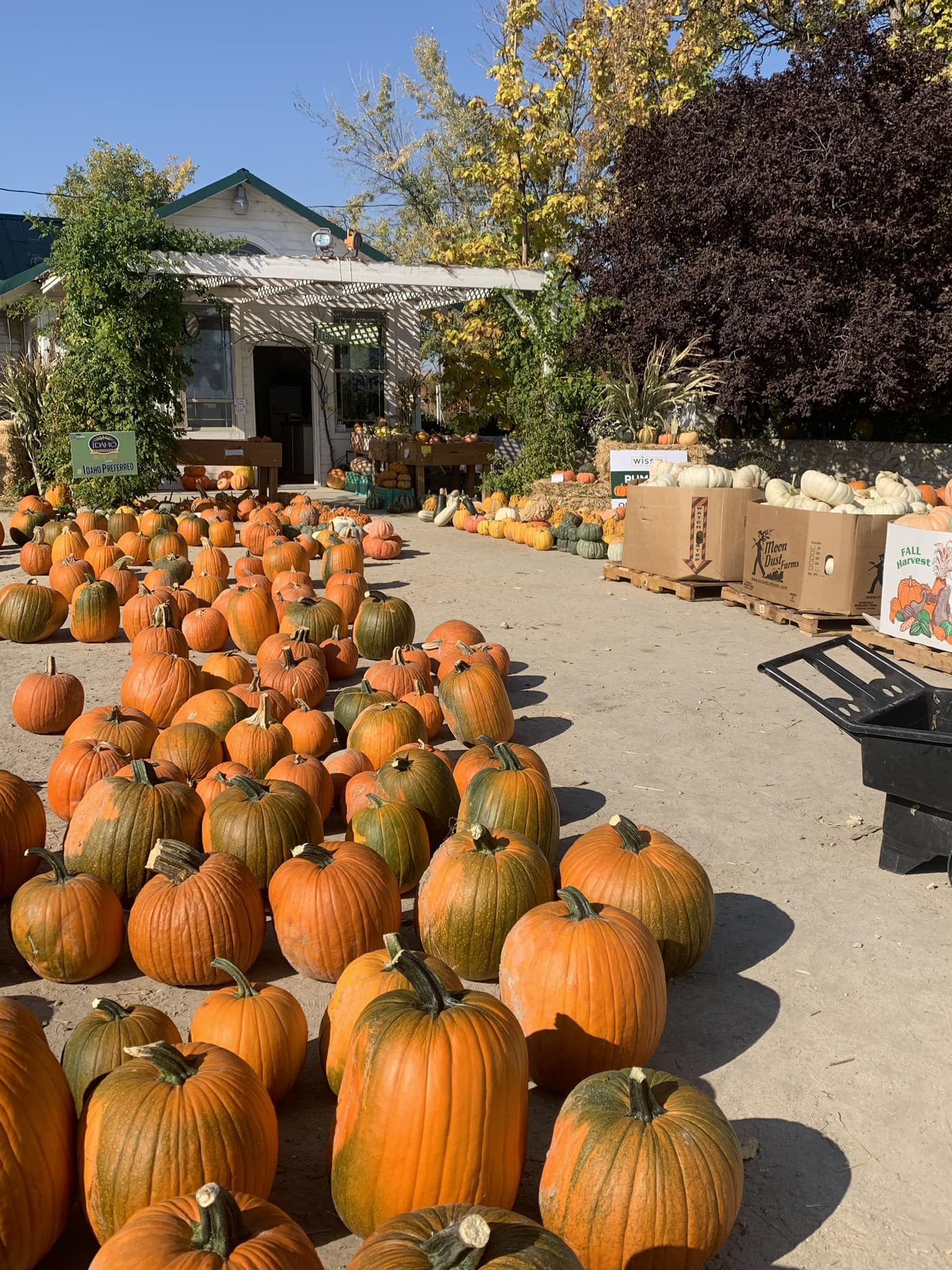 Where to get costumes
​Crazy Neighbor is one of my faves. While it's a little more pricey than thrift stores, the quality of products is worth it. You'll have this stuff for years. They have a huge selection of really nice wigs, accessories, masks, hats, feather boas, makeup, jewelry, and a small costume section, too. Address is 1415 W Grove Street in downtown Boise.
​Serendipity Boutique is not your average thrift store. I feel like I'm kinda giving away my go-to spot here but it's so good I have to tell you. They have a whole corner of vintage costumes, plus racks and racks of cool vintage and funky clothings, shoes, accessories, jewelry and hats. Address is 3117 West State Street in Boise.
​Zurchers is a costume and party goods store by the mall. I wish I didn't love so much but they have so many good things. Everything you could need for a party, aisles and aisles of costume supples, and they have amazing decorations, too. Address is 1157 N Milwaukee Street in Boise.
​Spirit Halloween, of course. Halloween is the only reason why this store exists. Not the highest quality, but reliable. Stores this year are at 303 N Milwaukee Street in Boise; 1804 S Broadway Ave in Boise; 6843 Strawberry Glenn Rd in Boise; 2260 N Eagle Rd in Meridian.
​Re-POP Gifts is not a costume store, but they do have some good stuff if you are doing a fandom/pop culture costume. Accessories, backpacks, socks, hats, t shirts, etc. Address is 210 N 10th Street, Downtown Boise.
​Purple Lotus is not technically a costume store either, but it's a color-forward clothing boutique that has all things LED, neon, sparkly & furry. It's kind of like a place where you would go to buy rave or EDM festival clothing, but nonetheless there's lots of great costume gear. (Think costumes like fairy, mermaid, rainbow animals. You could be a a pack of highlighters with some friends lol.) Address is 5613 W Overland Road, Boise Bench.
​Savers is one of the largest thrift stores in Boise, and they really go big when it comes to their costume section at Halloween. It's like five huge rows of costume stuff, some new and some lightly used. Can't go wrong. Address is 10475 W Fairview Ave, Boise.
Haunted houses
You can see a map of Halloween decorations & haunted houses throughout the valley ​here.
​Haunted World is the largest indoor & outdoor haunted attraction in Idaho! It's over 40 acres and takes 1.5-2 hours to complete. Go through Hacksaw Jim's Stanky Cellar, Voorhee's Dilapidated Shack, Vertigo's Tunnel, Leon's 55-foot Slide into Darkness, and Cannibal Lecter's Carnival of Pigs. The haunted house, Skullvania, is a hostel asylum gone spooky. This one is only about 15 minutes. Tickets are $30-$50 (+tax) and includes both Haunted World and Skullvania.
​Requiem is a 13,000 sq ft haunted house in downtown Caldwell. Lots of jump scares, blood, gore, clowns, skeletons, strobe lights and more. Tickets have to be purchased online and are $20 for age 13+ or $15 for ages 12 and under.
​​Haunted Tunnel of Terror – Ever been to a haunted car wash? Every year Bluebird Car Wash on Fairview Ave is haunted from 7-9pm on October 27 & 28. All proceeds go to Bustin' Out of Boise.
​Psycho Circus at Cimarron is a residential creepy clown circus at 4304 S Cimarron Ave in Boise. It's going 8-11pm on Friday, Oct 20, Saturday Oct 21, Friday, Oct 27, and Tue Oct 31. It's free but you can also give them a $5-$10 donation.
​​Haunted Hallways Maze is a residential haunted maze at 5009 Eugene Street in Boise, directly next door to the James Castle house. The front yard maze has numerous and confusing directions, unique handmade creatures & the Hungry Baby Doll Room which will cause you to never look at baby dolls the same again. It's going October 21-31 and it's free!
​Boise Bench Haunted Zombie T​oyland is located at 2029 S Columbus Street. This is the 8th Annual and it's "basically the thrift store version of Harrison Boulevard". There's 250 bloody baby dolls in this backyard-turned-cemetery. It's creepy but family friendly. It's free & open on Halloween night only 6-9pm. A lot of the neighbors around here go all out too, Columbus and Lemhi Streets on the bench.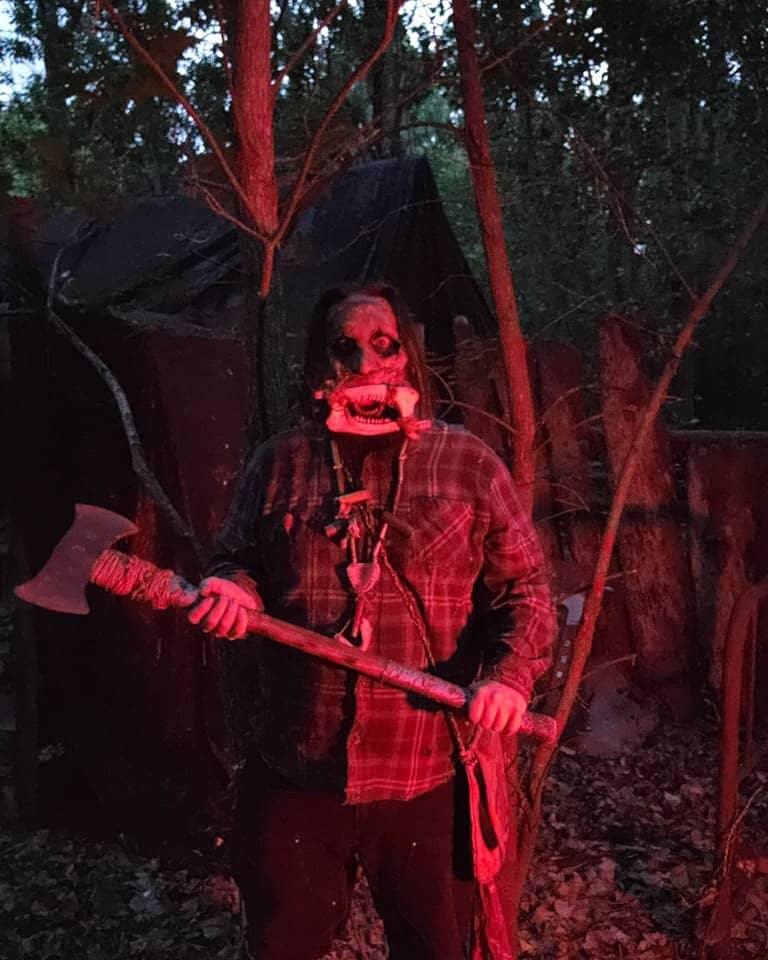 ---
Sponsored by Downtown Boise Association
Get a taste of Downtown Boise
The 13th year of Taste of Downtown Boise starts this Friday, October 27! Nearly 50 downtown Boise bars and restaurants have created special menus for you to enjoy. There's so many options! You can create a progressive meal with $12 specials, meet up with friends for social hour, or plan a cute date night with a prix-fixe dinner. In addition, a handful of downtown Boise businesses have special experiences happening over the next 10 days.
Taste of Downtown Boise is Friday, October 27 through Sunday, November 5, 2023. Check out the menus & events here!
---
Halloween with kids
When trick or treat
On Halloween, which is next Tuesday, October 31. There's a few neighborhoods that go all out (see below), but most neighborhoods have kids that will go door-to-door on Halloween evening, even on school nights.
There's trunk-or-treats and events leading up to Halloween, too. Here's a few:
Where to trick or treat
North End: Harrison Blvd is the go-to spot for trick-or-treating. People go allll out on Harrison, with huge displays and typically the road is closed for at least a few hours for trick or treating. Also the neighborhoods surrounding Harrison are very easily walkable and safe, and I'm sure those houses would love some trick or treaters, too!
​Boise Bench: Obviously there's the Boise Bench Haunted Zombie T​oyland at 2029 S Columbus Street. The houses in the neighborhood go all out too!
East End: A fun & safe neighborhood with lots of kids and big old houses. The Old Pen also has some Halloween events going on.
Collister Neighborhood: Another safe and walkable neighborhood. This is also where the ​​Haunted Hallways Maze is located. There's another house at 6372 W Parapet Ct that has light show synced with music.
Winstead Park/West Bench: There's a few houses here that went all out too. There's a house at 6114 Lubkin Sreet that has a spooky selfie station. Another house at 9550 Linfield Drive has a James Wan-inspired yard (James Wan is the filmmaker behind the Saw movies, The Conjuring, and Insidious) with all handmade props, animatronics, backdrops.
I also consulted some friends in Meridian and Nampa and they said that sticking to your neighborhood or subdivision is the move for Trick or Treating.
Halloween without kids
Fri Oct 27: The Shrining is happening at Shrine Basement with local bands Floating Witches Head + Enigma Machine + Have You Seen This Ghost? + DJ Ralph. Tix are $6.66. 18+
Fri Oct 27: Potter Wines is hosting Murder Mystery Night at the Skull Manor Costume Ball. You'll be assigned a character in the murder mystery storyline. Tix are $48 and includes a glass of wine or beer, individual charcuterie plate, costume contest, and an evening of fun. 21+
Sat Oct 28: Voodoo Cellar is having a Halloween party from 9pm-12am. Costume contest with over $300 in prizes. Admission is $5 and you get a jello shot. 21+
Sat Oct 28: A Thriller Dance Class + Parking Lot Flash Mob is happening at Potter Wines from 3-5pm. Tix are $10 and zombie costumes are encouraged.
Sat Oct 28: Howl at the Moon Bar Crawl is 4 clubs (Amsterdam, Karma, Roddy's and StrangeLove) for $25. There's a costume contest at each stop! 21+
Fri-Sat Oct 27-28 & Tue Oct 31: Trick or Drink Halloween Bar Crawl is happening at Cactus Bar (check in + pick up wristband), Camp Cocktail, Front Street Lounge, The Loading Dock, Parrilla Grill, SpaceBar, and House of Western. Your wristband gets you into all locations and drink specials all night.
Halloween with your dog
Sat Oct 28: Hops & Bottles is having a party and dog costume contest. There's prizes for best costumes, giveaways, and more. Goes 3-6pm. 21+
Sat Oct 28: Payette Brewing is having a dog party, dog costume contest, and bingo. There will also be a natural pet treat vendor and food truck. Goes 5-8pm. Also if you or your dog wear a costume you get a $1 off beers all day!
Ok that's all I got for you today. There's a lot more parties and shows and Halloween things happening this weekend. I'll have them all listed for ya in Thursdays newsletter.
Thanks for reading!
With love from Boise,
Marissa
​
​
​