So, I love Halloween. LOVE it. Hands down my favorite holiday and time of year. Everything is pretty and dying – a lovely combo. And you get to dress up however you want and be weird and it's all socially acceptable. So fun.
Luckily, Boise is a very fun place to be for Halloween. And because I like to go all out, I've got a few suggestions for ya.
But first, some Halloween lore.
You may or may not know that many of our present-day Halloween traditions come from the ancient Celtic festival, Samhain, which marks the end of harvest seasons and the beginning of winter. It's meant to welcome the "dark half of the year" and was believed to be a time when the barrier between the spirit world and Earthly world was let down. Souls, both good and evil, were believed to roam the Earth on this night.
Costumes were a big part of Samhain. Because spirits are believed to be roaming, people would light bonfires and dress up as animals or monsters to trick spirits that may be in their homes or villages.
The tradition of carving pumpkins stems (lol) from an Irish myth about Stingy Jack. Jack must have been a real ass or something, because when he died God wouldn't let him into heaven and the Devil wouldn't let him into hell. He was left to roam the Earth for all of eternity, so the people of Ireland started carving demonic faces into turnips to scare away Jack. When Irish families immigrated to America, they kept the tradition going, but carved pumpkins instead of turnips. Who knew?! Now you do.
Ok, onto Halloween-ing in Boise.
Pumpkins
If you haven't already, you need to get a pumpkin. To keep Stingy Jack away, obviously!
You have lots of options for the whole go-pick-a-pumpkin-on-the-farm thing. Plus most of these places have hayrides, food, and other harvest festival things so you can make a whole adventure out of it.
Lowe Family Farmstead – This is probably the largest of all and is more like a harvest carnival than an average farm. There's a massive pumpkin patch, hayrides, potato sack slides, petting zoo, candy cannon, fire pits, and like 500 more things to do.
​Linder Farms – The farm has new owners as of this year! Fall Festival is currently in full swing Monday-Saturday through Halloween. Pumpkins, kids activities, axe throwing, sunflower fields and more.
​Twin Oaks Farms – Apparently this is the largest pumpkin patch in Idaho. They also have all the farm activities like hayrides, corn picking, games, etc. Open daily!
​The Berry Ranch – This cute little farm has berry picking in the summer and pumpkins in the fall. You can also pick winter squash, gourds, and corn. They have meat and honey, too. Cash only.
If you just wanna grab one, my go-to place is the Old Fashioned Fruit & Veg farmers stand on Broadway Ave. They are so nice and also they have amazing pie.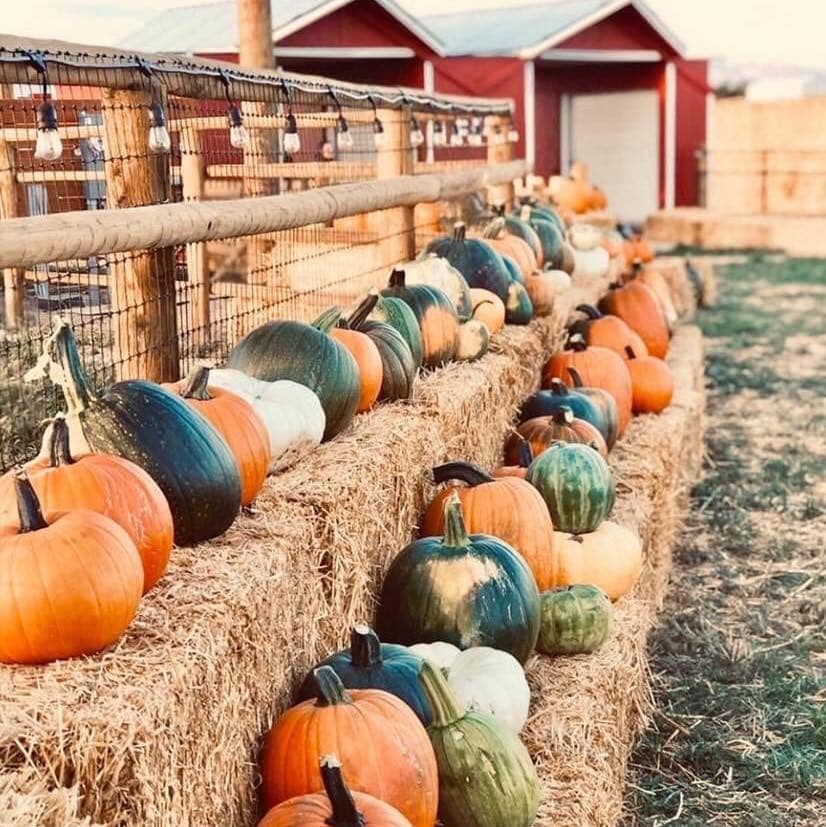 Costumes
Costumes are a necessity for Halloween. I truly love dressing up and therefore I've scouted out the best spots to get a costume. Also, this is totally a personal opinion, but consider taking the tiny bit of extra effort and going to a little local shop for some of your Halloween goods. Amazon and Spirit Halloween don't need your biz like our local shops do, ya know?
Crazy Neighbor – A little more pricey than thrift stores but exceptional quality of wigs, accessories, masks, feather boas, makeup, and a costume section, too. Also sometimes they have costume makeup workshops.
The Reveal – This place opened last month in Boise Towne Square Mall. They have a pretty good selection of costumes, accessories, hat, and make up. And they rent costumes, too.
Purple Lotus – This is a color-forward clothing boutique that has all things LED, neon and sparkly. It's kind of like a place where you would go to buy rave or EDM festival clothing, but nonetheless there's lots of great costume gear here.
​Bella's Grove – This one is the real deal. You can find some costume-y things here, but Bella's Grove is an authentic witch, vodou, pagan, and herbal supply shop. It's been running since 2005 and is honestly a really cool and interesting place.
Serendipity Boutique – Not your average thrift store. I've always had really good luck here and they have the costume section up year-round. This is your place for finding vintage costumes and clothing, as well as newer styles. Great shoe and accessory selection, too.
Savers – As one of the largest thrift stores, Savers really steps up when it comes to their costume section. It's like five huge rows of costume stuff, some new and some lightly used. Seriously cannot go wrong here.
Restyle Animal Rescue Thrift Store – They always have a seasonal section of the store and I always have pretty good luck.
Haunted Houses & Corn Mazes
​Boise Bench Haunted Zombie Toyland – This is the 6th Annual and it's "basically the thrift store version of Harrison Boulevard" with almost 200 bloody baby dolls in this backyard-turned-cemetery. It sounds scary but its PG so bring your kids. It's free & open on Halloween night only.
​Haunted Tunnel of Terror – Ever been to a haunted car wash? Me neither. Bluebird Car Wash has this going at several locations for two nights only, October 29 & 30 from 7-10pm. It's $18 and each location is sending all proceeds to a local nonprofit!
​Haunted World – This is a 35-acre outdoor experience :o You'll make your way through Gristle's cornfield, Dungeon of Torture, Hacksaw Jim's Stanky Cellar, Voorhee's Dilapidated Shack, Vertigo's Tunnel, Leon's 55-foot Slide into Darkness, Cannibal Lecter's Carnival of Pigs, and more. It takes about 45 minutes to an hour. There's also Skullvania, a hotel asylum gone spooky. This one is only about 15 minutes. Tickets are $27-$32 (+tax) and includes both Haunted World and Skullvania.
​Requiem – The newest and largest indoor haunted house in the area, Requiem is 13,000 sq ft of scary stuff in downtown Caldwell. Lots of jump scares, blood, clowns, skeletons, strobe lights and more. Tickets have to be purchased online and are $18 for age 13+ or $13 for ages 12 and under.
​Lowe Family Farmstead corn maze – The big mama of all corn mazes. It's been going for 25 years, has been named one of the top mazes in America, and even was on Jimmy Fallon once. They do a different design every year and it's so impressive!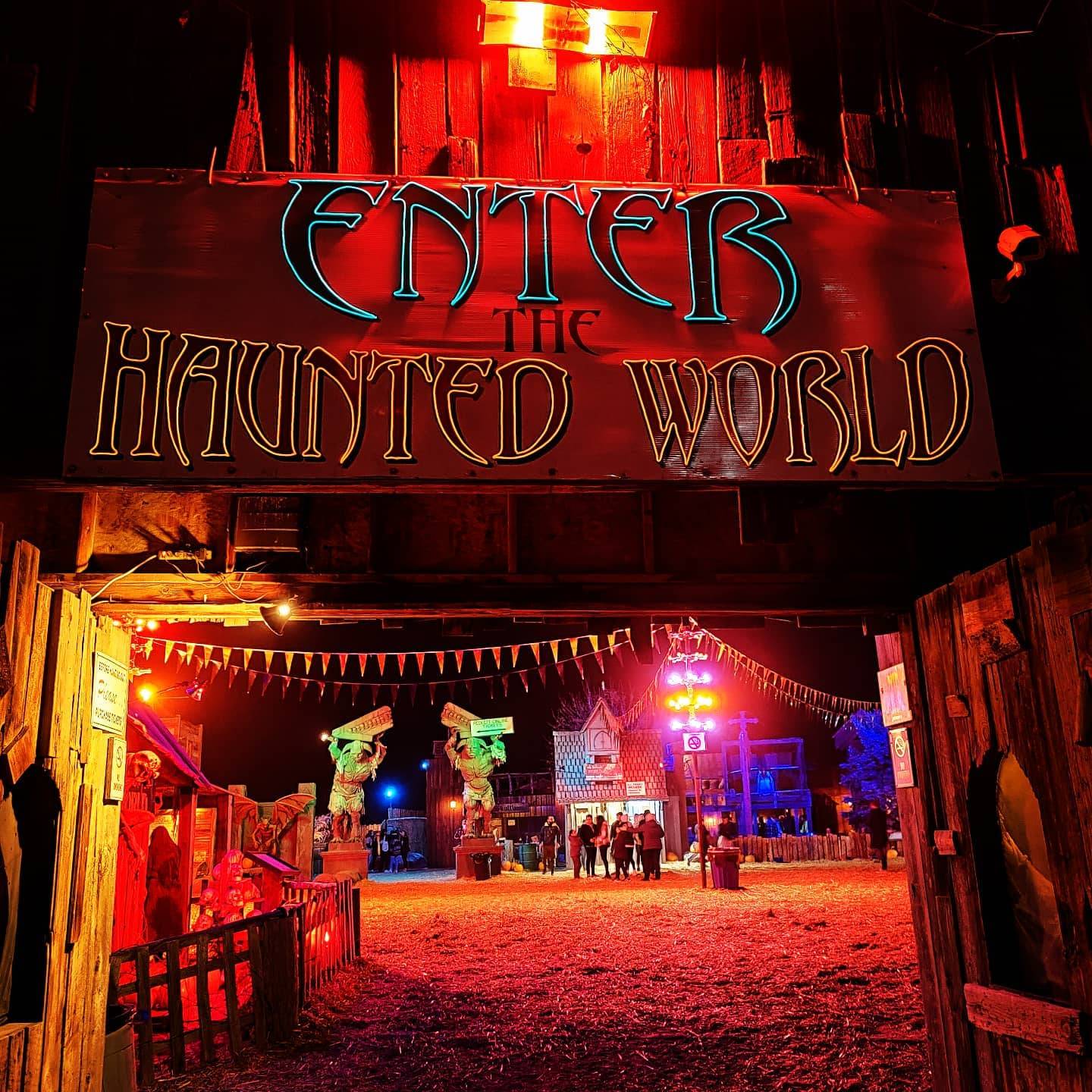 Halloween Events
Oct 21-31: Helhest Helfest at Mad Swede Brewing
Oct 22: Beetlejuice at The Egyptian
Oct 23: Boise Horror Burlesque Show at The Balcony
Oct 23: Thriller Dance Class + Parking Lot Flash Mob at Potter Wines
Oct 23: H48/2021 Festival & Awards (horror short film fest) at The Egyptian
Oct 23-24: Paranormal Investigation at the Old Idaho Pen
Oct 26: Scary Story Hour at Meriwether Cider Co.
Oct 27: Sweet Escape at the Old Idaho Pen
Oct 27: Interview with the Vampire at The Egyptian
Oct 28: Haunting History at the Old Idaho Pen
Oct 28: All Community Halloween Party at JUMP
Oct 28: Hoodini's Trick-or-Treat Trail​
Oct 29: By The Fire Friday at the Old Idaho Pen
Oct 29: Night of the Living Dead at The Egyptian
Oct 30: Raising Spirits at the Old Idaho Pen
Oct 30: Squawky & Spirits at the Old Idaho Pen
Oct 30: Hocus Pocus at The Egyptian
Oct 30: Rocky Horror Picture Show at The Egyptian
Oct 30: Howl-O-Ween Dog Costume Contest at Hops & Bottles
Oct 30: Scaryfort at Guru Donuts
Oct 30: Bring Comedy Backyard's Joke-O-Lantern show
Oct 30: Spoooookky Halloween Party at Meriwether Cider House (downtown)
Oct 30: Sturman's Halloween Party at Sturman's Wine & Cigars
Oct 30: Twisted Halloween Yoga at Twisted District Brewery
Oct 30: Halloween Milonga at Ochos
Oct 30: The Fabulous Chancellors Annual Halloween Ball at The Riverside
Oct 31: The Nightmare Before Christmas at The Egyptian
Oct 31: A Throwback Halloween at Treasure Valley Skate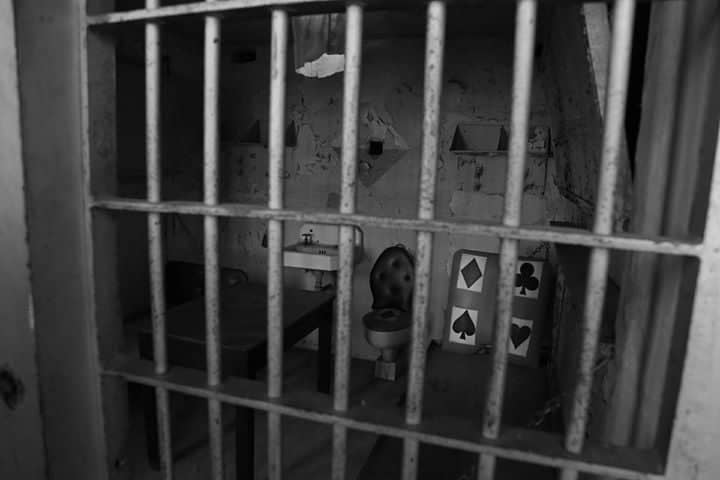 Harrison Boulevard
This majestic street in the North End goes allllll out for Halloween and has been for years. Take a stroll down the street to check out decorations. On Halloween, Harrison will be a few thousand trick-or-treaters. Houses go all out with themes, parties, and lots of candy.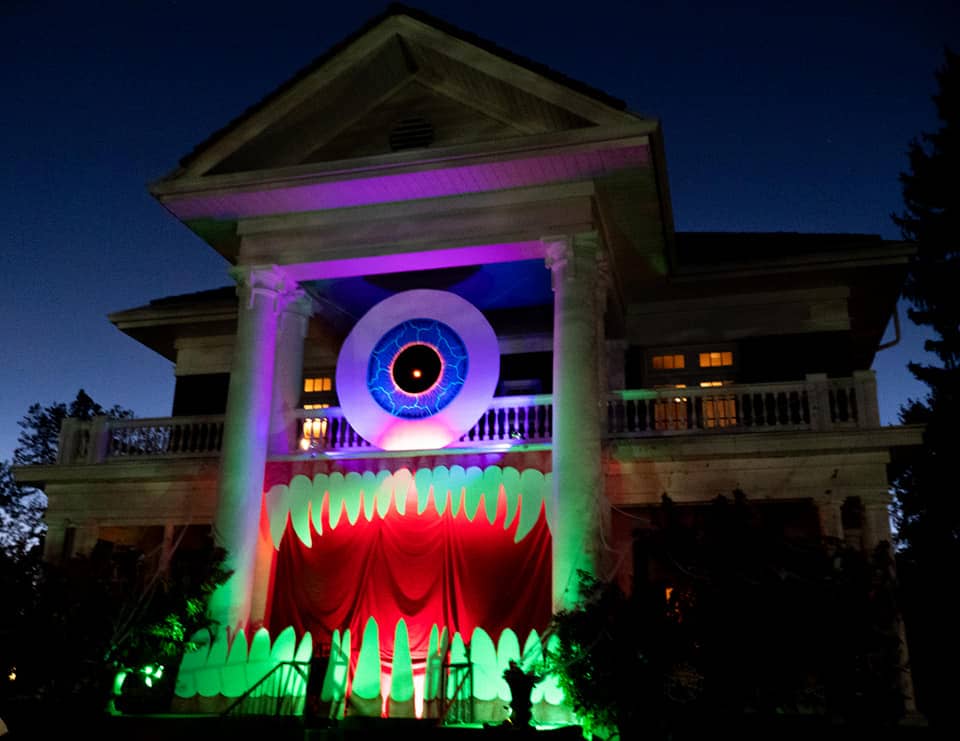 Halloween tunes & shows
Oct 29: Raccoon Tour, A Residual Affinity, The Joyrunners, Illicit Nature at The Shredder
Oct 29: Halloween Dance Party with the Ashley Rose Soul Band at Mad Swede Downtown Brew Hall
Oct 29: Sol + Sam Lachow at Neurolux
Oct 30: 6th Annual Grateful Halloween Show at VAC
Oct 30: Punk Rock Halloween w/ Karate Riot, Dumpster Fire, and Groggy Bikini at Vista Bar
Oct 30: New Age Affair, Lieform and K-Spar at The Shredder
Oct 30: Mega Bog w/ Marina Allen, With Child at Neurolux
Oct 30: Colony House at The Olympic
Oct 30: HaloWOHeen at Reef
Oc 31: Floating Witch's Head at KIN
Oct 31: Afro-American Halloween Party at Neurolux
Oct 31: Dueling Pianos Halloween Party at Ironwood Bar and Grill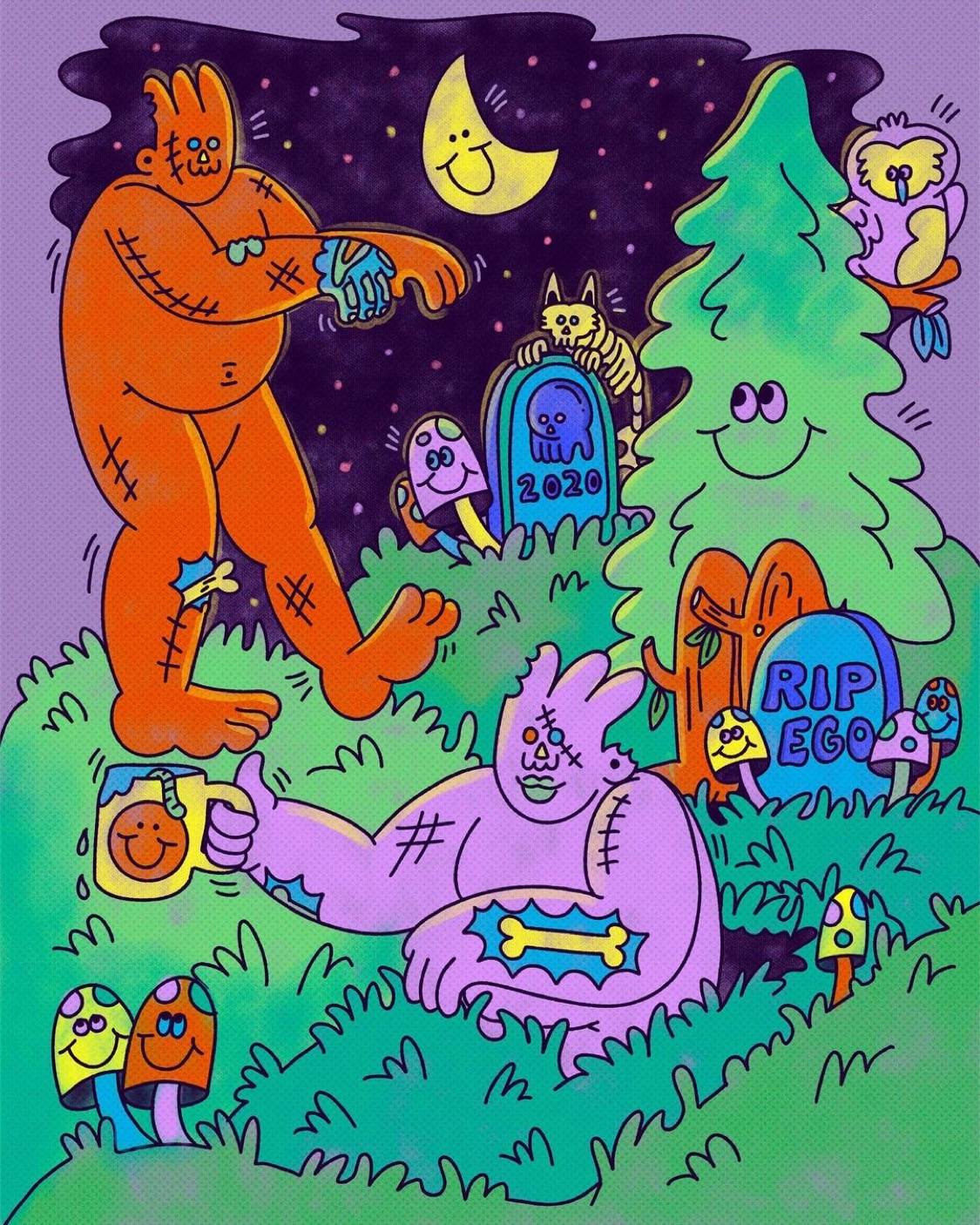 Have a very spooky & safe Halloween!
With love from Boise,
Marissa