Hey friends! I am dreaming of spring right now. This year I am really going for it with a garden and trying to make my yard look better while not using so much water. Last summer I was dumping money into my lawn in the form of water and it still looked like terrible. Can you relate? Ha!
Soo in the spirit of gettin' ready to garden, I put together a guide to gardening in Boise for all of us. I'm no expert though, so I started by talking to an actual expert, Katie from Front Yard Fresh.
Here's allll the things we need to know about gardening in Boise.
Q&A with Front Yard Fresh
Katie is a nurse, mom, Meridian native, and owner/garden coach at Front Yard Fresh. While Katie was in college, she took a wildlife biology course with a professor who lit a fire for her about gardening. She vividly remembers him telling the class that the world didn't really need any more wildlife biologists. Rather, the world needs nurses, doctors, plumbers, teachers, everyone, to have a garden. He told them that ordinary people growing a garden is what would make the biggest difference and impact on our environment.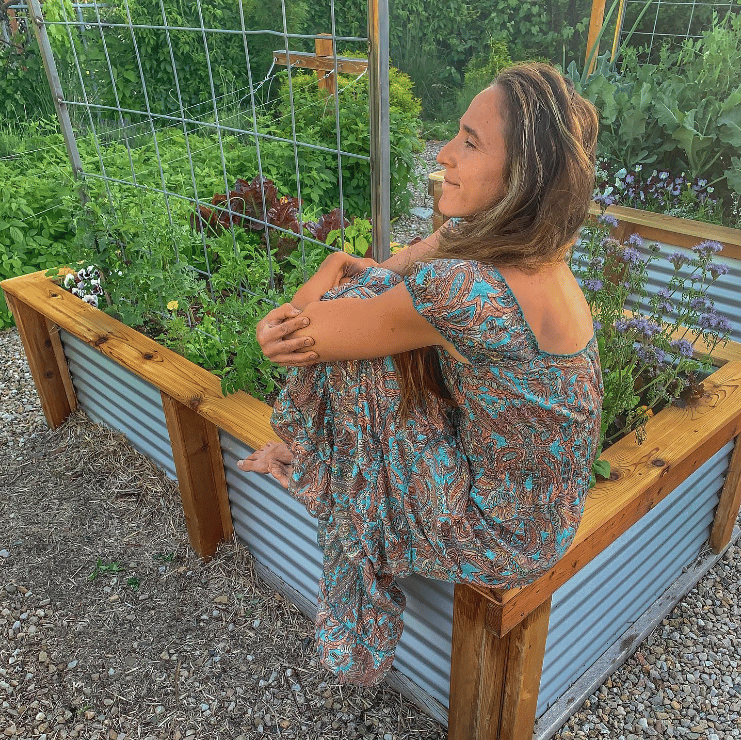 "Hearing that was super impactful for me, because it felt like an ordinary thing that I could do – no matter where I was, no matter where I lived, I could make an impact on our environment by having a garden," said Katie.
After that class, Katie always had a garden. Whether she was in an apartment or renting a house, she always grew something.
Katie eventually became a nurse and while working in the healthcare industry she became even more connected to food as medicine. She balanced her nursing job and working on a CSA (community shared agriculture) farm called Earthly Delights. On the farm she learned the entire farming process, from starting seeds all the way to saving seeds. She also tried multiple times to start a garden at the hospital.
"I've always wanted to integrate those two concepts – healthcare and food production – in a really intentional way," said Katie. "There are so many cool models who are out there, where they're growing food at the hospital and putting it in their cafeteria. And being able to walk in a beautiful garden while you're healing, or having family members or even hospital staff being able to wander through a garden – it's really amazing. That's something I would love to still do someday."
After trying and failing multiple times to start a garden at the hospital, Katie decided to transform her whole front yard into a garden.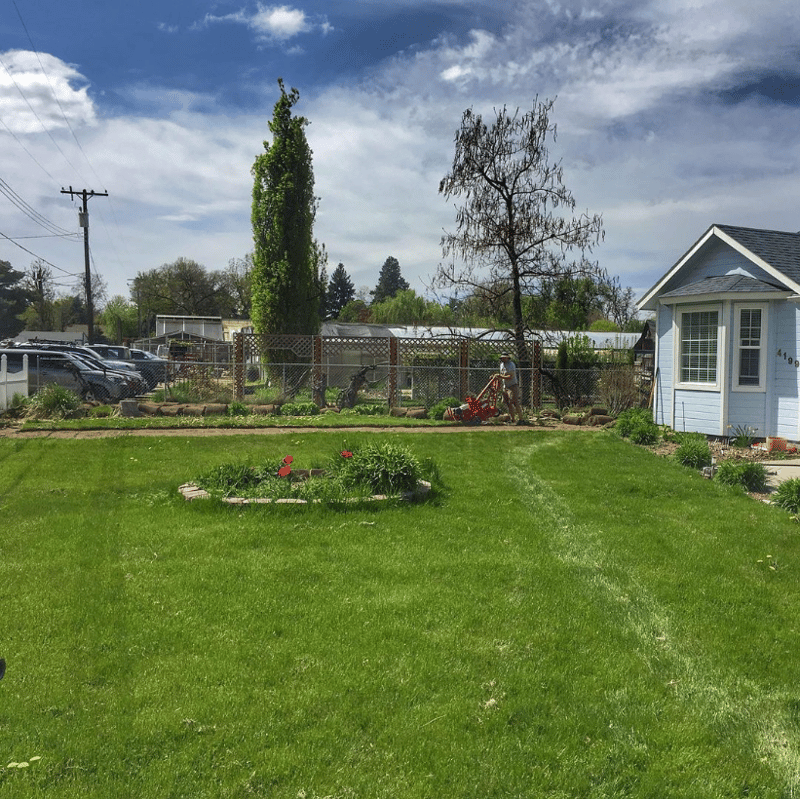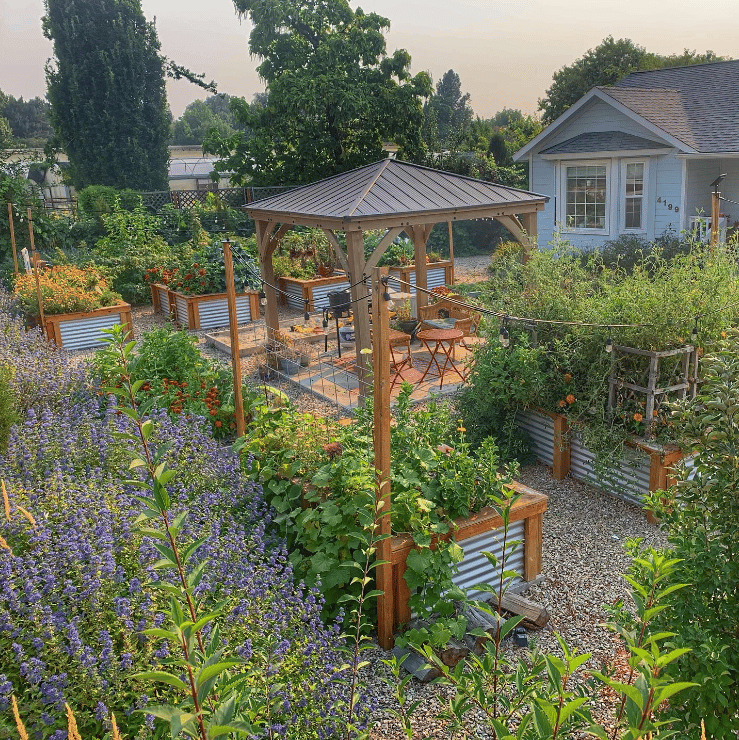 "It was just unused grass. My husband and I made a plan and executed with some landscaping help," said Katie. "From there, I decided to actually start a business as well and help people convert some small part of their land into a beautiful food-growing garden with vegetables and herbs."
That business is now Front Yard Fresh. And she's here to answer our burning garden questions!
What factors should someone consider when starting a garden in Boise?
Start small. If you're brand new, it's always nice to start small with containers – especially if you're testing out a spot in your yard or you're not super familiar with your space. It's nice to start small with containers like raised beds or planters and just see how well things grow in those spaces over time. Even just starting with one small raised bed is a really great way to see if it's a good place for it. You can always add more!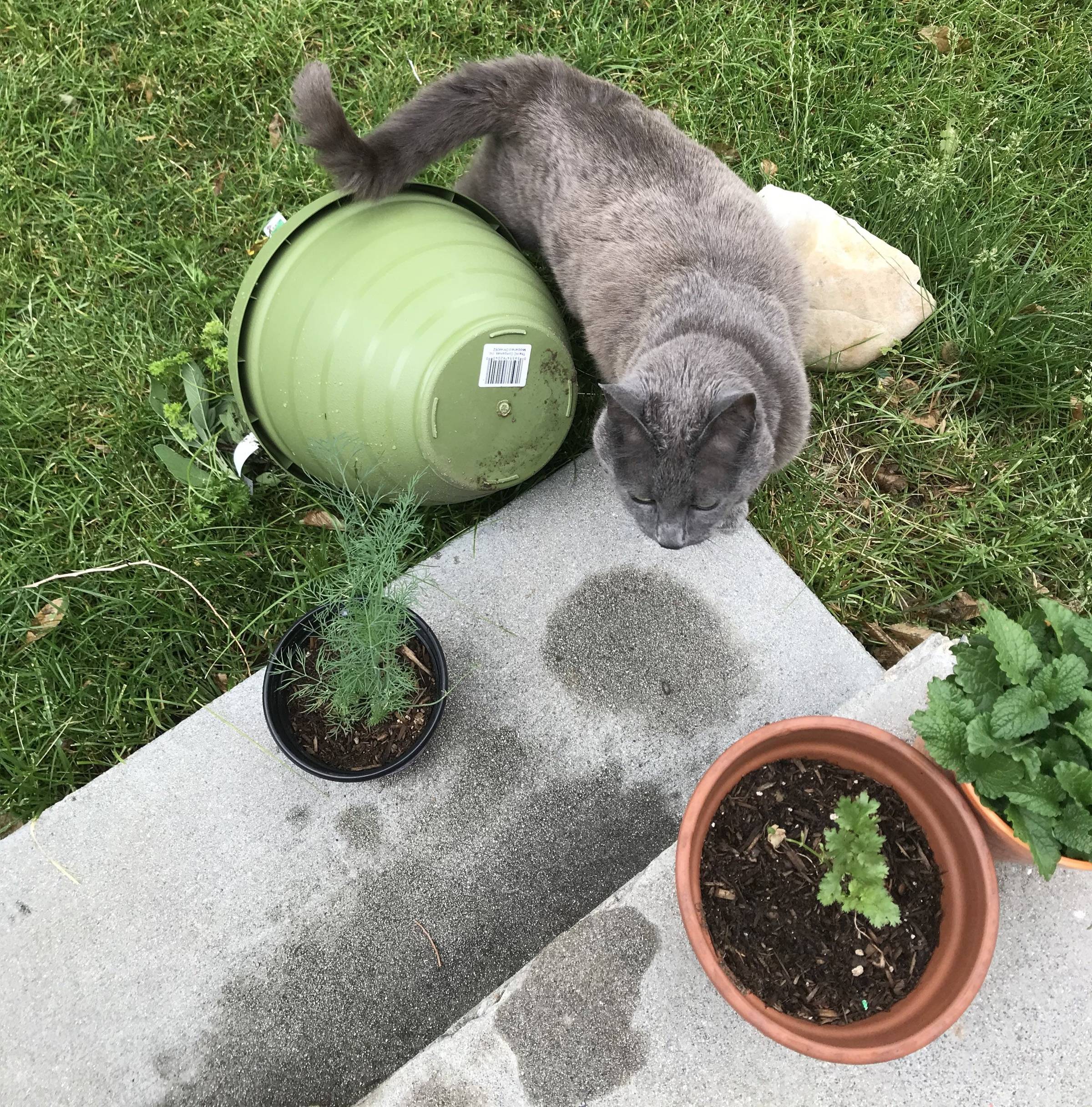 Pick a spot that's south facing. Find the south facing part of your yard. You want that space for vegetable planting in order to get six hours of sunlight. If it gets a little less, you can get away with planting greens and some herbs and some crops that don't need as much sun. As you get to know different crops, you will find that there is always something you can grow in a space.
Assess your microclimate. This includes the amount of sunshine your space receives, and make note of any deciduous trees that might provide too much shade or any structures over six feet tall. Those things can block out your sun and can be a problem if you're trying to find a space. Is your area really windy? Wind can cause soil erosion and the moisture of the soil can dry out much quicker in a windy area like Kuna, versus a house that's tucked away in foothills in Boise. So you need to pay attention to aspects of your own microclimate.
Make a plan for watering. The biggest thing, I would say, for a beginner is not just the location, but the watering system. A lot of beginners will put in a raised bed and plan to hand water it. Hand watering is very hard to stay consistent – especially for a modern human that likes to travel or that works 40 hours a week and may not have time every day to get to out to water their garden twice a day.
Having a consistent watering plan is really the key to success, and that typically involves an investment of putting in a drip line system. That could be connecting it to a hose bib with a timer, which is a cheaper way to go and is something you can do on your own without a landscape specialist. If you do have a sprinkler system and you've made the investment of a raised bed and good soil, it's so worth it to also invest in a watering system for your garden that's automatic and on a timer.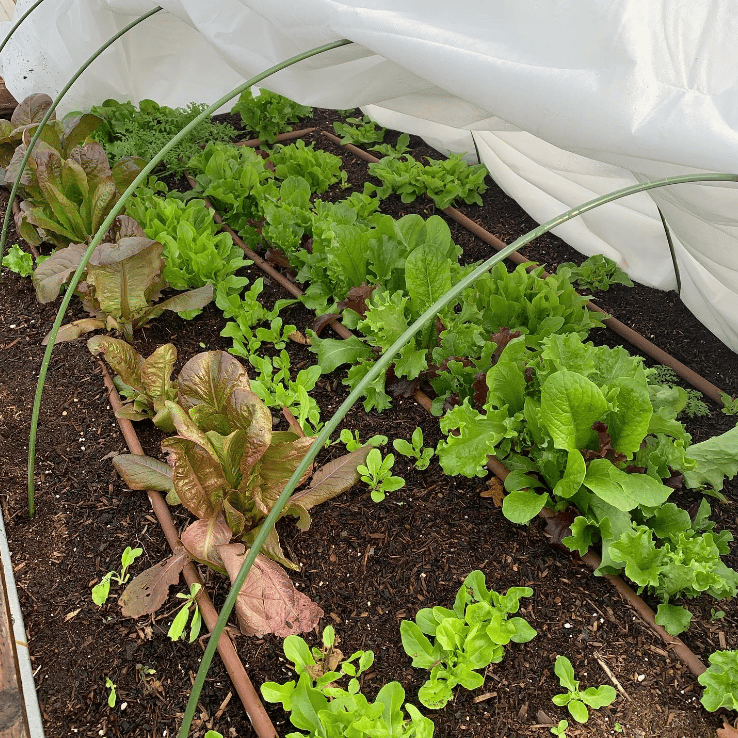 What are your gardening tips for renters?
Gardening is definitely possible for renters and even apartment living. I really love the self watering containers that we're starting to see. You can find them at local nurseries like North End Organic Nursery and Edwards Greenhouse, or online at Garden's Supply. These pots have a reservoir at the bottom – some are even raised beds – and you fill the reservoir with water maybe once a week at the hottest part of the year. The water evaporates up into the soil so that the roots get the water.
These are really great for people who can't mess with their sprinkler system, or are on an apartment balcony. They can be pricey, but they are not more expensive than a big raised bed, soil and irrigation. Also, I think they're really helping new gardeners with that consistent watering issue and not watering overhead can prevent diseases.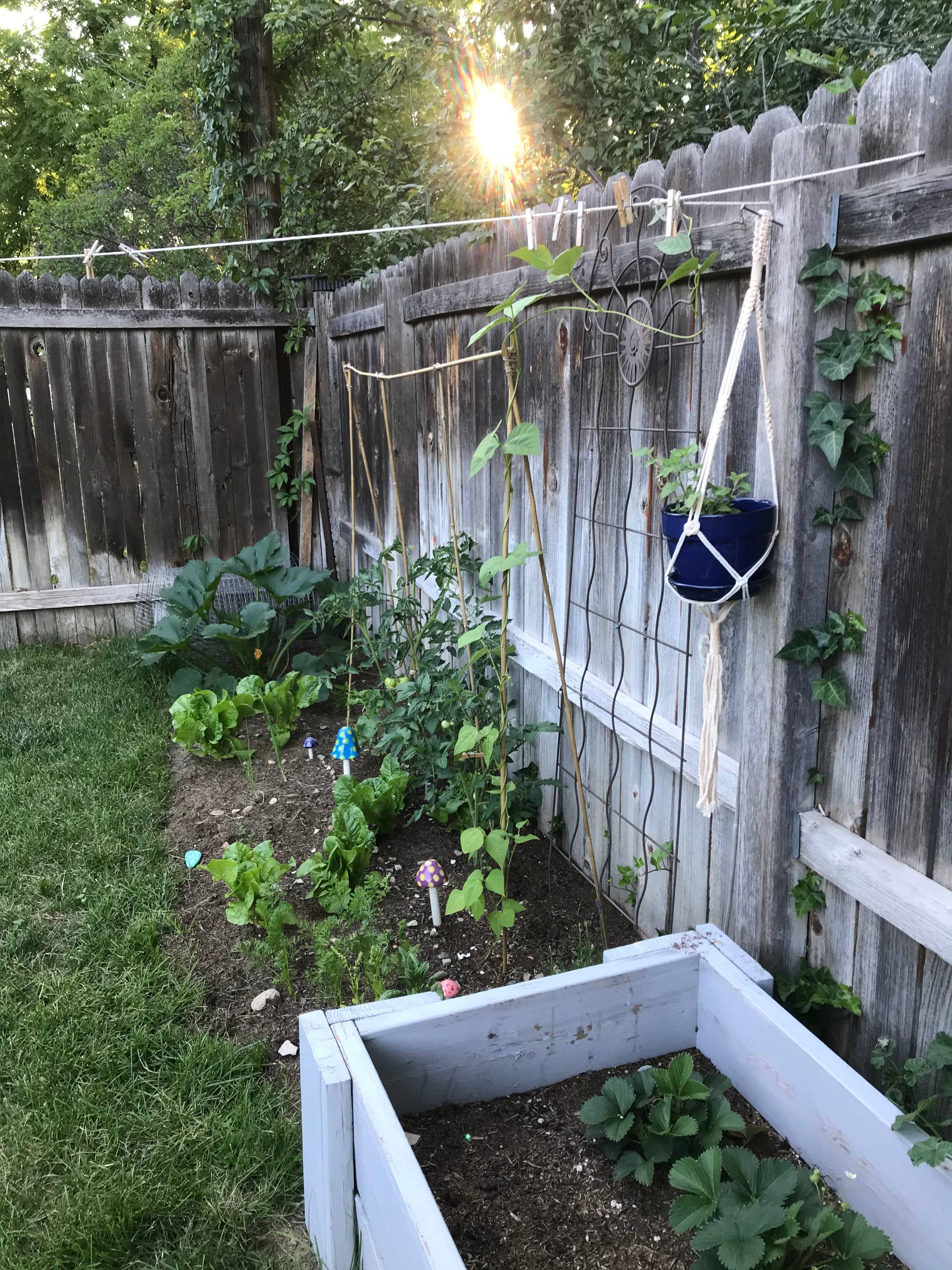 Should we start plants from seeds or buy starts from the store?
Seed starting is something that depends on your lifestyle. If you're super busy at work, or things are busy in your life, I would say don't stress yourself out with seeds. If you already have your established garden system, and you don't have a lot of extra set up to do for the garden, then seed starting can be a next step and fun activity to get involved in.
I have a lot of clients right now that are really focused on putting in a garden. So they're having to place beds, buy beds, get soil, get irrigation – and all of that takes a lot of time and energy. Starting seeds and managing seed babies can be an intensive process. There's a lot of observing and tending, and making sure things stay moist. It can be a lot in addition to getting your outdoor garden space set up.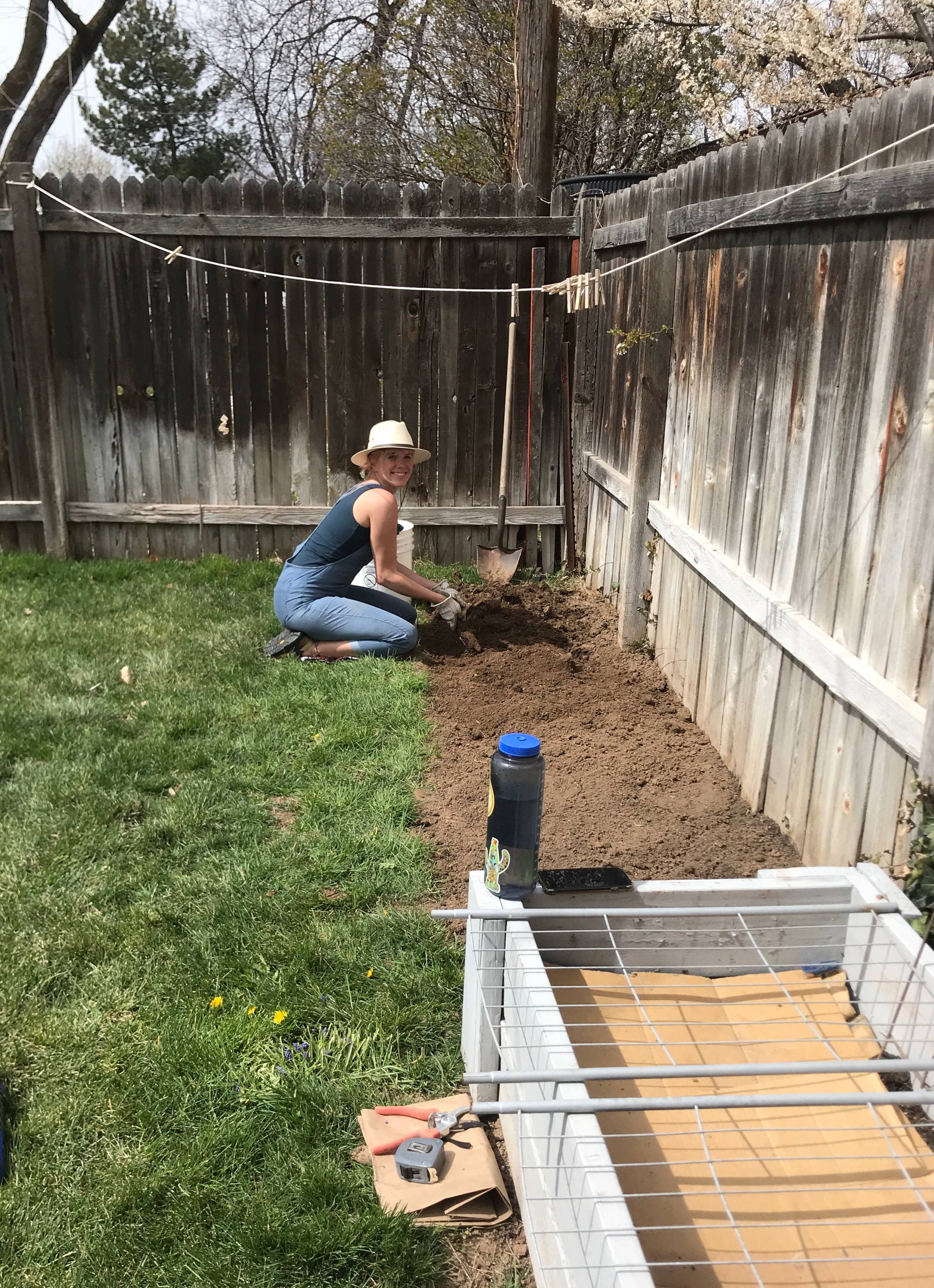 If you really want to try seed starting – obviously you should do it! It's such a therapeutic thing. But also give yourself grace and know that if you fail – especially in the first few years because it's it's a huge process – just know you can always get a plant when it's time to actually put it in the ground. You aren't failing your whole garden if you don't make it through the seed starting process.
I'd say pick five things you want to start from seed this year and try it and and make it fun and know that if you fail then you learn your lessons and you can get the plants and try it again.
I do want to mention is that it's not worth experimenting with seed starting unless you have the right equipment. That includes a grow light – you don't want to rely on window sunlight to start seeds because they'll be leggy and weak. In our climate and where the sun is currently, we do not have enough sunlight to start seeds in a sunny window. So a grow light is key to have your seedlings grow strong.
I also like having a heat mat to help with germination. That's an optional thing, but I have noticed it really helps all my seeds germinate. A heat mat is used only for germination (before the seedlings poke up above the soil). So, you just plant the seeds in seed starting soil and keep it moist. Use the heat map to keep the soil warm, then once you see your little seedlings pop up, you turn the heat mat off and turn your grow light on.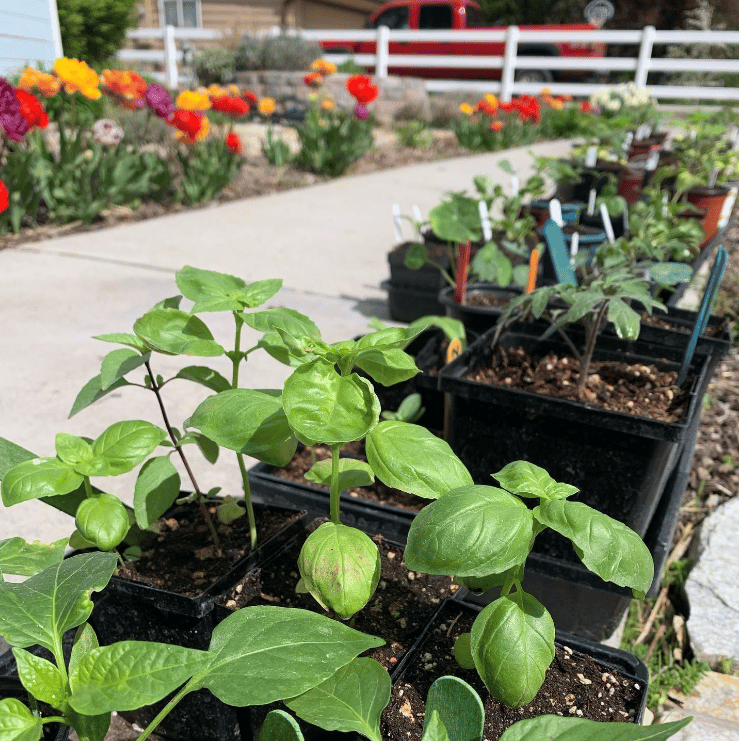 What do people need to know about Boise's soil & soil for gardening?
Soil is one reason why I recommend raised beds. With beds you can control and create an ideal garden soil. And science has shown us what ideal garden soils are, which is a nice combination of topsoil, compost, and a drainage factor like perlite, lava rocks, or coarse sand.
Our soils in the Boise area tend to be alkaline, heavy clay – but it all depends on where you are in the valley. You could get soil tests done and work to amend your soil with mulches and layers. That is amazing, but I choose raised beds because it allows me to create that ideal soil and spend more time with plants and less time working soil.
Soil is not a recipe, it's a dynamic system. It's really a relationship with you and the soil and the plants, and you will have to pay attention to it, add to it, and watch it so you can have healthier plants over time. But when you start with the ideal components, I think people tend to have more success and they tend to stick with gardening longer.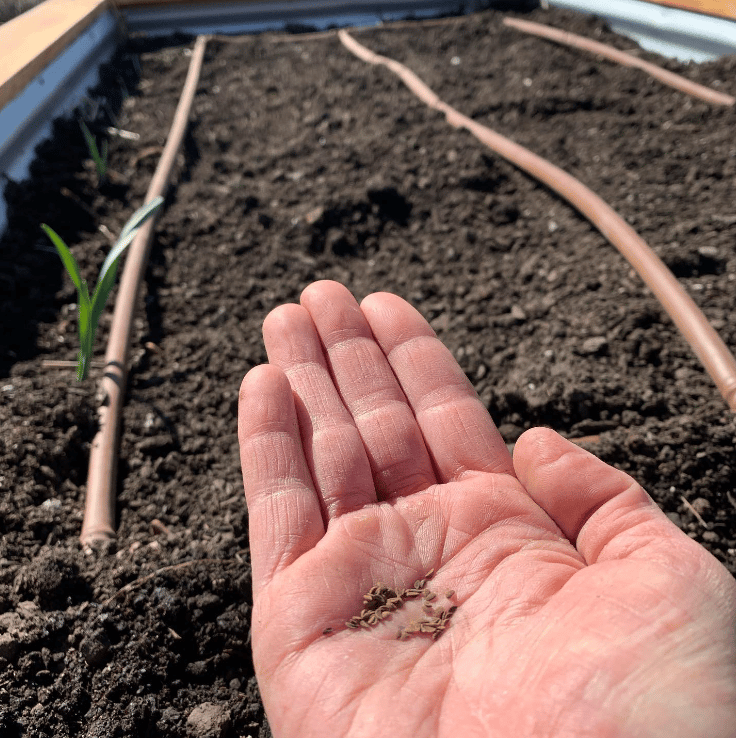 Obviously you can learn A LOT about gardening from Katie! Check out her website Front Yard Fresh (and download her kitchen garden guide - it's amazing & free), follow her on Instagram & she also leads free workshops at Edwards Greenhouse.
You can also hire Katie to come to your yard and help you plan a garden. She is booked up right now, but she wants you to still reach out in case she has a client cancel. Katie also recommended some other amazing local garden coaches: Gold Feather Gardens, Treasure Valley Garden Guru, Green Thumb SAM, Bee Wise Gardens, and Split Pea Edible Landscaping.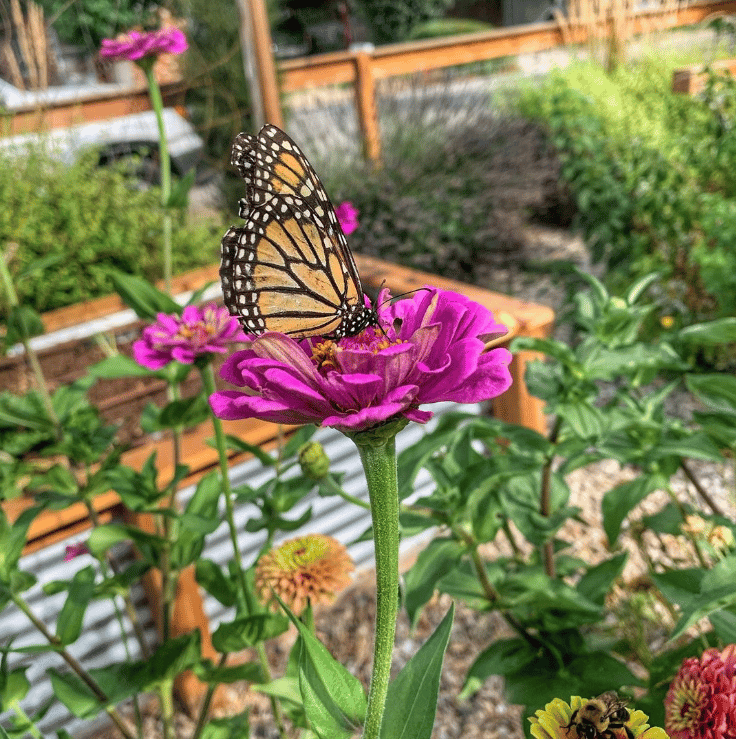 ---
Sponsored by Robert Comstock
This Thursday, you're invited...
...to meet local award-winning designer Robert Comstock!
Robert is hosting a very special in-store event on Thursday, March 9. From 6-8pm, come by the store for a glass of wine & fireside chat with Robert as he shares personal stories from his worldwide travels & adventures that have inspired his one-of-a-kind fashion collections for over four decades. You can read a bit about his fascinating life here. This is also the last week to get 50% off everything in store!
Join Robert Comstock on Thursday, March 9 from 6-8pm at his Downtown Boise store (828 W Idaho Street). See you there!
---
Local nurseries & garden centers
A few places to get supplies & ask questions: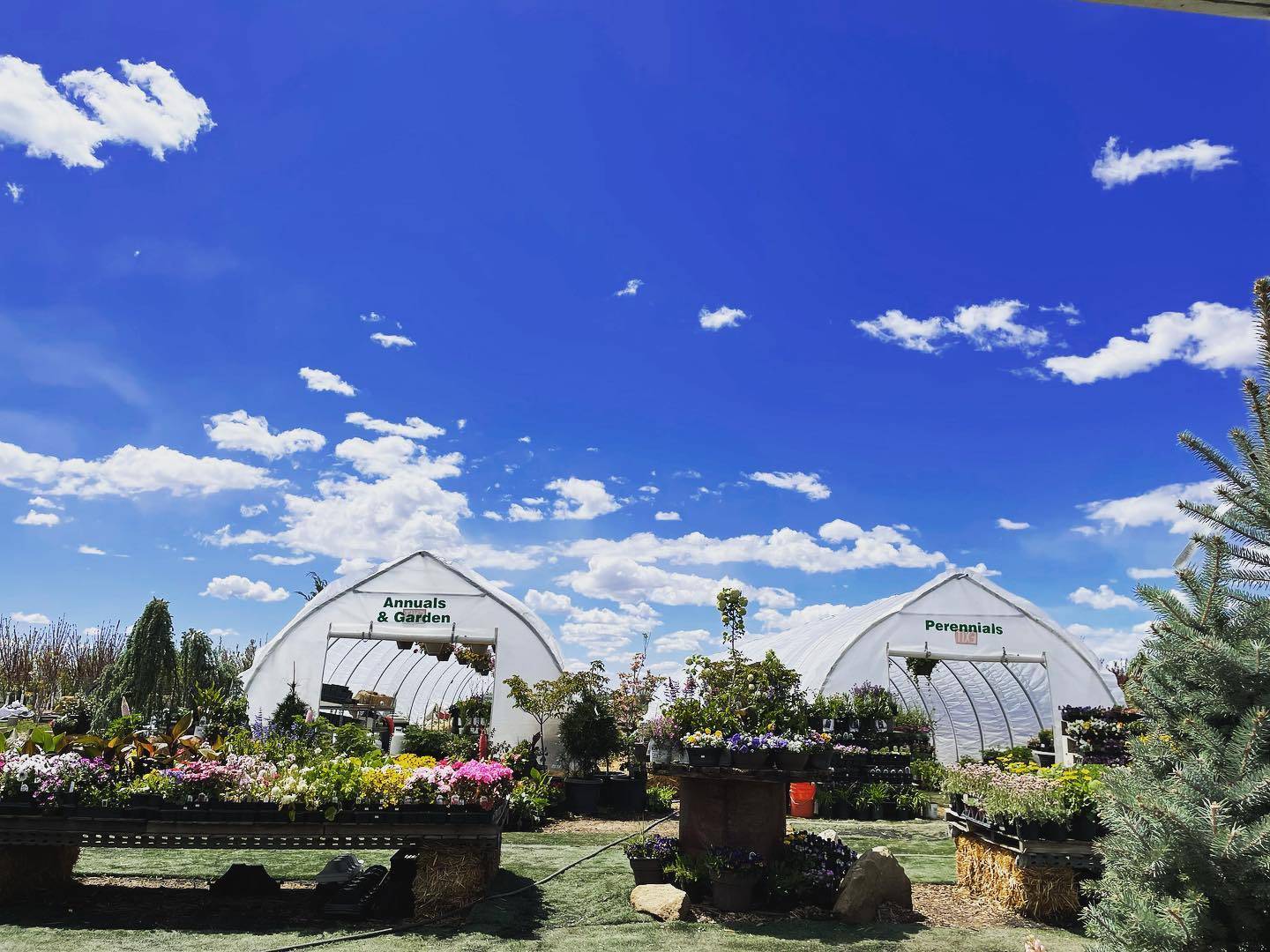 Community Gardens
Don't have space for a garden? Join a community garden!
And here's a map + resources for more community gardens throughout the valley.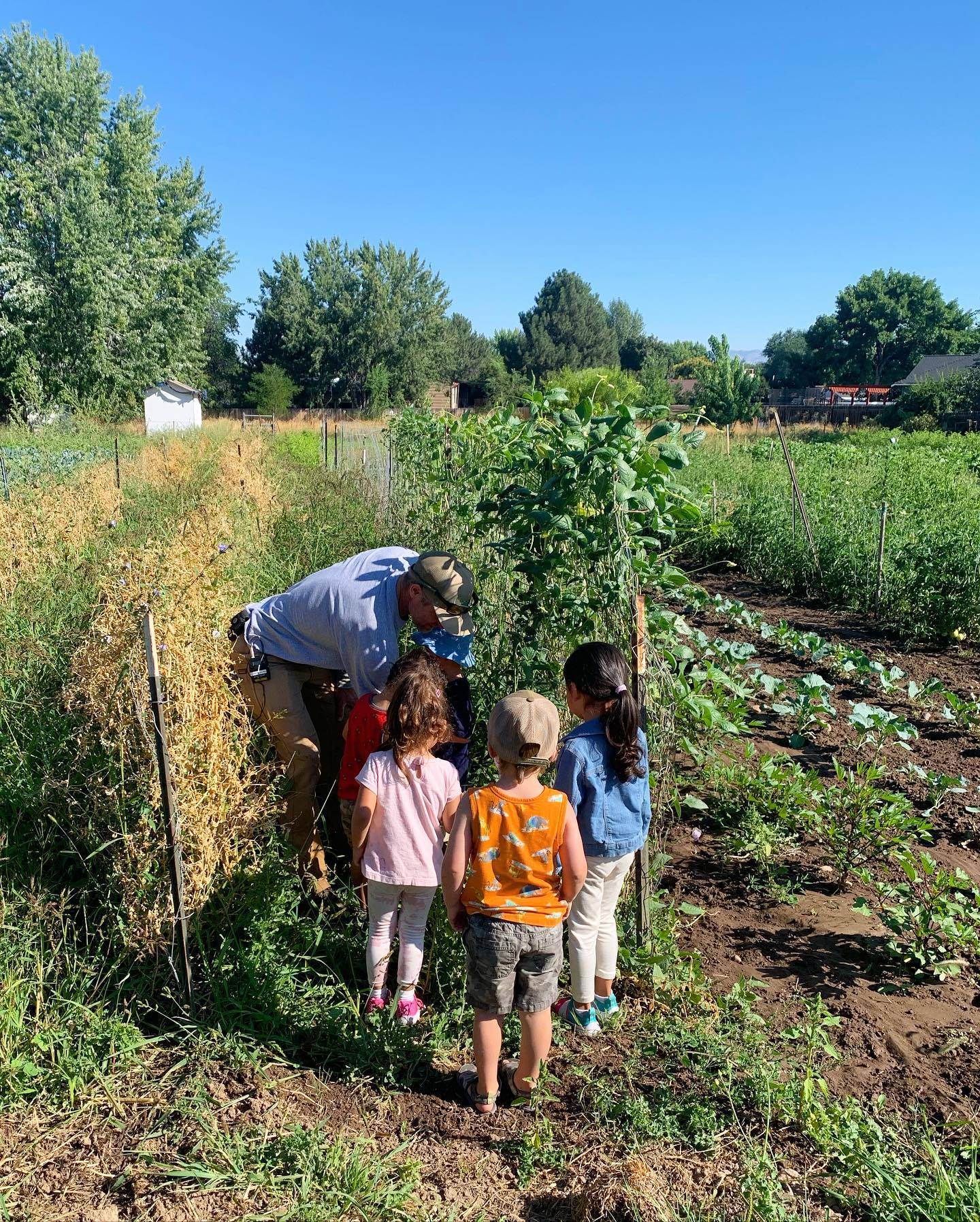 CSAs
Don't have time to garden but want produce grown locally? Sign up for a CSA! Community Support Agriculture or CSAs are farms that allow people to purchase produce directly from producers by paying up-front early in the year for a subscription or "share" of produce from the farm. A CSA can be a single farm, or a group of farms and other agriculture businesses. Here's a few local CSAs: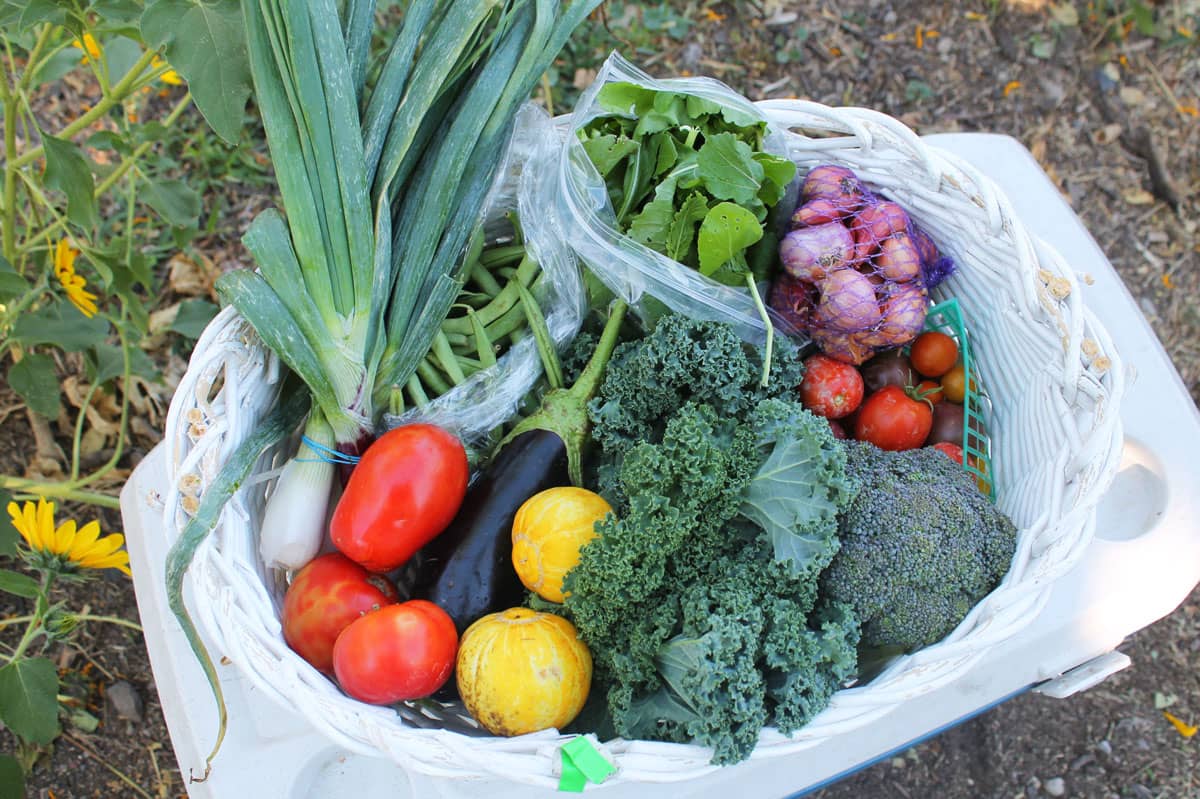 Gardening classes & events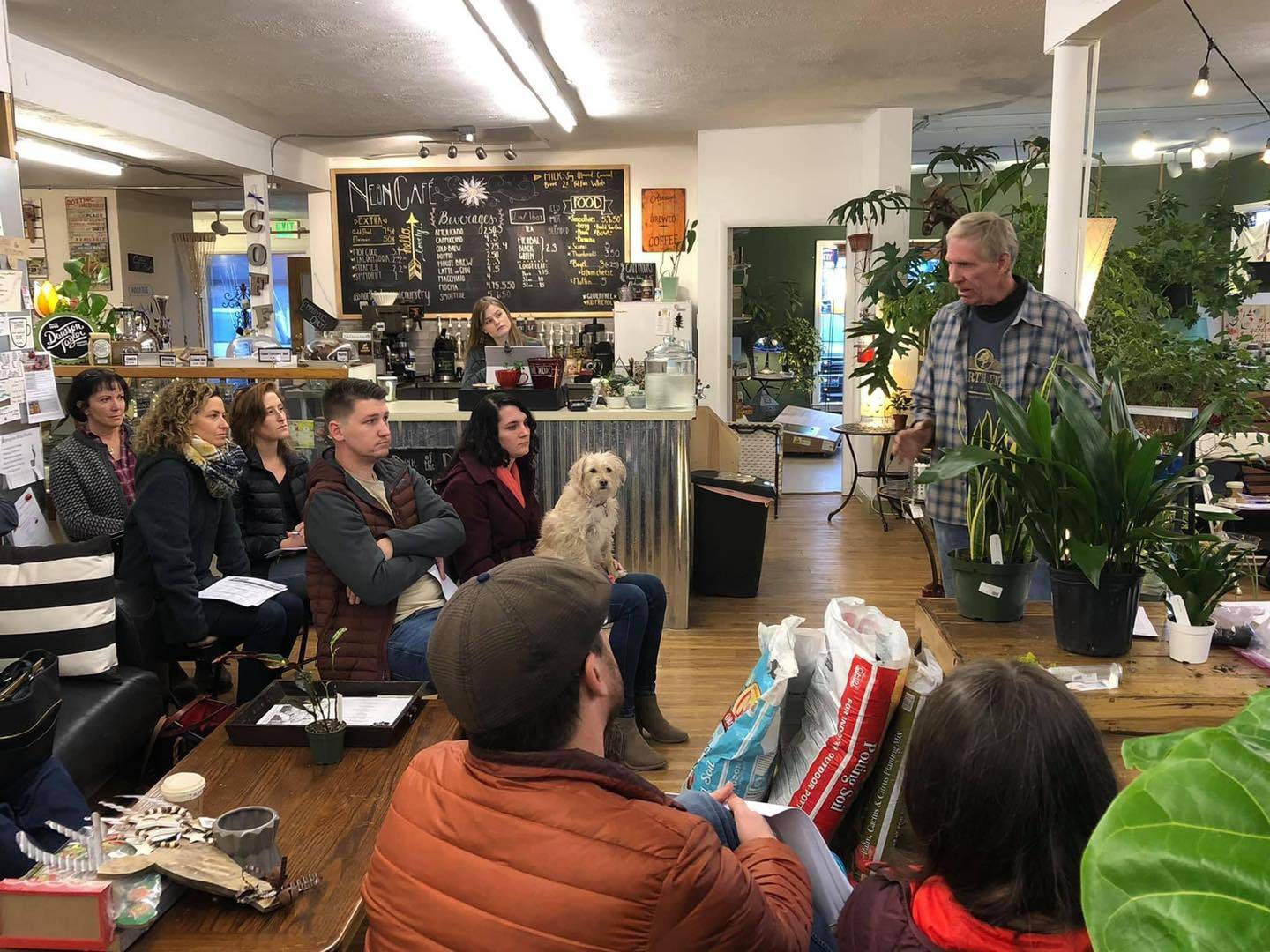 Thanks for reading & happy gardening!
With love from Boise,
Marissa
​Click here to read & share this story!​
​
Love this newsletter? I'm so glad! You can keep it going by supporting it here.
​
​