Hello friends. Happy first snow of the season!
As you may have gathered, I love music. I try to go to at least one show a week, which is very easy to do here in Boise, and I also work in live music when I'm not writing to y'all. With cold weather here, a reader suggested a story on all the places we can go to catch a show. I thought that was a fabulous idea, so here it is. Thanks for the story idea, Alan!
These are are of the main music venues in the Treasure Valley, plus everything else I could think of that has music sometimes or during the summer. If I missed something, please let me know --> marissa@fromboise.com
Also, you can always find a list of upcoming shows at fromboise.com/shows.
📍111 N. 11th Street, Boise, ID 83702
Hours: 12pm-2am, 7 days a week, 365 days a year
Show schedule: neurolux.com/live-music​
Age limit: 21+
Food: No, but Calle 75 Tacos is across the street and Bodega Boise is around the corner.
​Neurolux opened its doors in 1993 and has been open every single day since, except for an obvious hiatus in 2020. Neurolux is kinda small and pretty dim (in a cozy way), with cheap drinks, a pool table, a jukebox and a now iconic neon crown adorning its stage. You can catch all kinds of shows here throughout the week – rock bands, hip hop artists, indie acts, metal mosh pits, karaoke nights, late night DJs and more. They have cheap and long happy hour (12-8pm) and a damn good bloody mary. The best in town in my opinion. Also FYI the lux is requiring vax proof and masks upon entry right now.
Some good shows coming up at Neurolux: Ealdor Bealu 11/26, El Ten Eleven 12/6, Floating Witch's Head 12/17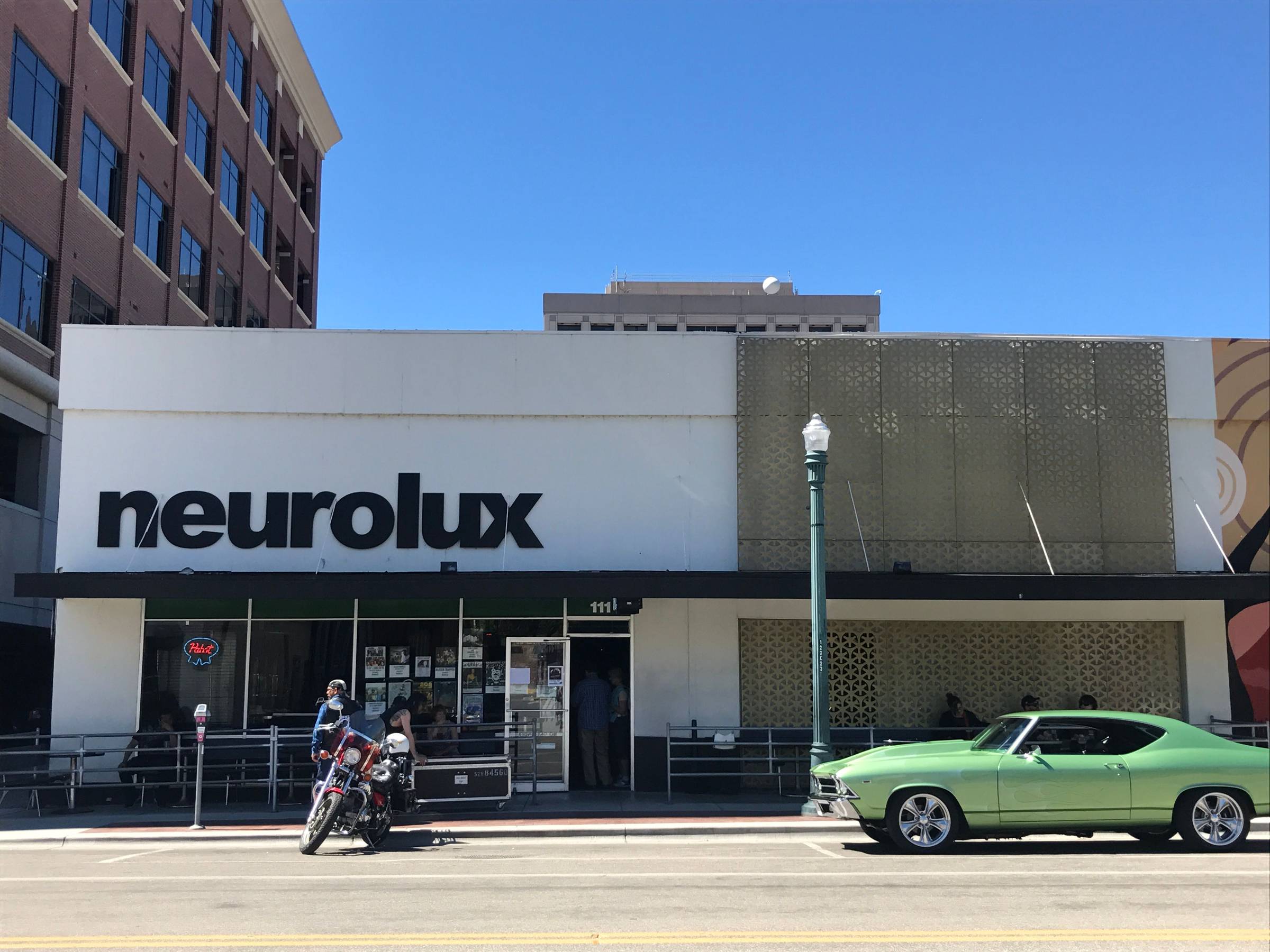 📍1009 W Main St, Boise, ID 83702
Hours: Open when shows are happening
Show schedule: theolympicboise.com​
Age limit: 21+
Food: No, but Mulligan's, the bar downstairs, has a full menu of bar food and Bodega Boise is right next door.
​The Olympic Venue is above Mulligan's Pub & Eatery in downtown Boise, in the 100+ year old Larson Building. At one time it was the Olympic Hotel, as the restored sign outside indicates. Much of the original hotel was preserved or repurposed during its remodel in 2015. Now, it functions as one of Boise's coolest music venues. It can also be rented for events.
Some good shows coming up: The Motet 1/16, Cedric Burnside & Black Joe Lewis 1/19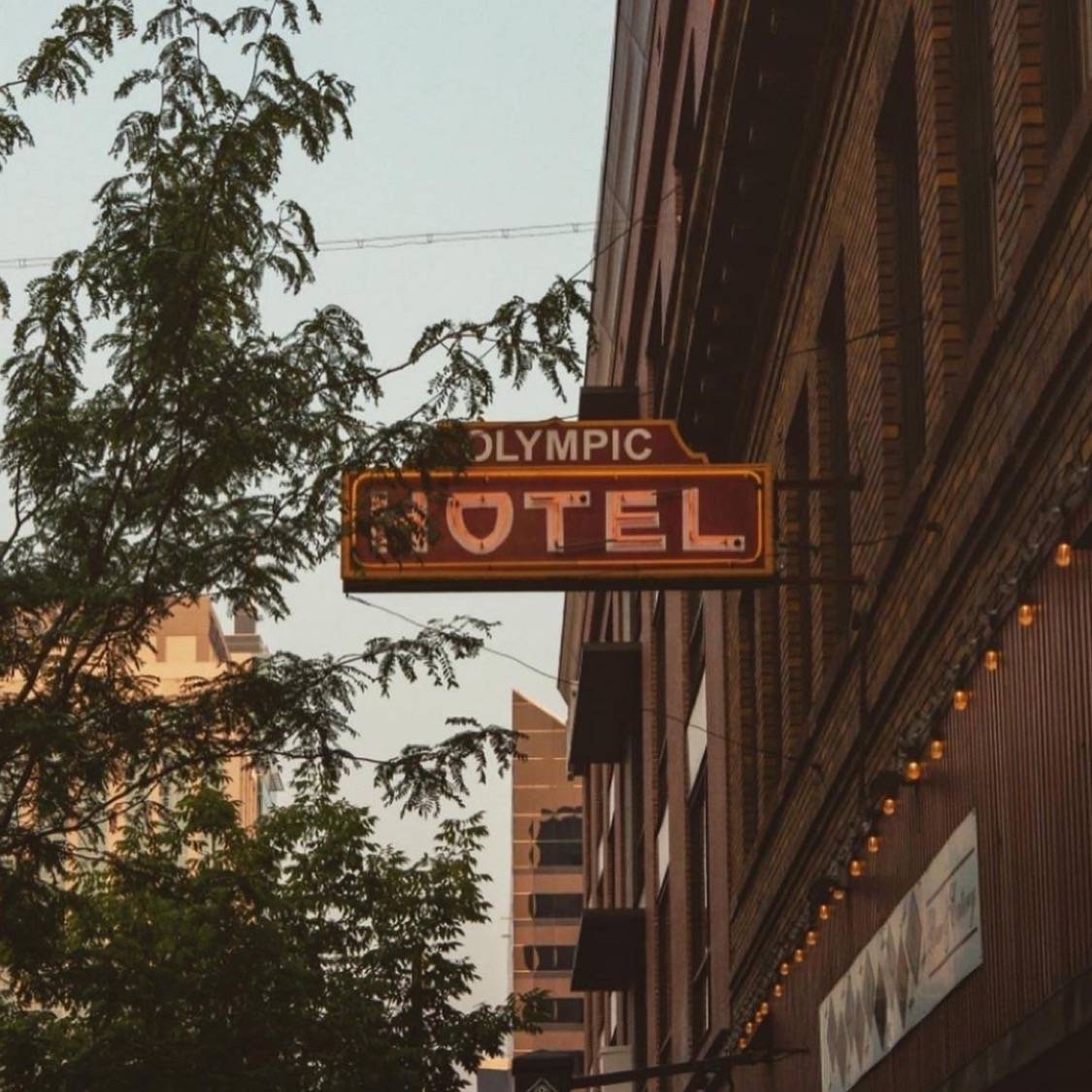 📍430 S 10th St, Boise, ID 83702
Hours: Open when shows are happening
Show schedule: shredderboise.com/events​
Age limit: All ages, some shows may be 18+ or 21+
Food: No and there isn't much nearby. Payette is a few blocks away and they usually have a food truck.
​The Shredder is a punk rock venue. There's stickers everywhere, a half pipe, old school arcade games and a full bar for those 21+ with ID. It's one of Boise's only all-ages venues. Lots of good shows come to The Shredder – metal, punk rock, hip hop, rap, and indie rock.
Some good shows coming up: The Backseat Lovers 12/11, Okey Dokey + Dante Elephante 12/15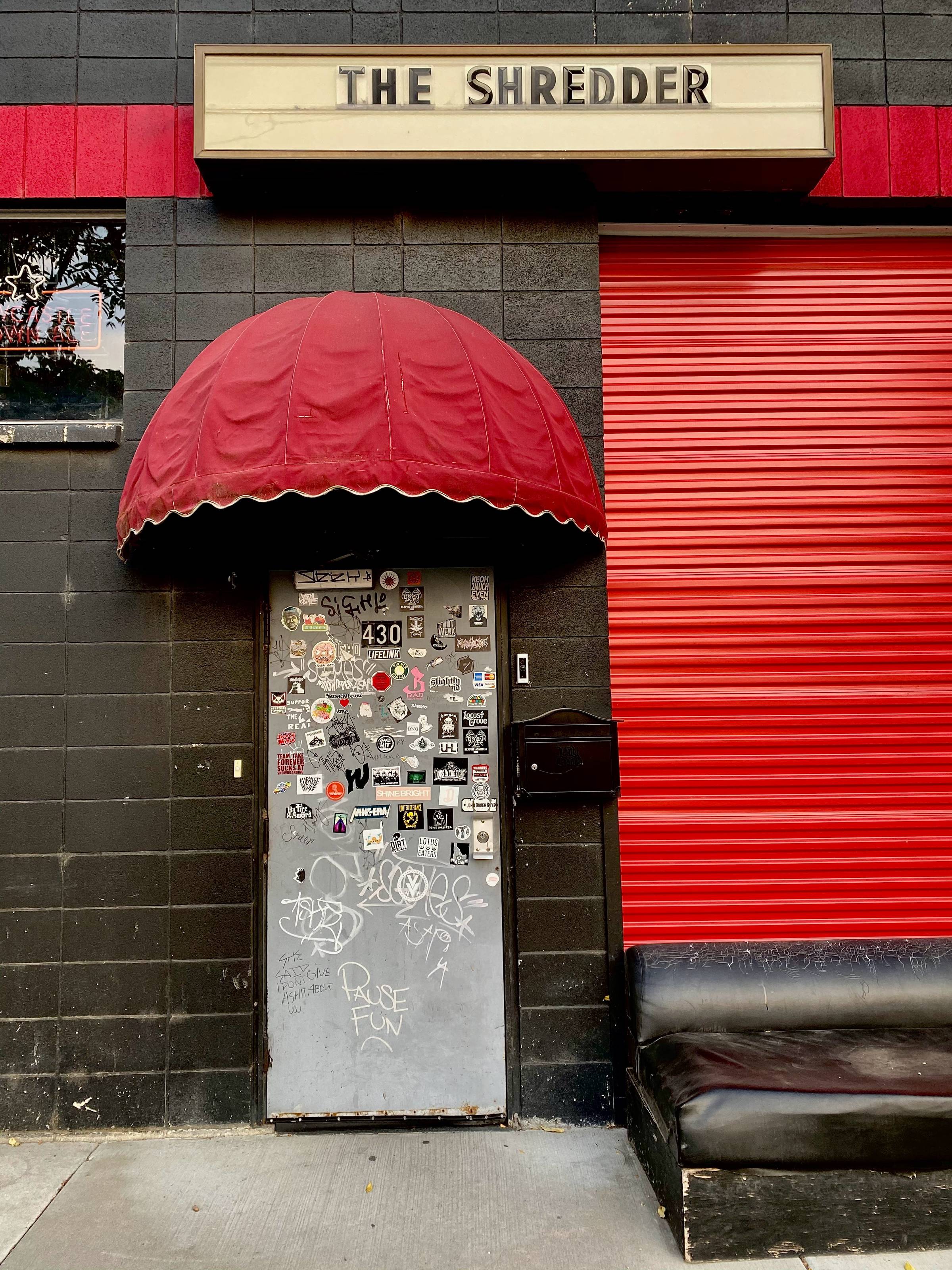 📍416 S 9th St, Boise, ID 83702
Hours: Open when shows are happening
Show schedule: bo.knittingfactory.com/calendar​
Age limit: Varies by show
Food: No but Solid, Bonefish Grill, Five Guys, P.F. Changs, Bodovino on the same block/street. Also the new food hall will be right by here soon!
​Boise's Knitting Factory actually has two venues: Knitting Factory Concert House and 9th Street Parallel. Its parent company, Knitting Factory Entertainment, has owned several locations across the nation and also promotes shows in various other venues in Boise, Montana, Bend, and Brooklyn. The main part of Boise's Knit is larger than the average Boise venue with a 1,000 person capacity. There's the main floor with a full bar, plus a mezzanine which connects to 9th Street Parallel and its bar. 9th Street Parallel is essentially the upstairs of the Knitting Factory and has recently been hosting DJs for its Wavelength Club Series.
Some good shows coming up: Courtney Barnett 12/1, Thundercat 12/6, STRFKR w/ The Undercover Dream Lovers 1/24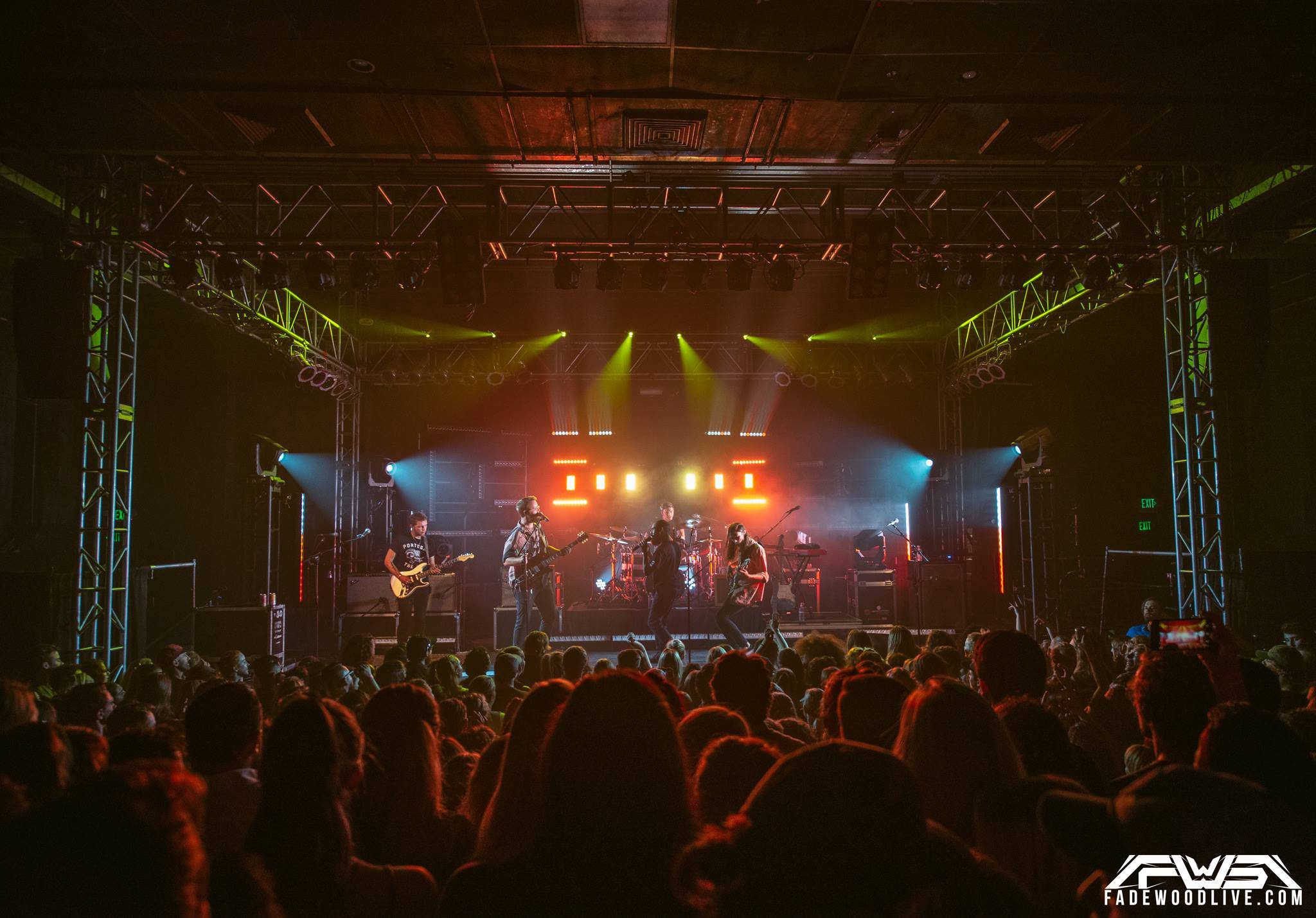 📍513 W Main St, Boise, ID 83702
Hours: 12pm-2am everyday
Show schedule: usually Wednesday-Sunday, monthly schedule posted on Pengilly's Facebook​
Age limit: 21+
Food: No but you can get a slice from Wise Guys Pizza across the street, Jimmy Johns is near, and Chip Cookie is a few doors down. On weekends there's street food vendors in the area too.
​Pengilly's Saloon is one of my faves. It's a western-themed bar with a tiny little stage, pool table, a big ol' wooden bar, brick walls, and a cute lil cigarette smoke filled back patio. There's lots of seating and when a band shoves themselves onto the teeny stage it can be a real hootin' and hollerin' time. Pengilly's has live music Wednesday through Saturday and every other Sunday they have a burlesque show. Spicy! Usually free.
Some good shows coming up: Buddy DeVore & the Faded Cowboys are playing a Thanksgiving eve show and there's a burlesque show on Sunday.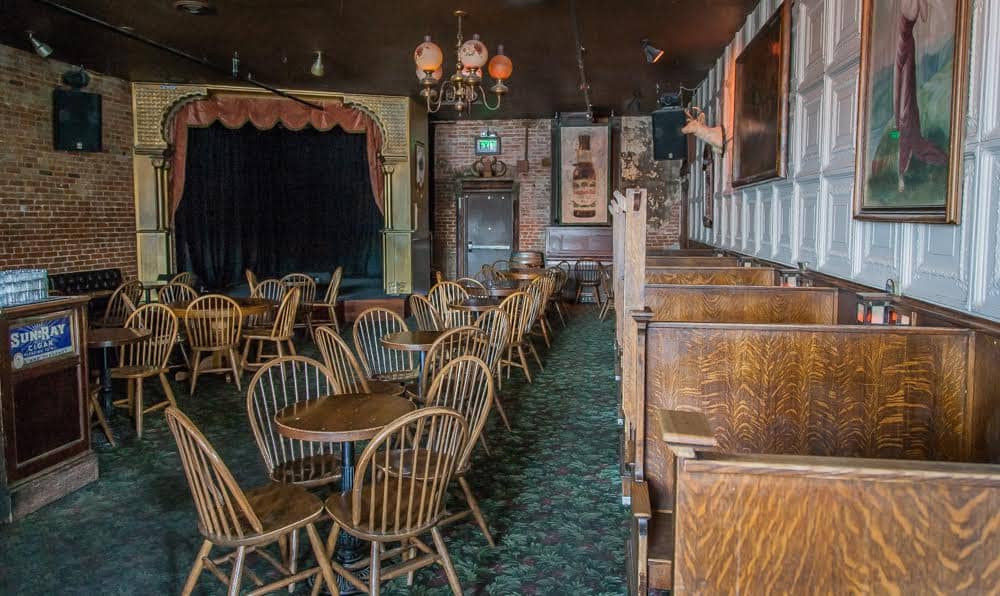 Visual Arts Collective (VAC)
📍3638 Osage Street, Garden City 83714
Hours: Galley open Saturday 12-6pm, otherwise only open when shows are happening
Show schedule: visualartscollective.com/events​
Age limit: 21+
Food: No, but Push & Pour, Wepa Cafe, and Twisted District Brew Co. are a few blocks away.
Visual Arts Collective, usually known as VAC, is a performance venue, a contemporary art gallery, and a cultural hub in Garden City. New exhibits are at VAC on the regular and there's all kinds of shows and performances that take place here – live music, theatre, burlesque, and more. They have a full bar, patio area, and a spacious interior for shows.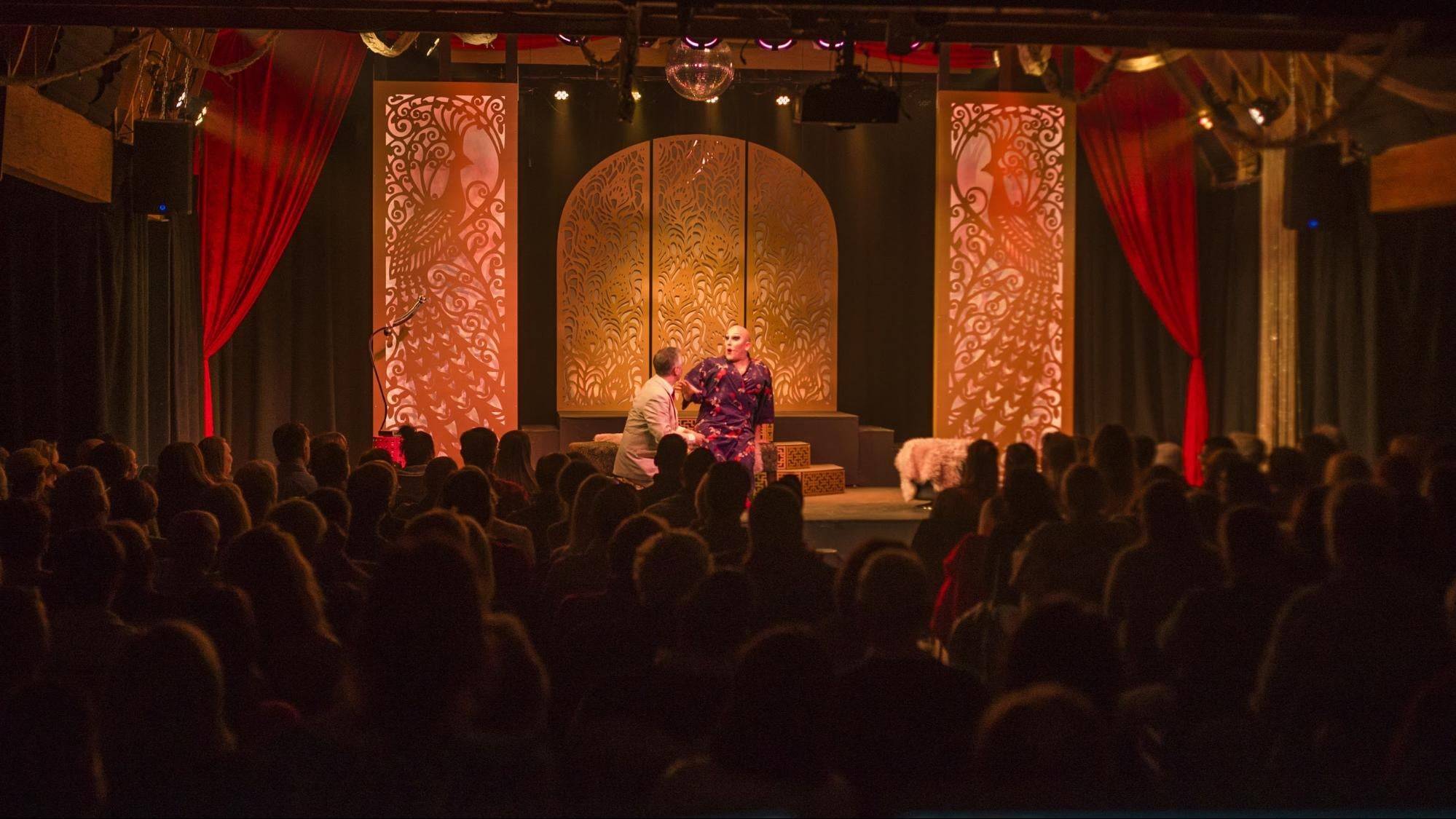 The Sapphire Room
📍2900 W Chinden Blvd, Garden City 83714
Hours: open when shows are happening
Show schedule: sapphireboise.com/sapphire-room​
Age limit: 21+
Food: Small plates and apps
The Sapphire Room is an upscale venue, located inside The Riverside Hotel in Garden City. It's all seated with table service. They have a full bar plus apps and small plates. They have a show nearly every night of the week – local artists, tribute bands, blues bands and jazz artists.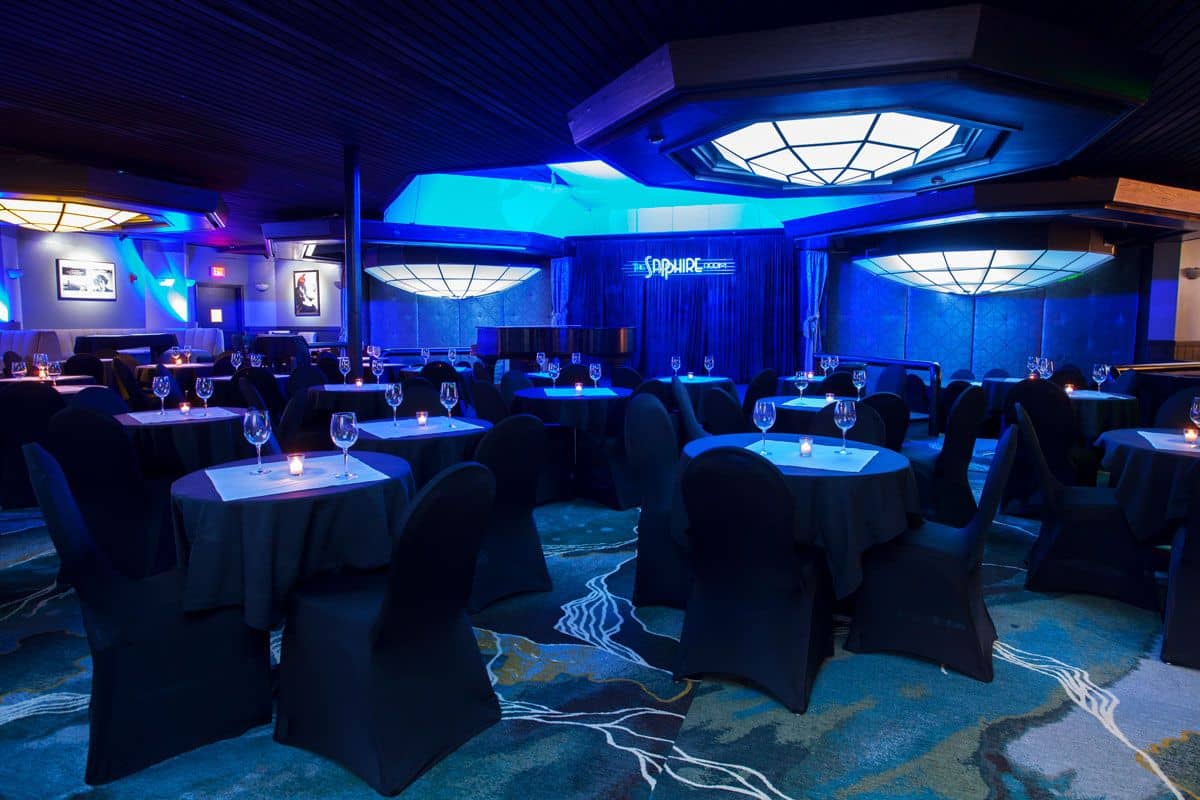 Ironwood Bar & Grill
📍5467 N Glenwood Street, Boise 83714
Hours: weekdays 11am-11pm, weekends 11am-1am
Show schedule: weekends and some weekday shows, follow on Facebook​
Age limit: All ages
Best for: all ages until 8pm, then 21+
Food: Yes, lots. Burgers, apps, breakfast, sandwiches, vegan.
Ironwood Bar & Grill is first and foremost a bar and grill, but they have a stage and steady calendar of live local tunes. Bands, solo artists, dueling pianos. They also have a pool table and other games, lots of seating and plenty of room for dancing.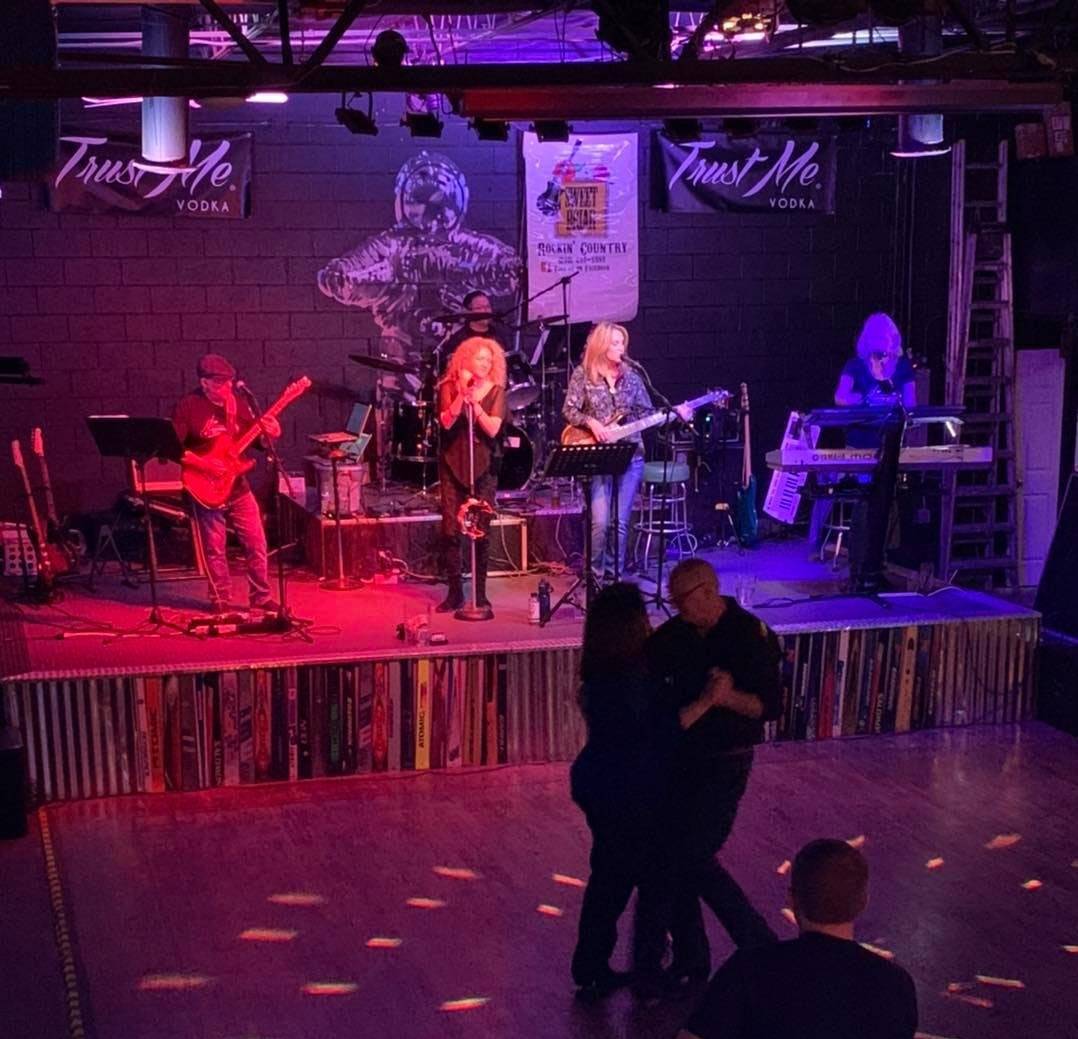 More live music venues
​Humpin' Hannah's is a longtime downtown Boise dance club and bar with live music Wednesday-Saturday.
​​​Linen Building is in downtown Boise and hosts the occasional show.
​Revolution Concert House is kinda like Knitting Factory but out on Glenwood and schedule isn't as regular as the Knit.
​Boise Hive is a nonprofit to help musicians with mental health and suicide prevention. Hosts the occasional show.
​Egyptian Theatre is a historic venue in downtown Boise that has bigger name artists and is all seated.
Dance clubs
​Karma is right above Pie Hole on 8th Street. It's a newish dance club and game room and has a DJs on Thursday and Saturday nights.
​Lounge at the End of the Universe has lots of different events including comedy shows, poetry slams, and live podcasts, but also has DJs and dance parties every so often.
​The Balcony has DJs every week, plus drag shows, karaoke, and more. Voted the best dance club by Boise Weekly for 15 years!
​Ochos is a newish dance club and bar in downtown Boise that has three nights of salsa dancing every month.
​The Buffalo Club has live band or DJ Wednesday-Sunday and has free dance lessons Sunday(swing), Wednesday (swing), Thursday (line), and Friday (swing).
Bars & restaurants with live music
​Barbarian Brewing has live music every Tuesday at the downtown taproom.
​Lost Grove Brewing has live music and food trucks throughout the month, plus other fun events like yoga and boardgames.
​Highlands Hollow has live music on Wednesdays. Last time I went it was a Scottish band complete with bagpipes. Rad.
​Water Bear Bar has a vinyl DJ on Wednesdays. Reservation recommended.
​Mad Swede Brewing has open mic on Tuesdays, live music occasionally and regular stand up comedy.
​Reef has DJs on the rooftop in the summer. They also occasionally have shows inside.
​Funky Taco hasn't had as many shows post-pandemic, but they have an upstairs loft where people perform and it's pretty sweet. Hopefully will get back to more of those soon.
Arenas
​ExtraMile Arena is at Boise State and brings in all kinds of big names for shows.
​Idaho Central Arena is downtown on the Grove Plaza and has big names, comedians, and also hosts the Steelheads Hockey games.
​Ford Idaho Center is out in Nampa and has a bunch of different events, but brings in bigger names for shows.
Warm weather & pop up venues
​KIN is an amazing summer venue. It has a big grassy bowl where you can sit, picnic, and watch some live tunes.
​Idaho Botanical Garden has multiple summer show series: Outlaw Field, which is bigger names, Great Garden Escape which is smaller shows and usually local and regional bands, and Live on the Lawn which is bigger names but different than Outlaw.
​Sandbar is part of Riverside Hotel and has live music on the patio right on the river in the summers.
​Hyde House in the Hyde Park neighborhood has live music on the patios in the summer.
​Fort Builder is a coworking space in downtown Boise that has been having popup shows. They also just started Friday Night Dance Parties, which are dance parties but earlier in the evening so you can also go to bed at a decent hour. Genius.
​LED is a nonprofit that creates interesting and impressive artistic experiences. They have a space in downtown Boise where they practice and preform, but also host different visual and musical artists. They usually have a show on First Thursdays.
Coming soon!
​Treefort Music Hall is coming next year to downtown Boise in the former Office Depot space on the corner of Capitol and Broad Streets. It will bring all the bands we love to see at Treefort Music Fest to Boise year-round!
​Boise Rock School is working on a new space on the bench and will soon be Boise's newest all-ages venue. Woo!
​JUJU & Global Lounge Commons are venues in progress led by Global Lounge, which is a nonprofit that connects the Boise community through art and cultural experiences.
​
Alright, that's my list! What did I forget? Let me know at marissa@fromboise.com. Support your local arts scene and go catch some good shows!
Happy show hopping <3
With love from Boise,
Marissa
PS - Loving this newsletter? I'm so glad! You can support it by sharing it with a friend, sponsoring an issue, or contributing to the tip jar! Thanks soo much for reading and supporting From Boise. It means the world to me <3