Can you feel that?
Dare I say… is that a hint of fall in the air?
Ok maybe not. Yesterday was like 91 degrees after all. We still have about a month until the official first day of fall, but I may or may not have put out a little pumpkin on my porch this weekend. Just to let the neighbors know it's almost time. It's not easy being the neighborhood witch, but someone's gotta do it.
There are a few last-bit-of-summer things you could be doing right now to close out the season. One of those is picking fresh flowers.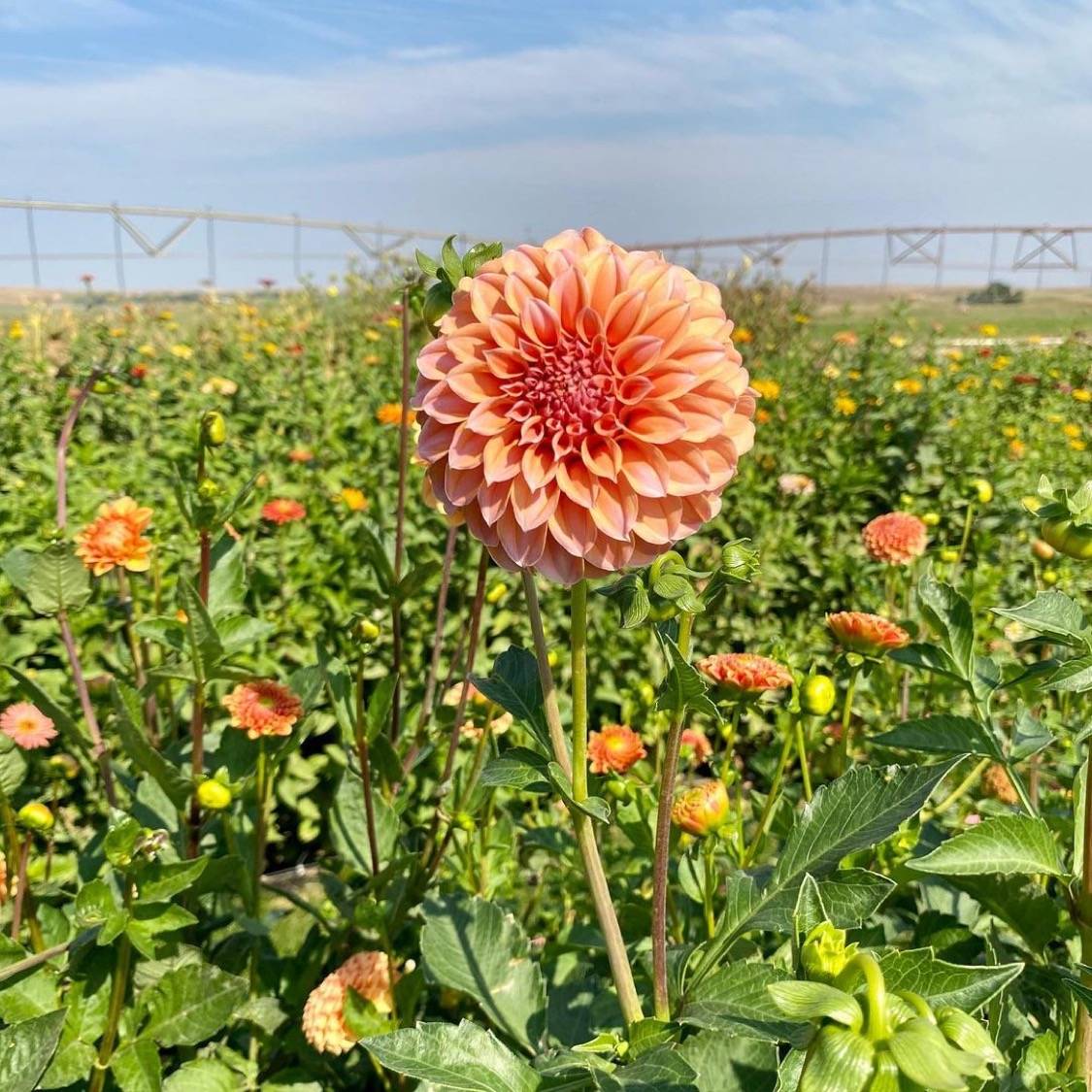 This is pretty much the last month to go flower picking before it's too cold, and it's actually the perfect time to go. Flowers don't really like to be picked when it's super hot like it has been this summer. They get all wilty and sad. But these temps in the 70s and 80s is ideal for happy flowers and enjoyable farm visits.
If you weren't aware, we have a bunch of U-Pick flower farms in the Treasure Valley. It's kind of a new and trendy thing, these pick-your-own-flower farms. But alas, it's a very fun activity and a fantastic way to support your local farms and ecosystem!
Ready to go snip some stems? A few things to know before you go. First things first: bees. Flower and bees are besties, ya know? So don't freak out when the bees are buzzing around doing their thing while you are picking. This prob doesn't need to be said but if you are allergic to bees, don't forget your epi pen. Just sayin' :o
Flower picking is definitely kid-friendly, just make sure your littles don't go crazy picking or running through flower beds and stuff. You know the drill!
And lastly, bring some water! It can be hot out on the farms and there is usually not a ton of shade.
Here's your local flower farms to visit:
Blue Sky Farm
2685 N Haven Dr. Eagle, Idaho 83616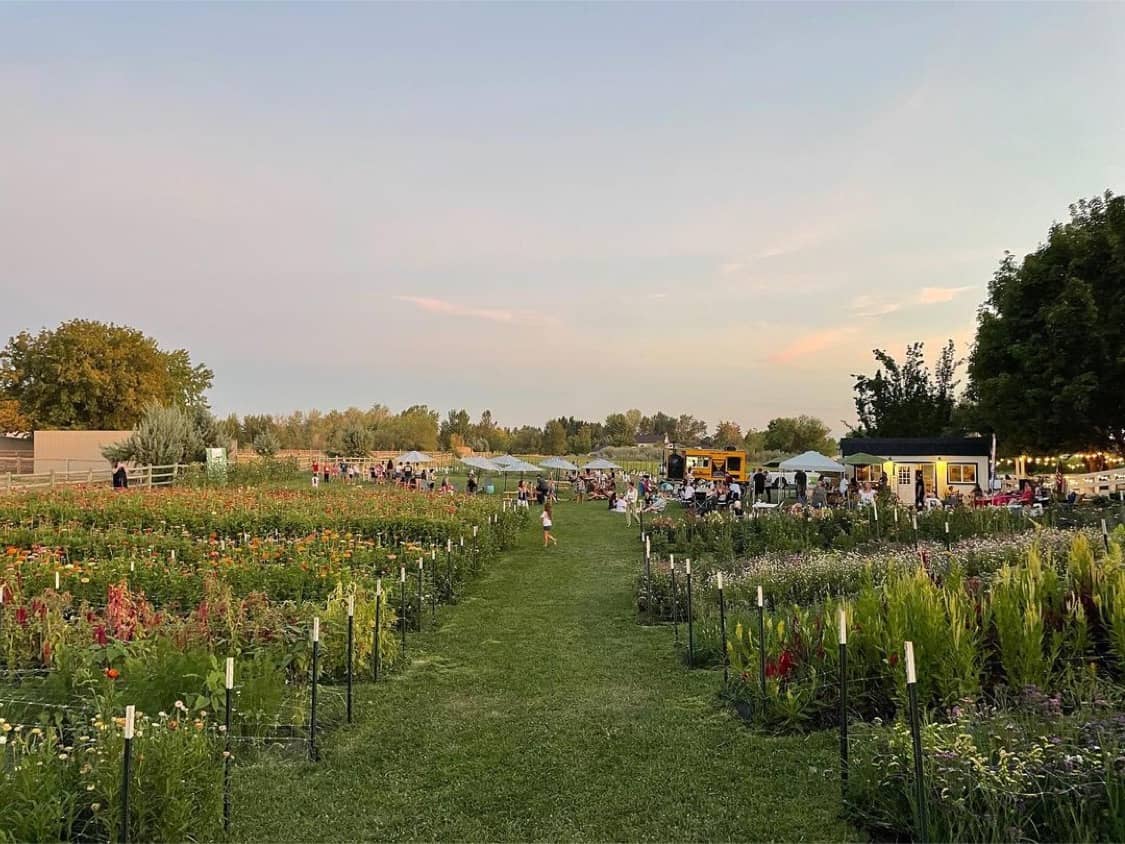 Blue Sky Farm is a family-owned and operated flower and bee farm in Eagle. The farm specializes in pure honey, clean-burning soy candles, and of course, flowers. Head out to the farm on a Wednesday, Friday, or Saturday and create your own fresh-picked bouquet. There is a small shop on the farm that sells pure honey, candles, and lotion. You can also buy those goodies online.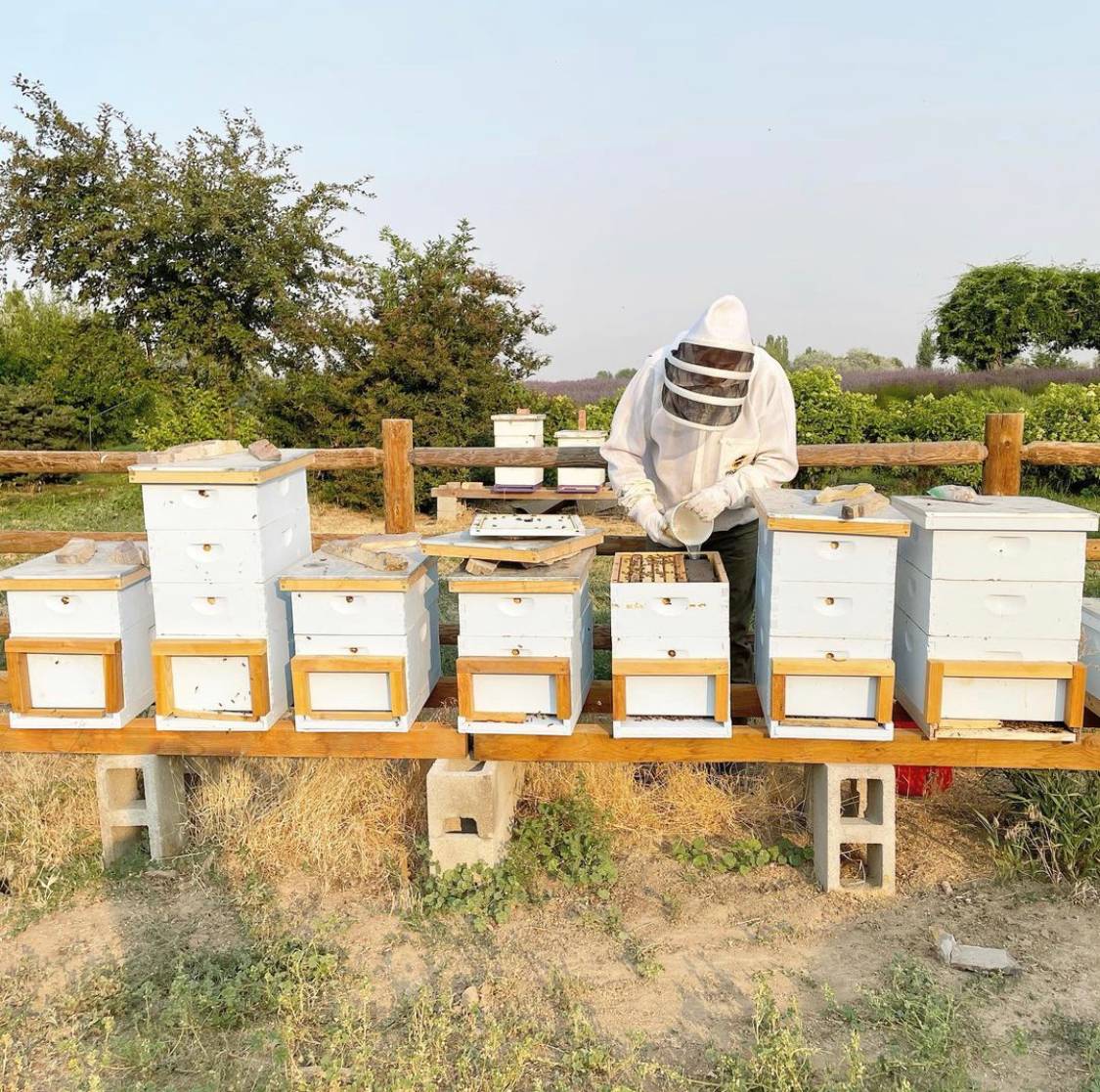 Blue Sky often has food trucks and a bar cart out at the farm during open pick nights. On the nights they don't, you can bring a picnic and enjoy your evening on the farm.
Containers and snippers are provided, or you can bring your own. You get $2 off if you bring your own container or bring back one of their containers. Otherwise, it's $20 for a mason jar, $30 for ¾ gallon, or $35 for a gallon of flowers.
Find out more at ​blueskyfarmidaho.com or @blueskyfarm.eagle.idaho​
McCullough Farms
1408 E Greenhurst Road, Nampa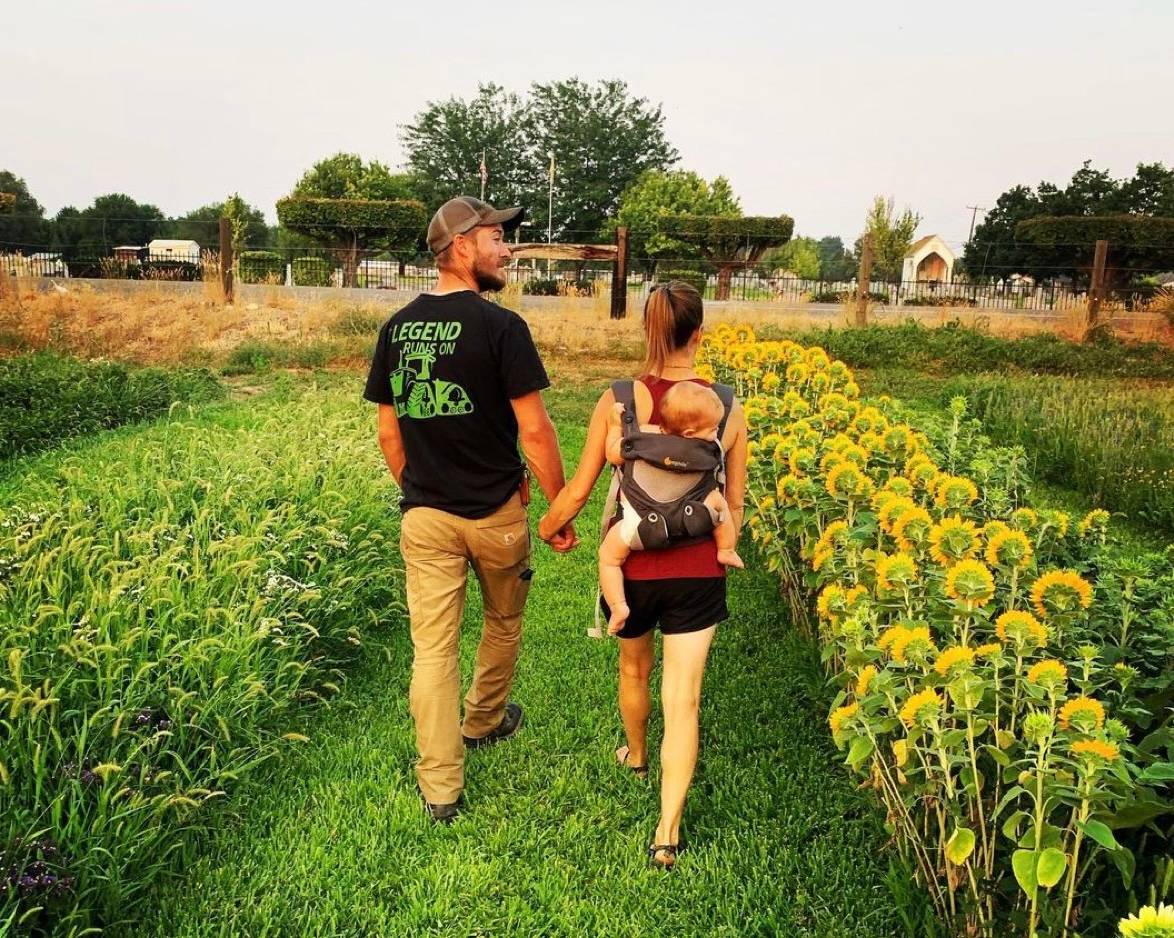 McCullough Farms is a cute little farm run by a cute little family in Nampa. Heather and Jared McCullough opened their half-acre farm just six weeks ago! In addition to u-pick flowers, the couple grows a variety of other crops and raises chickens.
The farm is open for flower picking Monday through Friday in the evening, 7pm to dark, and Saturday in the morning from 8am to 1pm, then again in the evening from 7pm to dark. Containers and scissors are provided. A small-mouth mason jar is $12, large-mouth mason jar is $18 and a gallon bucket is $30. They are starting up a few workshops soon, too!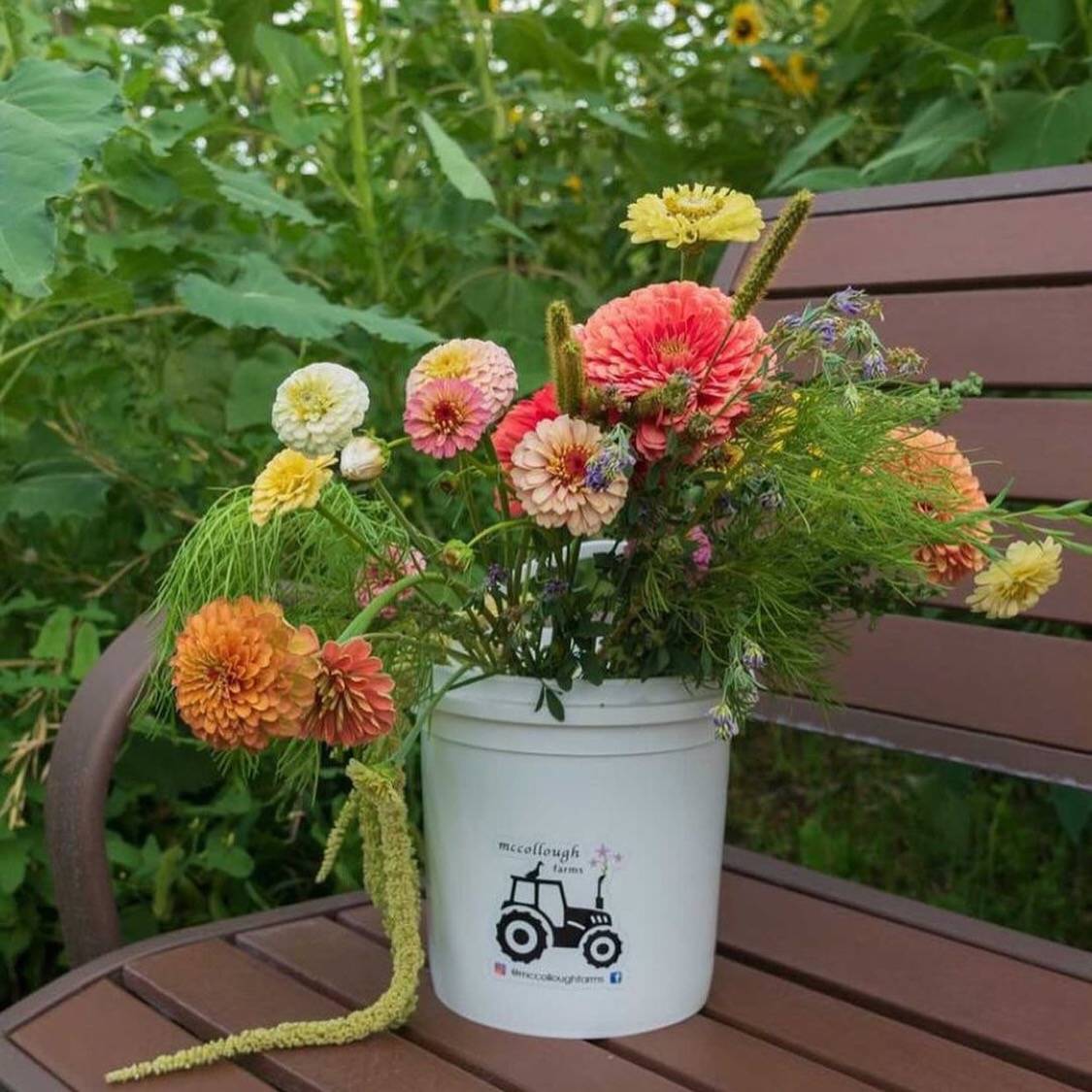 Find out more about McCollugh Farms at https://mccolloughfarms.ck.page or @mccolloughfarms​
Mason Creek Flower Farm
17178 Madison Rd, Nampa, ID 83687
Mason Creek Flower Farm is more than just a flower farm. It's also a community space and a home for many critters. The farm is open for flower picking June through later September, Monday through Saturday, dawn to dusk.
Flower picking at Mason Creek is self-serve. Grab a container, pick your flowers, and leave a check or cash on the box inside the stand. One container is $30 or 2 containers are $50.
In addition to flower picking, Mason Creek Flower Farm offers monthly or bi-weekly flower subscriptions. The farm hosts 2C Yoga for classes on the second and fourth Saturday of the month from 7:45 to 8:30am and has a range of workshops every month. They have a few coming up: Paint, Pick & Sip is next Thursday, September 9, Herbs & Blooms is on Wednesday, September 15, and a Dried Floral Wreath class is on Thursday, September 23.
Mason Creek Farm is known for doing community fundraisers as well. Just last month, they held an all-day donation drive to collect school supplies and funds to help local teachers as they return to school.
Find out more about Mason Creek Flower Farm at masoncreekfarm.net or @masoncreekflowerfarm
Lovely Hollow Farm
6230 SE 8th Ave, Caldwell 83607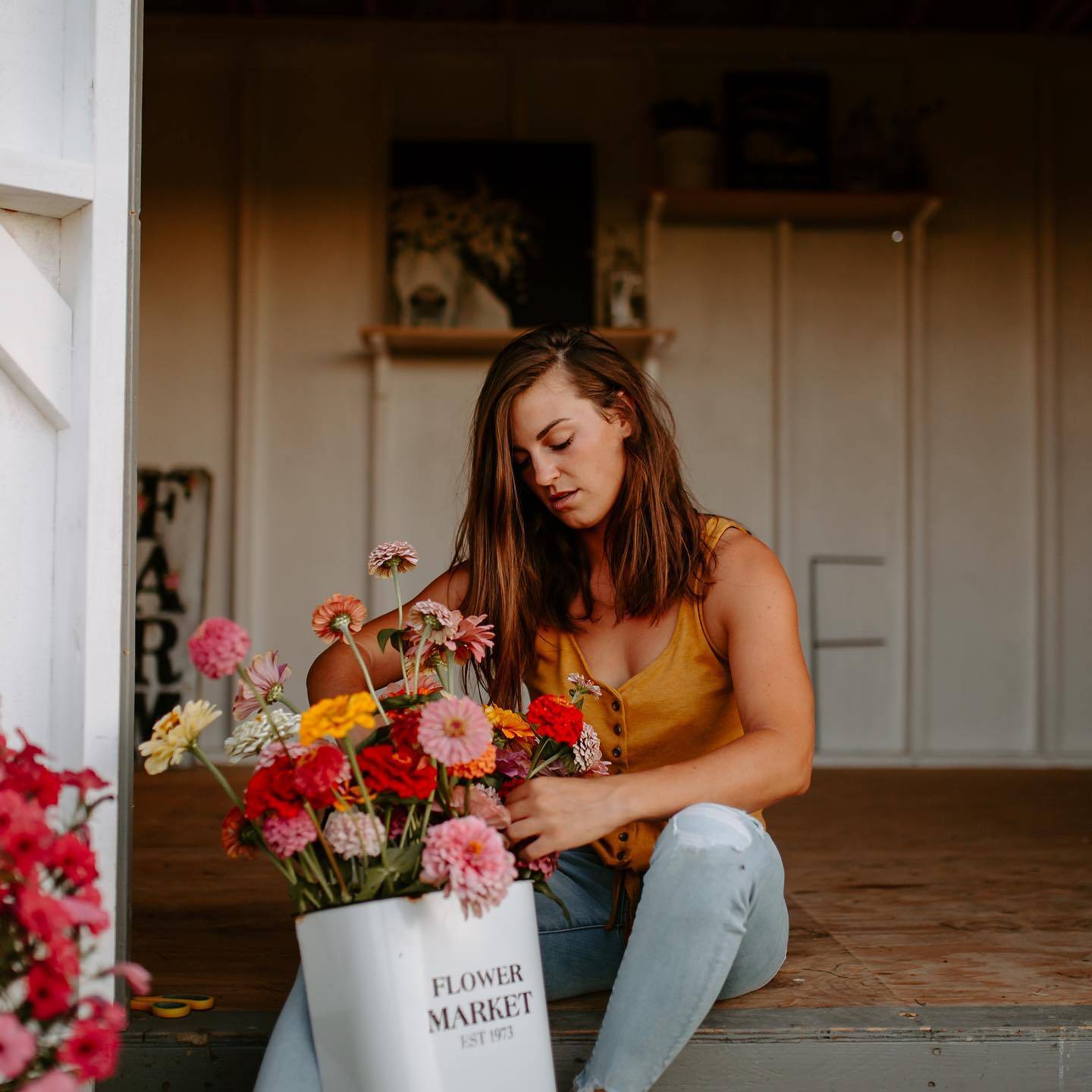 Lovely Hollow Farm is run by Nikki Van Lith. She thought she was going to be a cattle farmer but soon realized cows are kinda boring (cute, but boring) and fell in love with horticulture. She now grows a variety of flowers on her farm in Caldwell.
Lovely Hollow Farm is open for flower picking on Wednesdays in the evening from 6 to 9pm, Saturdays from 9am to 1pm, and Sundays from 9am to 12pm. Containers and scissors are supplied, but if you want to bring your own you definitely can and you'll get a $3 discount. In addition to flower picking, Lovely Hollow Farm hosts events like paint nights and workshops throughout the season.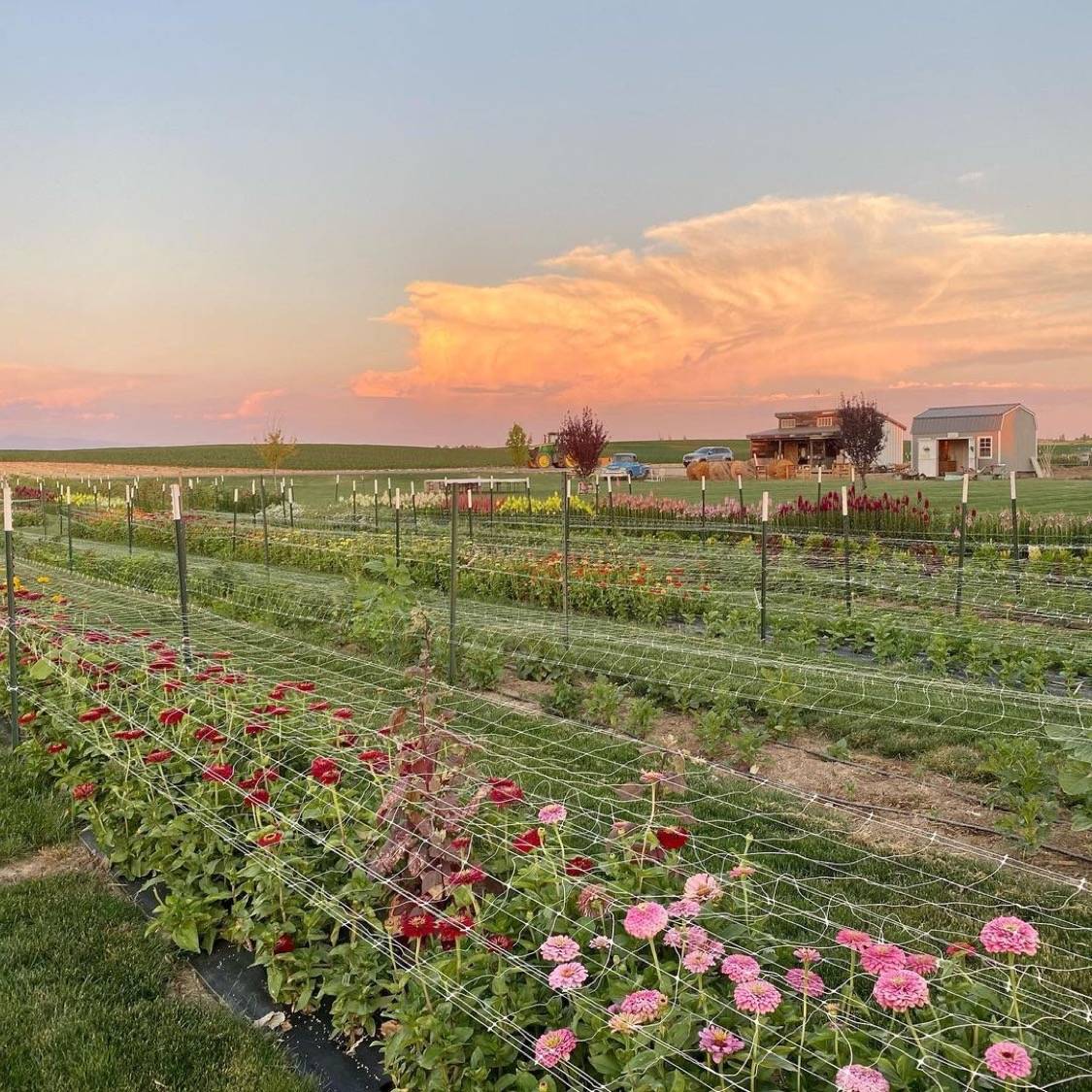 Find out more at lovelyhollowfarm.com or @lovelyhollowfarm​
​
Leaning Barn Farm
25733 Stephen Lane, Parma ID 83660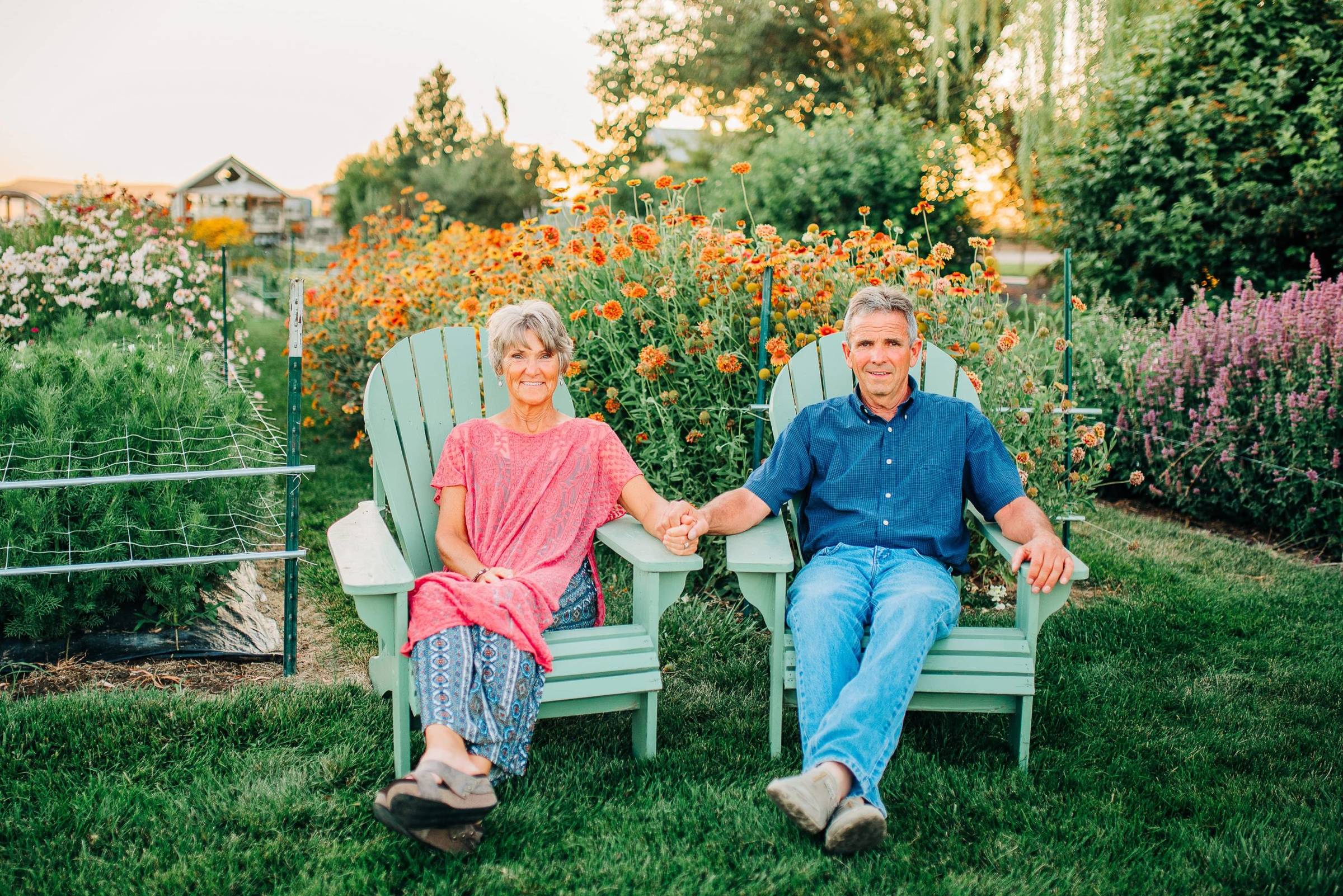 Leaning Barn Farms in Parma is run by Linda Nichols. Her true passion is growing and sharing bright, beautiful flowers. The farm is located in the scenic farmlands of Parma and is open to visitors from early June until mid October.
Linda grows a wide assortment of blooms, from flower field varieties to specialty flowers like dahlias and peonies. To pick your own blooms, visit the farm between 9am to 3pm, grab a gallon bucket and get to snipping. It's only $20 for a gallon or $1-$3 per stem for fancy flowers.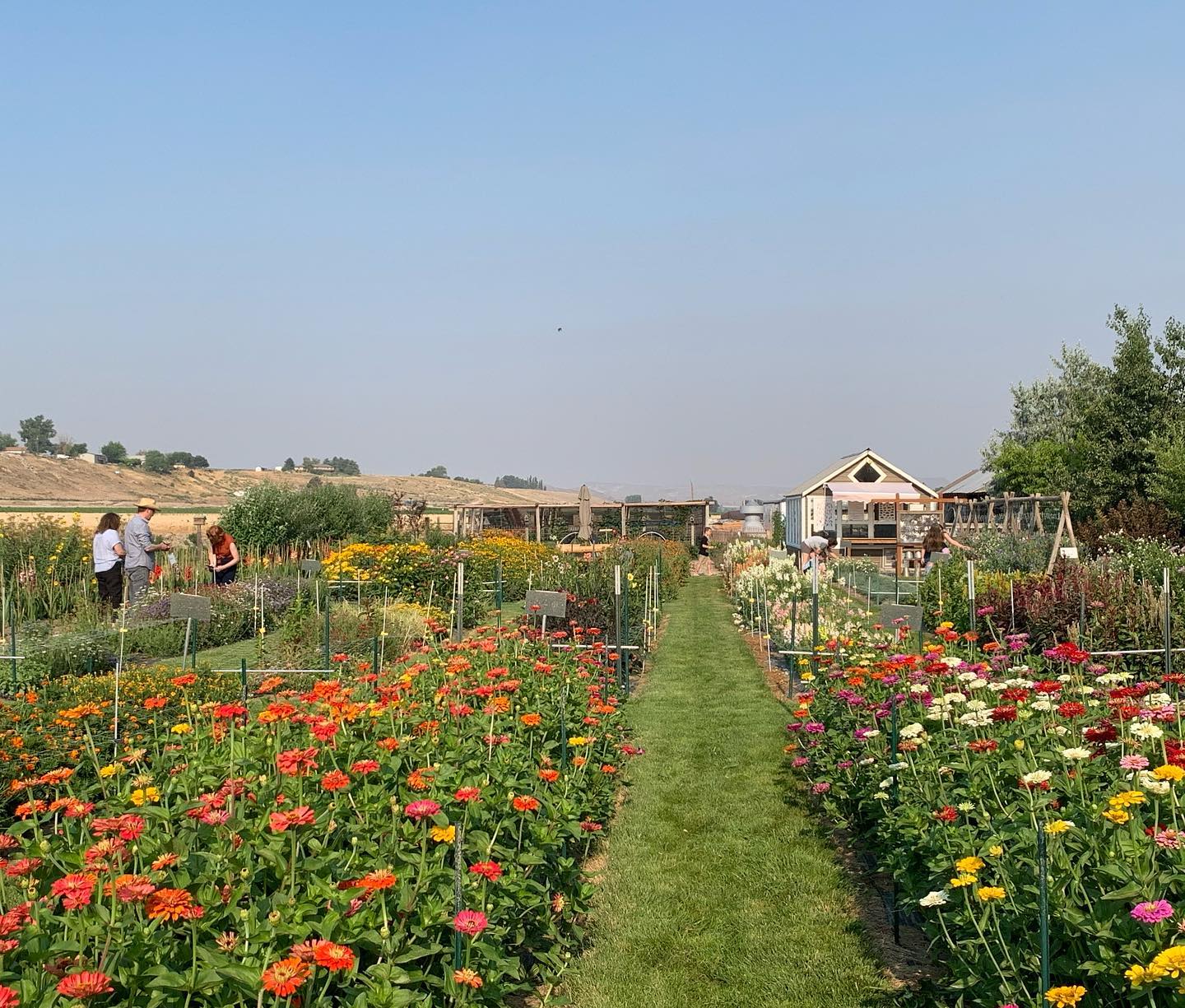 If you forgot your anniversary or something, and need flowers on the go you can swing by Leaning Barn Farms for a pre-gathered bouquet. They also offer DIY wedding flowers, which is a super cute idea!
Workshops on the farm happen every so often, which they announce on social media.
To find out more, visit leaningbarnfarms.com or @leaningbarnfarms
​
Ok friends, that's all I got for ya. Go pick some flowers this month. By next month it will be time to go pick a pumpkin.
Thanks for reading! It truly means so much to me <3
With love from Boise,
Marissa
​