The perfect option for businesses who have a story to tell or an event coming up.
This is a dedicated space in the newsletter with a photo/video, linked header, and custom copy promoting your business or event.
Article Sponsorships are $500. Only two slots available each week.
Also available in bulk.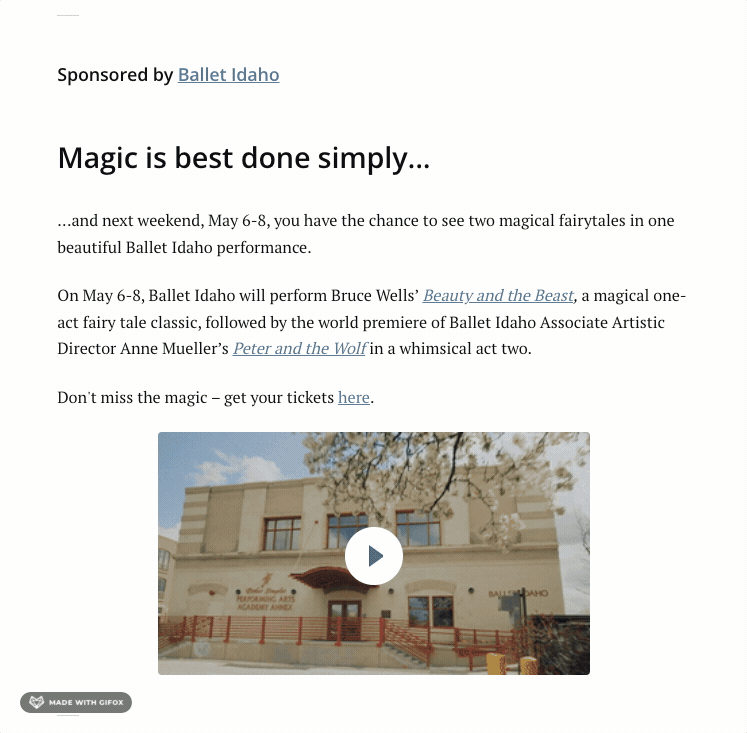 Photo by local photographer Matthew Wordell