Hello friends! Today we are exploring some of Boise's best patios. We are in the height of patio season after all, despite the smoke and heat. So I did the sweaty work of finding out when these patios have the best shade, as well as which you can bring your kid and/or dog to. What's your favorite patio in Boise?! Let me know --> marissa@fromboise.com
Push & Pour
📍214 E 34th Street City, Garden City
📍501 S Ash Street, Downtown Boise
Hours: M-F 7:30a-4p; Sat-Sun 8a-5p
Best for: biking, dogs, coffee dates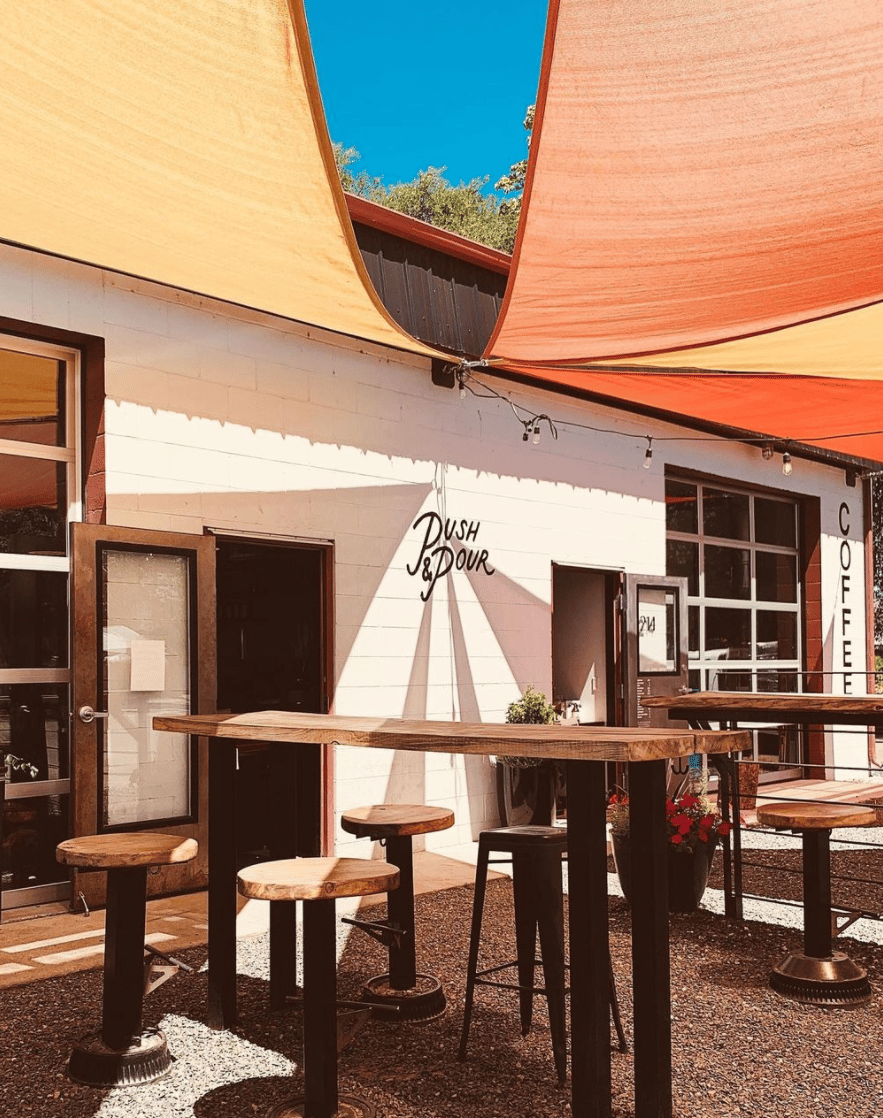 ​Push & Pour is a community coffee shop that has now expanded to three locations. Its flagship spot is right by Whitewater Park in Garden City. It's patio (pictured) is amazing for grabbing coffee with friends, meetings, and grabbing a drink or bite while on a Greenbelt cruise. Personally, it's a little too busy for me to work at, but I also have the attention span of a squirrel. Great spot for kids and dogs! It has the best shade in morning and evenings.
Push & Pour's Ash Street location is tucked away in a neighborhood off River Street, kinda near Payette Brewing. It's super small and very cute. The patio is pretty quiet and one side is in the shade pretty much all day. Great for working, meetings or grabbing a quick coffee.
Dawson Taylor
📍219 N 8th Street, Downtown Boise
Hours: M-Th 6a-6p; F 6a-9p; Sat 7a-9p; Sun 7a-5p
Best for: morning shade, caffeine, running into people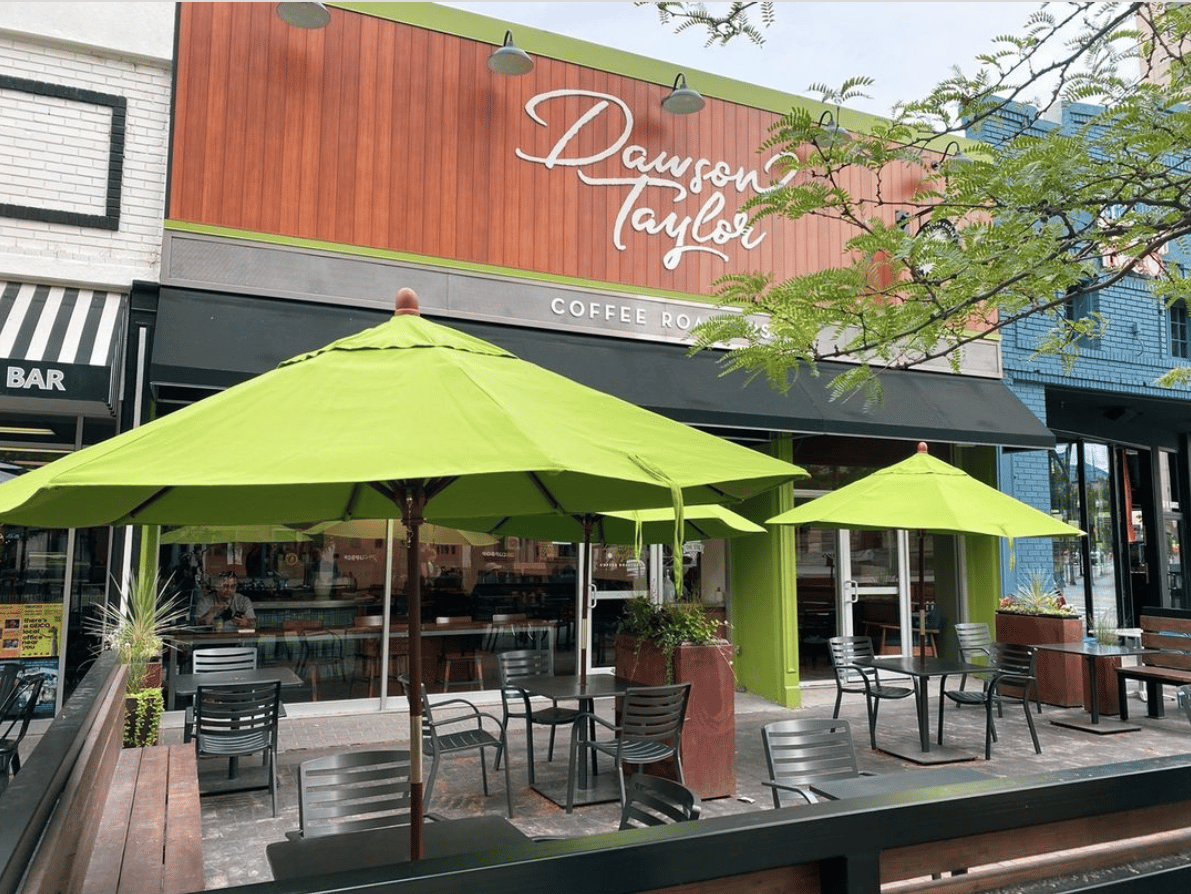 ​Dawson Taylor has been at this funky little coffee shop for 20 years! During the pandemic they did a full remodel and it's so, so nice. The patio is big and gets the best shade in the morning when the sun is still behind buildings on 8th Street. Also it is on the main drag of 8th, so prepare to possibly run into people you know. Fast wifi, lots of tables, goood coffee & tea, plus yummy pastries make this a good working, reading, or meeting patio.
Caffeina
📍4774 W State Street, Boise
📍6575 W Overland Road, Boise
Hours: M-Sat 6a-9p; Sun 7a-8p
Best for: working, food, coffee dates, all-day shade, hiding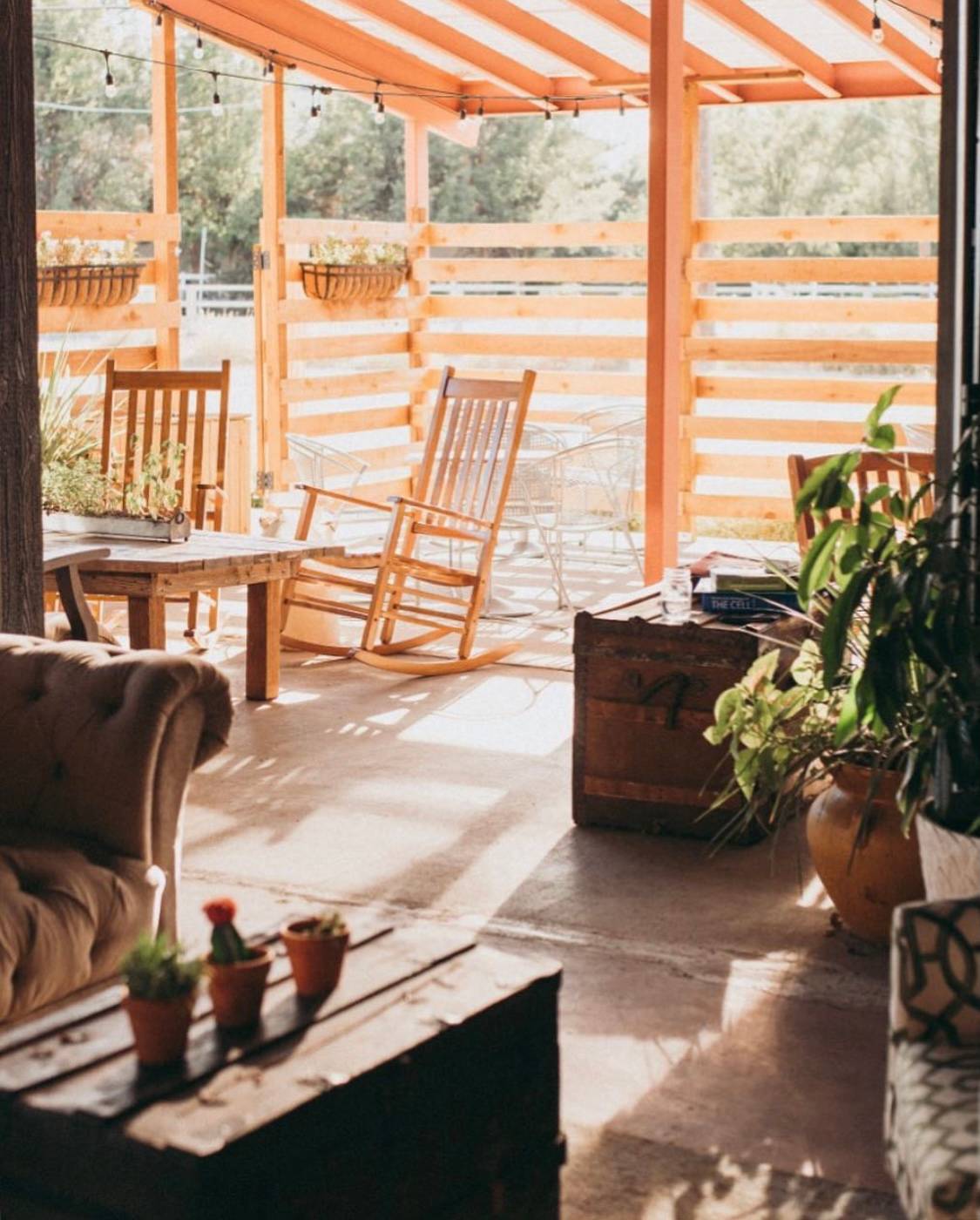 ​Caffeina Coffee Roasting Company has one of the comfiest coffee shops around. Its State Street location is by far the largest, with a big beautiful patio. It feels like walking out onto your grandma's patio. Rocking chairs, cozy couches, big tables, plants on plants on plants. It's mostly covered, so you can count on shade pretty much all day. Really excellent food and drinks here, too!
The Overland location is equally cute and cozy but much smaller. It's patio is skinny and no big tables, but it's very cute and also covered. Both patios are good places to meet up with people, read a book, or hide from everyone so you can GSD.
Txikiteo
📍175 N 14th Street, Downtown Boise
Hours: Wed-Sun, 11a-9p
Best for: high-quality snacking, shady evenings, coziness
First things first, Txikiteo is pronounced chee-kee-tay-o. It's the sister restaurant of The Modern Hotel. Go for the spacious patio, stay for the stellar food and drink. They don't open until 11am, but the patio seems to get the most traffic in afternoon and evening. With lots of tables, plenty of umbrellas, a few fire pits, and a not very busy street make this a good one for working or after-work hangs.
Hops & Bottles
📍1420 W Grove St, Downtown Boise
Hours: M-Th 12-10p; F-Sa 12-11p; Sun 12-9p
Best for: meeting friends, trying new beer, dogs
​Hops & Bottles is first and foremost a beer bar, but in very close second it's a dog bar. It's one of the best places to bring your dog or get some love from someone else's pupper. There's over 300 canned beers and non-alcoholic beverages in the cooler, plus rotating taps of beer and wine, and there is usually have a food truck out front. The patio gets the most sun in the afternoon and evening, but H&B has plenty of sun shades & umbrellas. They have WiFi. Also, bingo on Tuesdays and First Thursday events.
Bardenay
📍610 W Grove Street, Downtown Boise
Hours: M-T 11a-6p; W-Th 11a-10p; F-Sat 11a-11p; Sun 10a-9p
Best for: full menu, evening shade, low car traffic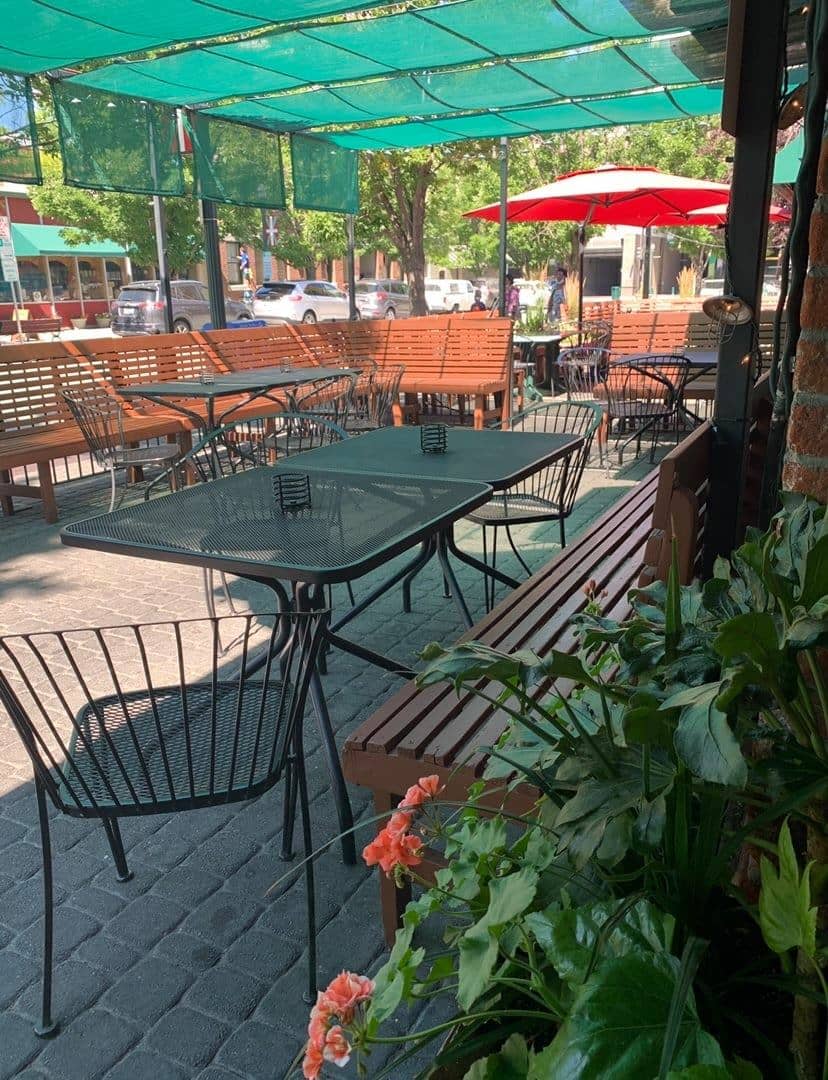 Fun fact: Bardenay was the first restaurant distillery in the nation. Now they have restaurants in downtown Boise, the Boise Airport, Eagle, and Coeur d'Alene. The downtown Boise restaurant is located on the Basque Block. It has a large patio with lots of seating and very little car traffic. Bardenay is also one the few places that has food and drink specials on their happy hour menu. They have sun shades up but it gets the best shade in the evenings once the sun goes behind the building around Grove Plaza.
Ochos
📍515 W Idaho Street, Downtown Boise
Hours: W-F 4-Late; Sat 11a-11p; Sun 11a-4p
Best for: fancy cocktails, salsa dancing, evening shade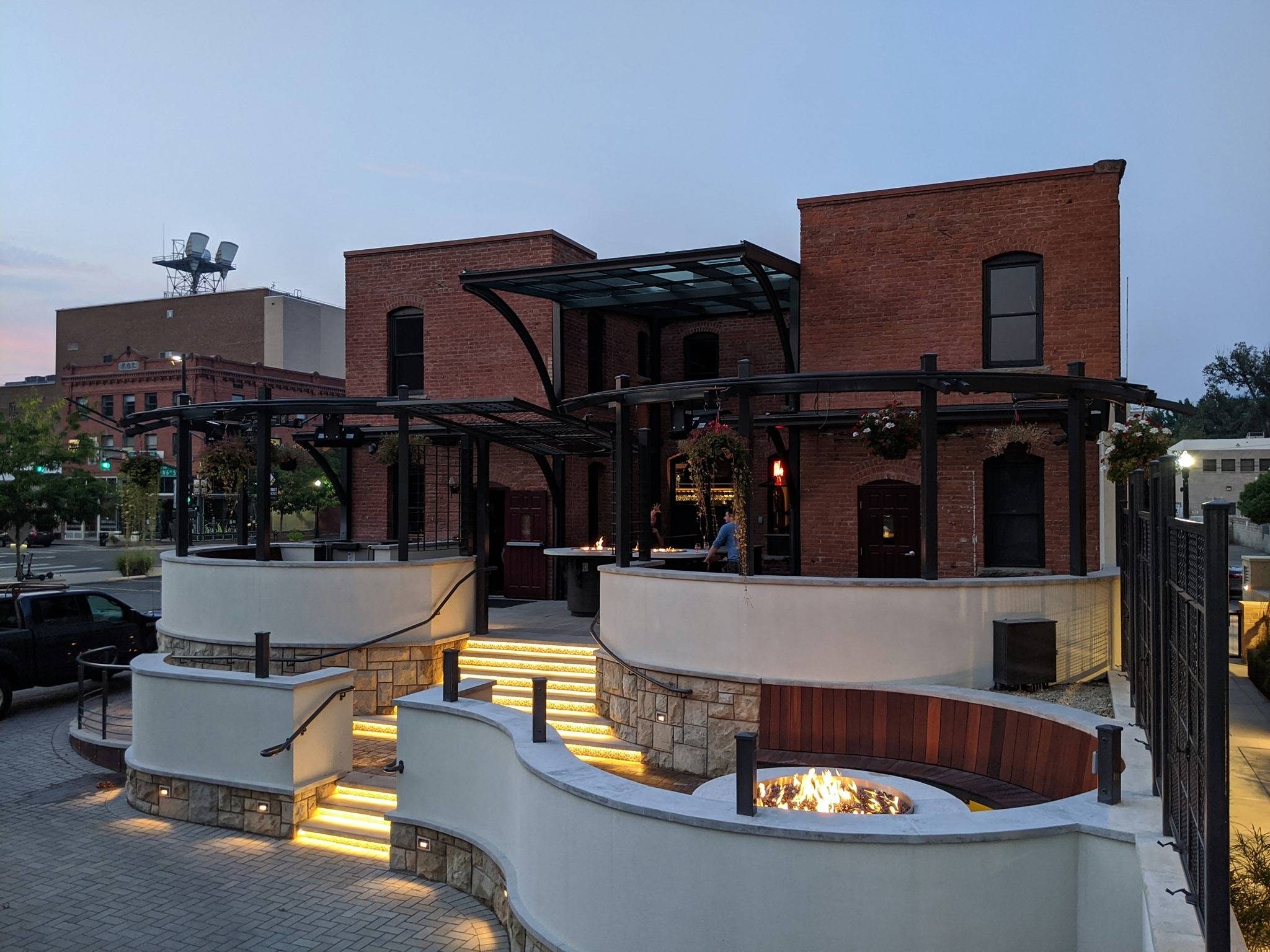 ​Ochos has one of downtown Boise's newest and best patios. The wine bar has a big drink list and a small plates menu. They just started up Sunday brunch as well. As you can see, the patio is absolutely gorgeous and unique, but also perfect for this summer thanks to evening shade. Not really dog or kid-friendly, and no WiFi here that I know of. It's a place for post-work hangs. They will hopefully bring back salsa dancing classes soon!
Telaya Wine Co.
📍240 E 32nd Street, Garden City
Hours: M-Sat 12-7:30p; Sun 12-6:30p
Best for: wine, river views, food trucks, arriving via the Greenbelt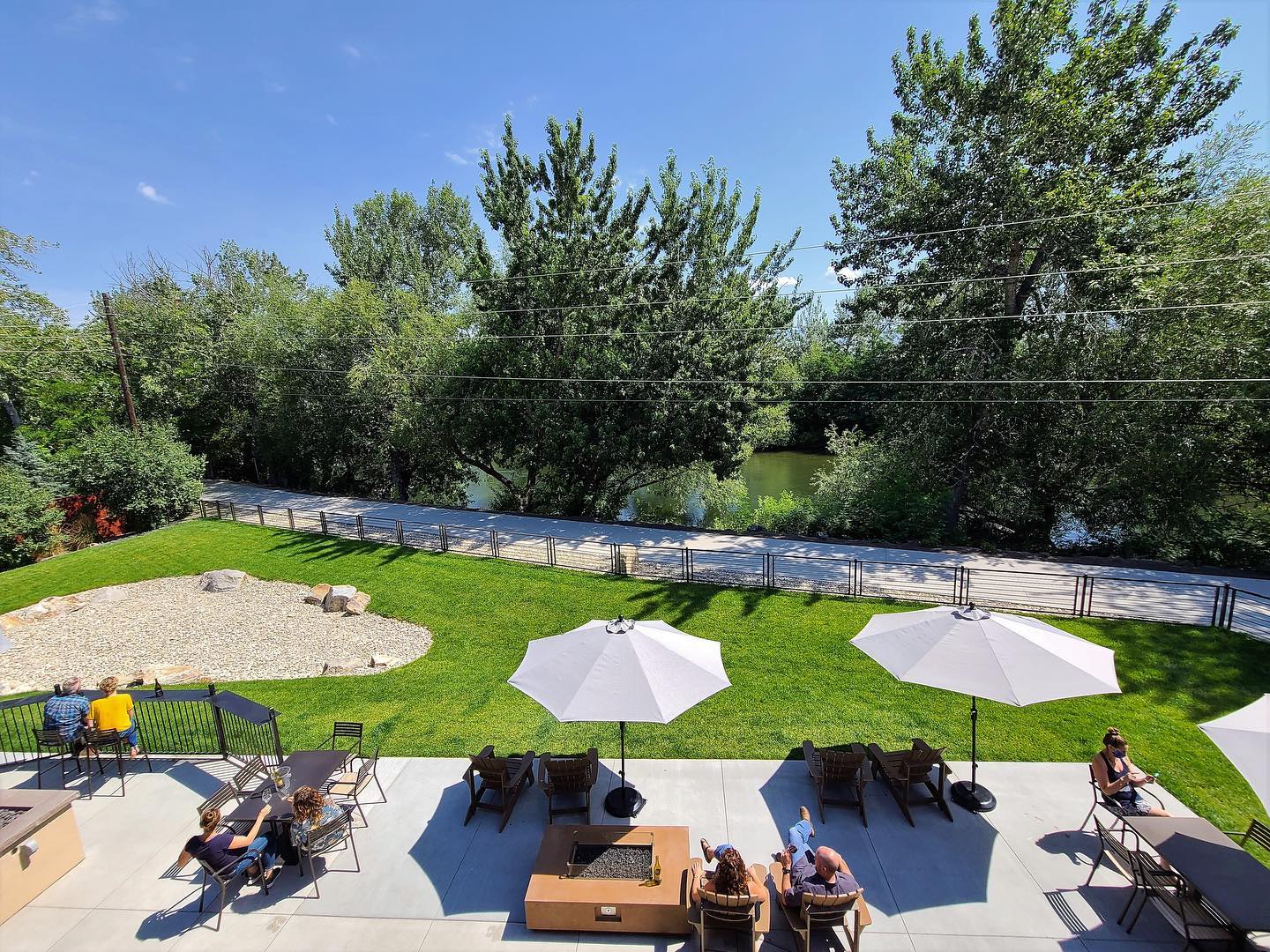 ​Telaya Wine Co. has a gorgeous tasting room right on the Greenbelt in Garden City. The patio is separated from the Greenbelt by a large grassy area. Bring a blanket and lounge on the grass or grab a patio seat while you enjoy excellent wine, food truck dinners, fire pits, and fabulous people watching. The patio has lots of shade is dog-friendly. Also, live music every Thursday night in the summer.
Sturman's Wine & Cigars
📍4204 W Chinden Blvd., Garden City
Hours: M-Th 2-10p; F-Sat 2-11p
Best for: smokin cigars, live music, late nights
​Sturman's is the new kid on the Boise block and they really kicked ass with their patio set up. The patio is a whopping 3,000 square feet and has a ton of seating and space for gathering. I don't think it's dog-friendly & it's definitely not kid-friendly. The wine and cigar lounge also has outdoor games, weekly live music, and rotating food trucks.
Ok, that's all I got for ya today. It's by no means the full list, because there are lots of great patios in Boise! What's your favorite? Let me know --> marissa@fromboise.com
Thanks for reading!
With love from Boise,
-Marissa