On a rainy May morning, I went down to the Saints Constantine & Helen Greek Orthodox Church on Bannock Street, just off 27th in Boise's West End.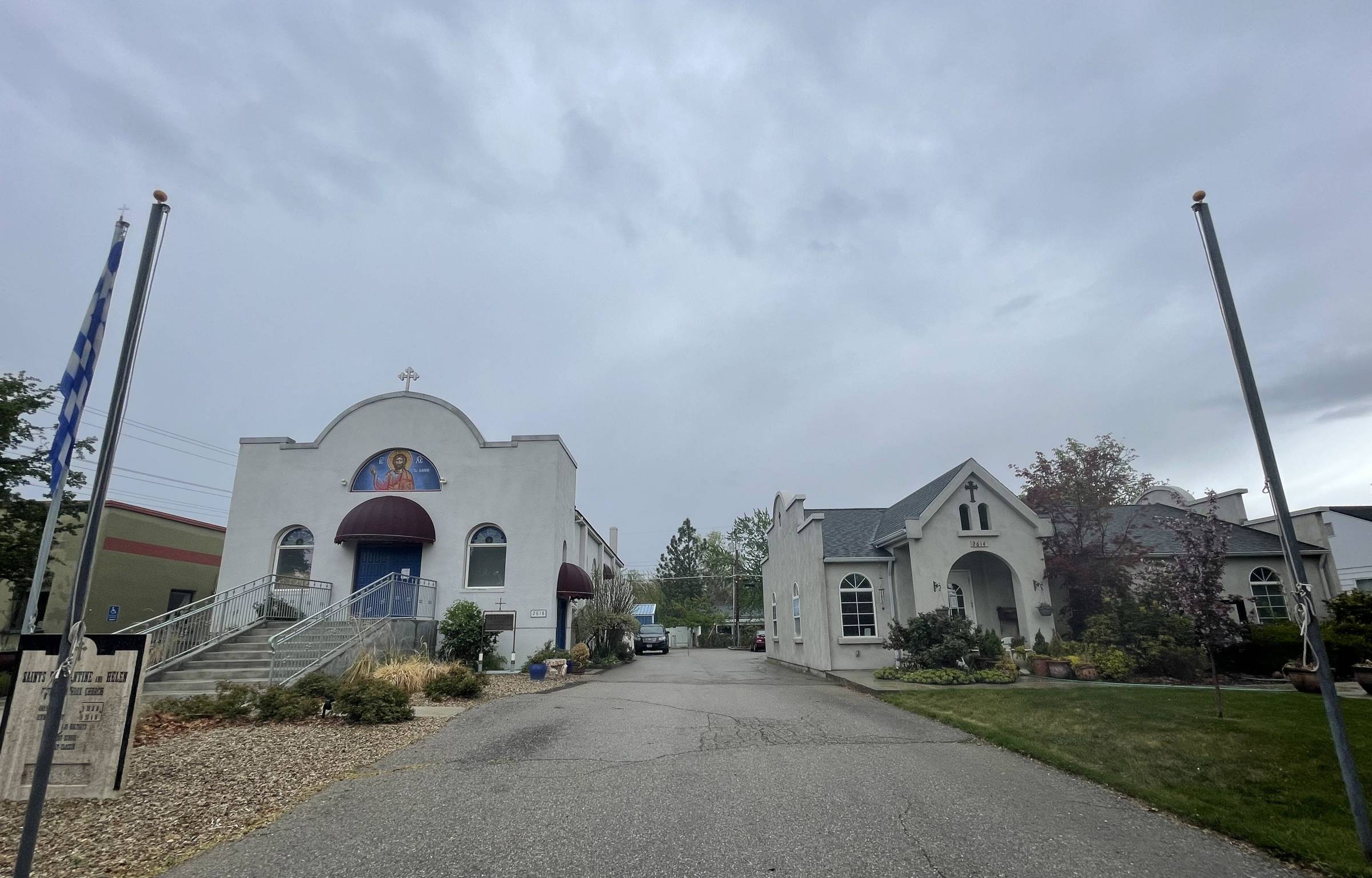 I parked and walked quickly through the drizzle, down a paved driveway past the church. I didn't really know where I was going, but then I saw a door near the back of the building open and a lady carrying a large sheet of freshly baked Kourambethes (KOO-ram-beth-ess) walked out. She carried the tray of traditional Greek cookies over to a smaller building, and I headed for the door she came out of.
I opened the door and stepped into a flurry of activity and smells. It felt like I walked into a family kitchen, and in a way, that's exactly what it was.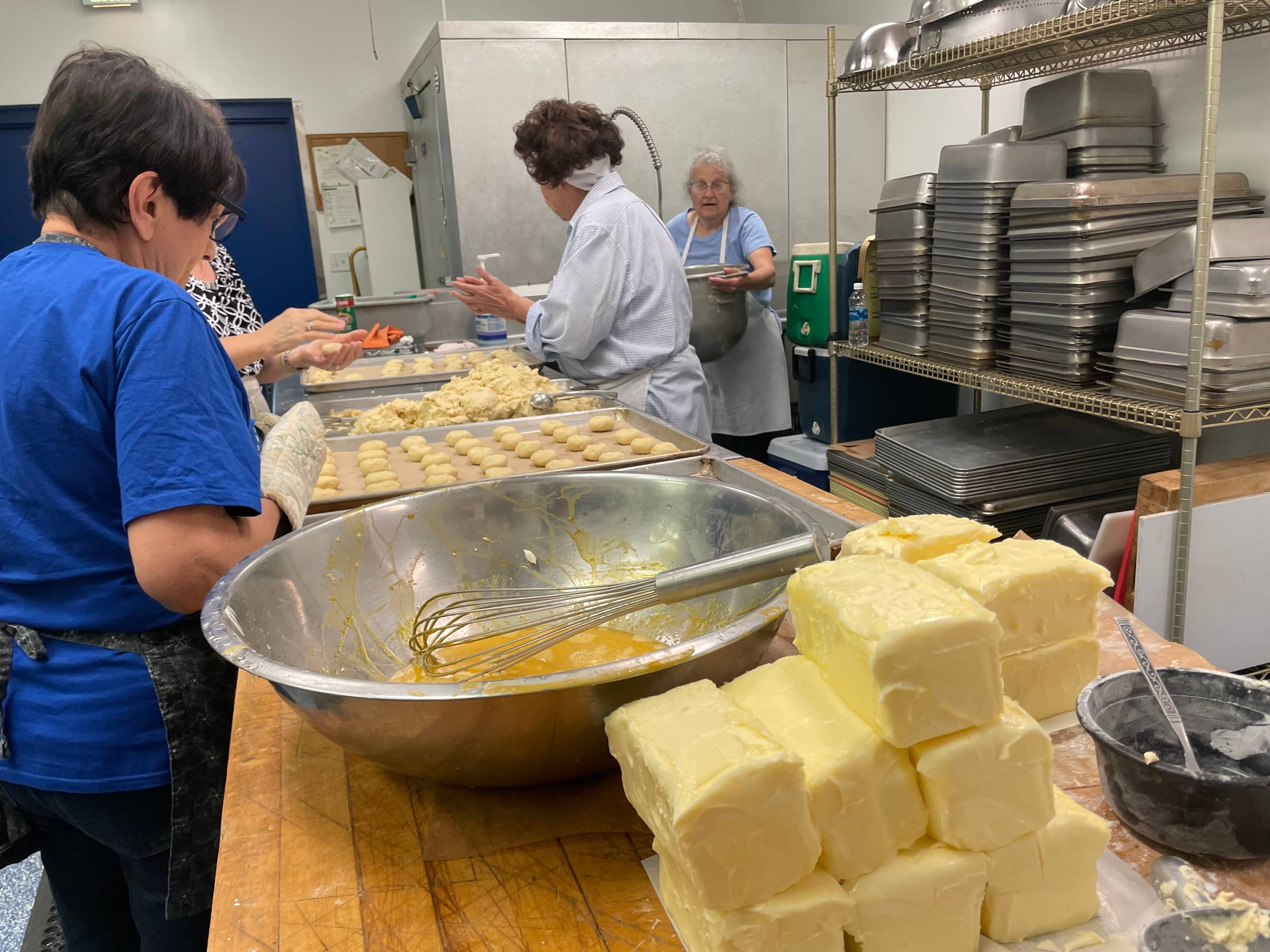 It was around 8am and six women were buzzing around the L-shaped kitchen. Two women in aprons stood on either side of a long countertop in the middle of the room, rolling dough clumps into small mounds and laying them onto a large parchment-lined baking tray, gently pressing into the soft center to leave a dimple. At the other end, another woman made the dough. She stood in between a waist-high industrial mixer and the counter, where 12 bricks of butter and a massive bowl of egg yolks are prepped for the next batch. She shovels flour into the mixer, adding "until it feels right." Another woman stood in between the two stations, scooping sticky dough clumps onto the table and simultaneously bringing trays of cooled pastries over to the other building, where four more women are showering each pastry with powdered sugar.
Sia Ramondi, co-chair of the pastry committee, manned the ovens. She shuffled trays between three ovens and tall cooling racks, all while keeping tabs on a big bubbling pot of brown liquid, orange peels, clove, and cinnamon sticks. This concoction will boil down and become the syrup used in Galatobouriko (GAH-lotto-BUR-ee-ko), a Greek semolina custard, baked between crispy filo and syrup.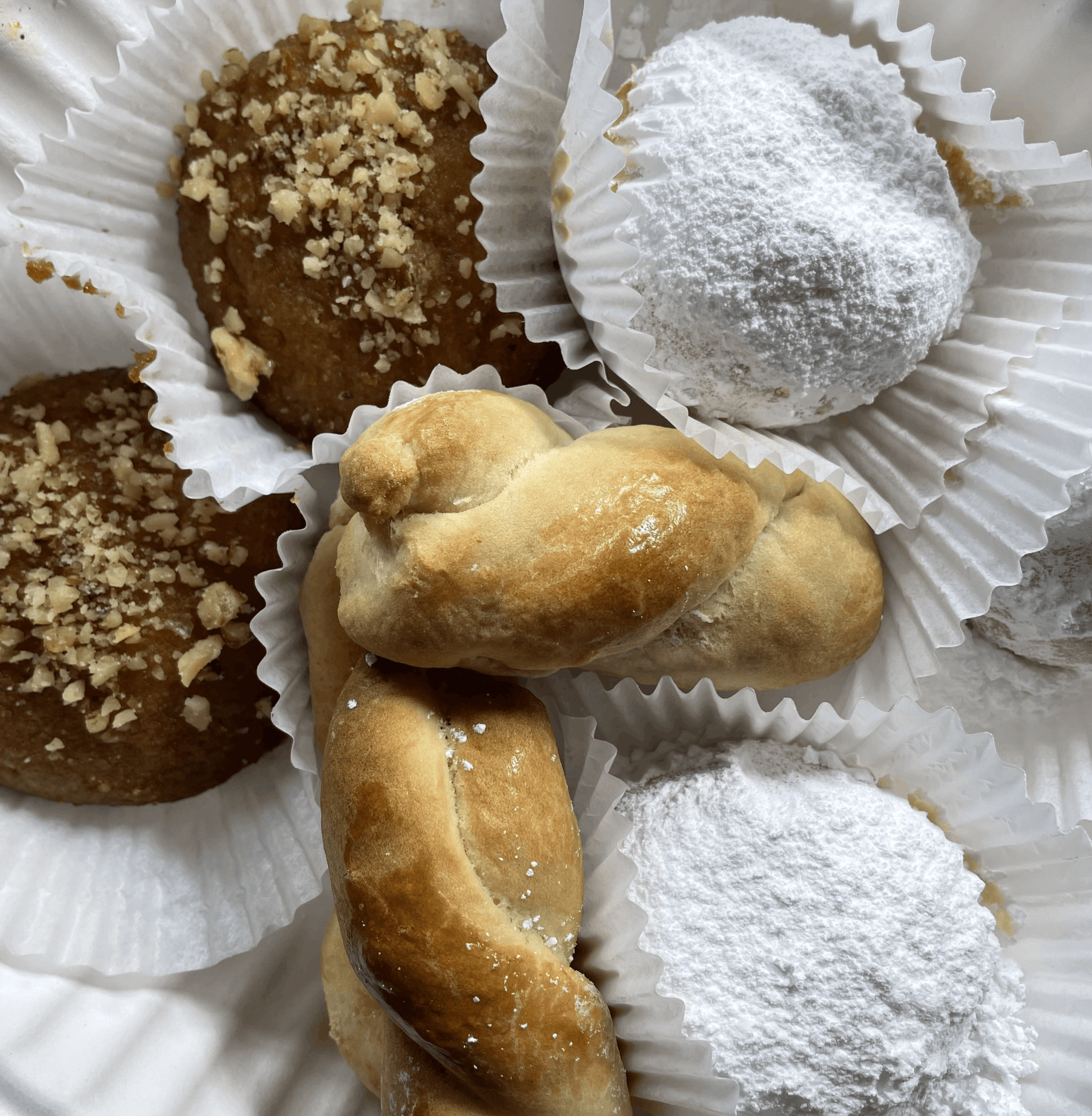 "We're doing 1500 cookies today and tomorrow we'll do another 300 or so," said Loretta Constantinides, co-chair of the Boise Greek Food Festival.
The next weekend they'll do it again to reach their total of about 3,000 Kourambethes cookies – all of which will be devoured by the end of the 41st Annual Boise Greek Food Festival on June 2-3, 2023.
The history
The Boise Greek Food Festival has been going for more than four decades. It's one of the largest food festivals and longest running cultural celebrations in the Treasure Valley.
"One reason it started was to get our culture out there," said Jim Kinnas, general chairman of the Boise Greek Food Festival. "The other reason was that we didn't have a priest at the time."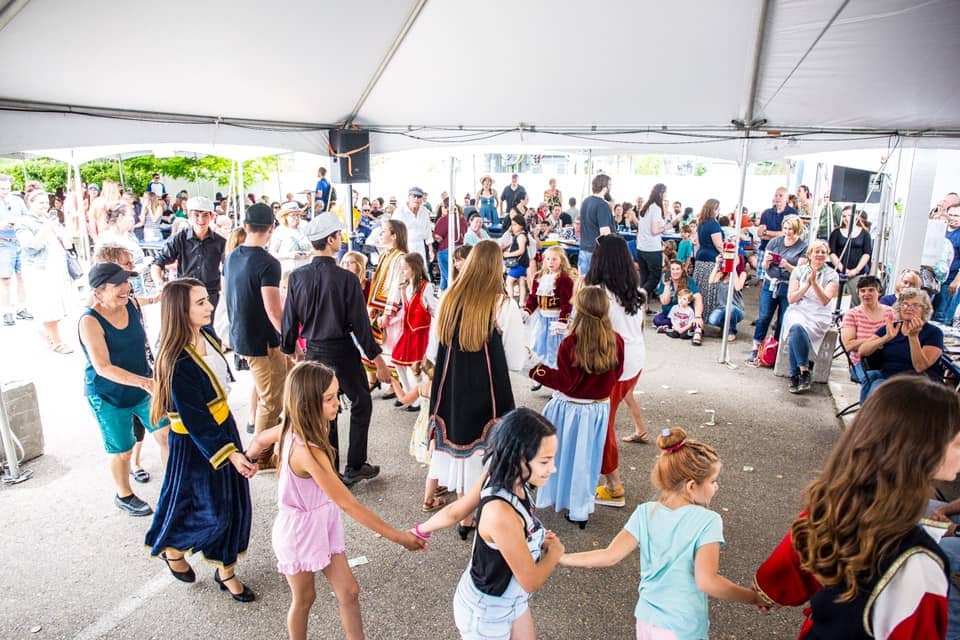 In the late 1970s, Boise's Greek community had a church – the Saints Constantine & Helen Greek Orthodox Church, which was built in 1951 – but they did not have a resident priest. At the time, a priest from Pocatello would come to Boise once a week to lead the service.
To solve their dilemma, they turned to food.
The congregation started by hosting small dinners in effort to raise funds, but the events didn't raise enough money to move the needle. So they decided to take a chance and go bigger, organizing the inaugural Boise Greek Food Festival in 1982.
For the first two years, the festival was held at the Basque Center. In its third year, it was held at Bishop Kelly High School. And while the festival organizers were grateful to use these spaces, by the time the festival's fourth iteration came around they wanted the event to happen on their own terms. The congregation decided to take the funds raised from the fest and build a commercial kitchen in the back of their church, empowering them to prepare for and host the event on their property.
As the festival grew, they were able to hire a part-time priest and eventually a full time priest – and they've had one ever since. The festival has continued attracting more people every year since, with 3,000-5,000 people attending the two-day festival in recent years.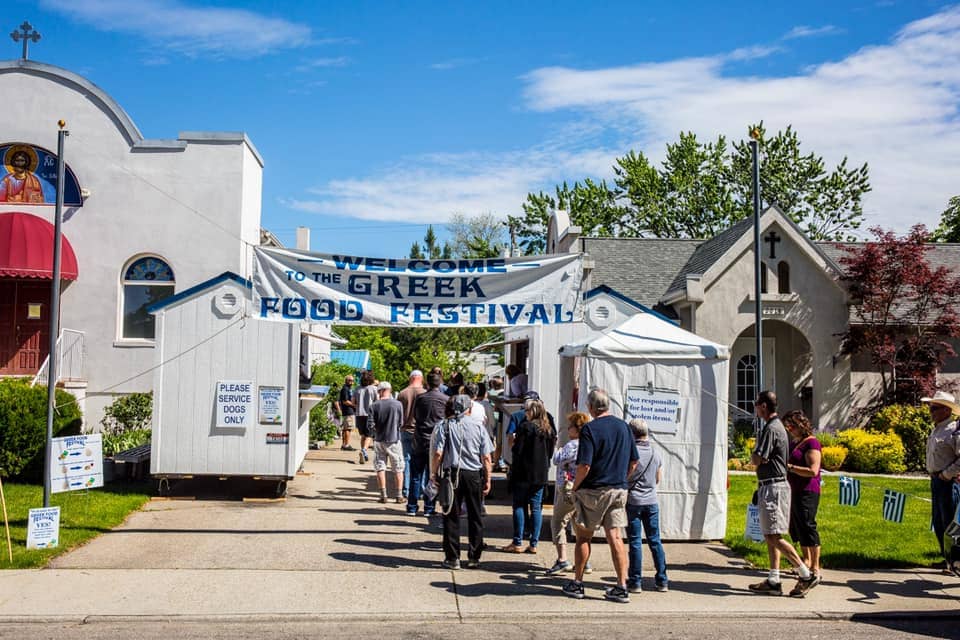 The food
The annual event was created as a way to support the church, but sharing Greek culture through food is at the heart of the Boise Greek Food Festival.
The festival menu is all authentic and homemade Greek fare. You can try everything from entrees to sweets to small bites.
Main dishes include Souvlaki, which is marinated pork or chicken on a skewer served with Greek Pilafi, a Cretan-style rice cooked in homemade chicken broth. You can get Gryo or Falafel wrapped in pita or in a bowl, served with house-made Tzatzki sauce. You must try Pastitsio (pah-STEE-chee-oh), a traditional meal of macaroni noodles layered with seasoned meat and a white veggie sauce called Béchamel sauce.
Don't get too full; the side dishes are just as delicious. There's Greek salad, olives, and Spanakopita, which is seasoned spinach and feta cheese triangles wrapped in filo dough. Fasolia Yahni, green beans simmered in tomato sauce, and Dolmathes, grape leaves stuffed with herb-seasoned rice, are both delicious and vegan.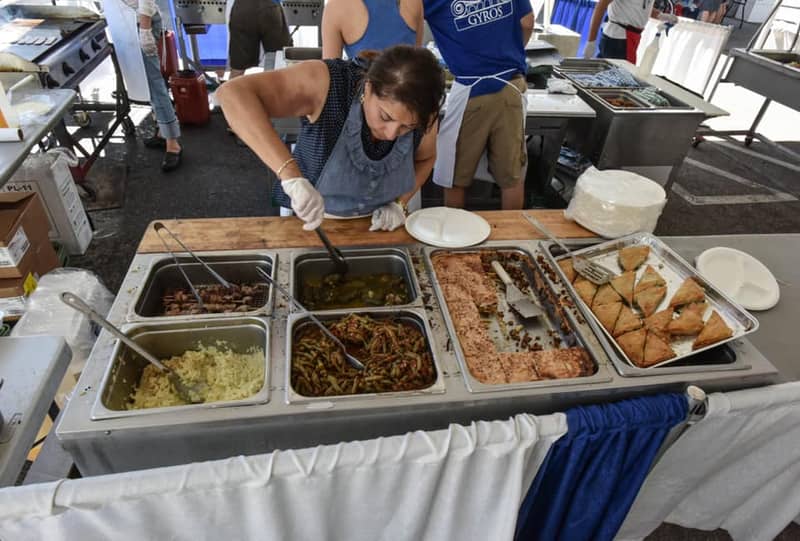 And of course, there's sweets. There's six traditional pastries on the menu, prepared by the festival's pastry committee which is led by Sia Ramondi and Effie Kaufman. Try Galatobouriko, Greek semolina custard, baked between layers of crispy filo and syrup; Koulouria, a braided vanilla-flavored cookie; Kourambethes, a melt-in-your-mouth butter cookie topped with powdered sugar; Melomakarona, a spiced cookie made with honey and topped with walnuts; Karithopita, a Greek walnut cake with cinnamon and clove; and Baklava, layered filo pastry filled with chopped nuts and sweetened with honey.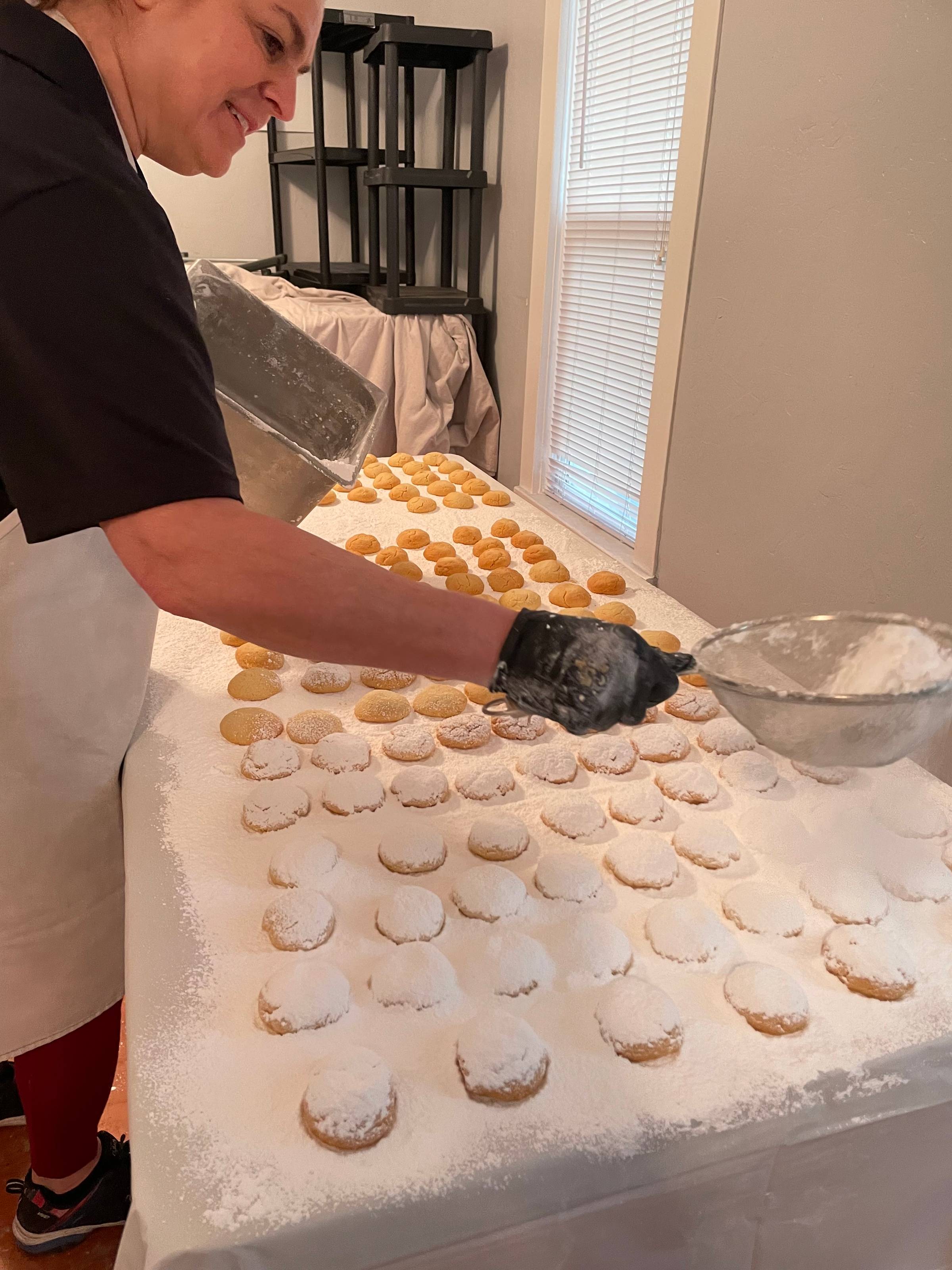 Everything on the menu is made by hand in their kitchen, with just two exceptions: the baklava and the dolmades. Those used to be made in-house too, but as the festival has grown, making 3,000+ of every item became too labor intensive for the congregation.
"It just about caused a couple of divorces," said Jim, chuckling.
Jim Kinnas has been involved in the festival since day one and took over as festival organizer about 21 years ago. When he did, he made a few changes to help the fest keep up with its growth. He decided to outsource a few of the particularly labor-intensive dishes. Jim sought out just about every Greek food distribution company in the country and tried their offerings, from pastries to souvlaki to dolmades. He settled on an old-fashioned company out of Chicago that still made baklava in-house, and began ordering baklava and dolmades for the festival. Outsourcing has allowed the fest to scale in-house food preparation to meet the ever-growing demands.
Jim also works with Ilene Dudunake of A New Vintage Wine Shop in Meridian to provide Greek wine for the festival and Boise Brewing to provide a local beer.
Other than that, everything you eat at the fest came from the kitchen on the property, made by dozens of people in the local Greek community. The food preparation begins in February and doesn't stop until the final day of the festival. They test and tweak recipes as needed, prepare sauces, and make thousands of pastries and freeze them.
The week of the festival, the kitchen is in full swing. They make custard a few days before the festival and cook meat and rice pilaf nonstop during the two days of the fest. Jim cranks up the ovens on Friday morning around 8:30 and doesn't turn them off until the end of the night. Then he starts them back up again the next day.
"It's a labor of love," said Jim.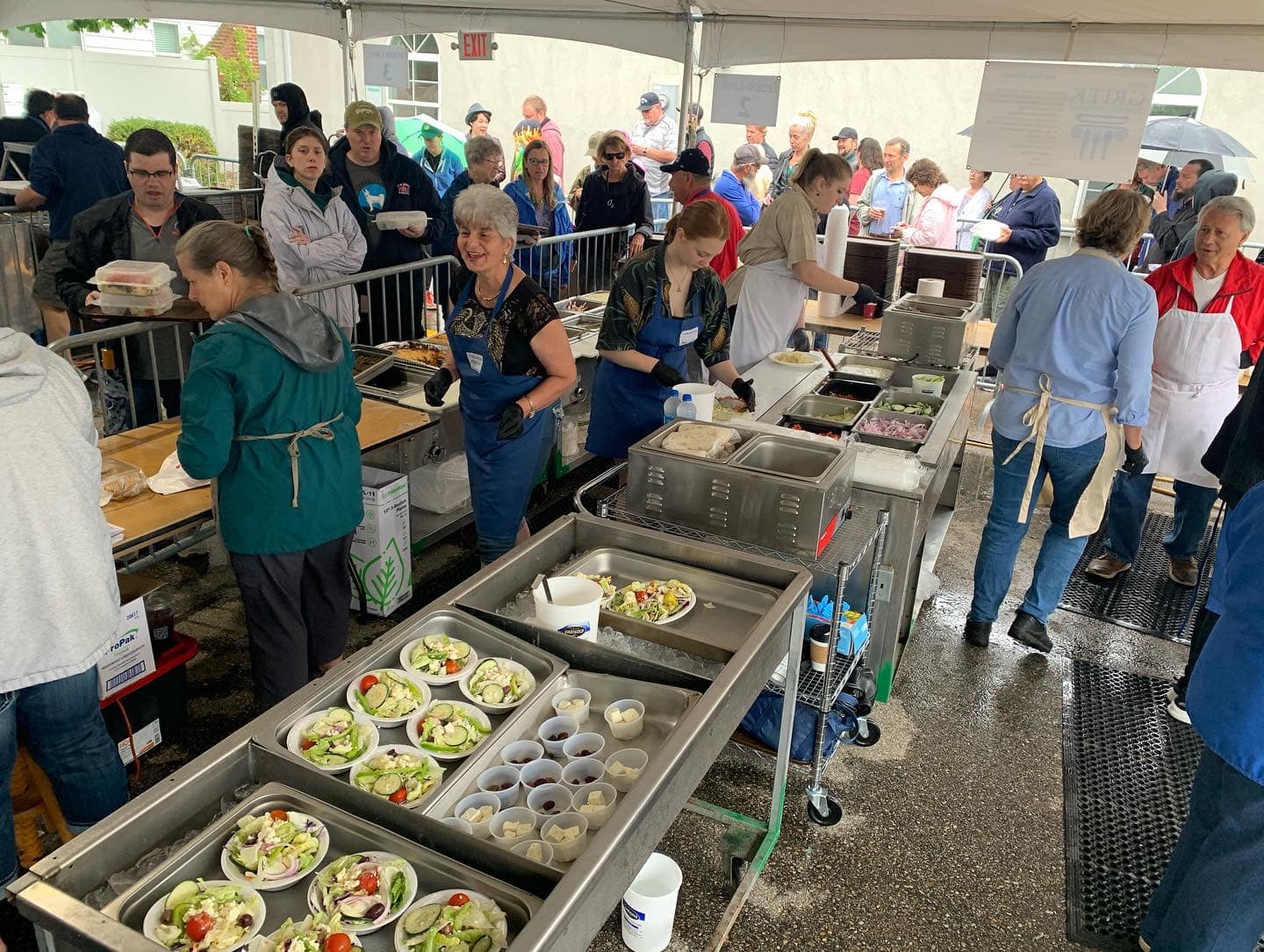 The festival
The 41st Annual Boise Greek Food Festival is happening June 2-3, 2023 in the parking lot of the Saints Constantine & Helen Greek Orthodox Church at 2618 W Bannock Street in Boise.
In addition to amazing food, there's traditional Greek dancing and dance lessons, live Greek music, and tours of their beautiful and unique church. It's free to attend and very family-friendly.
Here's the 2023 festival schedule:
Friday, June 2
Festival open 11am-9pm

Greek dancing at 12:30pm, 5pm, 6:30pm & 8pm

Church tours at 1pm & 7pm
Saturday, June 3
Festival open 11am-9pm

Greek dancing at 12:30pm, 2pm & 3:30pm

Church tours at 1pm, 2:30pm & 7pm

Vesper Service in main church at 4pm, all are invited to attend
You can learn more about the festival and check out the menu at boisegreekfestival.com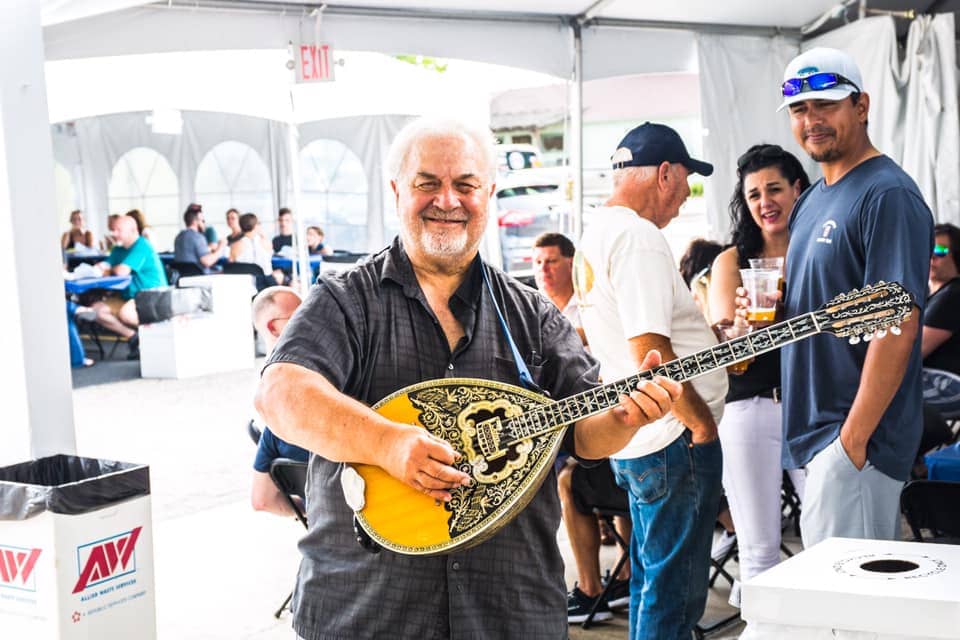 ​
Thanks for reading! Opa!
With love from Boise,
Marissa
​Click here to read & share this story!​
​
Love this newsletter? I'm so glad! You can keep it going by supporting it here.
​
​