In partnership with
The City Cast Boise team got on the mic together to give their hot (and cold) takes on the best coffee shops in the Treasure Valley. Listen here!
---
I don't know about you, but I pretty much exist on soup in the winter. Fall and winter is the official soup season, so today's story is all about where to find some great soup in the Treasure Valley.
A side note: last night I was talking with my husband about this story and we got into a debate about soup vs stew vs chili. I said that stew and chili are subcategories of soup. He said they are all their own categories. Apparently, we are both wrong. So here is some soup knowledge for you:
Soup: more liquid than solid ingredients, solid ingredients are submerged in liquid

Stew: thicker and chunkier than and made up of primarily larger, solid chunks of ingredients

Chili: a type of stew with smaller chunks of ingredients

Chowder: a type of soup thickened with cream and/or flour
Now you can win a soup debate! Alright without further ado, here is where to find amazing soup in and around Boise. If you have any soup spots to add, please let me know. Hit reply or email marissa@fromboise.com
Lemon Tree
📍224 N 10th St, Downtown Boise
📍404 E Parkcenter Blvd, Boise
📍3724 E Eckert Road, Boise (Harris Ranch)
More info: www.lemontreeboise.com​
Why we love it: the creamy tomato basil soup is so good & has something different about it. It's a little tangy, not too creamy, and served super soft bread. Pair it with an amazing sammy or salad.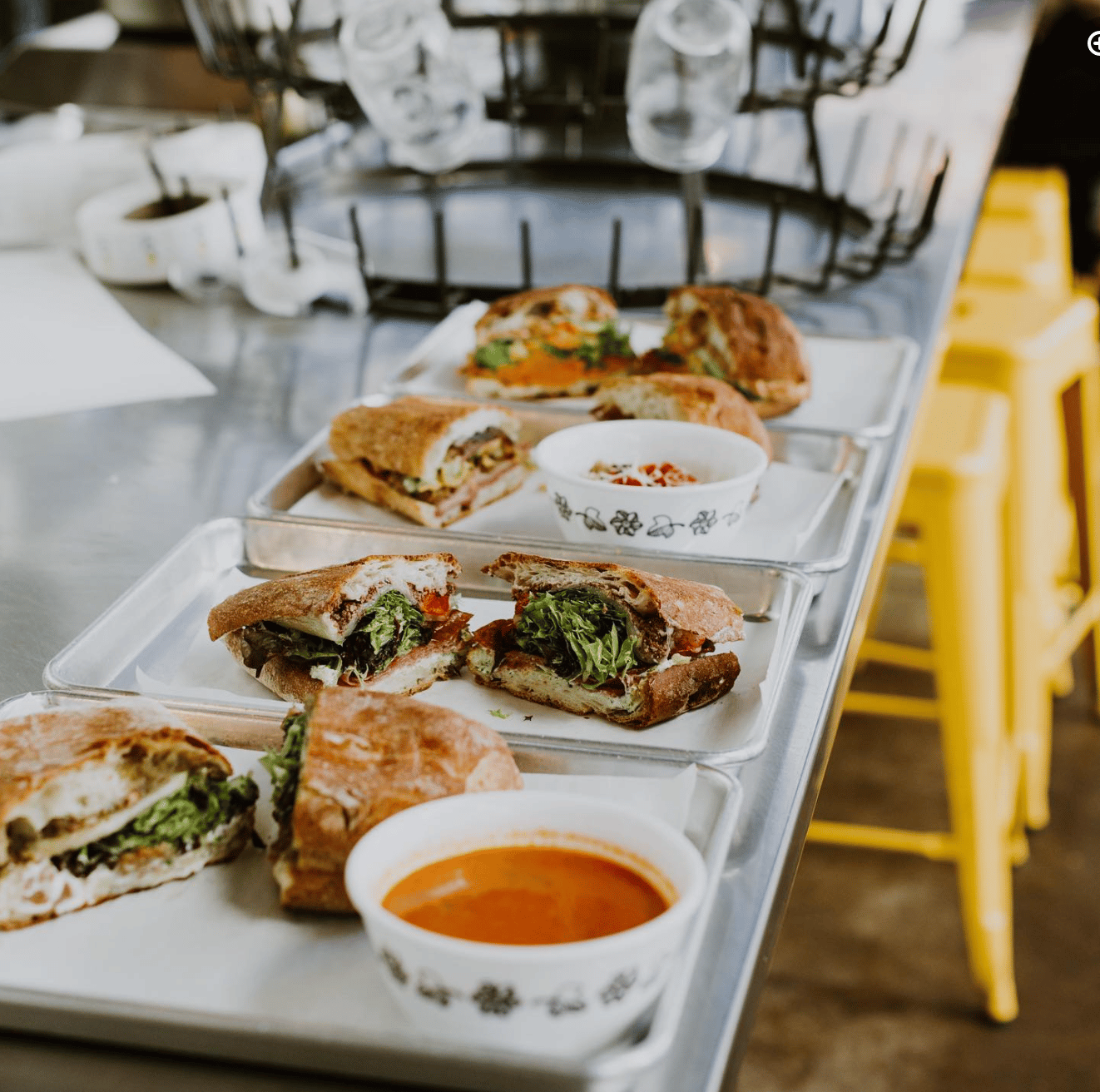 Zeppole Bakery
📍2345 S. Apple Street, Boise
📍217 N. 8th Street, Downtown Boise
More info: www.zeppolebakery.com​
Why we love it: Zeppole is known for their bread & all soups are served with endless bread. Endless! They always have Creamy Tomato Basil soup or the daily soup special. Monday is Thai Chicken & Rice; Tuesday is Poblano Chili & Cheddar; Wednesday is French Onion with cheesy crostini; Thursday is Broccoli Cheddar; Friday is Clam Chowder; and Saturday is Roasted Red Pepper & Gouda. What's more, they have a whole grilled cheese menu!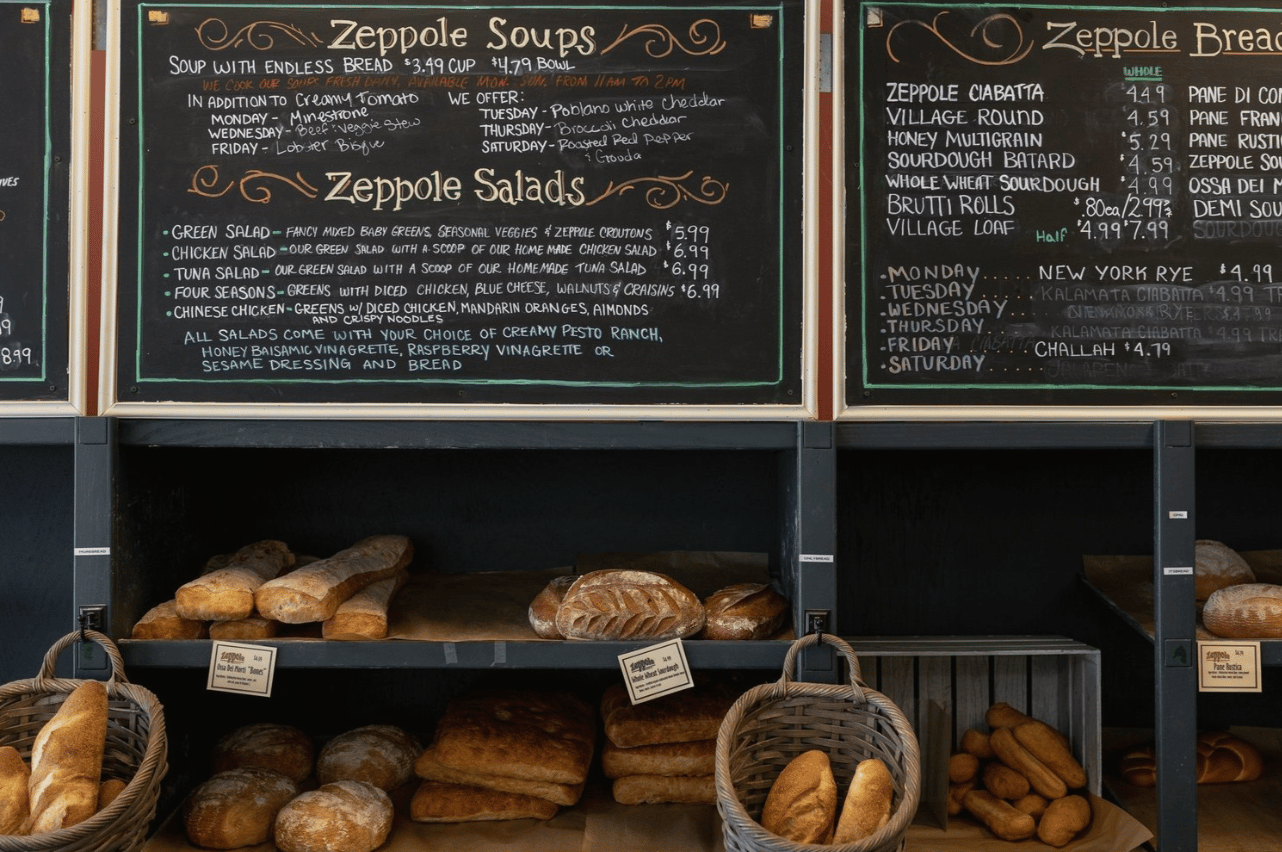 Cobby's
📍6899 Overland Road, Boise
📍4348 Chinden Blvd, Garden City
More info: www.cobbys.com​
Why we love it: Cobby's is a Boise staple & a no-frills sandwich shop. In addition to a big sandwich menu, they have a salad bar and soup menu. You can get a soup of the day, clam chowder, or chili. Get a bowl, a bread bowl, or a soup & 1/2 sandwich combo.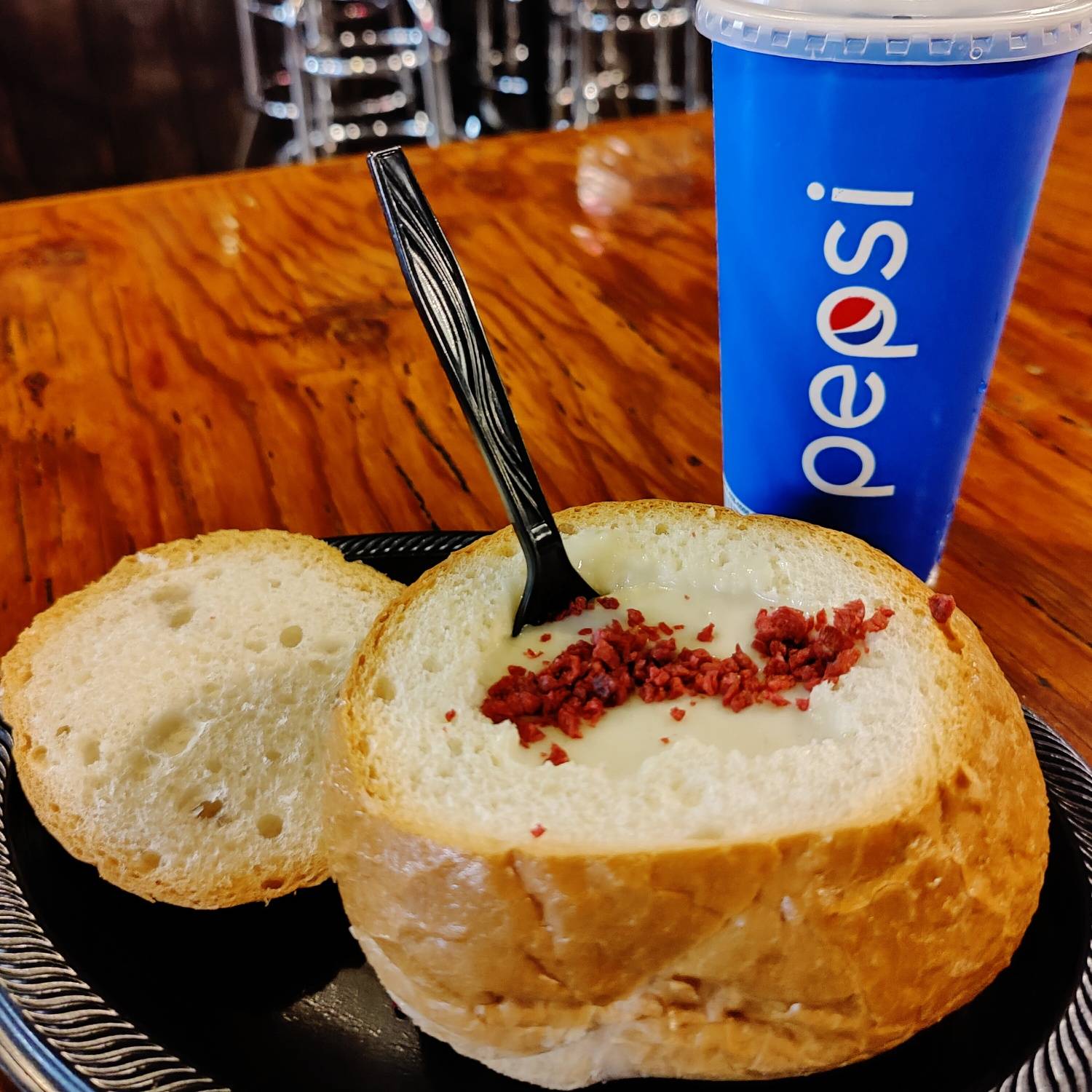 Roots Zero Waste Market
📍3308 W Chinden Blvd, Garden City
More info: www.rootszerowastemarket.com​
Why we love it: The food here is SO good. If you haven't been, you are seriously missing out. Everything is made fresh using organic and local ingredients. Tons of vegan and GF options, They have daily soups that you can pair with a salad or sandwich. One of my fave places for a working lunch!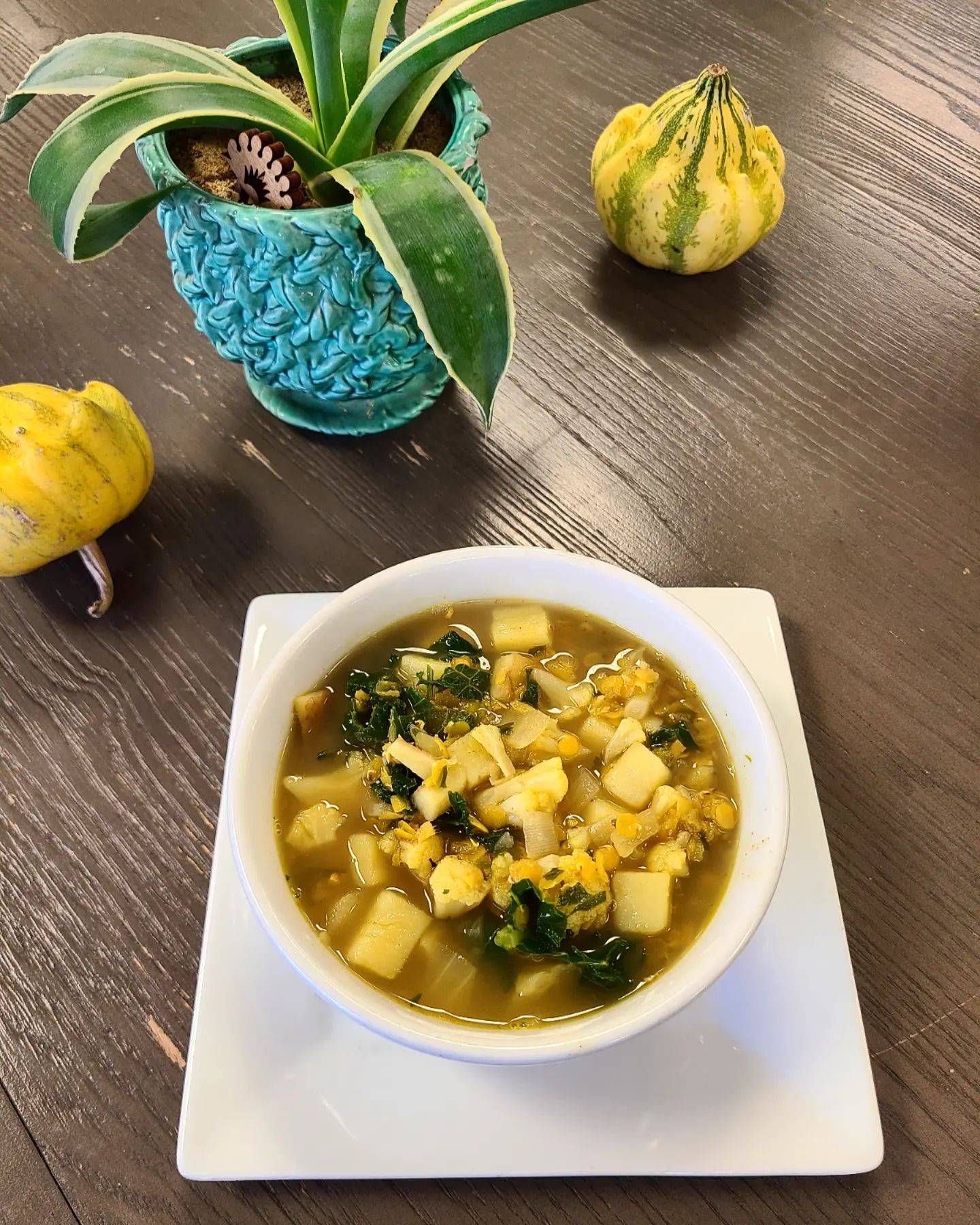 Fat Guy's Fresh Deli
📍2250 E Gowen Road, Boise
📍1626 South Wells Ave, Meridian
More info: fatguysfreshdeli.com​
Why we love it: Another sandwich shop with an amazing selection and daily soups to try. You can get a cup, bowl, or sandwich & soup combo. They have soup made from scratch daily, like buffalo chicken soup, potato cheddar jalapeno, creamy mushroom, etc. Also the sandwiches are huuuge.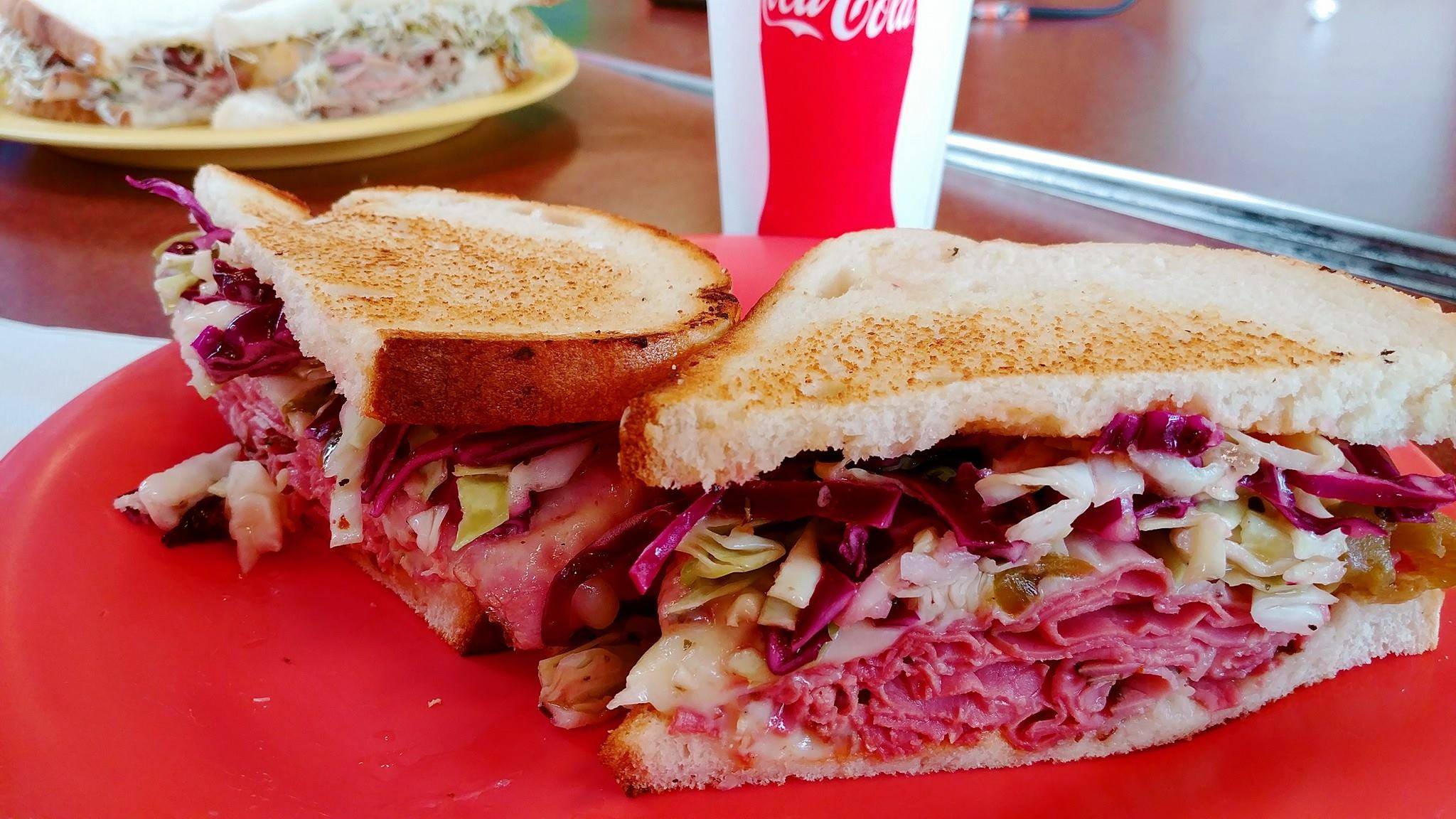 Soup Kettle Grille
📍3675 East Overland Road, Meridian
More info: soupkettlegrille.com​
Why we love it: The mother of soup spots in Boise, Soup Kettle Grille has 7 different soups made daily, served in a big fluffy bread bowl. The soups are always changing & they have over 100 different soups throughout the year! Everything from Sweet Potato Chipotle, Beef Stew, White Bean & Ham, Loaded Potato, Stuffed Cabbage, Cheeseburger Soup, Mushroom Barley & on & on. Pair it with a grilled sammy, salad or wrap. You can also buy frozen 32oz soups to keep on hand for those cold winter nights.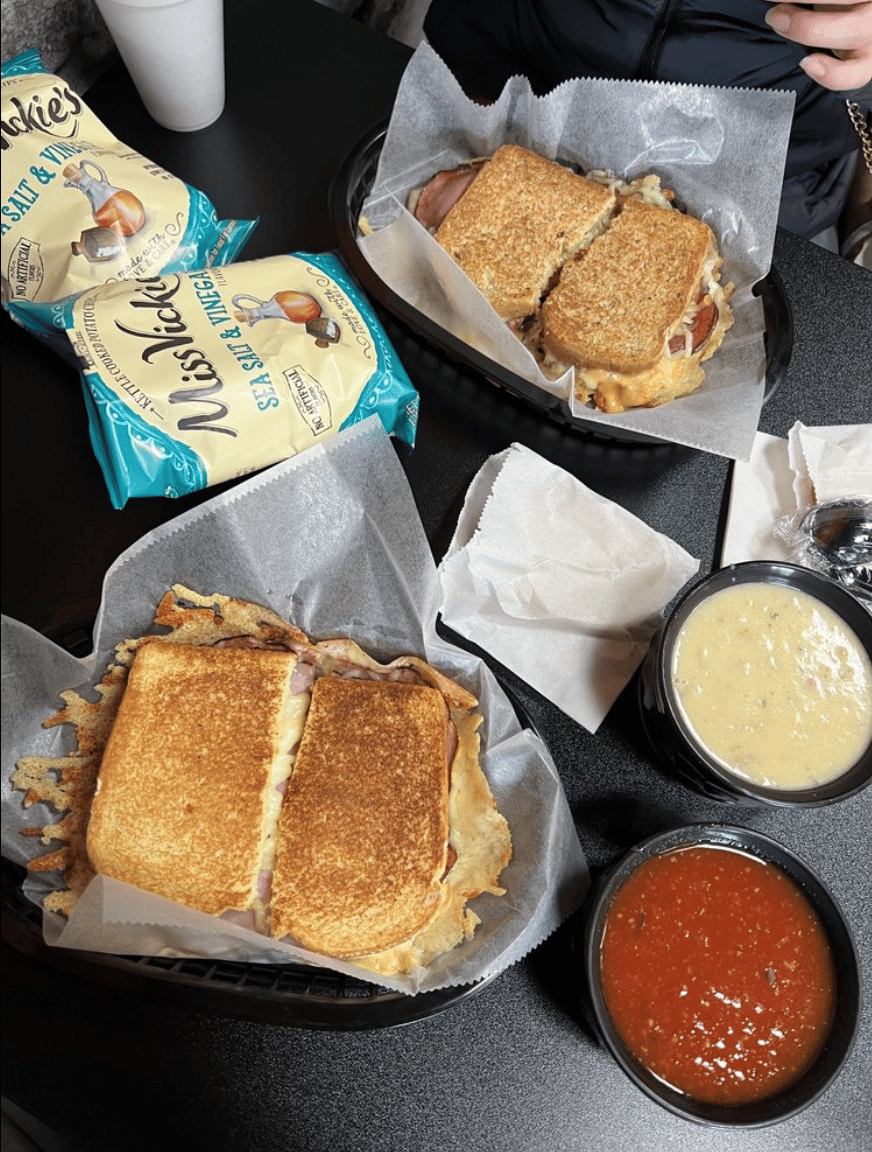 Thanks for reading & happy eating!
With love from Boise,
Marissa
​
Love this newsletter? I'm so glad! You can keep it going by supporting it here.