If you haven't already heard, Idaho recently received four James Beard nominations – a record for the state. What's more, all four nominations are based right here in the Treasure Valley.
Today's story digs into each nomination. Honestly, I just want all of you to go eat at these places because they are phenomenal and very deserving of the recognition. But first...
What is a James Beard Award?
The James Beard Awards have become much like the Grammys of food. It's awarded by the James Beard Foundation, a nonprofit that "celebrates, supports, and elevates the people behind America's food culture and champions a standard of good food anchored in talent, equity, and sustainability."
The award is considered to be one of the most prestigious honors one can get. Every year, dozens of people and restaurants are nominated for different categories, like Outstanding Chef, Outstanding Restaurant, Emerging Chef, Best New Restaurant, Outstanding Baker, Outstanding Pastry Chef, Outstanding Hospitality, Outstanding Bar Program, Outstanding Wine Program, and Best Chefs by region.
Idaho received nominations in the Best Chef by region and Outstanding Baker categories.
Of course, winning the actual award is amazing. But even being nominated is insanely cool.
Aaand if you are wondering who the heck this James Beard dude is anyway, here's a really interesting story about him. There's a bunch of books and biographies about him too, most notably is The Man Who Ate Too Much.
SPONSORED

Today's sponsor is The Warren, a luxury 5-bedroom short-term rental near BSU. The house was completed in Fall 2021 and is a perfect fit for your team retreat, family reunion, or just a weekend getaway with your friends.
Idaho's Nominations
Three Idaho chefs made it to the semifinal round for the Best Chef category for the Mountain Region (which includes CO, ID, MT, UT, WY). One Idaho baker made it to the semifinal round for Outstanding Baker. Allow me to introduce...
Salvador Alamilla at Amano
If you haven't been to Amano yet, go make a reservation right now. Seriously. It is simply the best Mexican food you will find in the Treasure Valley and the nomination proves it.
Amano opened in 2019 in a former bank in downtown Caldwell. Some of you might remember when that space was the Bird Stop Café. Now its Amano, an incredible craft Mexican kitchen where tradition meets talent.
Salvador and his wife, Rebecca, moved to Idaho more than a decade ago. He started his career in Boise as a dishwasher at On the Border and eventually became a line cook there. He then moved to Whole Foods where he was a cook, then Kitchen Supervisor, and ultimately Executive Chef. All the while, he was thinking of opening a restaurant of his own.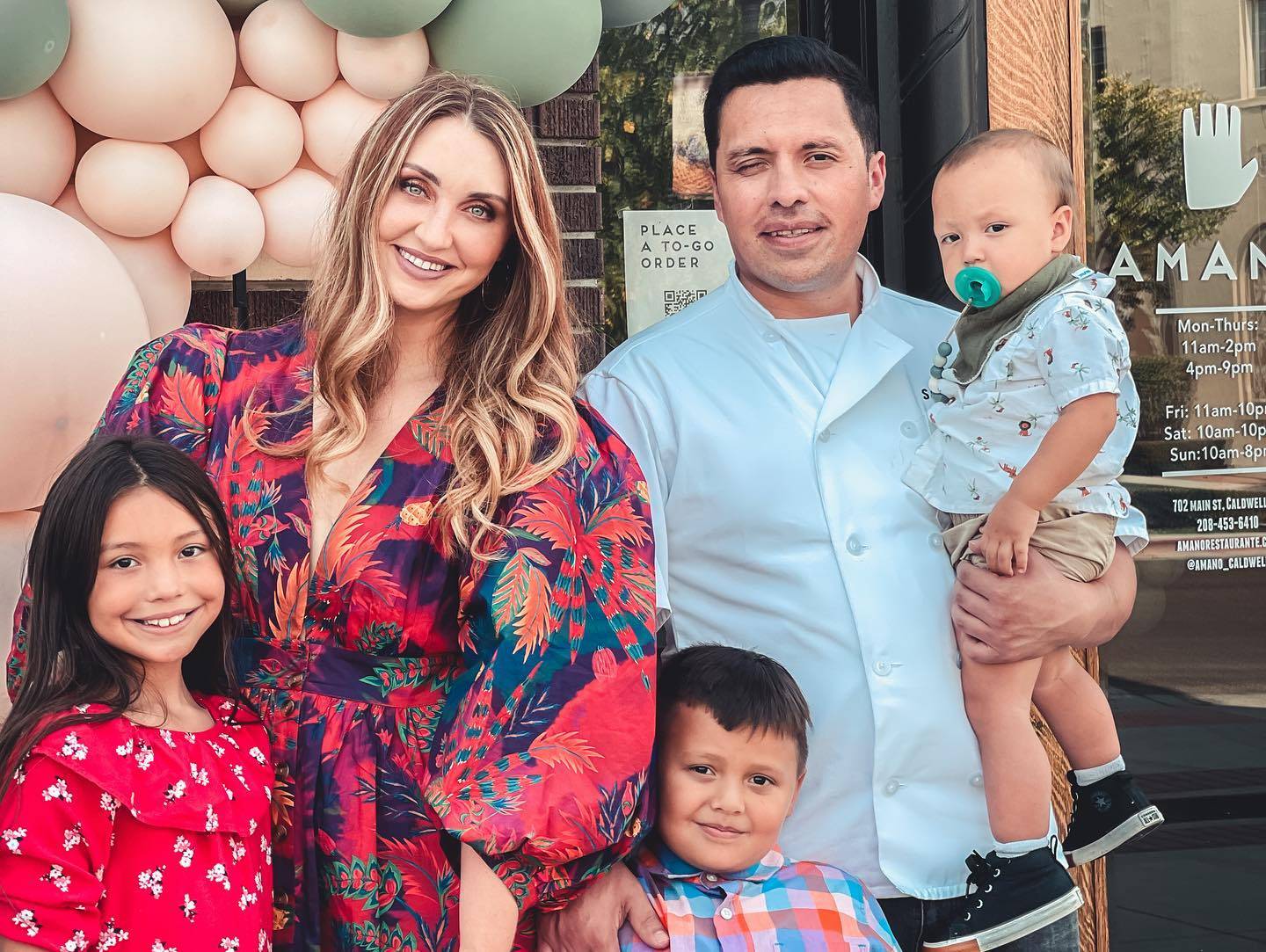 The entire menu Salvador Alamilla has created at Amano is inspired by the smells and flavors of the kitchen he grew up in. His family hails from Michoacán, a state in Western Mexico known for its ancient traditions, beautiful landscapes, and delicious cuisine. Salvador was five years old when his family emigrated to California and he spent much of his childhood in Santa Ana.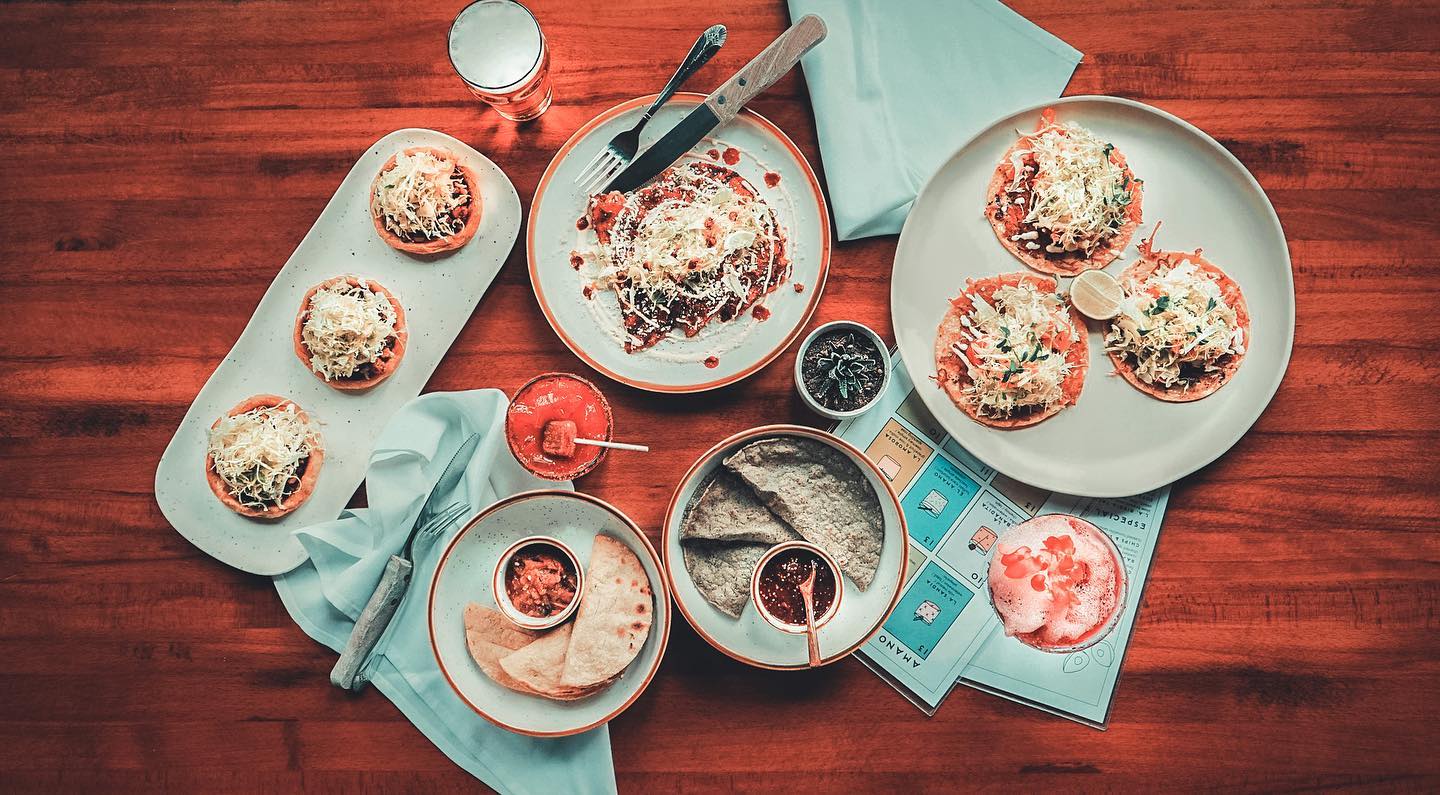 Amano means "by hand" in Spanish, and that's been the crux of the restaurant since it opened its doors in 2019. Everything on Amano's menu is made to order and steeped in family tradition. They use a molino, which is a machine that grinds nixtamal (cooked corn). Tortillas are made by hand. The mole is an old family recipe. And Salvador's mom even helps out in the kitchen sometimes.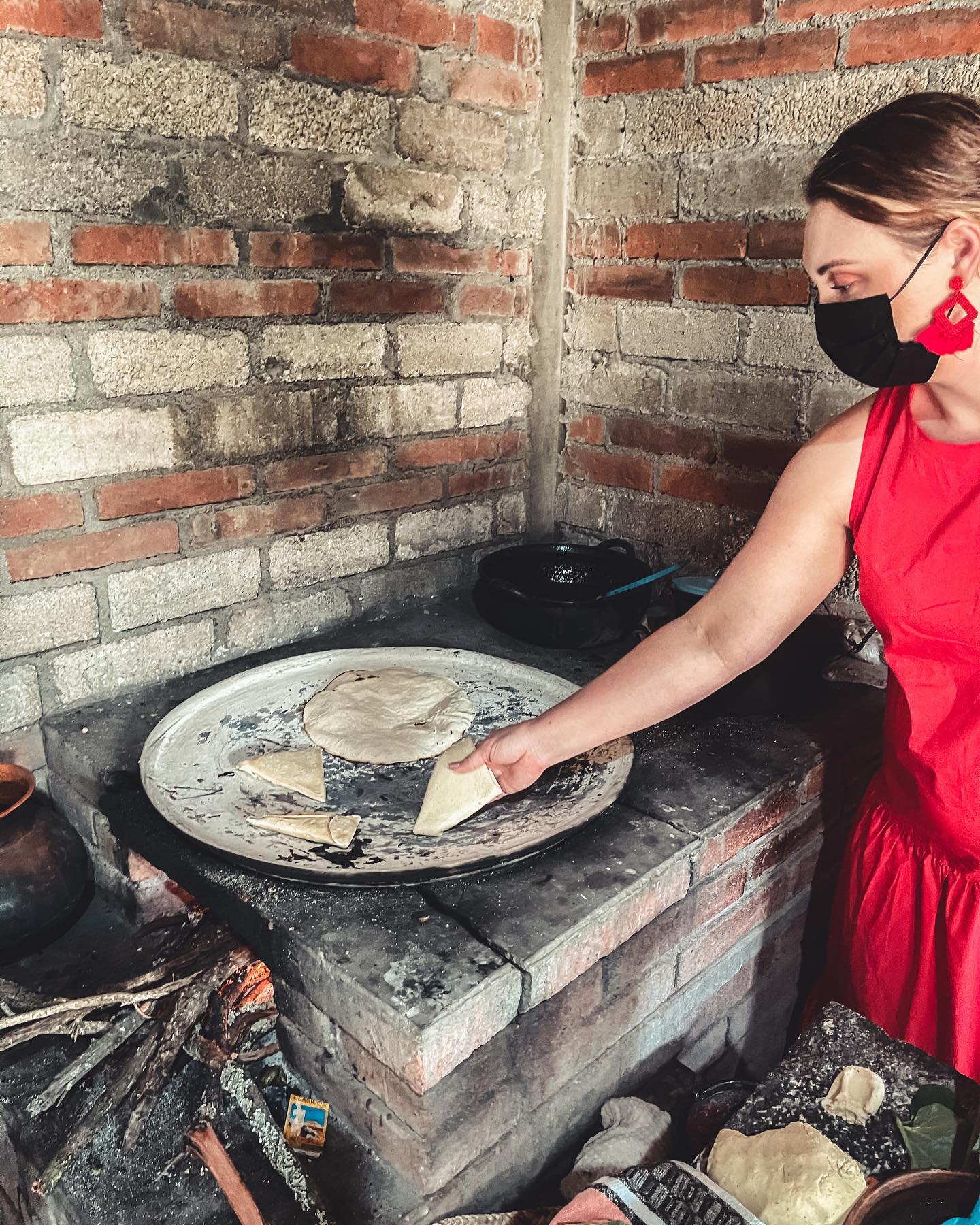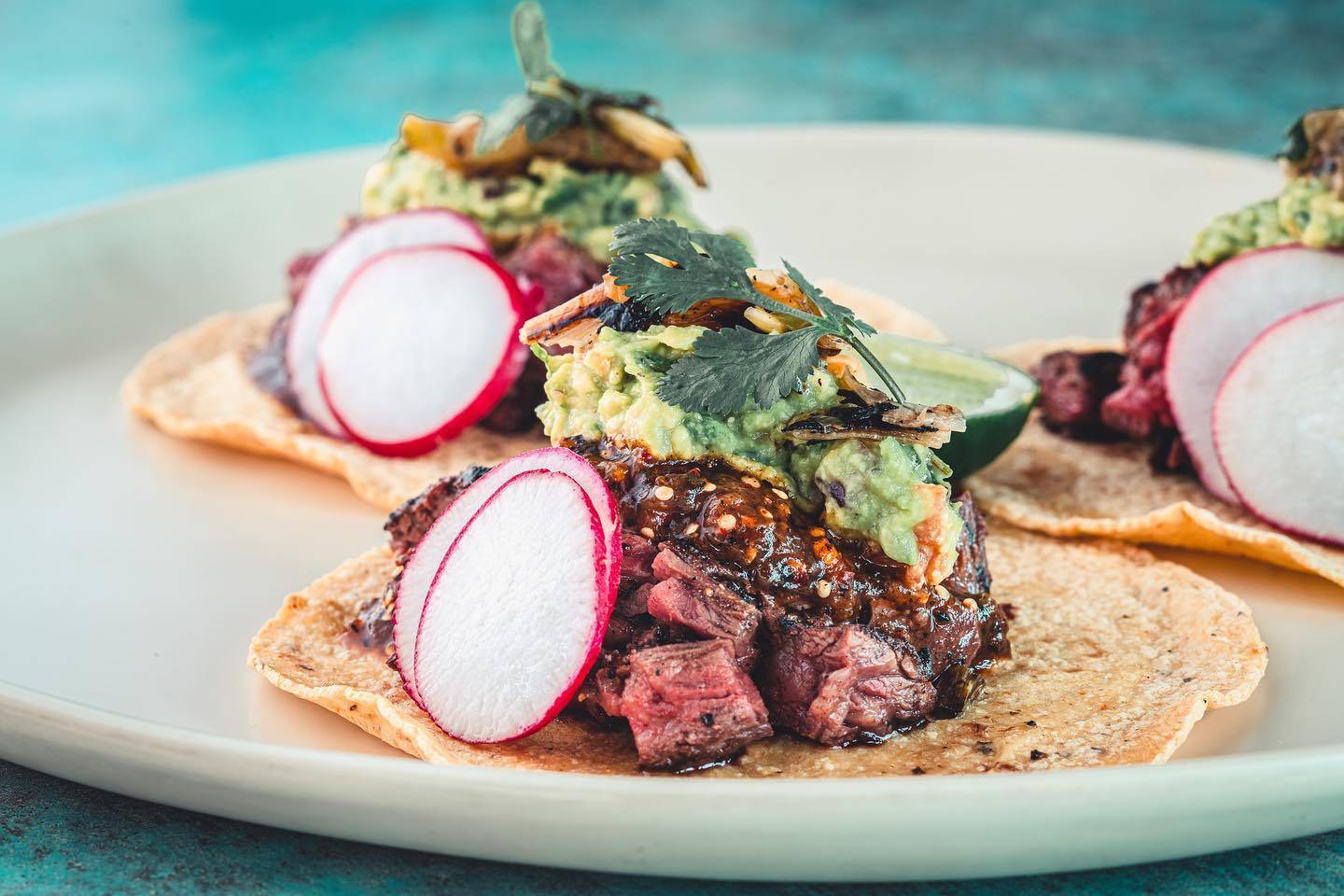 It's safe to say that Salvador Alamilla's hard work and commitment to his dreams has paid off. He's now a James Beard nominated chef and semifinalist for Best Chef in the Mountain West region.
Dan Ansotegui at Ansots
​Ansots might be new to the downtown Boise restaurant scene, but the man behind it is not.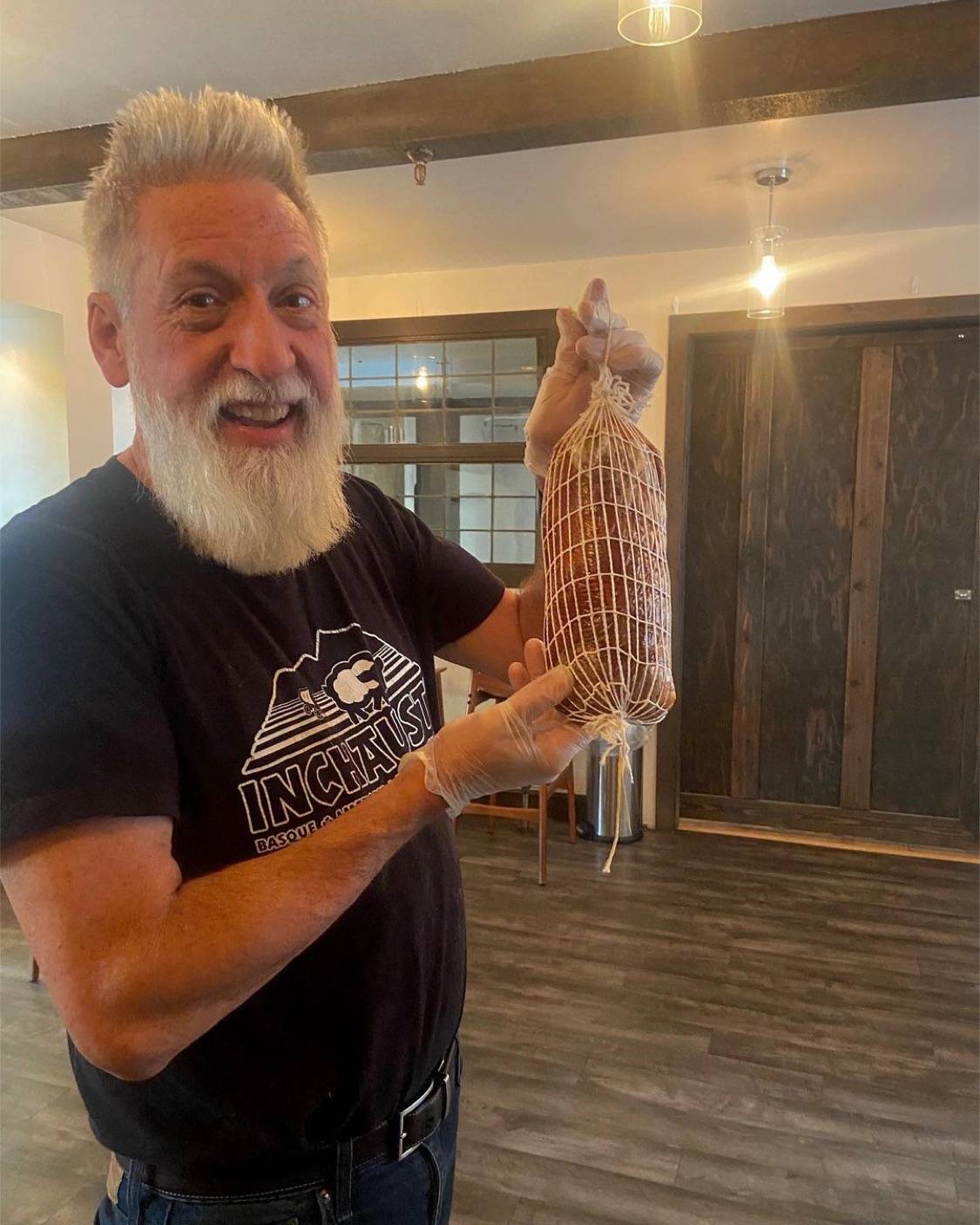 Dan Ansotegui has been involved in the Boise food scene for more than 40 years. He started Bar Gernika in 1991, the Basque Market in 1999, and was involved in the opening of Txikiteo in 2018.
The Ansotegui Inchausti family's history in Idaho goes back even further. Dan's paternal grandfather, Santiago Ansotegui, immigrated to Idaho in 1908 to find work herding sheep, and eventually moved his wife to Idaho in 1911. They had four children and lived across from the Spanish Hotel in Nampa in the 1920s. Dan's maternal grandfather, David Inchausti, immigrated to the US in 1922, and worked on the Drake Ranch, near Challis and Mackay. Eventually he moved his wife, Epifania Lamiquiz, and their two-year-old daughter, Rosie, to Idaho. Epi stepped in as the head cook at the ranch and quickly became well-known for her delicious Basque meals. David and Epi went on to open the Gem Bar in Hailey, serving her wonderful Basque food to people from all over, including Ernest Hemingway, Bing Crosby, and Tennesse Ernie Ford.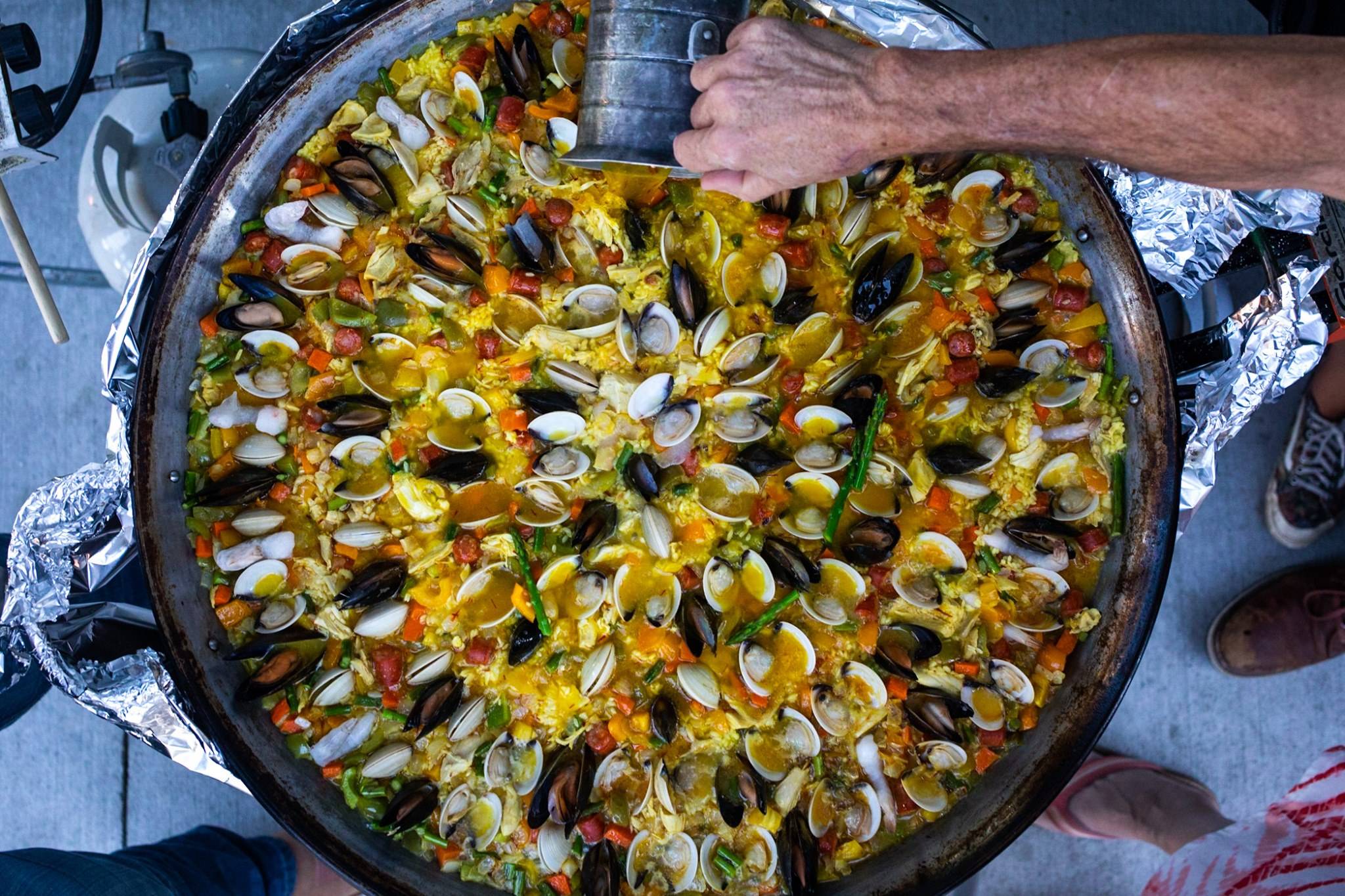 With food and family in his DNA, Dan, along with his wife, Tamara, and their daughter, Ellie, opened Ansots Basque Chorizos & Catering in 2020. The small restaurant is centered in Basque tradition and taste. The one-man kitchen serves small plates like Basque meatballs, croquetas, clams & chorizo motzak, and spinach-filled piquillo peppers, a variety of Bocadillos (sandwiches), salads, soups, and traditional Basque desserts. In addition, Ansots has hand-made chorizos, bacon, solomo, and ground meat, all made fresh using centuries-old family recipes. They also offer full catering services.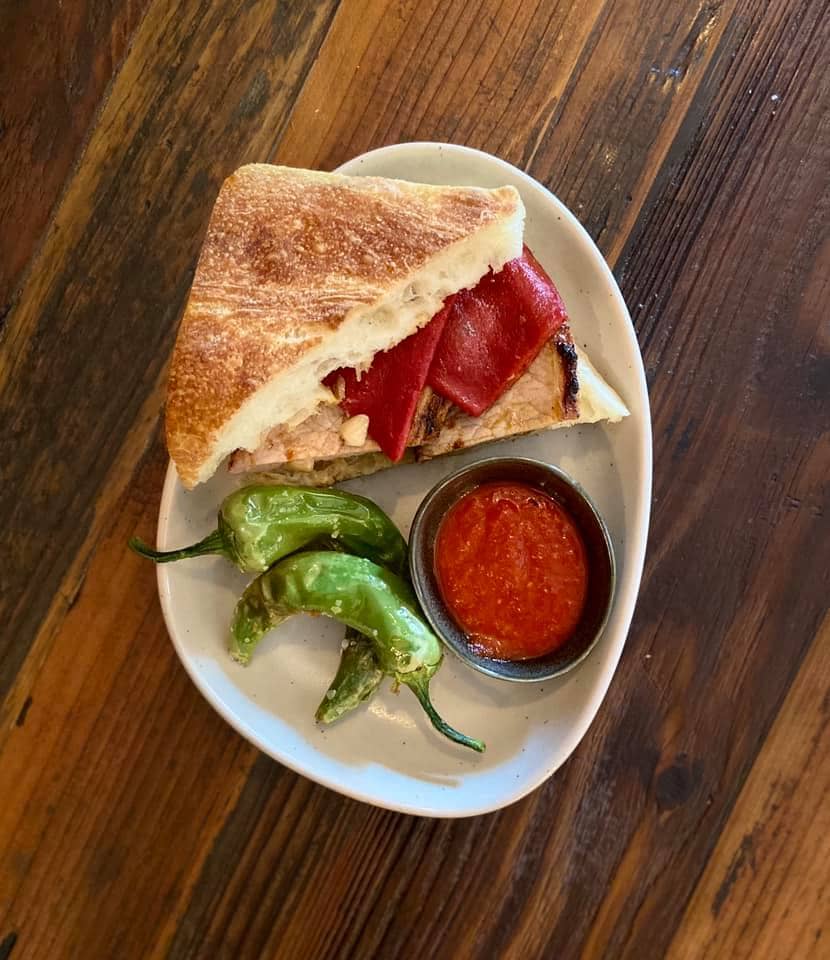 Dan Ansotegui's work at Ansots has earned him a spot as a semifinalist for Best Chef in the Mountain West region.
Kris Komori at KIN
Kris Komori is no stranger to James Beard nominations. This is his fourth nomination (cool!) and the first for KIN, his current restaurant.
Food wasn't the original path for Kris. He entered College of Idaho thinking he would be an audio engineer, then developed an interest in biology. He did an internship at Boise Veterans Affairs Medical Centre and sat for the MCATs. On the road to medical school, he developed an interest in food while working at Mona Lisa Fondue Restaurant. After graduating from C of I, he decided to go to culinary school instead of medical school.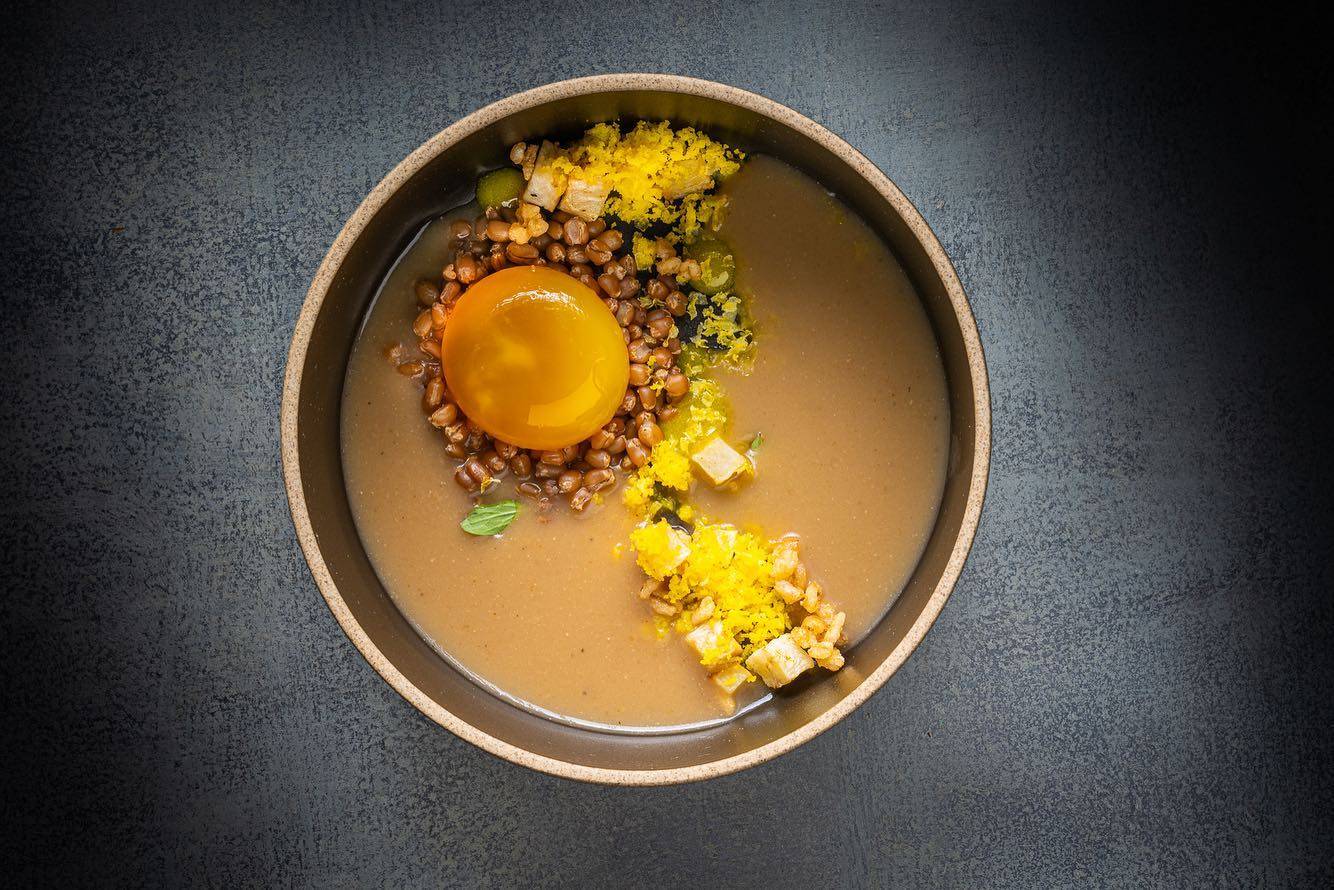 One day while working at Sweet Valley Organics farmers market, he caught wind of a new restaurant opening. The next day he rode his bike over to the tiny restaurant on the corner of State & Lemp. There he met Remi McManus and Jay Henry, who were remodeling the building. They chatted over a beer and the next day, Kris was there helping with the remodel.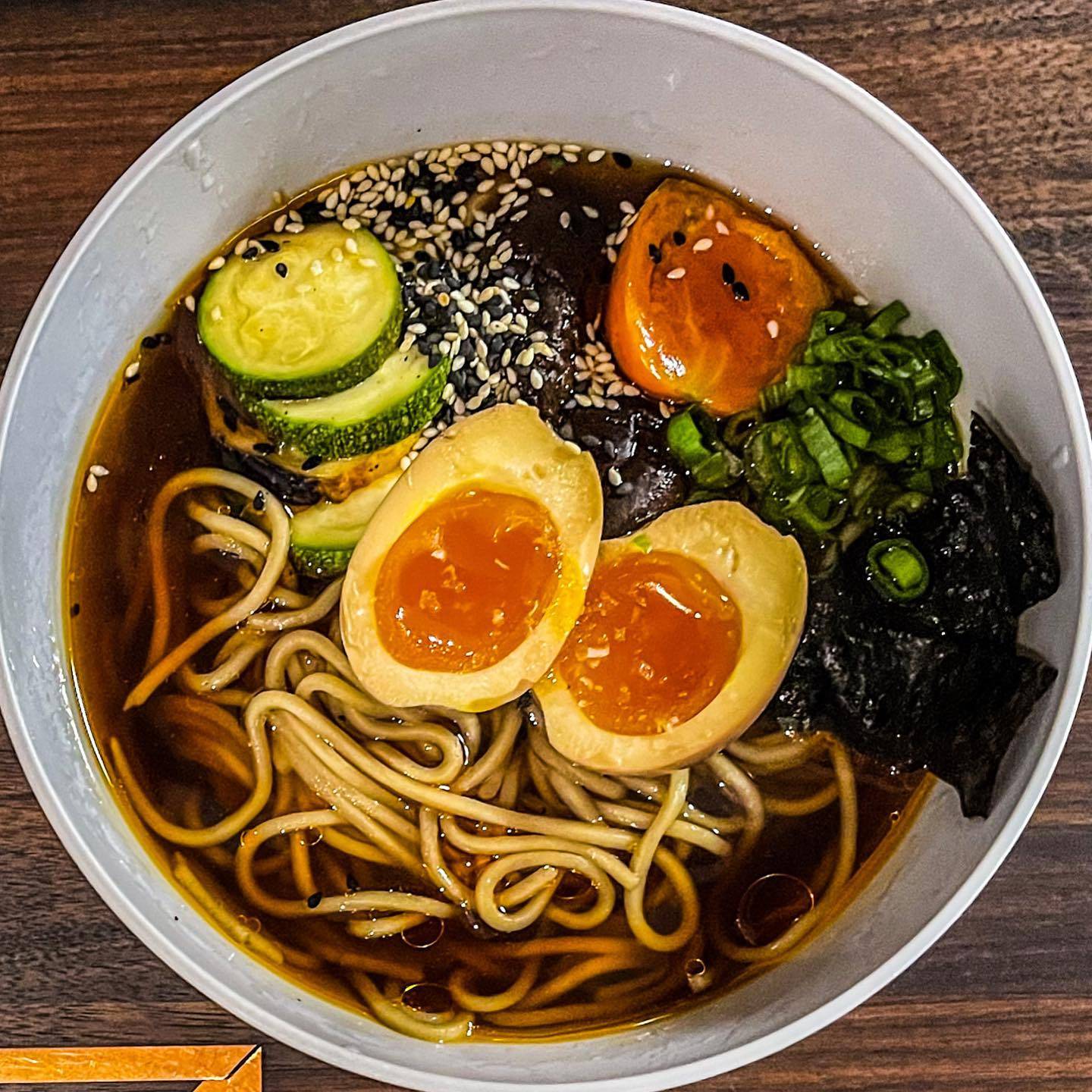 Within weeks, Kris and Jay were in the kitchen together, cooking for an intimate dinner gathering that was an entirely new concept to our city, but would quickly become the State & Lemp experience that many people came to know and love.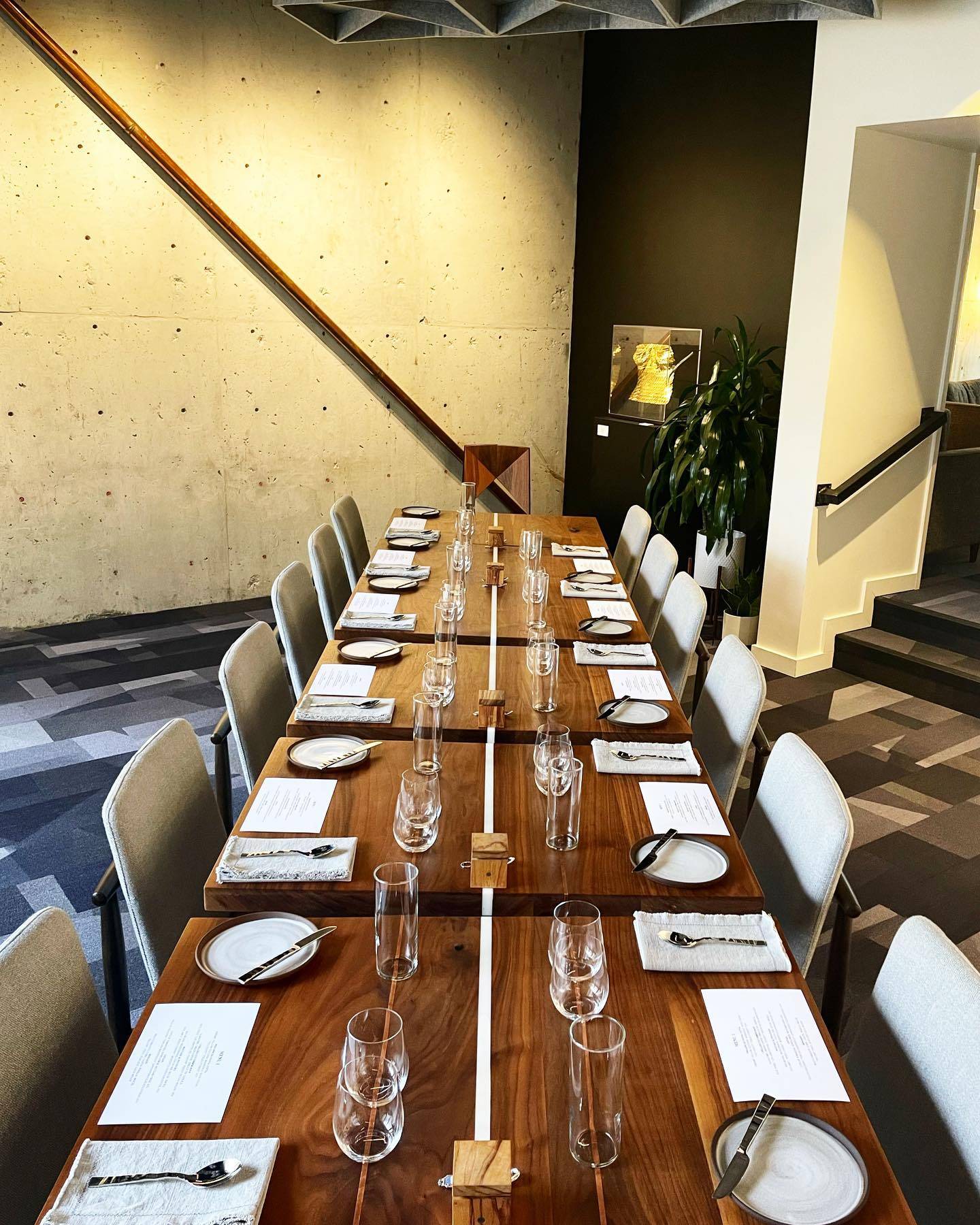 Now Kris is in the kitchen at KIN. The restaurant and bar, run by Kris and Remi, had kind of a rough start. They had just finished a long renovation and hired a brand-new staff when covid shutdowns began. Not getting discouraged, they found multiple ways to pivot, including hosting piKINics with dinner and co-creating City of Good.
These days, KIN is in full swing offering a rotating monthly tasting menu, featuring a five-course prix fixe meal by reservation only. It's similar to the concept at State & Lemp, but different. They also have a bar with killer cocktails and serve noodles and light snacks.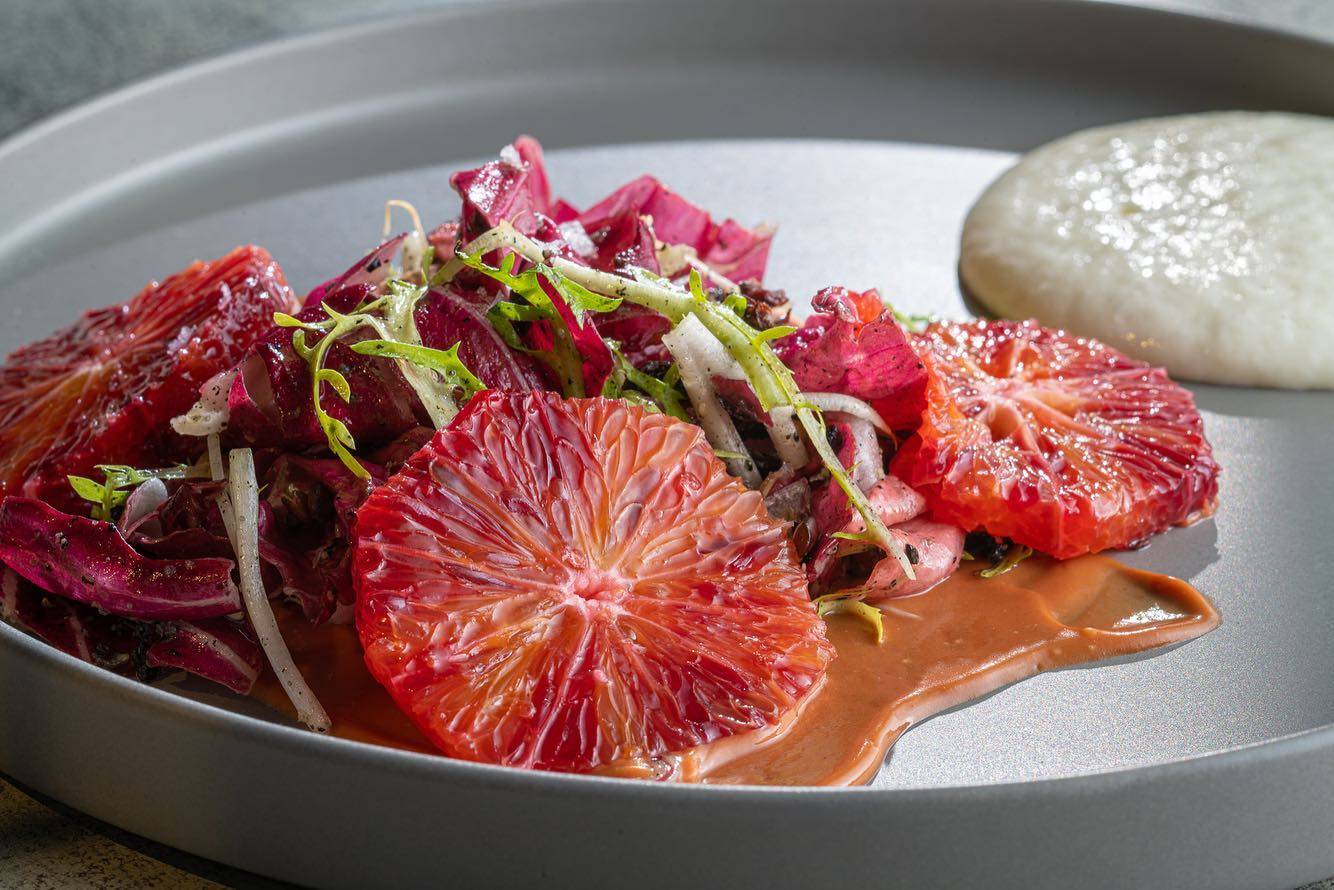 Kris Komori is among the semifinalists for Best Chef in the Mountain West region. The nomination may have Kris's name on it, but for him, it's a team effort.
Khatera Shams at Sunshine Spice Bakery & Cafe
In December of 2019, Sunshine Spice Bakery & Café became Boise's first Afghan eatery. It's owned and operated by four sisters – Homeyra, Bahar S. Amir, Khatera, and Narges Shams. Khatera is a semifinalist in the Outstanding Baker category.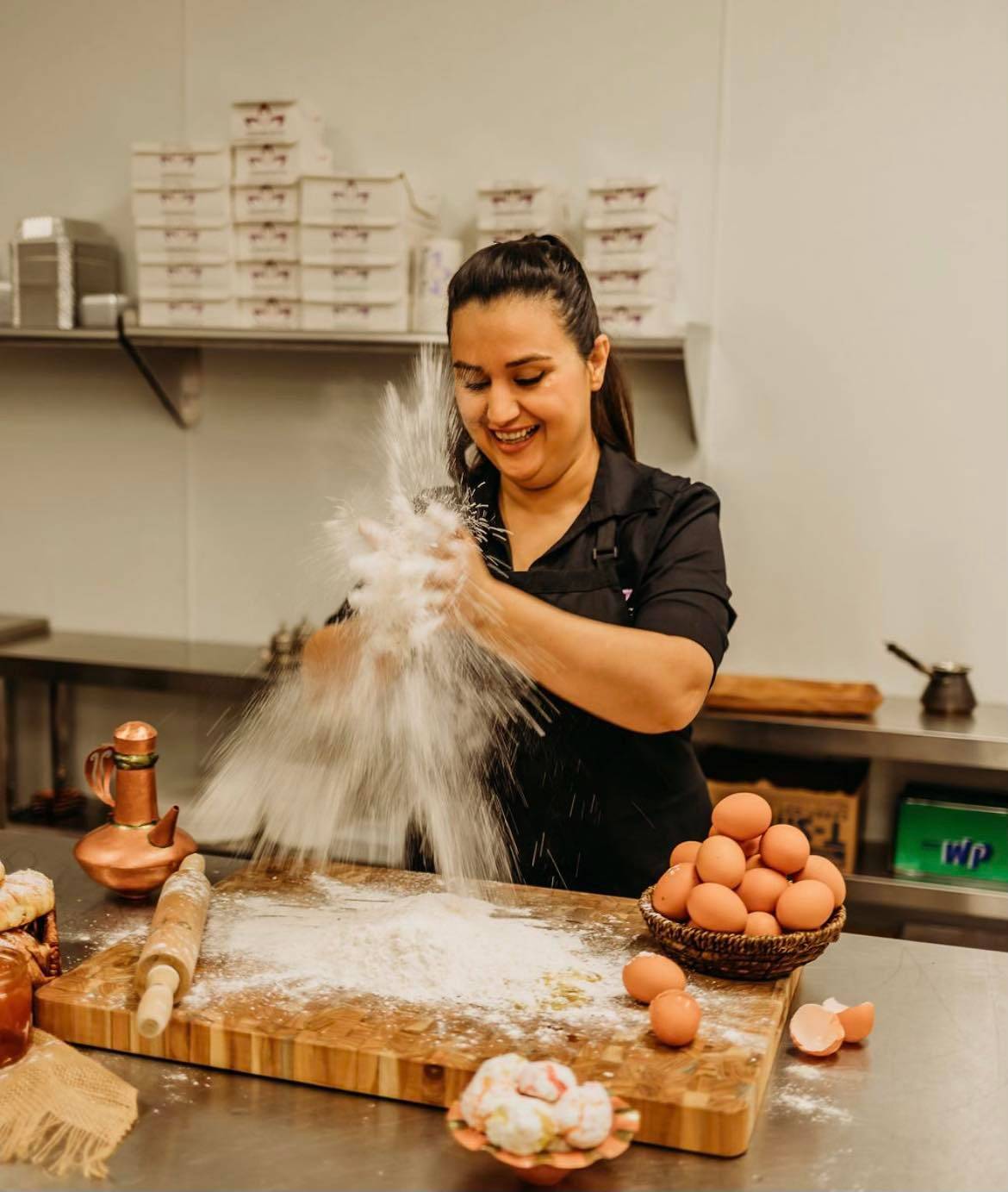 The Shams sisters spent their childhood in Afghanistan, Iran, and Turkey, and eventually immigrated to the U.S. to pursue an education. As the young women got the hang of life in the states, they dreamed of creating a place where they could all contribute their individual talents, while introducing the cultures of their childhood to the people of Idaho.
That dream is now Sunshine Spice Bakery & Café. Its namesake is a nickname for the saffron spice, which originates from Afghanistan and is used in many of the café's offerings.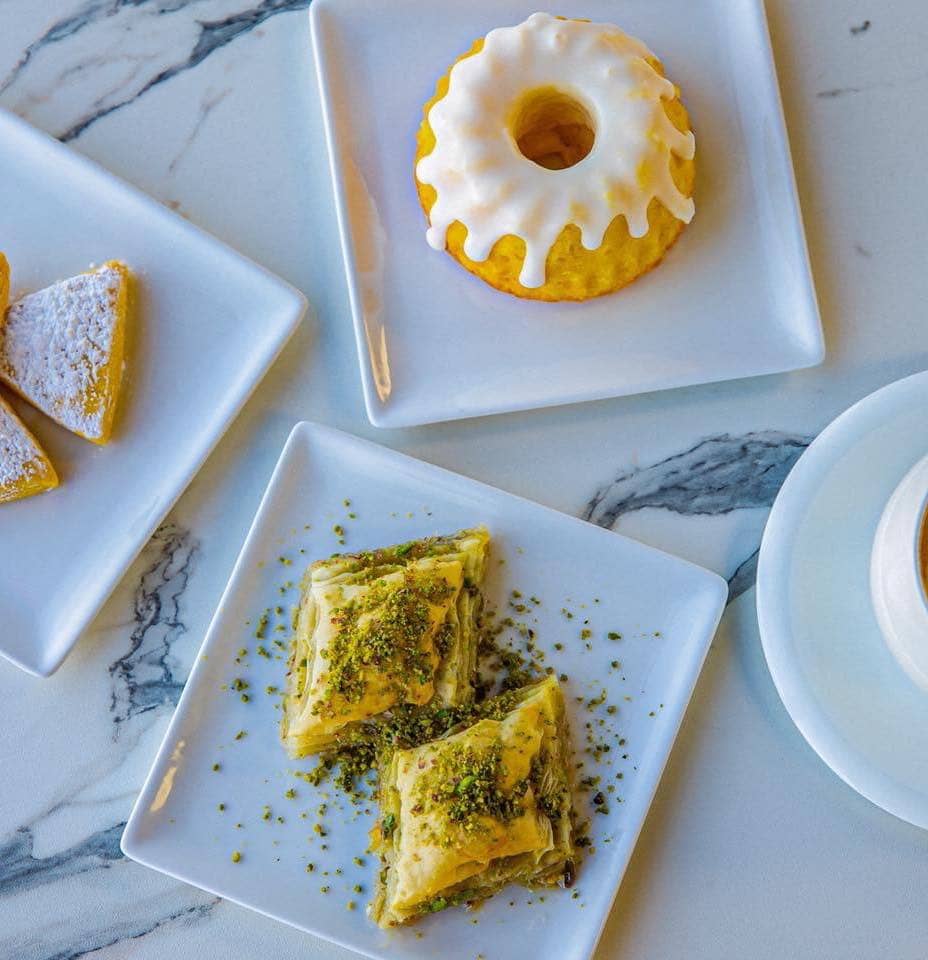 Each Shams sister plays an important role at the café: Bahar researches and creates the recipes, incorporating saffron in ways that cannot be found elsewhere in Boise, and manages most of the business things. Khatera is the chef, baker, and chief barista, taking Bahar's creations and bringing them to life. Narges and Homeyra have made the café an artistic space with different forms of visual art and a gallery where they showcase other local artists' work. Homeyra also manages the front-of-house customer experience, and Narges manages the kitchen.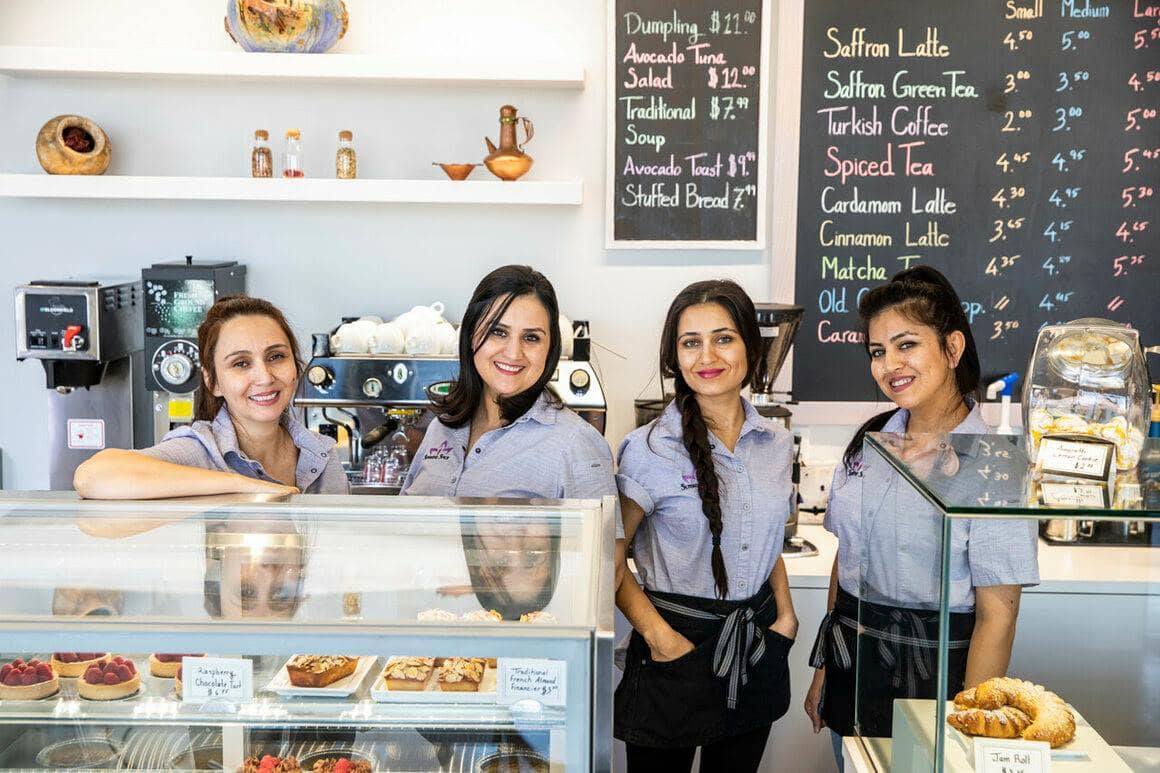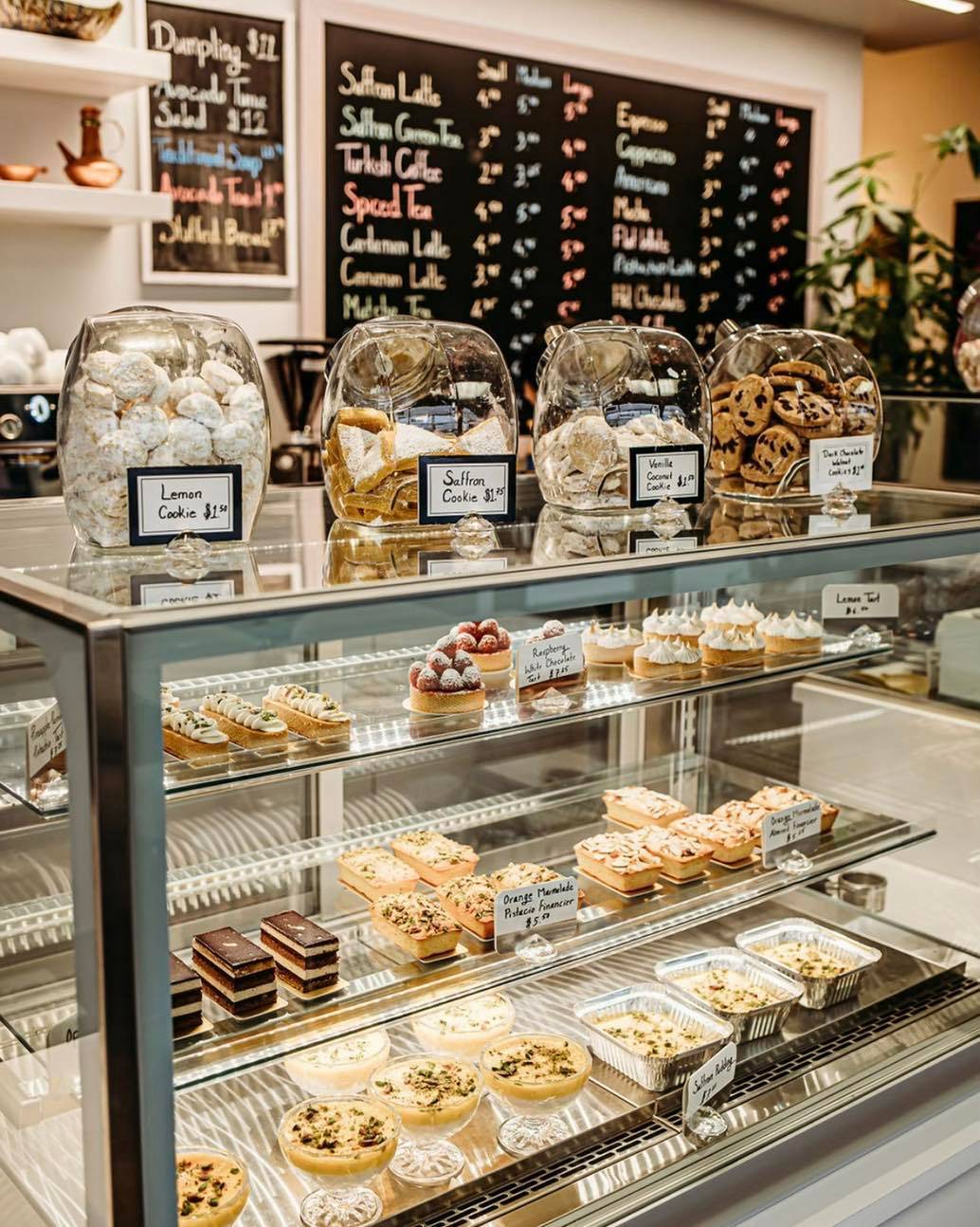 Sunshine Spice is in a cozy spot to work, meet friends, read a book, or just sit and enjoy the delicious baklava, cookies, bread, soups, and drinks. And now, it's officially James Beard nominated.
Thanks for reading & happy eating!
With love from Boise,
Marissa
​
Love this newsletter? I'm so glad! You can keep it going by supporting it here.