​
​
In partnership with
Summer and biking in Boise go together like peanut butter and jelly. And while Boise is an amazing place to get around by bike, it still has some work to do. City Cast Boise explored why Boise is awesome (and awful) for cycling. Listen here.
---
Hello from Hawaii! 🌴 I'm on a much needed family vacay this week, but I would never leave y'all hangin so I whipped up a lil story exploring some new restaurants, bars, food, & dining concepts that have emerged in the Treasure Valley this year.
Happy eating & drinking!
Food halls
Food halls and public markets are not a new concept and quite popular in other countries and US cities, Boise just recently jumped on the train. Chow Public Market opened at the Boise Spectrum in 2019 and has eight vendors inside. This month, Boise got another public eatery.
Warehouse Food Hall
📍370 S. 8th Street, Downtown Boise
Hours: Sun-Tue 10:30am-9pm, Fri-Sat 10:30am-10pm
More info: www.warehouseboise.com​
Photos by Ted Harmon @ted_the_capitalist
The new Warehouse Food Hall officially opened in downtown Boise earlier this month. The 29,000 square foot space has nine food vendors, two bars, a pop-up retail space and more coming this fall.
All of the restaurants in the Warehouse are independently owned, and it acts as a small business incubator of sorts. Places like Anzalone Pizza and Wok n' Roll were previously food trucks, and Neighbor Tim's BBQ was a small drive-thru.
Here's the food & drink options: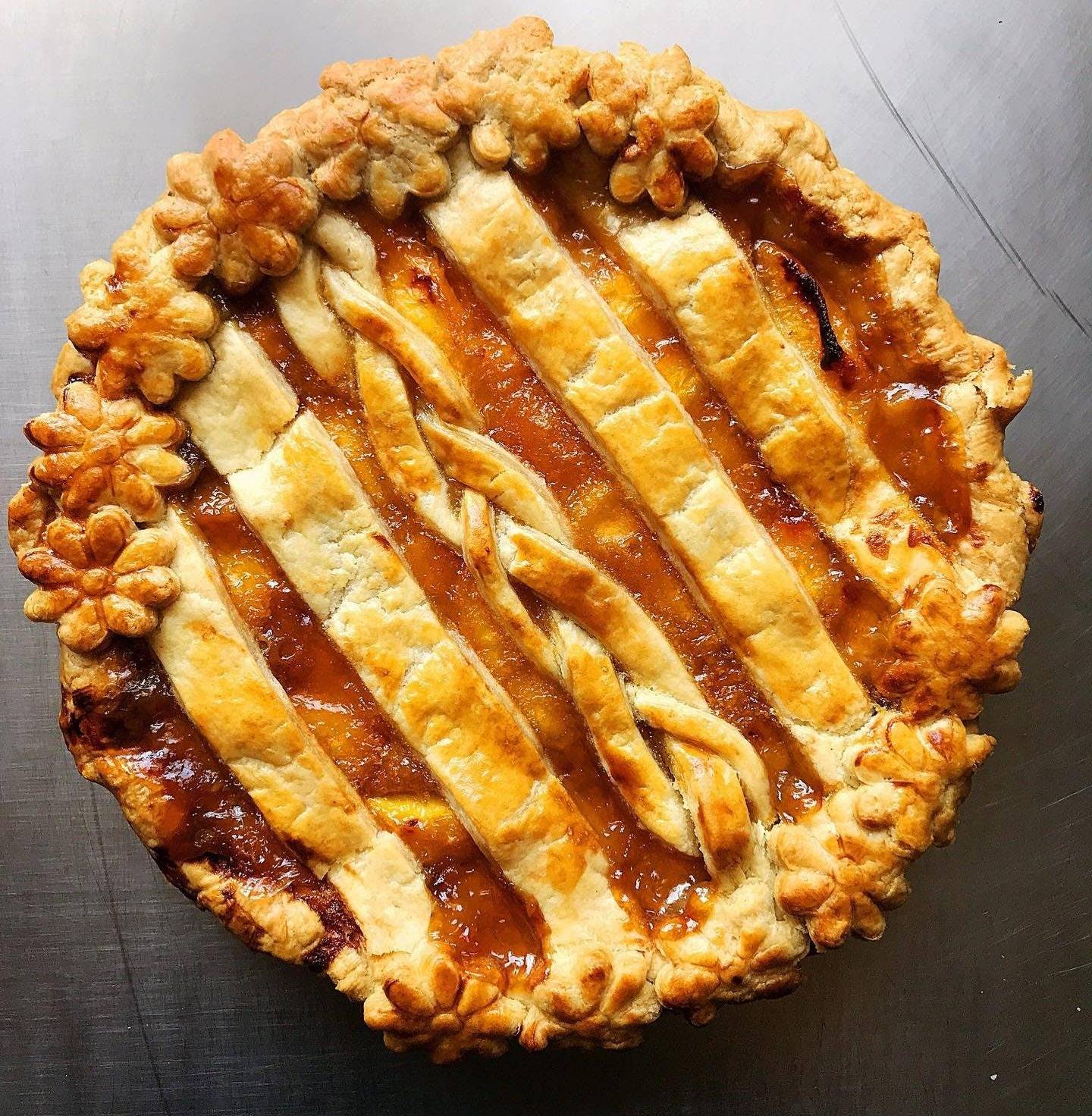 ​
Drinks with a view
Rooftop bars are becoming more of a thing around here. We have a few already: The Reef, Zee's (only open sometimes), the newish Albertson's on Broadway, Barbacoa, and... that's all I can think of. But we just got two more and have another on the way.
Wepa
📍175 E 35th St, Garden City
Hours: Mon closed, Tue-Thur 11:30am-9pm; Fri-Sat 11:30am-10pm; Sun 11:30-8pm
More info: www.wepaprcuisine.com​
Wepa is a new-ish authentic Puerto Rican restaurant in Garden City and they just put in a brand new rooftop bar. It's the only rooftop bar in Garden City! They offer a lunch menu, rooftop menu, and dinner menu at different times throughout the day so be sure to check the schedule. The rooftop is also available for small private events.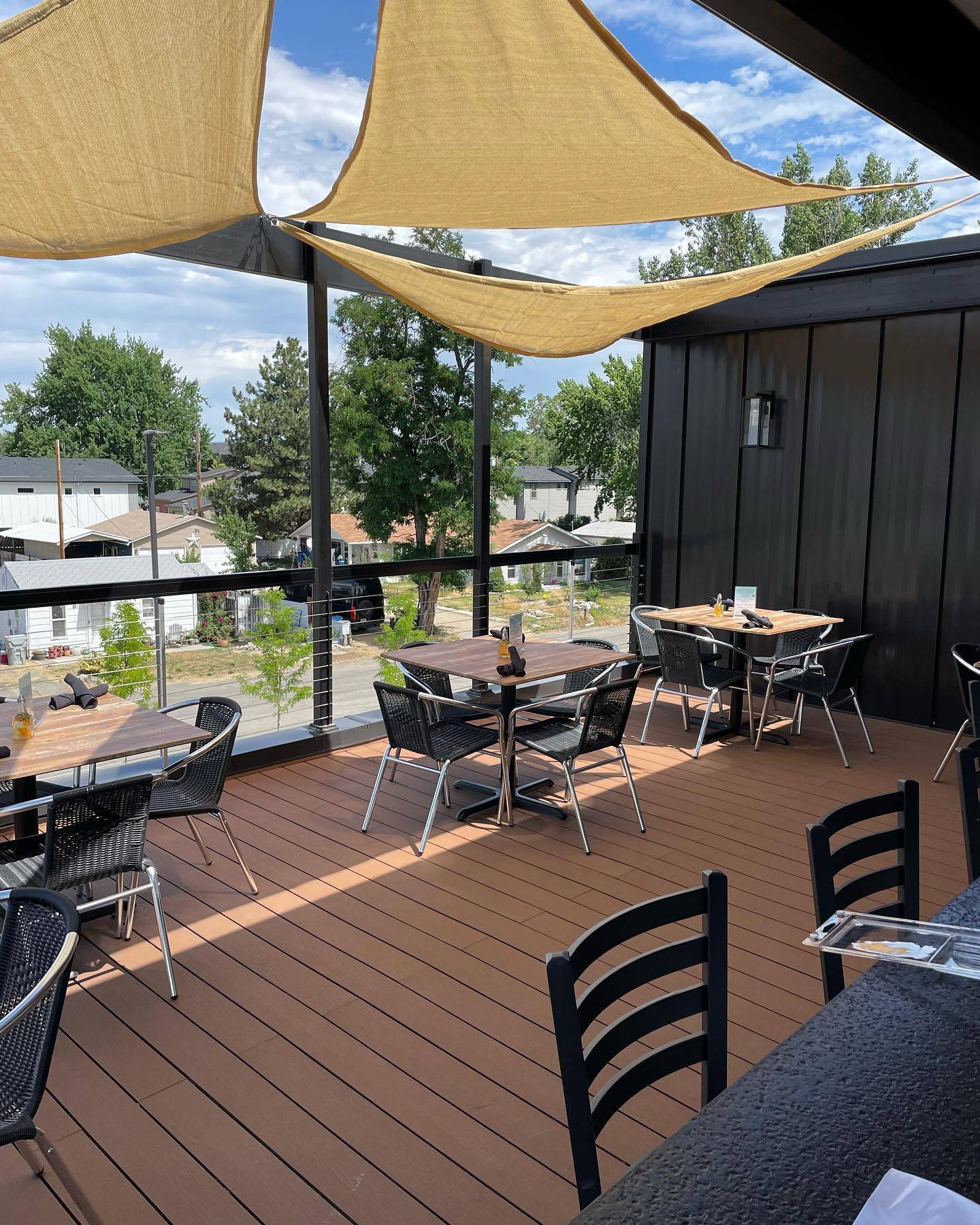 The James Whiskey & Cocktails
📍1030 S Broadway Ave, Floor 2, Boise
Hours: Sun-Thur 3-10pm, Fri-Sat 3pm-12am
More info: www.thejamesboise.com​
A swanky bar by Boise State co-owned by a former BSU & NFL football player. They have classic and house cocktail, lots of whiskey beer, wine, & they serve sharable food.
Treefort Music Hall
📍722 W Broad Street, Downtown Boise
Opening: early 2023
More info: treefortmusichall.com​
Treefort Music Hall, the forthcoming music venue from Duck Club, will have a rooftop bar! That's all we know for now.
Most important meal of the day
New coffee shops & bakeries to start your day off right.
Nomad Bev Co.
📍 603 S Capitol Blvd, Boise
Hours: Tue-Sun 7am-4pm
More info: www.nomadbevco.com​
Nomad Coffee opened in May and has a really unique menu. Try signature drinks like Honey Fermented Lemonade, Thai Tea, and meals like sourdough beignets, toasts, burritos, stroopwaffles (omg yum) and Turkish Breakfast. They also do creative weekend specials like breakfast carbonara, pancake soufflé, and bacon steak.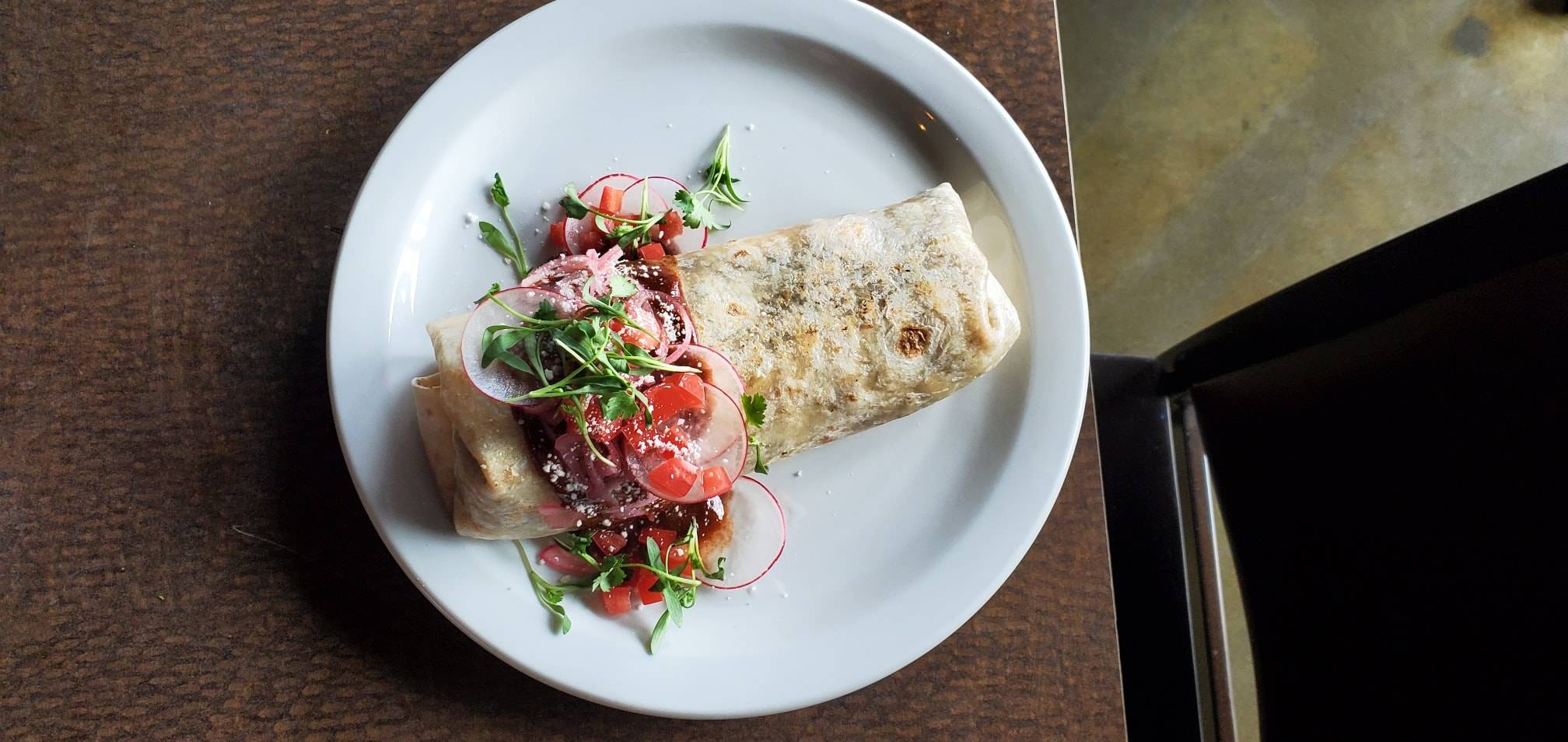 Trailside Bakery
📍2919 W State St, Boise
Hours: Tues-Sun 7am-2pm
More info: www.instagram.com/trailsidebakerycafe​
A cute lil coffee shop on State Street serving coffee drinks, matcha, and amazinggg baked goods. The breakfast sandwich is so good, the baked goods are perfection, and the egg bakes are bomb. Plus it's very cute and calm inside.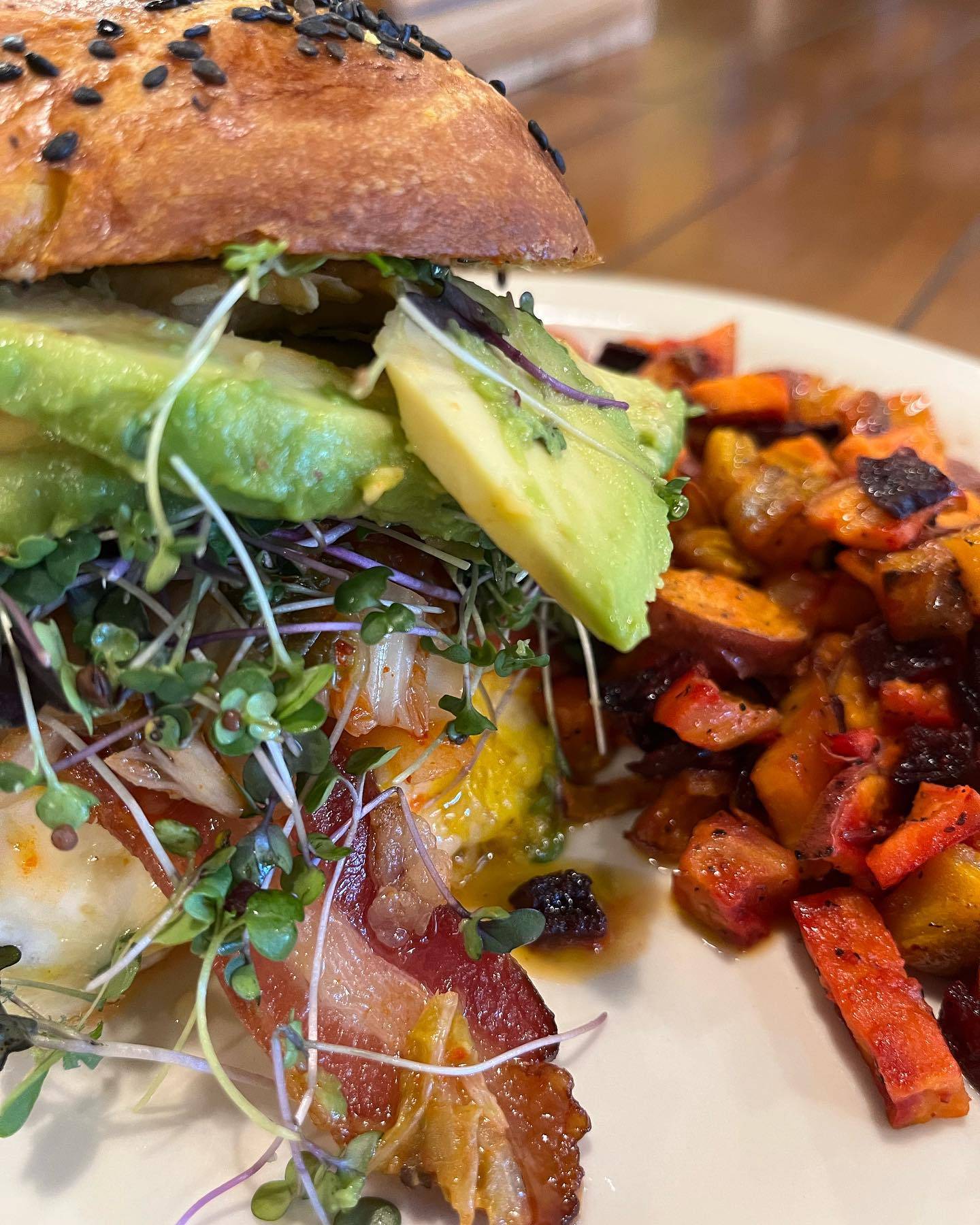 Primal Coffee
📍20 N Latah, Boise Bench
Hours: Tue-Fri 9-3
More info: www.instagram.com/primalcoffeeboise​
Primal Coffee is a new shop on the Bench that sources it's beans from farmers in Colombia, Bali, Guatemala and Tanzania and roasts it locally. In addition to coffee they have matcha, tea, house-made cola and a bit of breakfast food, like this amazing breakfast sammy.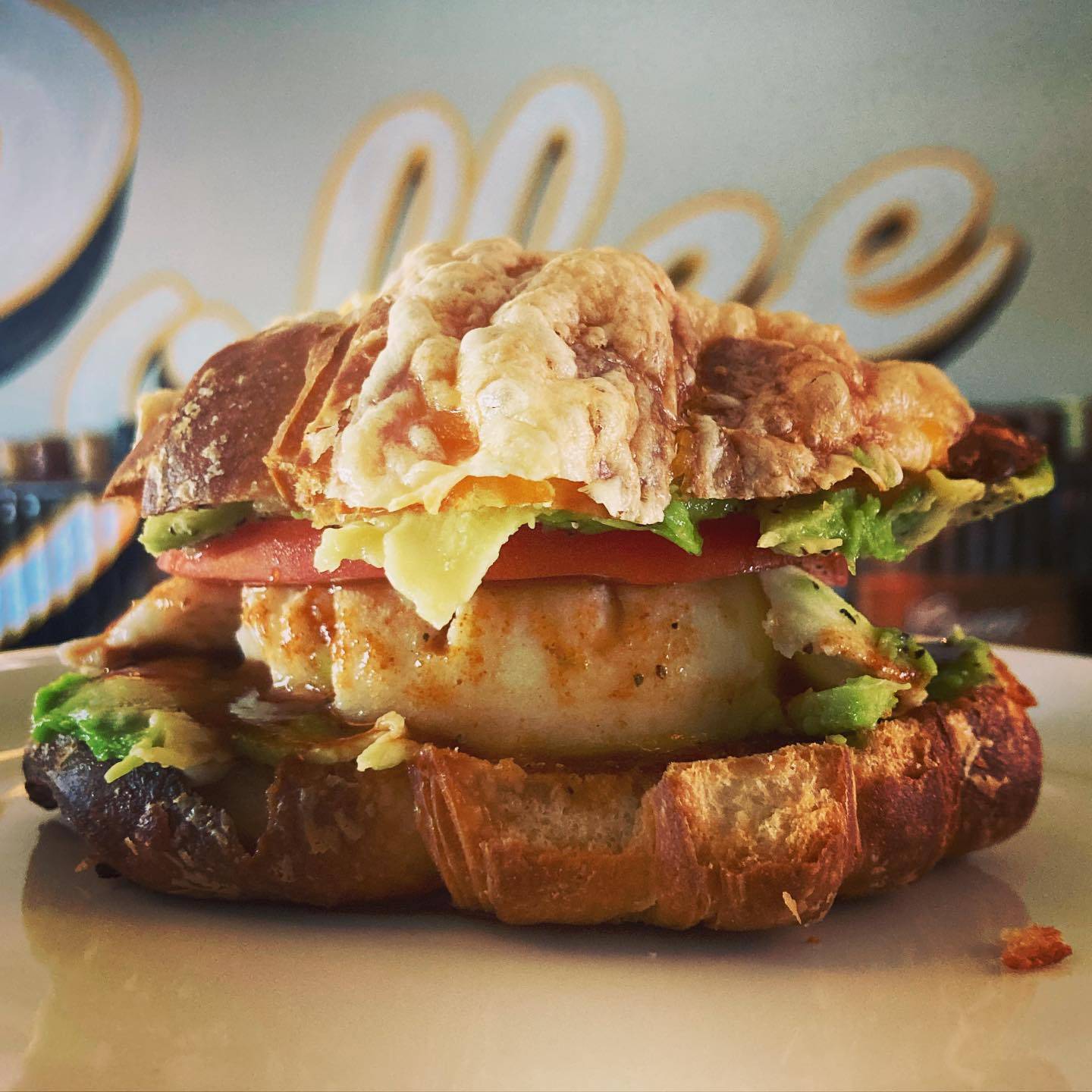 Goldstein Bagels
📍611 S 8th St, Downtown Boise
Hours: Mon-Sat 8am-2pm, Sun 9am-5pm
More info: www.goldsteinsbagels.com​
This new bagel shop *just* opened and it looks amazing. Serving New York-style bagels, bialys (a traditional bread roll in Polish Ashkenazi Jewish cuisine - I had to Google it), cream cheeses, smoked cold fish, and bagel sammys, it's a great new addition to downtown and it's like a block away from the Greenbelt!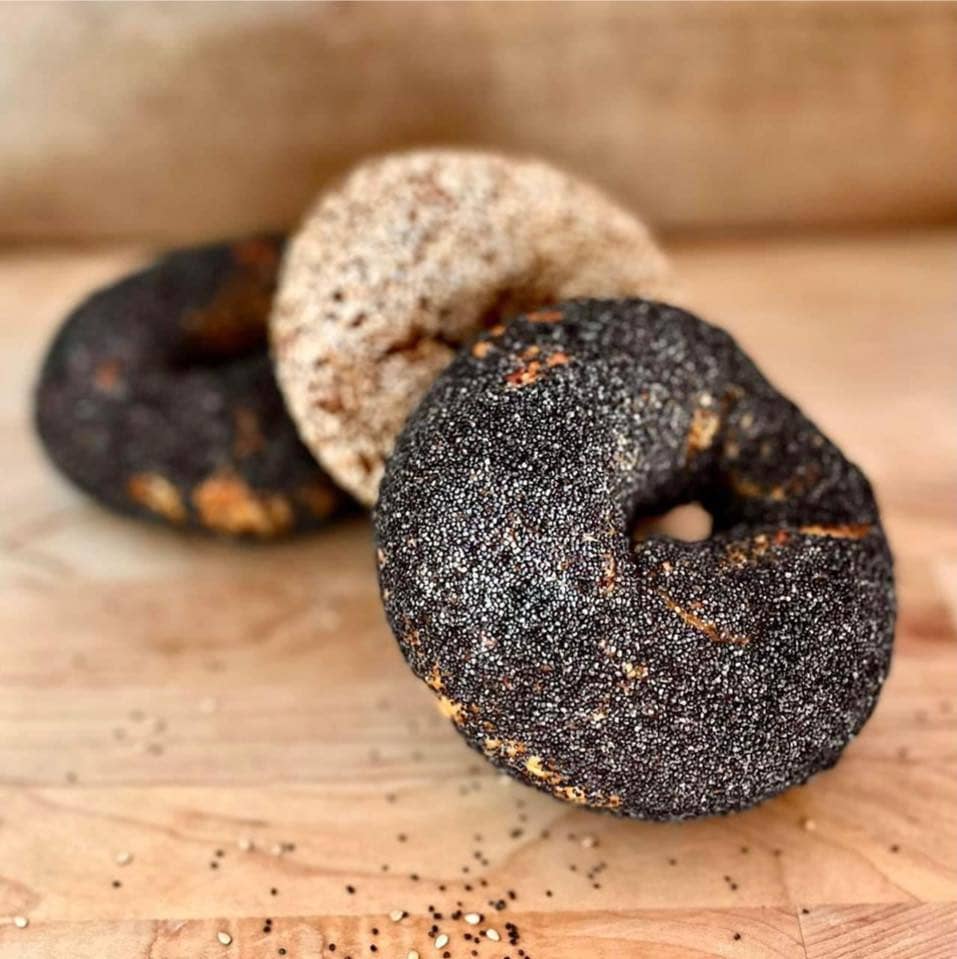 ---
Sponsored by... you?
Sponsor an issue of From Boise & get your brand in front of 16,000 people who love to be out & about in Boise. Email marissa@fromboise.com for details.
---
Speakeasy & cigar bars
Ok I feel like I am doing something wrong by blasting out info on speakeasys to a bunch of people...but they have a website and social media so it's not like I'm spilling the beans. IDK! But here ya go:
Thick as Thieves
Hours: Mon-Thur 4pm-12am, Sat-Sun 4pm-1am
More info: www.thickasthievesboise.com​
A hidden speakeasy in downtown Boise. They take reservations. You have to go to find out more ;)
Suite 104
📍280 N 8th St Suite 104, Downtown Boise
Hours: Mon-Sat 8am-2pm, Sun 9am-5pm
More info: www.instagram.com/suite104boise​
The owner of Suite 104, Caleb, is a cocktail wizard. He understand cocktails in a scientific way, and that's what sets it apart from other bars. The Method 104 is a one-of-a-kind cocktail where Caleb asks you some questions (fave color, fave number, left or right, etc) and creates a custom cocktail based on your answers. He doesn't ever make the same one twice. It's really cool!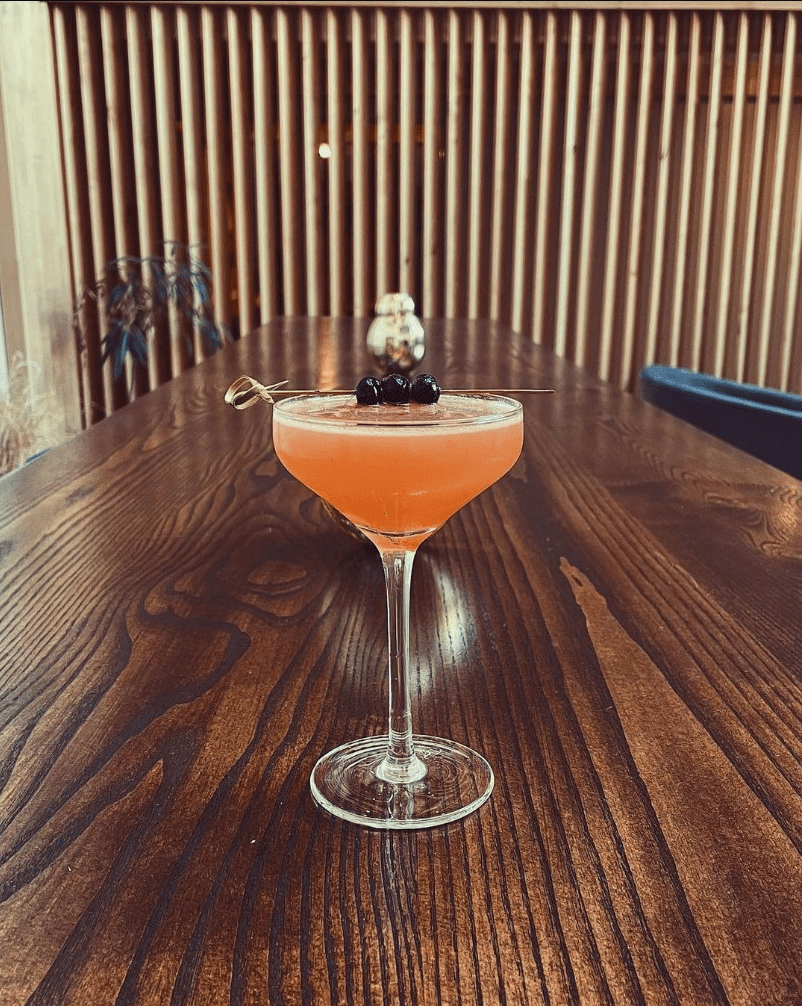 Sturman's Wine & Cigars
📍4204 W Chinden Blvd, Garden City
Hours: Sun-Thur 2-10pm, Fri-Sat 2-11pm
More info: facebook.com/sturmanswineandcigars/photos​
Sturman's opened last year and has one of the best patios in Boise. It's 3,000 square foot patio is bigger than my house, and filled with comfy chairs, fire pits, and hosts live music often. They have a selection of cigars, wine, and beer on tap.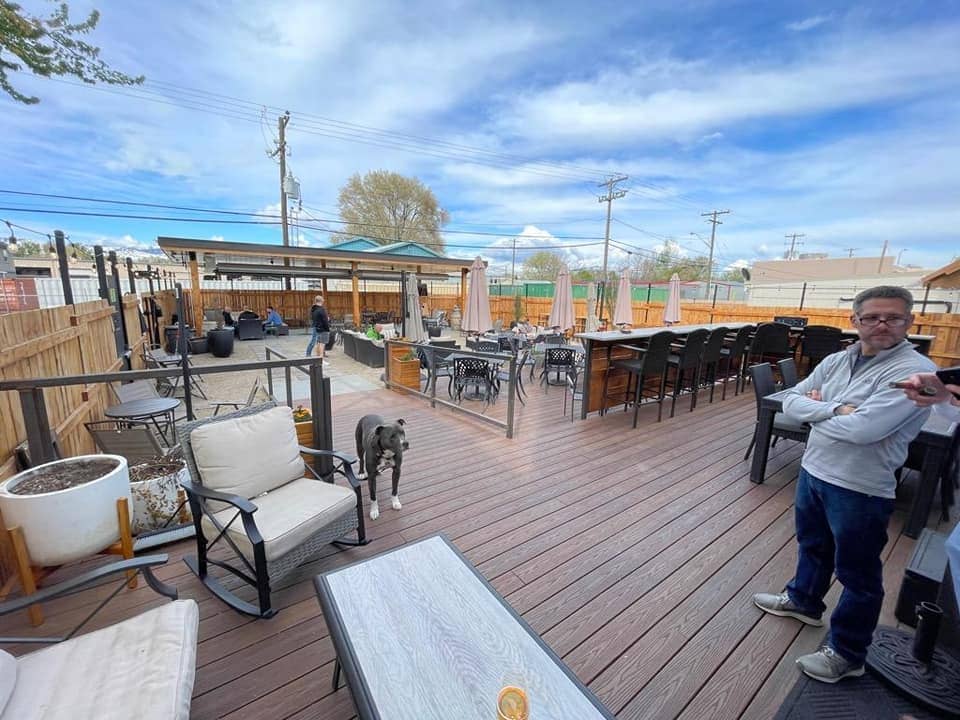 Ok that's all I got in the food news department. Let me know if you try any of these places --> marissa@fromboise.com
Thanks for reading!
With love from Boise,
Marissa
​
Love this newsletter? I'm so glad! You can keep it going by supporting it here.
​
​