In partnership with
The City of Boise is trying to fight climate change with a push to plant 100k trees by 2030. That's a lot of trees! Have you ever thought about why - or even how - to plant a tree? Find out on City Cast Boise's latest episode.
---
Get ready friends: Boise Soul Food Festival is back. Next Saturday, August 13, Julia Davis Park will transform into a celebration of culture, community, and soul-filling cuisine. And trust me, you don't want to miss it.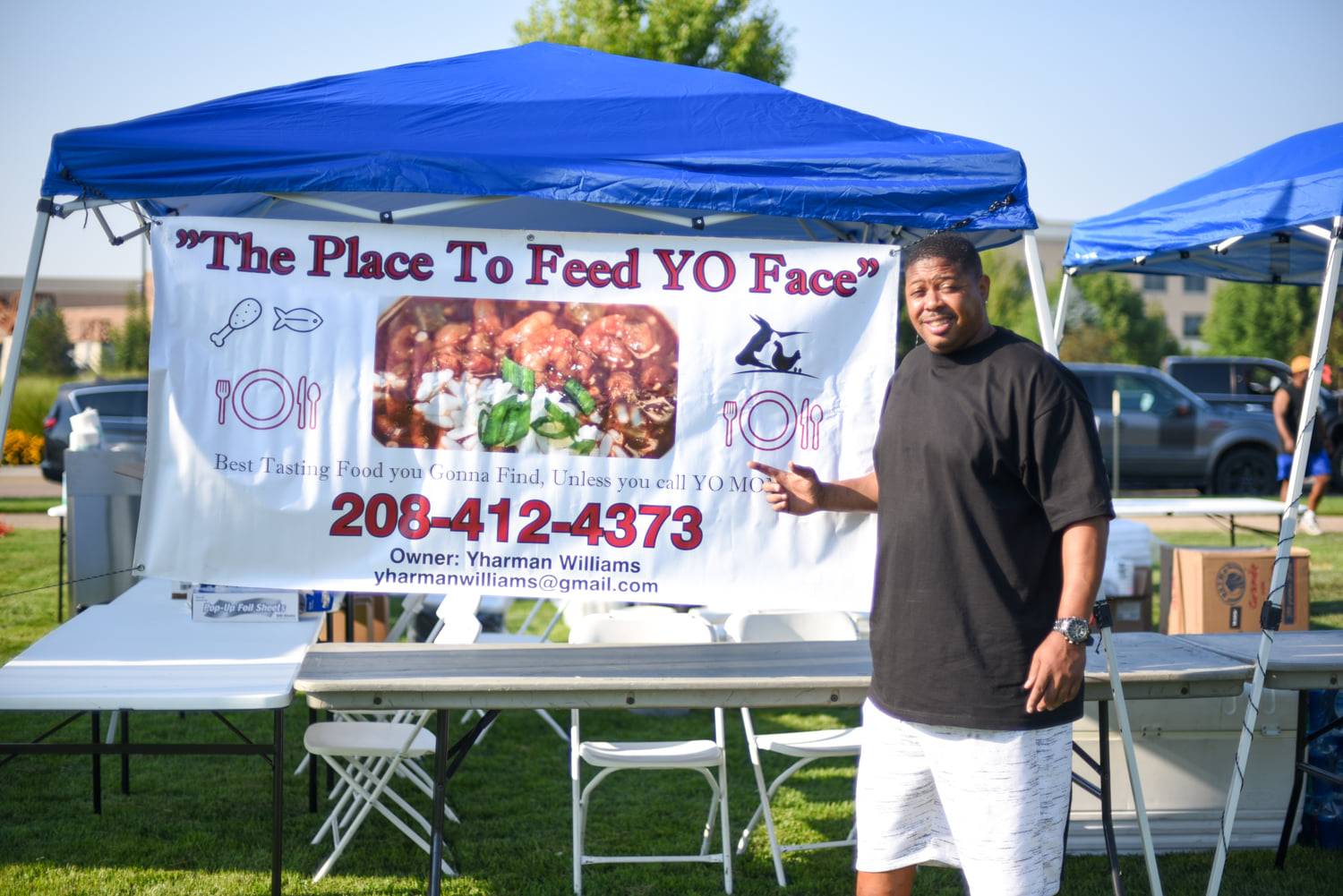 What is the Boise Soul Food Festival
While the Boise Soul Food Festival is indeed about enjoying some good ol' fashioned soul food, it's much more than that.
"It's food that you can eat, but it's also filling your soul with what is so rich about our culture," said Shari Baber, President of Boise Soul Food Festival.
"I'll give you a little bit of history," said Shari. "Traditionally, we did everything in the kitchen. You studied in the kitchen, you got your hair done in the kitchen, you have prayer meeting in the kitchen, you have Bible study in the kitchen, you did your homework from the kitchen, and all of the things that fill our soul — a lot of it was done over a meal."
"When I think about the vision of the Soul Food Festival, that's kind of what sticks in my head: my mom's kitchen. We were loved on in the kitchen over food, we were chastised in the kitchen over food, we got our information in the kitchen over food," said Shari. "And so, while it is the Soul Food Festival, it is more than just what you eat. It's about your whole wellbeing."
Simply put, the Boise Soul Food Festival is a day to celebrate, learn about, participate in, and nurture a relationship with Boise's African-American community.
"If you've never had a reason or a Black friend or tried soul food or whatever – this an unintimidating way to introduce yourself to our culture and our community and support the businesses that we support," said Shari.
How it started
Shari Baber and Trish Walker were both very involved in the Boise Soul Food Extravaganza, which started back in 1993 as a large picnic to foster camaraderie among the local African-American community. It quickly grew to an annual festival and ran for more than 20 years before coming to a halt. For nearly five years, it lay dormant.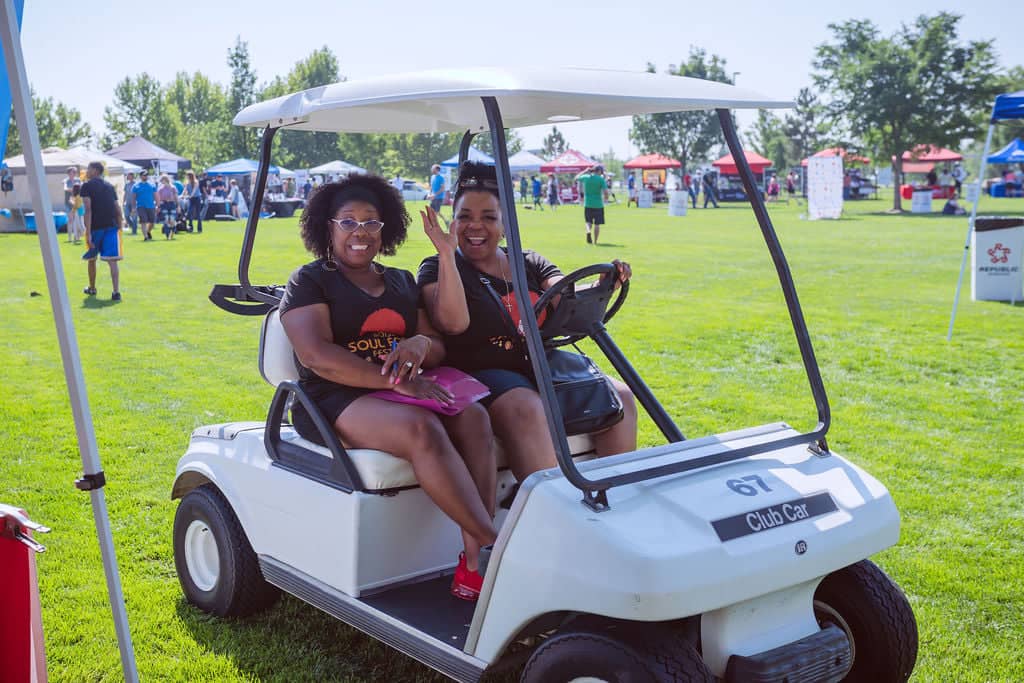 One day in 2017, Shari and Trish were reminiscing with a group of family and friends about how much they loved and missed the former festival. Shari's daughter spoke up and said to her, "Mom, it was the only thing that we had to look forward to growing up, like it was the best part of our childhood. We went to our friend's Bar Mitzvahs and Basque celebrations and Chinese New Year, and we could invite them to Soul Food Festival."
Putting on the festival was no small task, Shari reminded her. In fact, it's a huge undertaking. But Shari's daughter doubled down with a guilt trip: "Legend is never gonna experience that."
Legend is Shari's grandson, and Trish has grandkids too. Regardless of how much work it would be to bring back the Soul Food Festival, both Shari and Trish knew deep down how important the event was. Not only was the Soul Food Extravaganza a good time – it was integral part of bringing together and enriching Idaho's Black community, where African-Americans represent just 1 percent of the state's population.
So, Shari and Trish got to work to bring back the Boise Soul Food Extravaganza. They renamed it Boise Soul Food Festival and started seeking out vendors. Shari posted on Facebook looking for help, but was met with doubt.
"Nobody would really take a chance. We only had like four food vendors," said Shari. "I went to other food vendors and they were like, yeah, no, it's been dead for five years."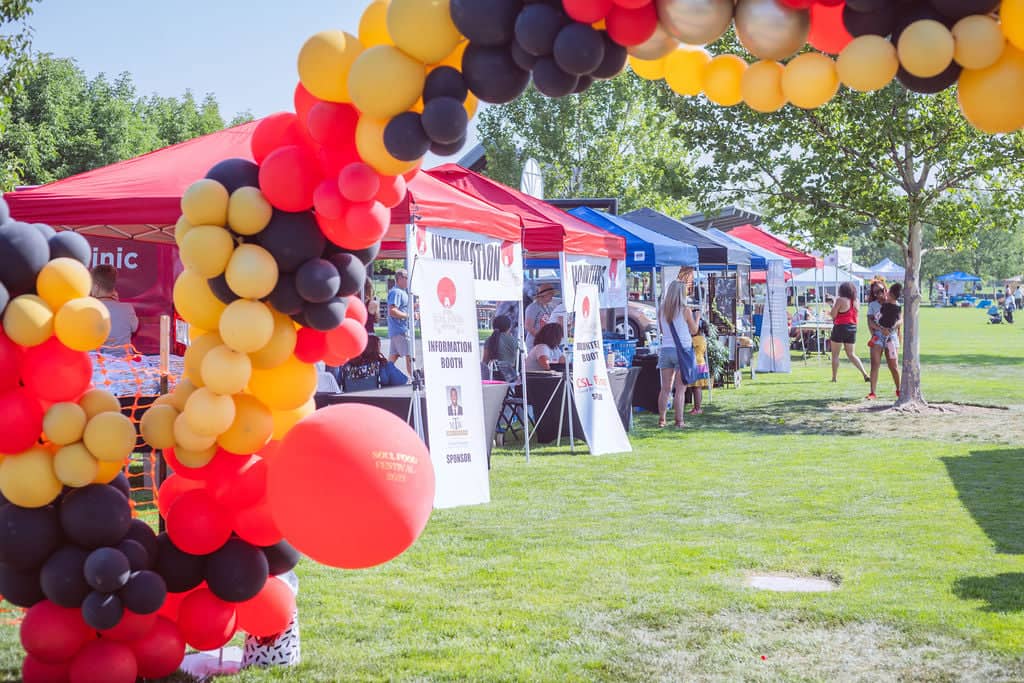 They moved forward anyway with four food vendors and seven retail vendors, setting up in Eagle Island State Park. Up until the day of, they were unsure if anybody would show up. They were quickly proved wrong.
More than 3,000 people showed up. All four food vendors sold out of everything they had in just two hours. They sold out of every T-shirt and raffle ticket. At one point, Eagle Island staff came up and told them the line of cars to get in was backed up all the way to the freeway. It was so busy that they started waiving the state park entrance fee to get the line moving.
After that, they knew the Soul Food Festival was back for good. In 2019 they moved it to Kleiner Park in Meridian, which had much more space. They had to skip 2020, and then returned with an even bigger festival in 2021.
"One of my goals is for our Black kids to realize that they do have a community here, that they are supported here, so that they don't feel like they got to grow up and move in away order to be in community with their culture," said Shari. "I don't want my grandkids to move away. And, if everybody moves away, then we're just gonna stay 1 percent. But if we can engage them in community and the kind of resources that they need… maybe we can grow from 1 percent."
Now, they are gearing up for their biggest and best Boise Soul Food Festival yet, and they invite everyone to join them.
Boise Soul Food Festival 2022
Boise Soul Food Festival 2022 is happening all day long on Saturday, August 13 in Julia Davis Park. Here is what you can look forward to:
The fest kicks off at 8am on Saturday, August 13 with an energizing yoga flow led by 2C Yoga.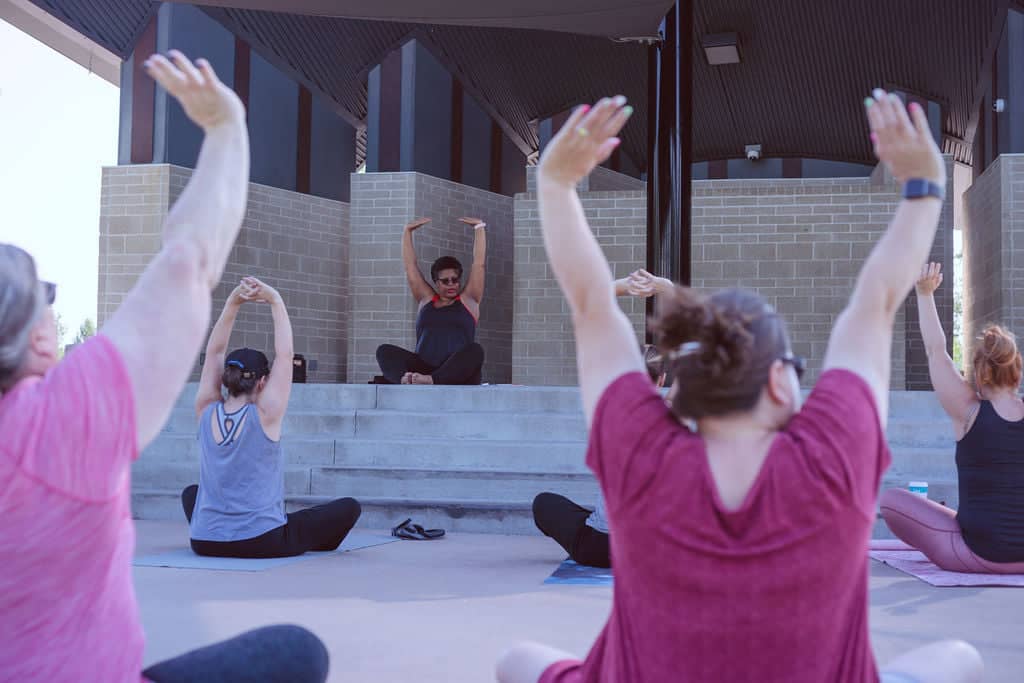 Then the next hour is a dedicated gospel section. "Gospel and spiritual is part of our heritage and part of what we've grown up with. If it's not your thing, that's okay," said Trish. "You can appreciate the music and you can appreciate and understand that, this is just part of our culture."
By then, the fest is in full swing. There are performances by local artists, bands, and dance groups throughout the day. While there are a few TBA out-of-town headliners, the goal is to showcase local talent.
More than 75 local vendors will be present at the festival. It's the most vendors the fest has had. You can browse arts vendors, shop for clothing and jewelry, learn more about local nonprofits, kids can get their faces painted, and of course, you can eat food. Lots and lots of food.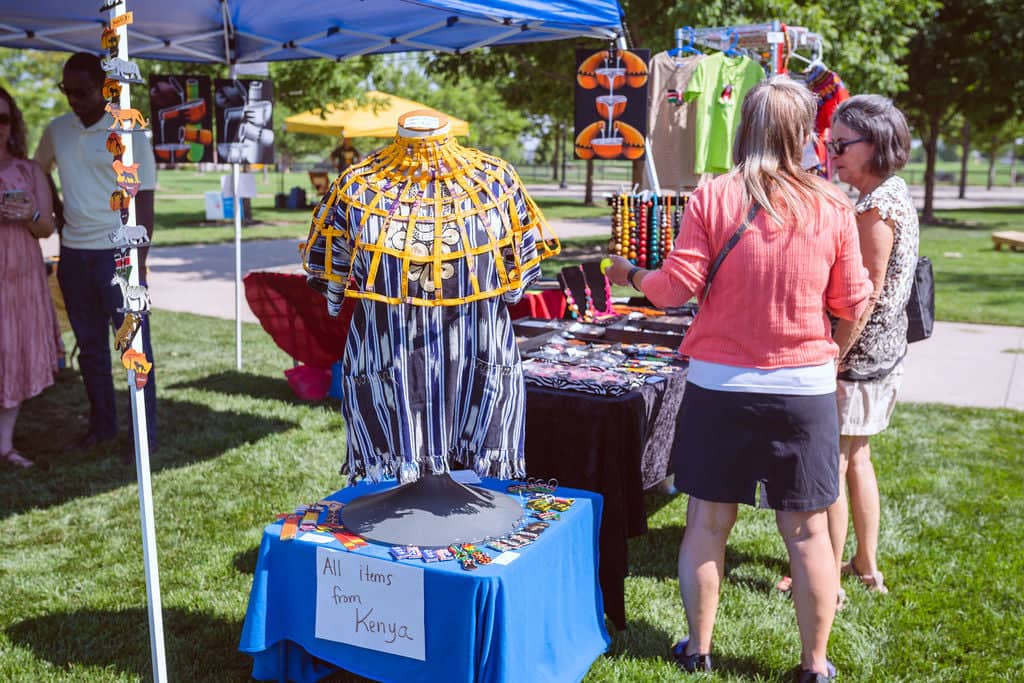 "We wanted to make sure that we're featuring more vendors and more opportunity for you to get a different taste of different foods," said Trish. "When we've had vendors that have said, well, I'm not so soul food or I'm not a Black member – that's okay! Are you are you good? Is your food good? Then come on in!"
With 25 food vendors, you will find all the soul-filling food your heart (and stomach) could dream of. Food vendors will be serving up fried pork chops, ribs, catfish, chicken & waffles, brisket, sausage, collard greens, watermelon, mac n' cheese, sweet potato pudding – there's even vegan soul food.
"We started off with wanting our event to be, I would say, more Black-centered. But we quickly realized that we're in an inclusive environment," said Trish. "And so we want to make sure that in everything that we do, that we're including people."
"Now we have we have vendors that are Hispanic, African American, African, Jamaican, Puerto Rican, so we have just a melting pot. And that's what diversity is," said Trish. "We are continuing to express diversity in our community, and giving our community an opportunity to experience our culture, our food. It's just education for the entire community through a good time."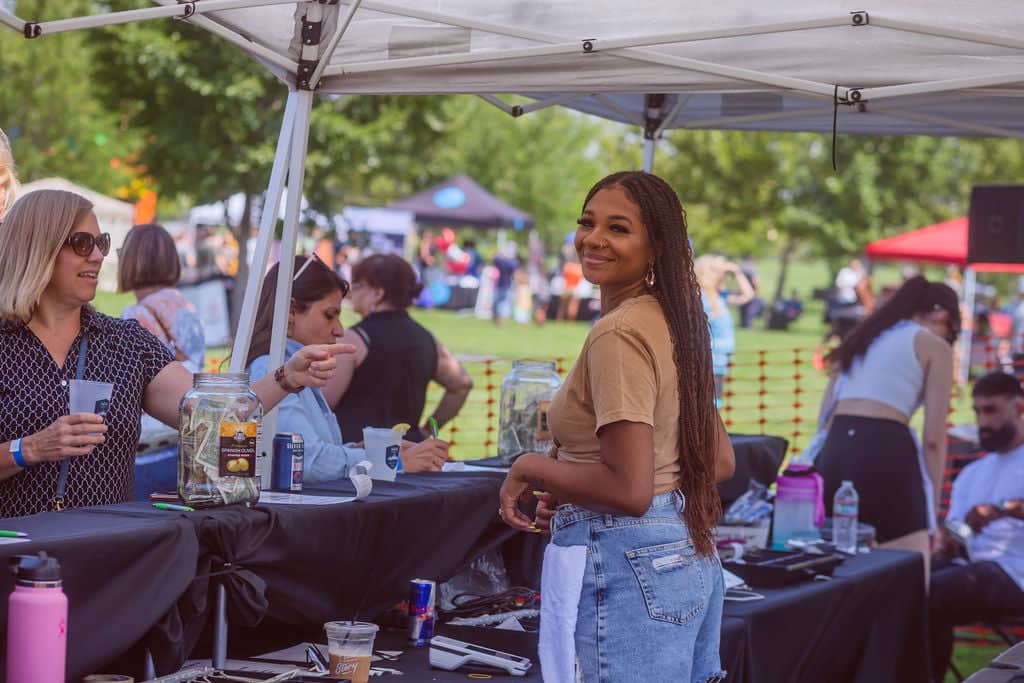 Black culture and community are at the heart of Boise Soul Food Fest, but everyone is welcome. Regardless of your skin color, heritage, religious beliefs, wether you eat meat or not, whatever – Shari and Trish want to you to know that at Boise Soul Food Fest, you will be welcomed with open arms and leave with a full soul.
You can find out more about the fest and see the schedule (coming soon) at boisesoulfood.org. The fest is also still looking for volunteers, which you can learn more about here.
Thanks for reading & see ya at Boise Soul Food Fest!
With love from Boise,
Marissa
Love this newsletter? I'm so glad! You can keep it going by supporting it here.
​
​