In partnership with
We may call ourselves the City of Trees, but let's face it, we live in a desert! Isn't it time to start landscaping like it? The City Cast Boise podcast talked to an xeriscaping expert at the Idaho Botanical Garden to learn how to ditch your lawn for a more water-savvy garden. Listen here!
---
Hey y'all. Today's story is a little different than the usual. I've been wanting to try a Q&A style story for awhile, and what better topic to test it on than food. Sooo this week is full local food recs from Alex Milles of Boifood, an Instagram & blog covering all things delicious in Boise and beyond. He's also a co-host of Table Rock Podcast and local foodie reading group Knead to Know Book Club.
Forewarning: if you aren't hungry now, you will be after this. Dig in!
Tell us a little bit about yourself and Boifood.
Pronounced boy food, we serve the foodies, joy followers, and bleeding heart liberals by delivering compassion, yum, and rainbows on a plate. We've found that most foodies are looking for more, so we create stories, connections, and resources to help add more to their plates so they can feel full mind, body, and soul.
I've previously gone through food insecurity so food accessibility is something I'm very passionate about. On my feed you can typically find pop references, self care reminders, oysters, and brunch. I'm from Hawaii and I'm a voracious reader, currently I'm reading The Secret Life of Groceries for my Knead to Know Bookclub.
What is the best meal you've ever had in Boise?
Get this! There is an artist known as The Wondersmith who hosts events you can't reserve, you can't pay to attend, you can only be invited by finding an invitation. She's tossed bottles in the sea, and for our event she hid handmade geodes.
I had a lovely dinner in the Kuna Caves from Nurture and Nature (the dinner hosts). Similar to the feast in the movie Hook, we feasted on root vegetables wrapped in clay that we had to crack open with sauces like blueberry tahini and turmeric mayo and had a dessert consisting of chocolate geodes. I still have a glass geode from that event and think of it often.
(You can read about this magical event on Alex's blog.)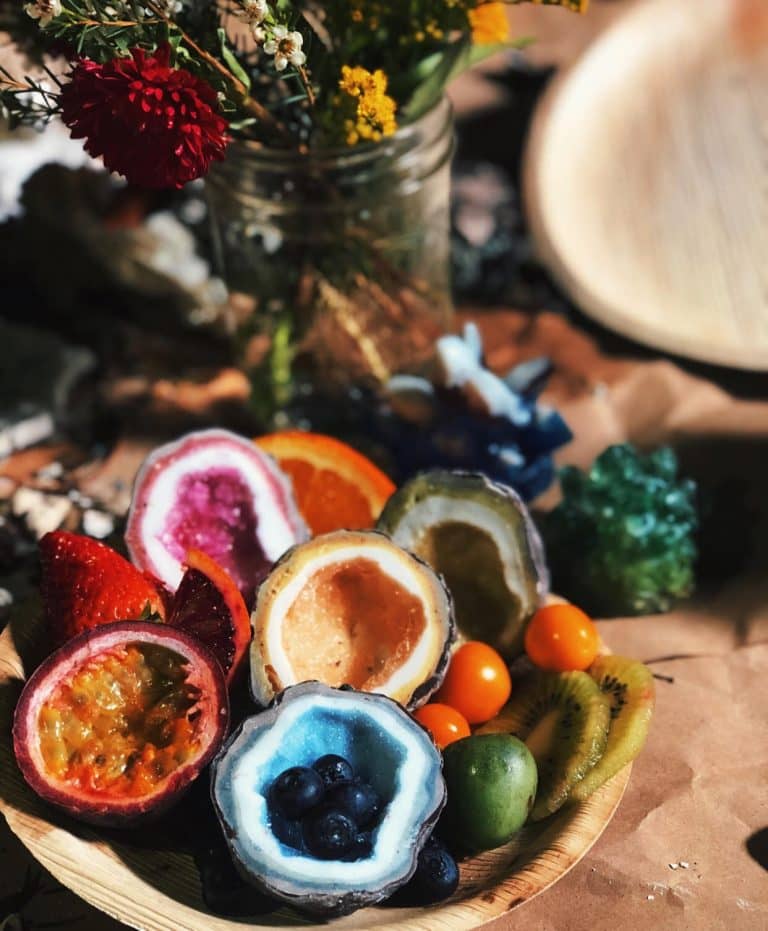 How would you describe Boise's food scene?
It's definitely evolving. Eccentric, Mountain Tikki, strong roots in our agriculture. Filled with grill dads and people who only eat chicken tenders.
What are your three favorite brunch spots?
For a cheap, greasy spoon, I like Capri.
For on the go, I'm prone to Certified Bakery. My go-to order is the Egg Sammie, add everything (bacon + avocado). Fun fact: they use the same sourdough starter for their english muffins as the pizza dough at their sister restaurant, The Wylder. You also can't go wrong ordering the chia pudding at Certified.
Lastly, I insist on stopping into Red Feather. They are elevated compared to their sister restaurants.
Where do you go when you are in "I need noodles" mode?
I really loved the noods at KIN in Boise, it was a great starting point to their fine dining.
I've also heard quite the buzz about Nara Ramen and Island Sushi.
If I'm being honest I'm actually holding off until I go to San Francisco in October for my birthday to try Marufuku Ramen.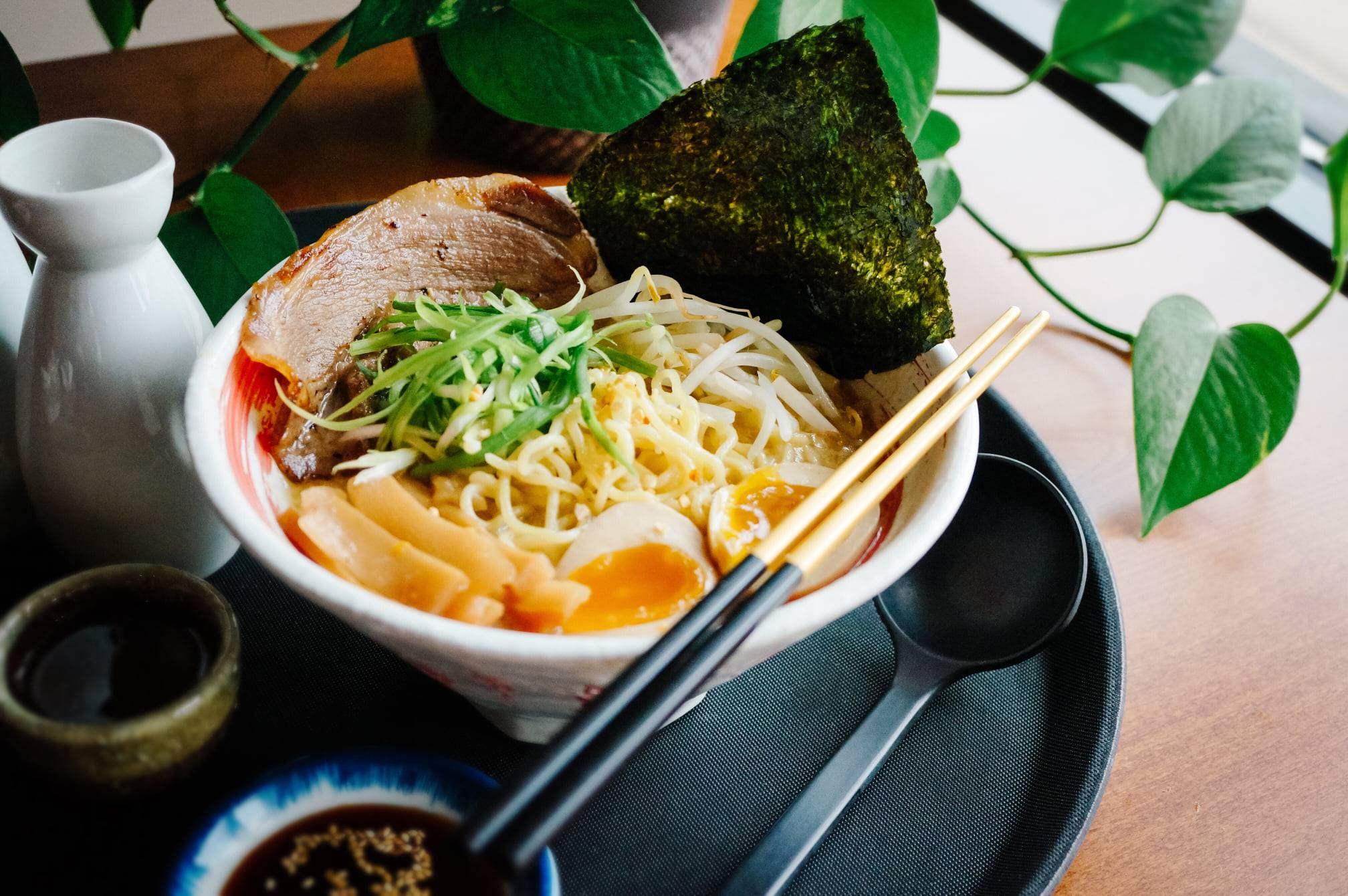 ---
Sponsored by Creative Change
1 city. 4 weeks. 52.4 miles of love.
Have you heard of FiftyTwo.Four? It's a local nonprofit that raises funds to help the endless needs of HIV/AIDS orphans in India.
Each year, people in the Boise area run or walk 4 half marathons (13.1 miles) in 4 weeks, while calling on friends, family & the community to sponsor their races. 100% of funds raised go straight to partner organizations in India to provide medicals needs, nutritious foods, education costs, medicine and more to children in need.
In 2021, Boise runners raised over $150k! Races for 2022 are underway right now, with FitOne coming up next. Learn more about this incredible local organization and show your support at fiftytwofour.org.​
---
Where do you satisfy your cold-weather cravings?
​Hudson Bakery in Kuna is my tried and true comfort food. I love their breads, cinnamon rolls, kolaches, and bagels – all of which you can order with free delivery in the whole Treasure Valley.
I like to pair it with soups made from Brooks Broth, incredible bone broths made in Garden City that feed the soul and give back to an awesome cause.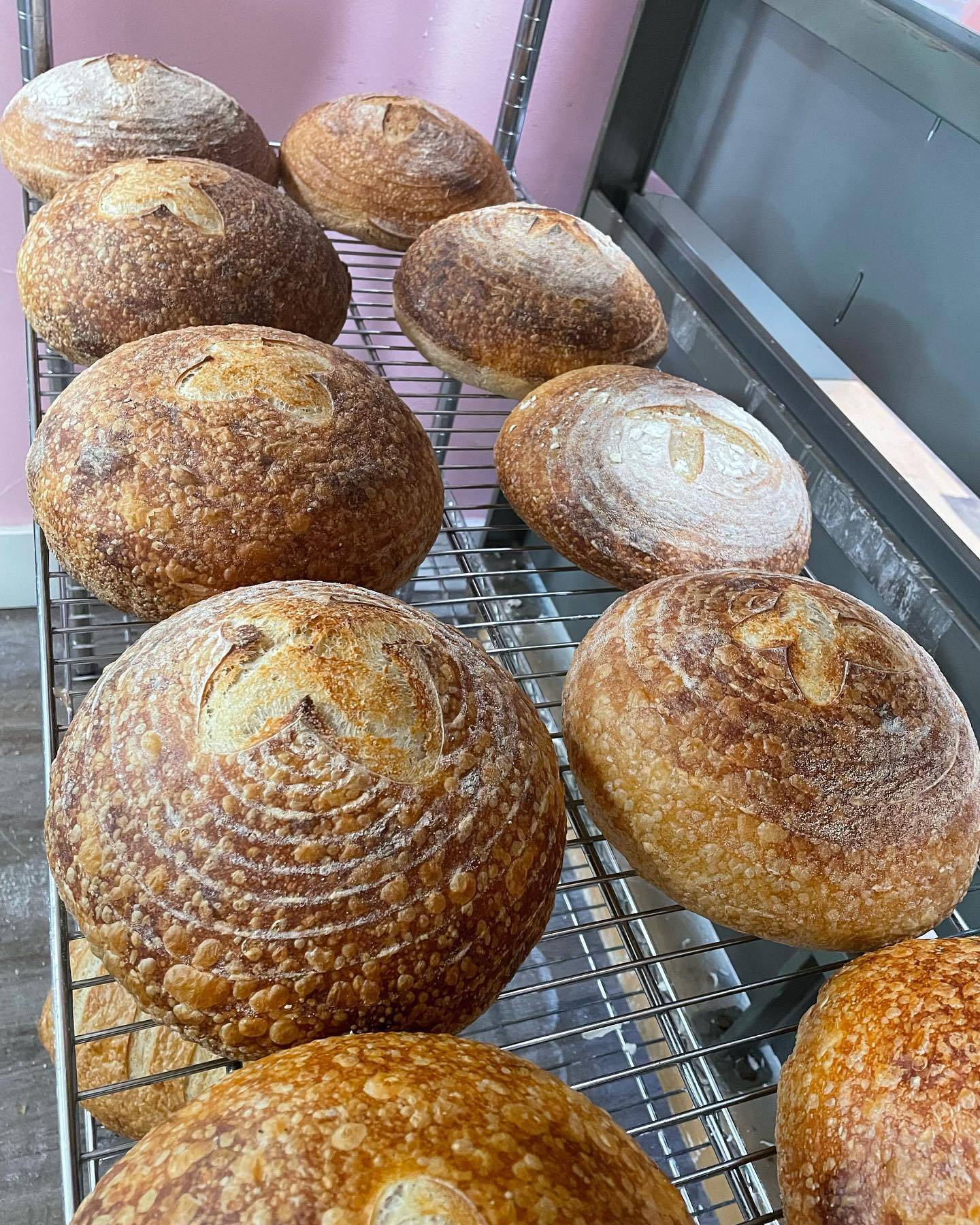 What are your "must eats" when friends & family are visiting?
Well you have to try some food from my personal chef, Clean Cuisine by Gina.
If I could recommend some spots to people bringing family, I would recommend Janjou Patisserie for pastries. Amano for THE best Mexican food in the valley. Bittercreek/Red Feather because I believe in their sustainable practices and you have to go see the worm farm.
And since I'm working for the Teff Company, I would also highly suggest the local Ethiopian/Eritrean restaurant Kibroms. I would order teff-only injera.
Also when I think of visiting Boise I think of experiencing the farmers markets, Freak Alley, Quinns Pond, Table Rock, Hyde Park, Cecil D. Andrus Park, Cherie Buckner-Webb Park, and the Boise River.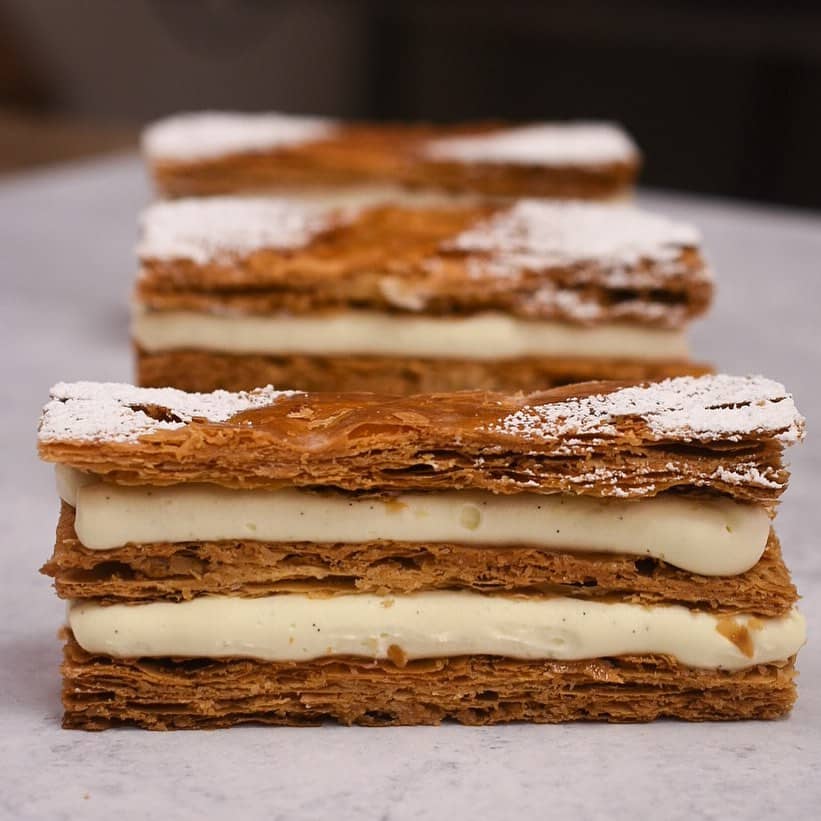 What cuisine is Boise missing?
Dim Sum!
Favorite sweet tooth fix?
If you ever find yourself in McCall, I can't recommend Squatch Sweets enough. It's Bigfoot's favorite sweet shop, and you can tell why with treats covered in glitter and all sorts of yummy surprises.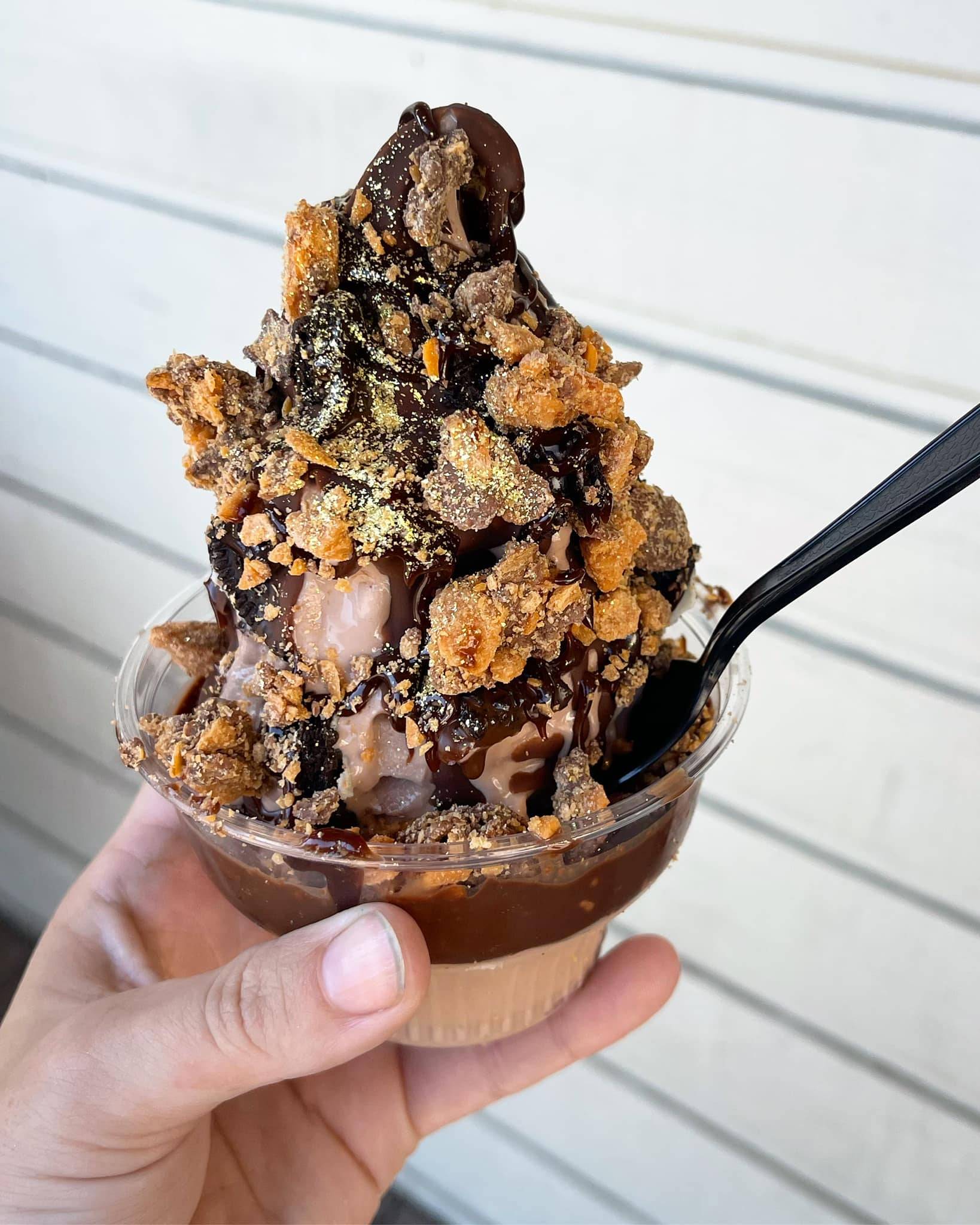 Thanks for reading & happy eating!
With love from Boise,
Marissa
PS - let me know what you think of the Q&A style story --> marissa@fromboise.com
We love you. You love us. We all love free stuff. Help keep From Boise free by supporting our work. Thank you!
​
​