The story of Freedom Bound Hounds is more like a book. It's a story made up of many stories – 334 stories to be exact. And it all begins with a dog named Alabama.
Saving Alabama
In the summer of 2019, Jenny Carlisle and Katie Dace were part of a Facebook group that posted high risk dogs and dogs that were facing euthanasia.
One post in particular caught their attention – Alabama.
Alabama was a gorgeous grey and white girl with a dark grey nose, floppy ears, and big light green eyes. It was clear from the photos that Alabama had been neglected her entire life. She was sick, starving, and suffering in a shelter in Texas and she only had two days until she was set to be euthanized.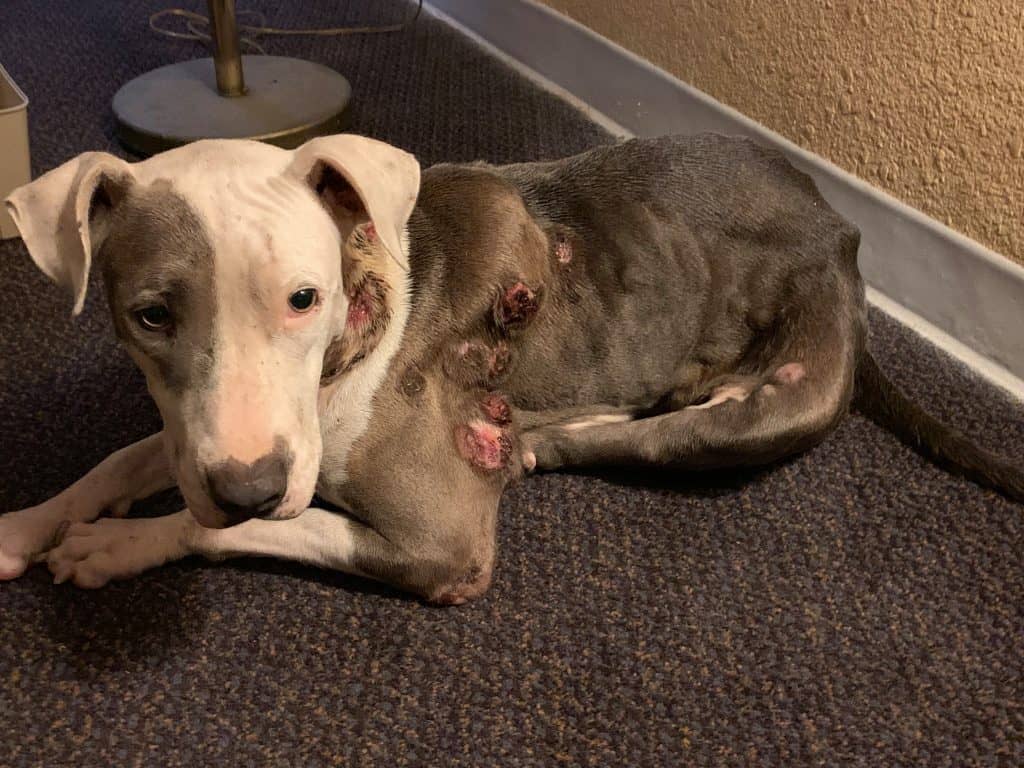 Katie immediately called Jenny and the two mobilized to save Alabama. At the time they were not rescuers, so they went into full DIY mode. Katie's husband flew down to Texas to get Alabama and rented a car to drive her back to Boise. Meanwhile Katie, Jenny, and Jenny's mom worked with a local rescue to back them so they could accept donations to care for Alabama once she arrived.
When Alabama made it to Boise, Jenny took her home to fix her up and hopefully find her a forever home. But Alabama was in bad shape. She could hardly walk due to being overbred and living in a crate for most of her life, and a vet visit confirmed she was terminally ill with lymphoma.
"She had been through so much torture in her little life, but she just had this beautiful, gentle personality and was just so undeniably sweet," remembered Jenny.
Sadly, three weeks after Alabama was rescued she passed away. But in those last three weeks of Alabama's life, she was in a safe, warm, cozy home surrounded by people who loved her dearly.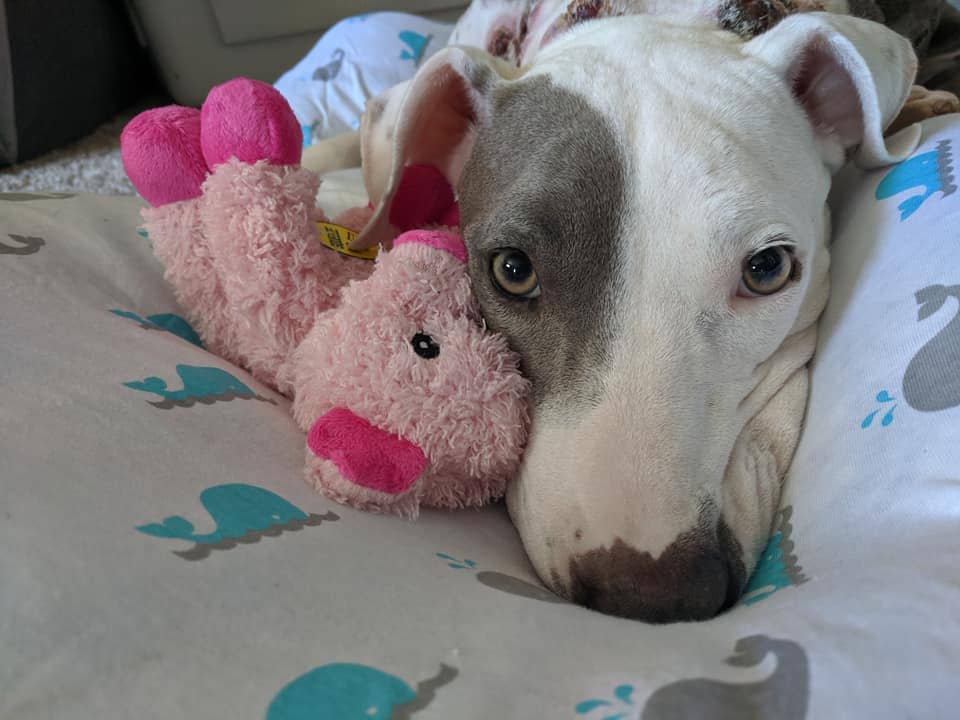 The first 32
After Alabama died, Katie and Jenny couldn't stop thinking about her and the entire experience. They decided to honor Alabama by making another trip to the shelter she came from in South Texas. They flew down, rented a van, loaded it up with 32 dogs and drove back to Boise.
"It was crazy," laughed Jenny. "We had no idea what we were doing at the time – it's kind of funny to look back on now. But then we got back to Boise and we still have all the support of everybody who worked with Alabama, and we just kind of made things work."
They placed all 32 dogs with foster families immediately, then got them into forever homes within a few weeks. Katie and Jenny were hooked and thus, Freedom Bound Hounds was born.
Why Texas?
Freedom Bound Hounds is now a 501(c)3 nonprofit that runs entirely with the help of volunteers and fosters. They work with a network of Texas volunteers and animal-lovers to locate dogs in high-kill shelters and on the streets in South Texas.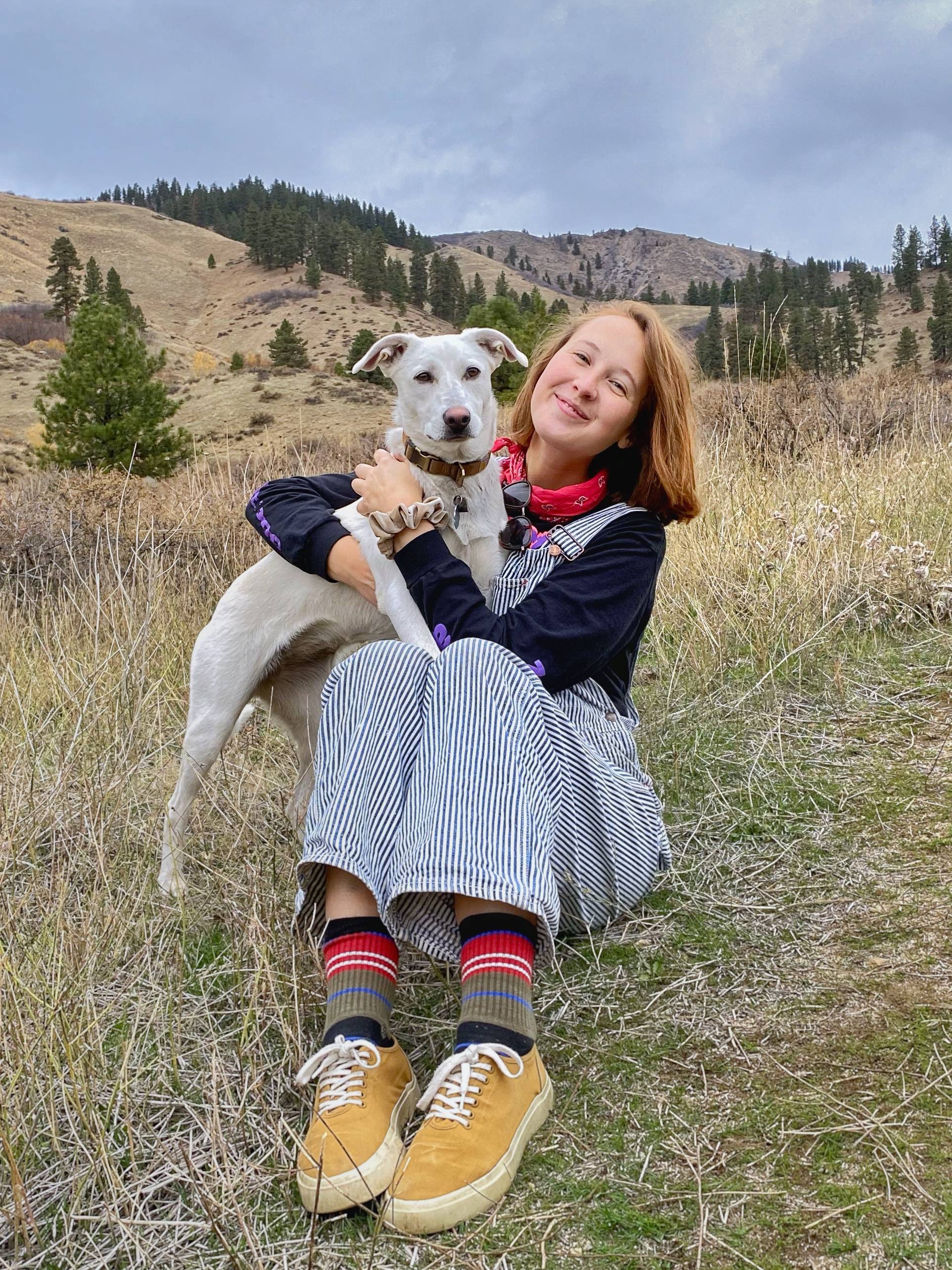 Freedom Bound Hounds focuses saving on dogs from South Texas around the Rio Grande Valley. This area has the biggest euthanasia problem in the nation, so much so that even other Boise-area shelters are taking dogs from this specific area.
"It's something that people here just can't wrap their minds around. It's so horrible," said Jenny. "Dogs just run sick and strays on the street and it's just accepted as part of the community. It's absolutely crazy."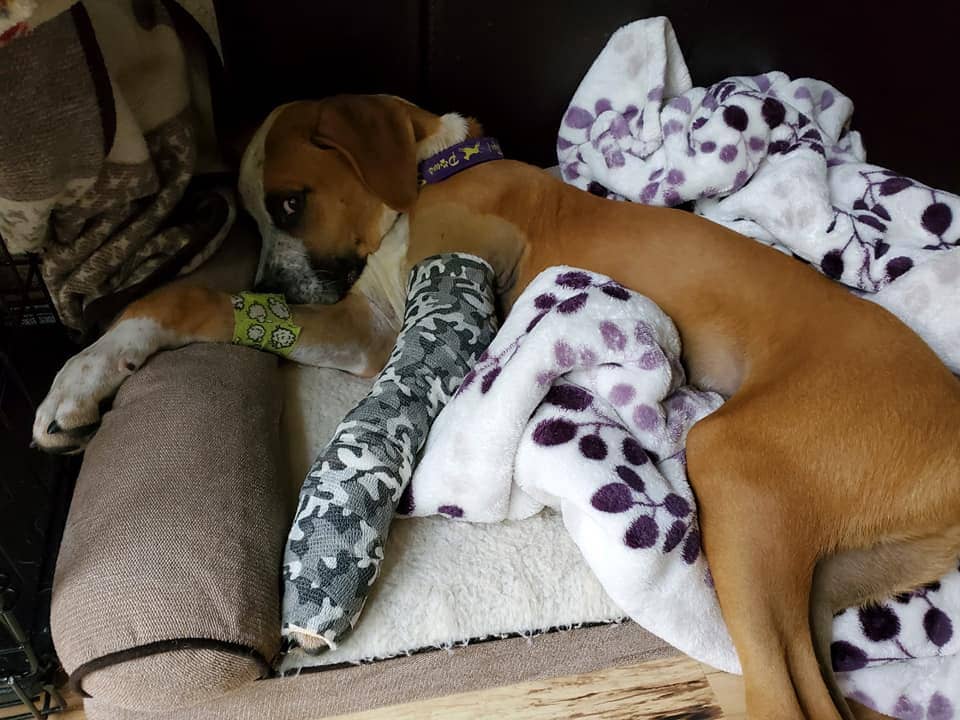 This area of Texas has very minimal resources for stray animals, so almost all of the shelters in South Texas are high-kill, meaning they put dogs down within three days of receiving them. And it's not just like sick or old dogs – puppies, pure bred breeds, dogs that would be placed almost instantly in Boise just get euthanized without second thought.
"We are so blessed here in Boise because there's so many good options," said Jenny. "We have so many vets, we have so much education, and we have just great resources all around. Whereas in Texas, they don't spay or neuter before they leave the shelter. They don't even have that option. So it's like a vicious vicious cycle – if the dog even gets to leave the shelter."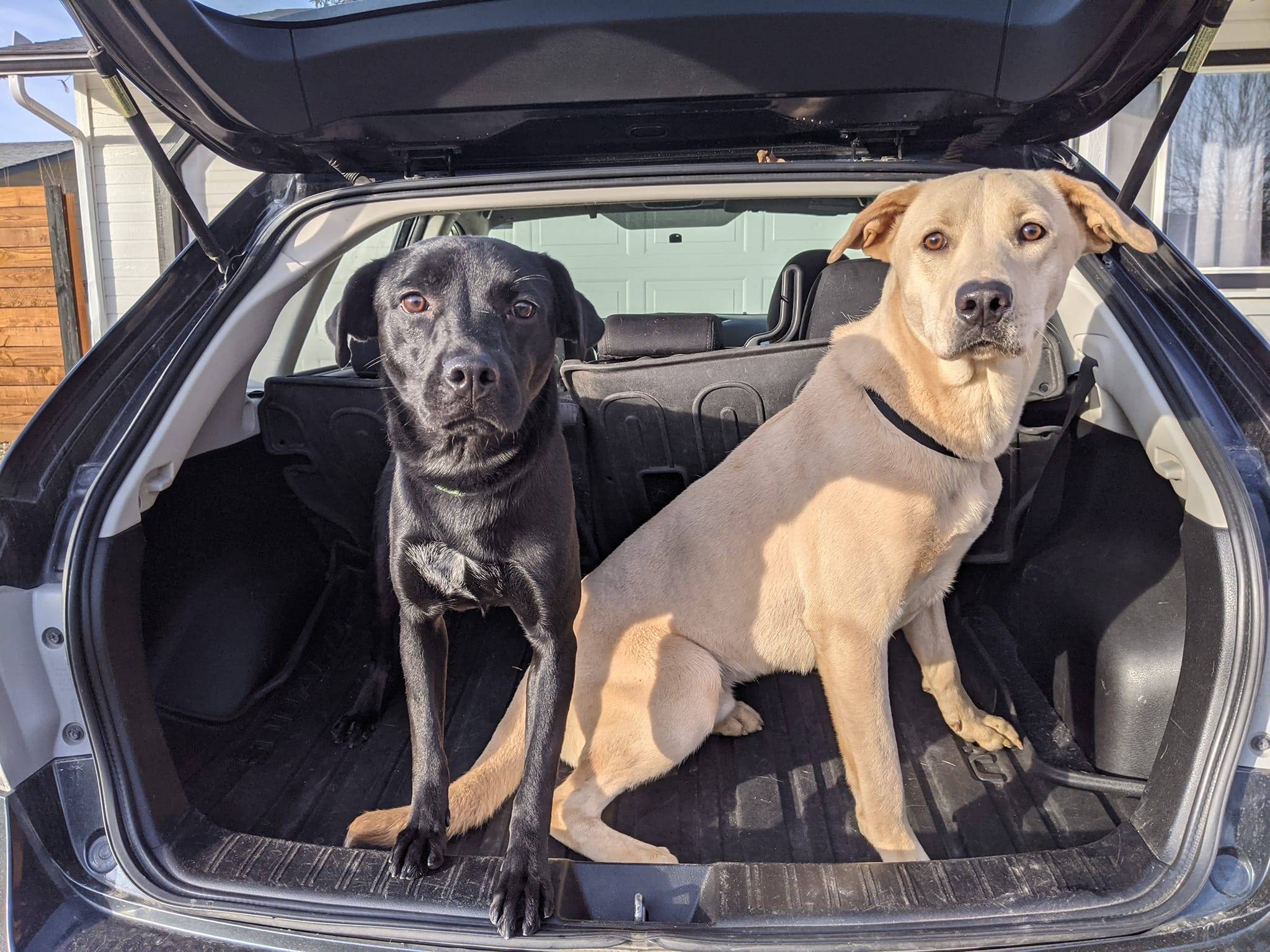 A little help from lots of friends
Freedom Bound Hounds relies entirely on volunteers and fosters. Once a dog is located, they work with volunteers in Texas to adopt the dogs and take them straight to a vet to be checked up, microchipped, and spayed or neutered. As soon as a dog is located, Jenny and Katie are already at work finding the dog a foster and potential forever home in Boise.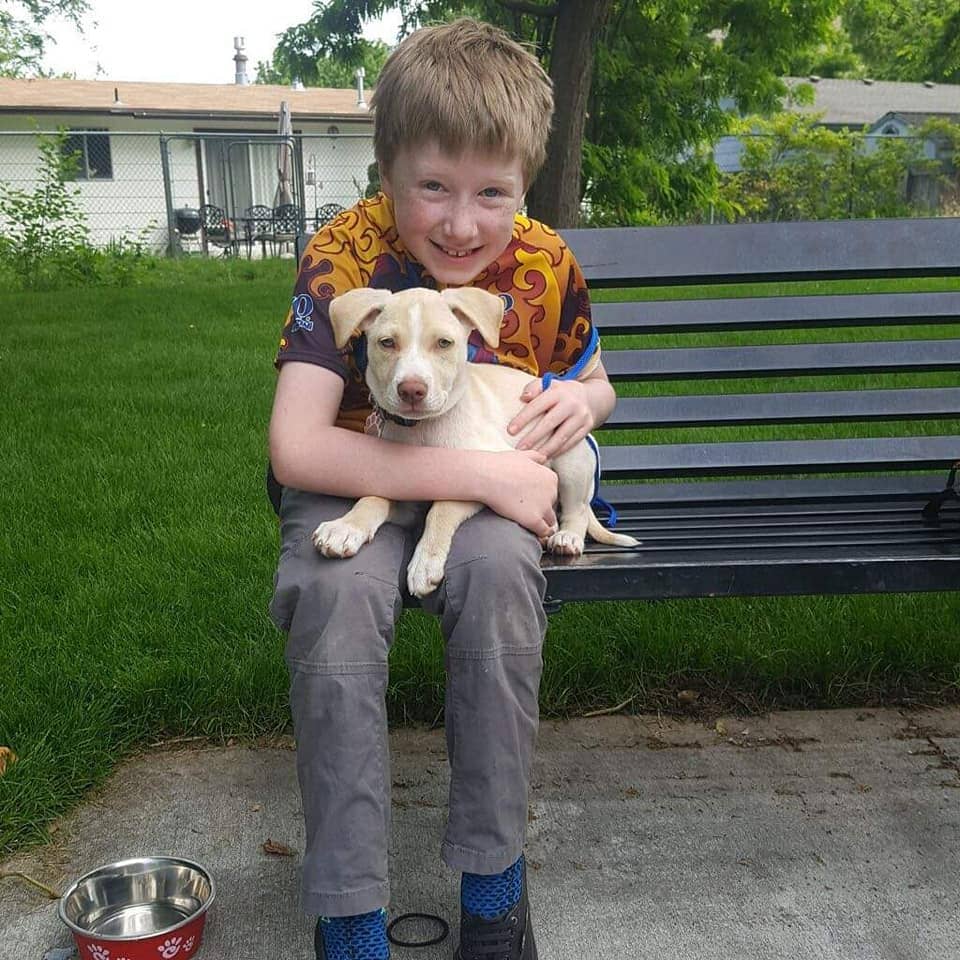 Once a dog is healthy enough to travel, another volunteer drives 10-20 dogs up to Boise. A team of volunteers and fosters meet the transport van somewhere in Boise, usually a parking lot. Fosters have been matched with a dog before they arrive, so the foster takes one or two dogs home to be loved on and socialized. If the foster doesn't end up falling in love and keeping them (it happens often), they find the dog a forever home within a few weeks.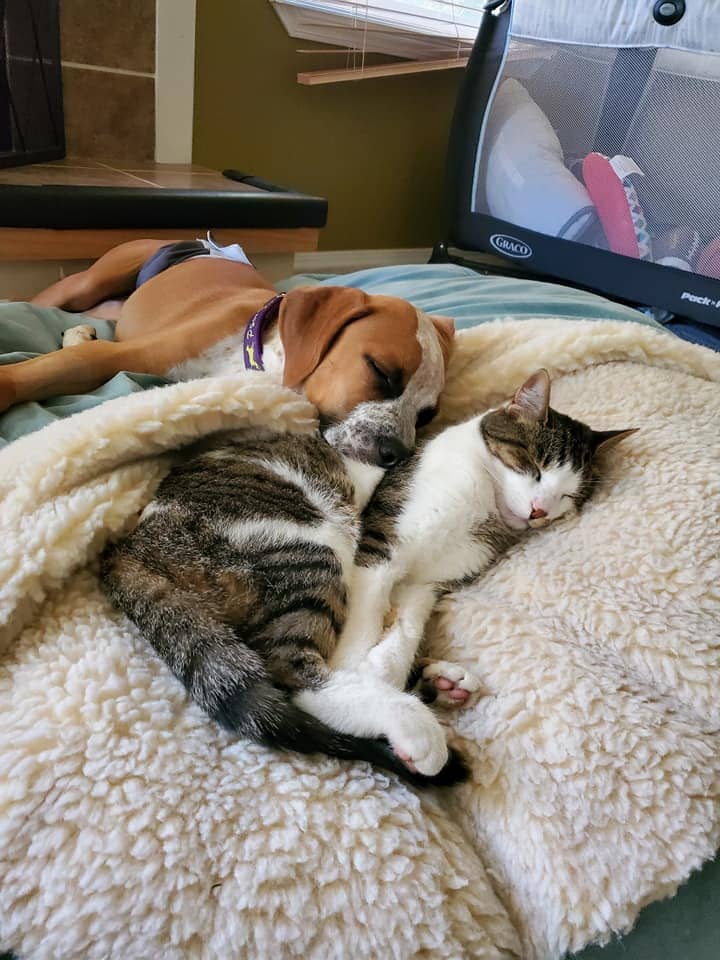 In 2020, the first year as an official nonprofit, Freedom Bound Hounds placed 160 dogs with their forever homes. In 2021, they placed 200 dogs.
Crouton, the little brown and white pup in the middle below, was one of those rescues. He was found in a field behind a prison in Texas at just five weeks old. He had a broken leg, suggesting he was thrown into the field from a moving car. Crouton was rescued and fixed up with the tiniest little leg cast you can imagine and joined his new siblings, Emmylou (left) and Rico (right), who are also rescues from Freedom Bound Hounds.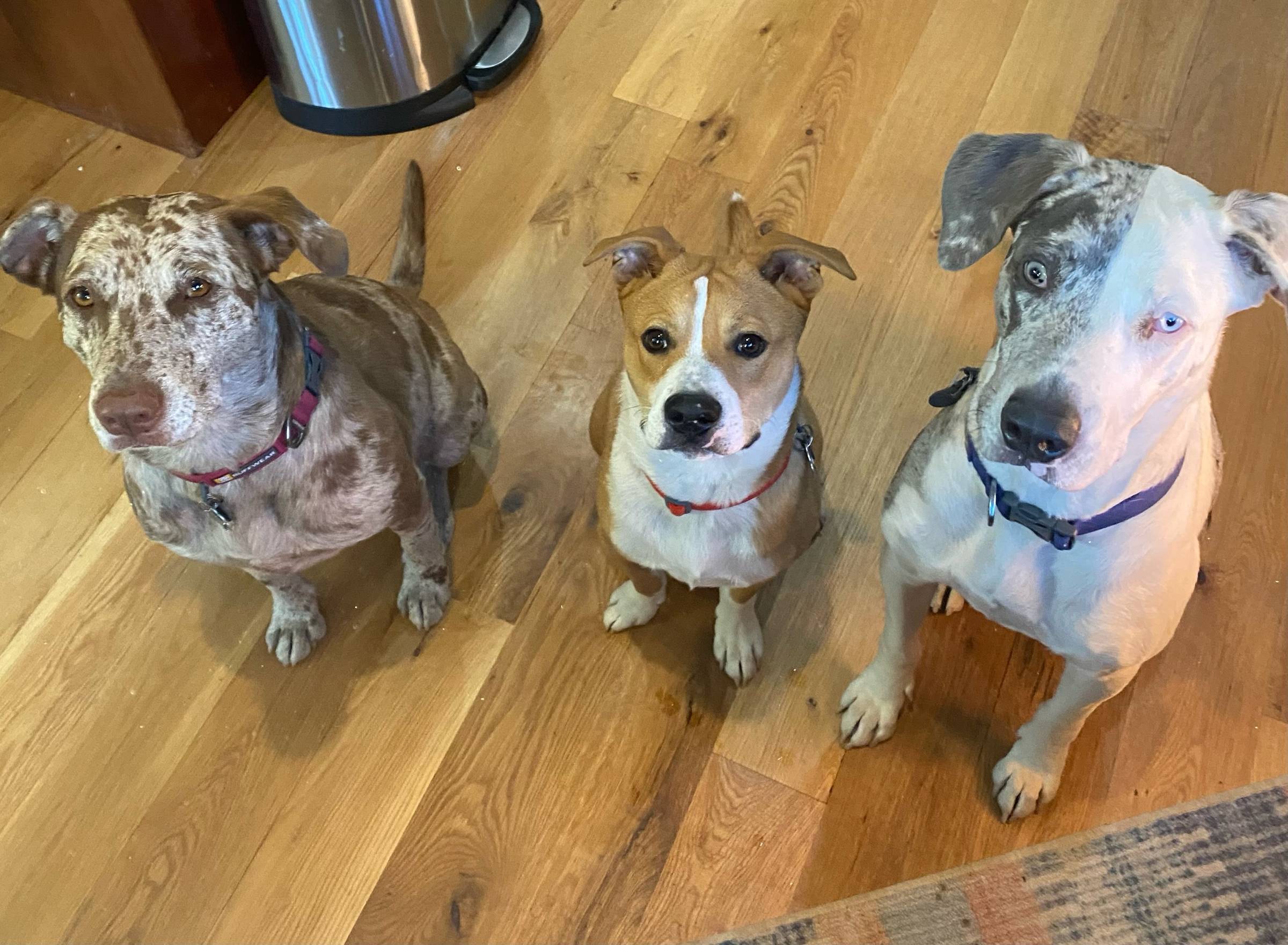 Though Freedom Bound Hound is up and running, they are always looking for donations, fosters, and people looking to give a dog another chance at life. As far as donations, they always need supplies like collars and leashes, toys, dog beds, and of course, cash.
Fostering a dog with Freedom Bound Hounds is a great way to do a little test run of being a dog parent. Fosters usually have a dog for about 2-3 weeks before it's adopted.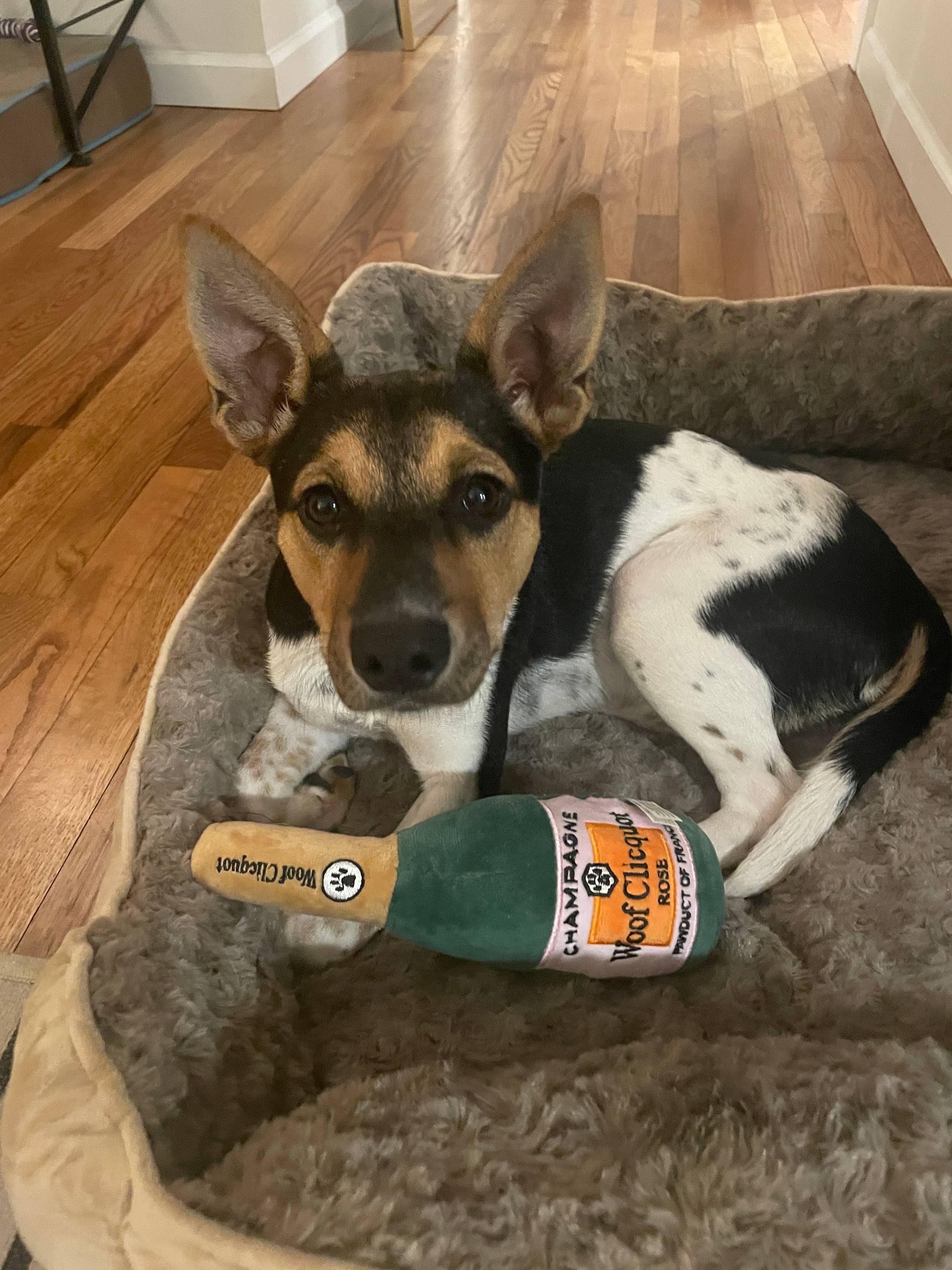 While it all started with Alabama, in so many ways Freedom Bound Hounds is just getting started.
If you're interested in fostering, volunteering, or adopting, visit freedomboundhounds.com to get started. You can also visit their website to see a list of current needs and send donations straight to Freedom Bound Hounds via venmo (@freedomboundhounds) or their Amazon wishlist.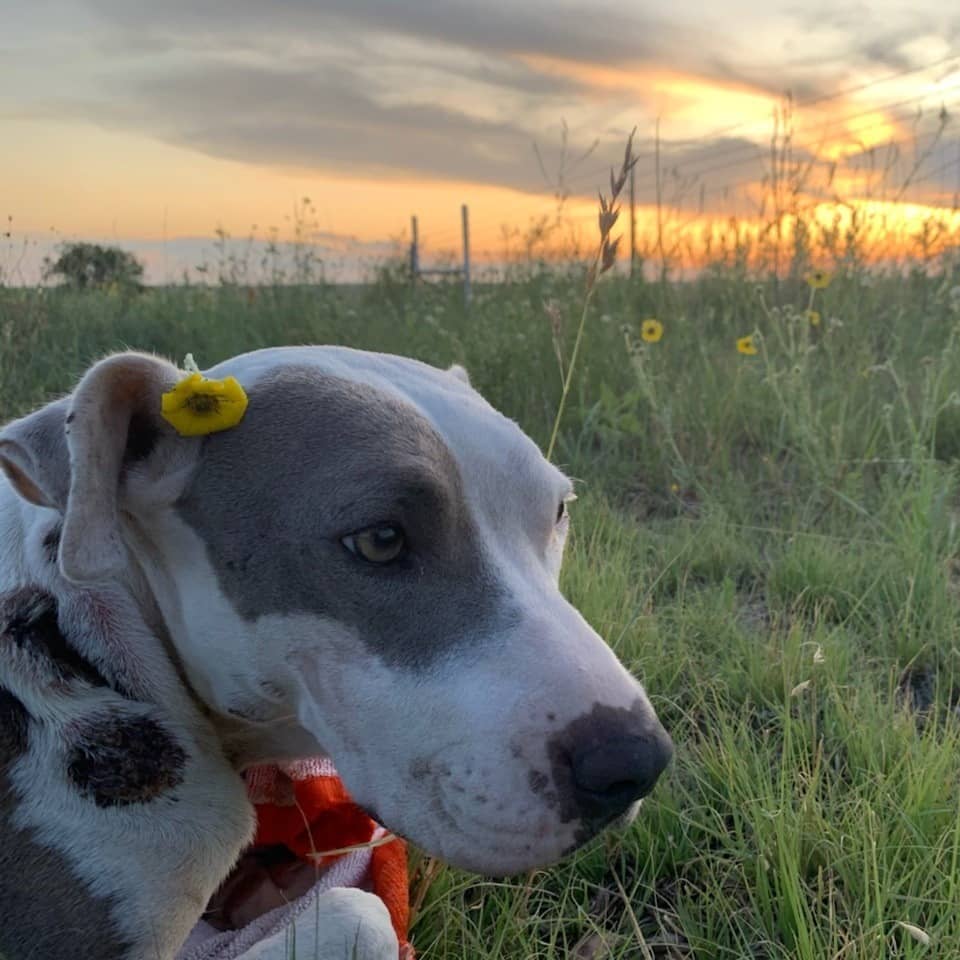 Thanks for reading!
With love from Boise,
Marissa
​
Love this newsletter? I'm so glad! You can keep it going by supporting it here.